(Last Updated On: July 24, 2021)
So, with 2021 here, I've started to consider what my travel ambitions might be for this year. Of course, with the pandemic continuing, it is expected that the travel industry can  resume once again in the coming months. With that said, I feel local travel (UK travel) makes the most sense for me. I very much like Wales, and I've never been to Scotland, so there is plenty more to discover in my home land. Below are a few ideas that I am listing (gradually), of which aren't overly ambitious due to the pandemic, as my travel 'possibles' for 2021:
England:
Shropshire Hills:
I can't believe that I've never visited the Shropshire Hills, since I've visited Shrewsbury, Telford and The Wrekin many times – located just 30 minutes away. So yes, this place is on my to-do list, it looks stunning with the swirly hills and the varied colour palate of the terrain, too.
Wales:
Colwyn Bay
Colwyn Bay is close to Rhyl – a location I've recently visited, and whilst the beach walk at Rhyl was great, I feel Colwyn Bay might be even more amazing, at least the images of the area look somewhat stunning. Thus, I've listed 'Colwyn Bay' as a 'must experience' soon.
Rhossili Bay
In my opinion, UK beaches are very much underrated, most likely due to the weather conditions we can have, especially in the winter. However, there's no where better on a hot day than a British beach, especially at Rhossili Bay, apparently. It's an award winner. Rated as the best beach in Europe and appearing in the world's top 10 beaches since 2014, this is a beach and location that I can't wait to experience. From the blue appearing sea, to the clean sand, with the greenery included – wow, it looks amazing!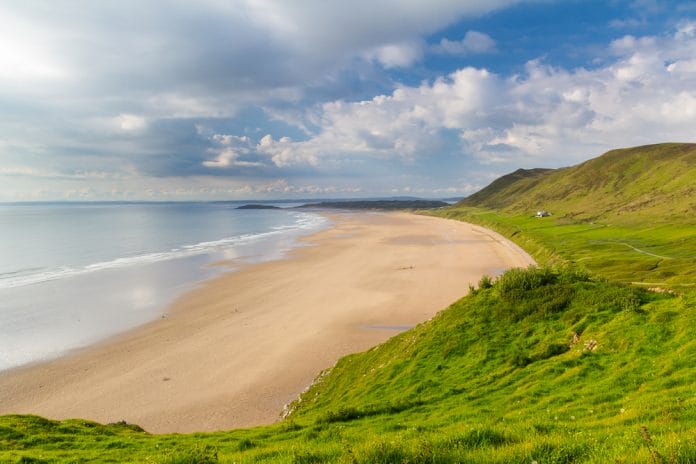 Whilst not overly courageous, these local 'car reaching' places are ideal options for me this year. As I consider local areas to throw on my travel list, of which I will keep updated, this for now is my travel list for 2021. Hope it might give you some inspiration for ideas too!