Alaskan Cruise
Alaskan Cruise usually embarks Washington State and heads up the coast of Alaska from the bottom up. While on the ship, there are many different amenities that are offered for all ages. However, it is the ability to experience multiple cities within Alaska that is the most amazing part of the cruise from Ketchikan to Juneau to Anchorage, you will not be disappointed. In each city, there will be something for the entire family to participate. These excursions can be booked online or on the cruise. Any one of these below and more are available to experience with your family during an Alaskan Cruise. On the Royal Caribbean, it is about $480 per person for a 7-day Alaskan Cruise.
Denali National Park and Reserve
Visit Denali National Park and Reserve because you will not be displeased. Denali National Park brings you into what may feel like a whole new world, with Caribou and other native Alaskan animals roaming freely throughout the park. There are bus tours that take you from on the towns near Denali and bring you to the top where they sometimes give out hot chocolate as you gaze at the amazing views and wildlife before you in the park. This type of bus tour cost about $179 per person. This bus tour and Denali National park tour can last from a couple hours to the entire day depending on what tour you decide to take during your visit.
Kayaking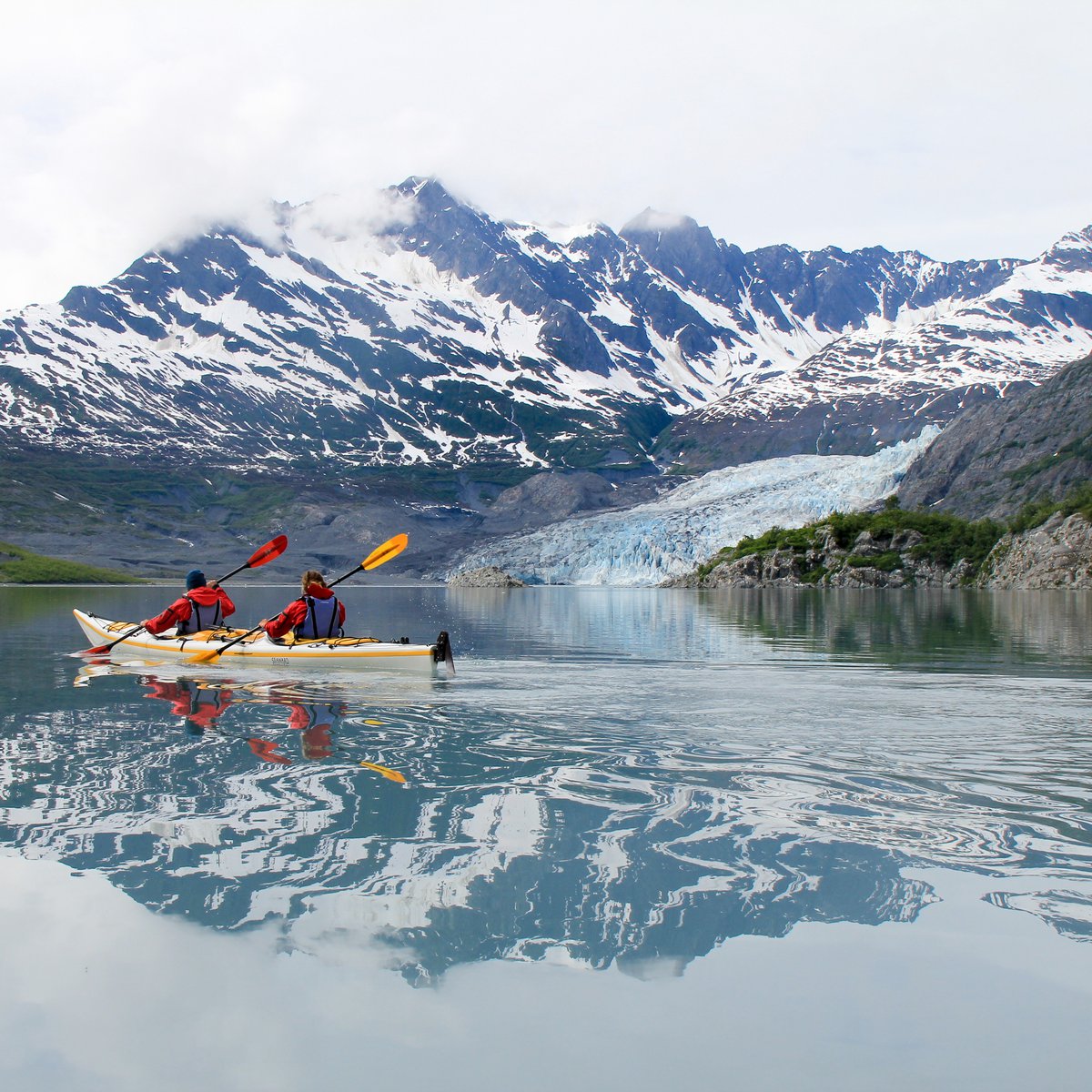 Kayaking whether in the ocean or in the rivers will bring you up close and personal to amazing views that will leave you speechless. There are tours that will lead you through the rivers and into the wilderness of Alaska or Ocean rentals. It's a fun bit of exercise and a chance to experience nature in a different way while in Alaska. Depending on the choice of venue, River or Ocean, the price can vary for Kayaking in Alaska from $100 to 300. You can even do an overnight experience at Bear Glacier and rent a Yurt to stay in overnight for around $2200 for a helicopter ride, food, shelter, and kayaking.
Dune Buggies
Ride dune buggies through Alaska terrain is super exciting and one of those experiences that you will remember for the rest of your life. Riding dune buggies with your family specially for the big kids, dads included, is a blast. To drive the dune buggies, one has to be 16 years old with a driver's license, sorry kids! This is an experience, though, that you wouldn't want to miss. You take a ride through the Alaskan terrain while on the lookout for wildlife and the beauty that Alaska has to offer. The Guided ATV tours usually include a 1 to 2 rider vehicle such as the Kodiak ATV or the Wolverine SXS ATV. These types of guided tours cost around $190 to 290 a vehicle while lasting about 3 and a half hours.
Whale watching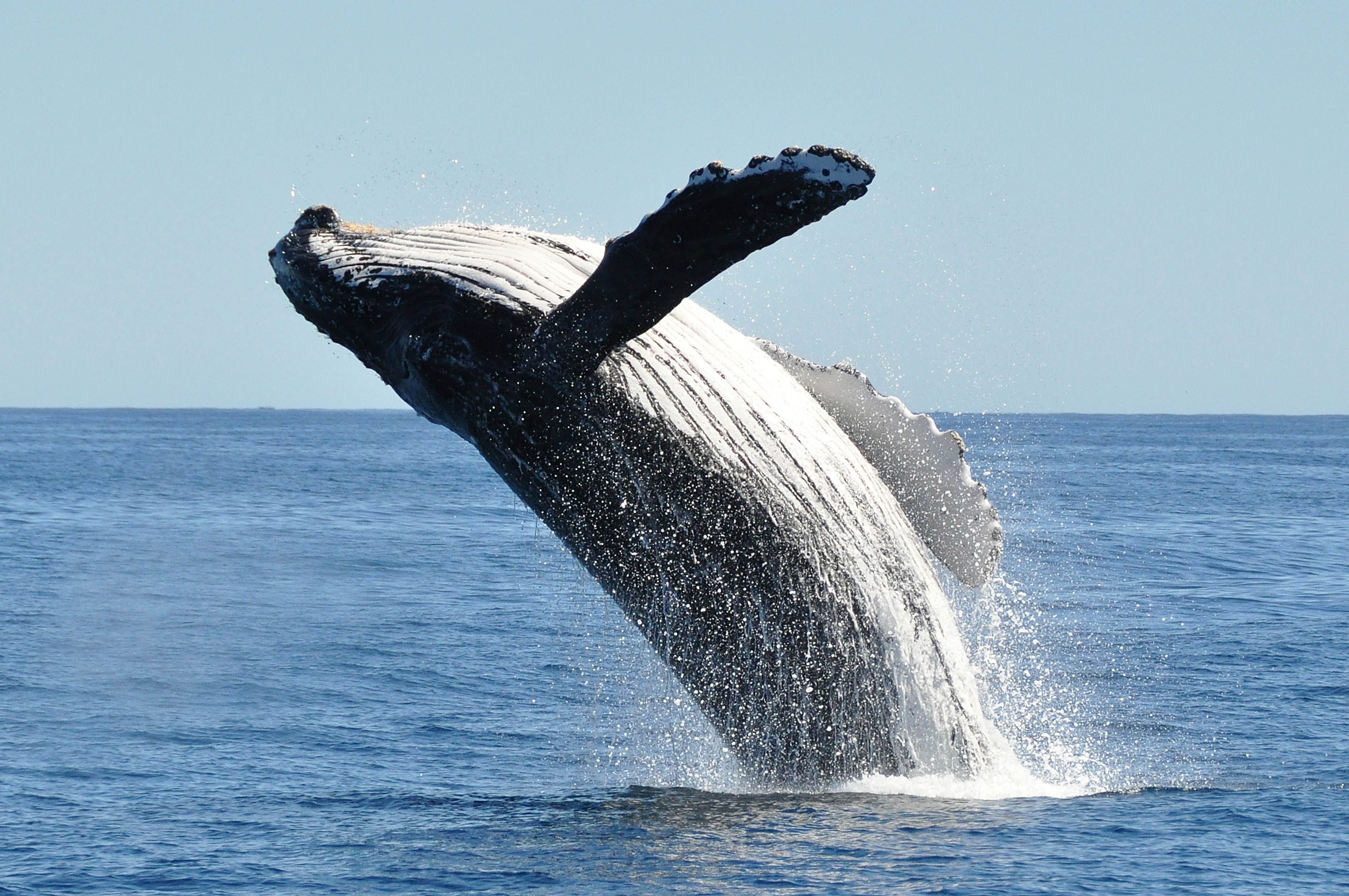 Whale watching in Alaska or anywhere for that matter can be a life changing experience. Seeing the majestic creatures surrounding your boat and swimming all around is an absolutely breathtaking experience. The whale watching tours typically take about 2 to 3 hours and are well worth the money whether its humpbacks or orcas, this once and a lifetime experience will not disappoint. The cost for whale watching varies from $300 to $400.
Glacier Bay Tours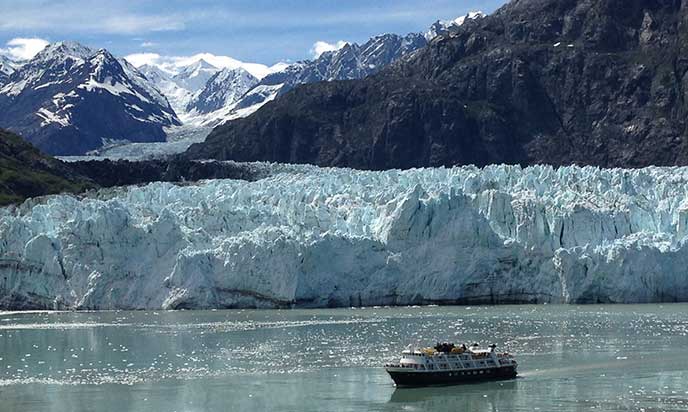 Glacier bay Tours will bring you to the spectacular Glaciers, wildlife, and scenery. When touring Glacier Bay, one may see humpback whales and other marine wildlife that braves the Alaskan waters. Glacier Bay is a wilderness sanctuary that boasts an abundance of wildlife and offerings of remote wilderness if you so wish. It's about $250 per person for the tours through Glacier Bay.
Railroad Tours
Railroad tours will bring you the scenic railways where you will see wildlife and beautiful wilderness on a 2-to-3-hour train adventure with your family. However, there are other train rides that are the entire day of scenic railway, wilderness, and family time in Alaska. The cost of these gorgeous railway tours is anywhere from $199 to $300.
Sled Dog adventures
Sled dog adventuring is probably one of the most fun experiences in Alaska. It's an activity that can happen in the summer or any season really that the tours are open. Have your always dreamt of being a Musher well here's your chance. There are also tours where you and your family can be in a 5-passenger sled with a team of dogs that are training pre-season for the race trail. This type of tour is about $75 per person.
Snow Mobiles
Join a guided tour to ride Snow Mobiles through, as an example, the Kenai Fjords National Park, and to the Glacier on a guided tour. It is a journey that takes you and your family through the backcountry of Alaska. There will be twists and turns throughout the trail making it an exciting adventure while also spotting wildlife along the way. Make sure that you have your camera because you are not going to want to miss the photographic opportunities throughout the tour. These tours usually last 3 and a half hours as you are guided through the snow mobile trails. The costs of these tours are usually in the $250 range. Remember to have fun and be safe!
Fishing Tours
Fishing tours in Alaska varies from deep sea fishing to fishing in the backcountry in the rivers and lakes. Fly fishing tours and Salmon fishing tend to be the bigger drawl when it comes to fishing in Alaska. However, there are so many varieties of fishing tours that will fit anyone's wants and their budget as well. There are many areas that have fishing tours but the fishing destinations in Alaska are Ketchikan, Sitka, Homer, Seward, Kodiak, Juneau, and Anchorage. The fishing trips in Alaska have prices for the individual or for a private charter of a boat or helicopter. They can range from just $100 to about $600 for 4 people and 4 hours of fishing on average.