When you're travelling, it's incredibly important to make sure that the things you're carrying with you are safe. There are plenty of suitcases and other carrying cases that have keys or even password protection through combination locks, but you shouldn't neglect your travel wallet. After all, you're storing vital documents in your wallet, as well as any cash you're carrying, your cards, and other essentials. With that in mind, picking up a great travel wallet is crucial if you want to make sure you're covered. Here are the best travel wallets you can pick up in 2022.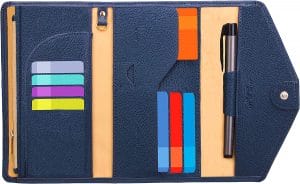 No matter what purpose you want a travel wallet to achieve, you can guarantee this offering from Zoppen will fulfil it. The wallet has a huge number of pockets for storing everything from cash to cards, and it's got a sleek, slim form factor so that it should fit perfectly into any pocket or backpack you're carrying. What's more, this wallet has RFID-blocking technology, which means no enterprising scammer will be able to steal your card details simply by pinging it with a machine. It's expensive, but we think it's worth the money.
On the other end of the scale, we have this Campteck wallet, which is much less ruggedly constructed than the Zoppen alternative (but which will cost you far, far less as well). We wouldn't recommend this wallet for travelling long distances, but if you're not going too far, Campteck's U6750 will fit the bill. It's got huge pockets for your cash and your cards, and it includes a name and address form so that if someone finds it, they can return it to you (hey, it's worth a try, right?). It's also small enough to fit into your pocket, and it's got RFID blocking tech too!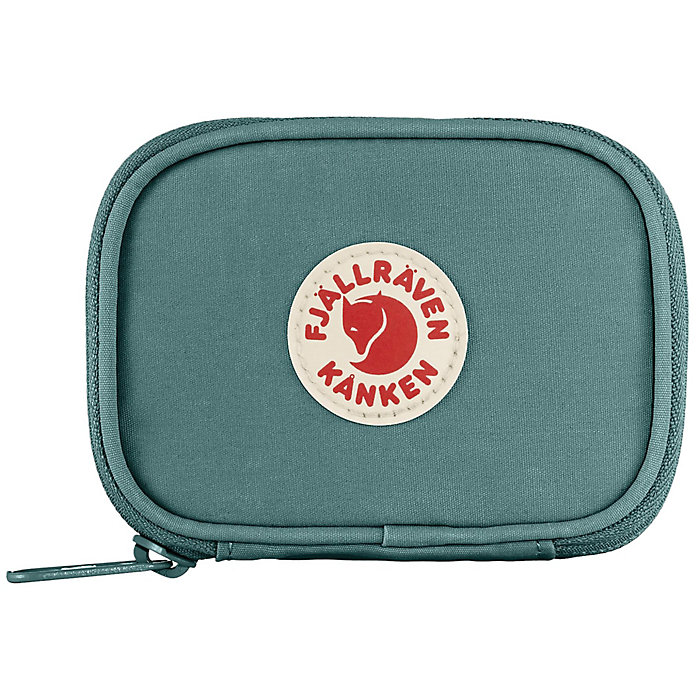 If you're not too bothered about the presence of RFID-blocking lining, then we can heartily recommend the Fjallraven Kanken wallet. It uses the company's own G-1000 fabric, which should stand up to even the most vicious mauling at Customs. You'll pay a decent premium for this one, but it's got all kinds of pockets and even a fleece lining for your phone, so it should suffice no matter where you're travelling. It's always worth shelling out for something a little more expensive if you can afford it, because in theory, you should need to replace it less often!
Some people are justifiably paranoid about carrying wallets or other items in their pockets, where they could potentially be easily lifted by skilled pickpockets. That's where the Venture 4th neck pouch wallet comes in. As the name suggests, you wear this wallet around your neck with a strap rather than in your pocket. It comes with all the usual wallet accoutrements; you've got lots of pockets, RFID blocking for maximum protection and security, and a rugged construction that should stand the test of time as well as the stresses of travel.
Sometimes, you don't need to shell out too much in order to get a great wallet. The Amazon Basics range is a godsend for anyone who wants simple, no-fuss stuff at low prices, and that proves to be the case once again with this leather passport wallet. As usual, it's got RFID-blocking tech to keep your money safe, and it's got pockets for your cards, your documents, and your passport. It's genuine leather, too, so if that matters to you one way or the other, make sure to take that into consideration. This is a high-quality wallet, so you won't need to worry about it falling apart after a few years of use.
This option from Defway is compact; it'll fit neatly into your pocket, and there's even a chain to allow you to attach it to your wrist if you so desire. You can store your passport in it, and it's also got room for medium-sized smartphones (although if you've got a beast like the Galaxy Note, then you might be out of luck). You can, of course, also store cards and money in the wallet, and surprise surprise, it comes complete with RFID-blocking technology as well. If you value sleek, minimalist style over maximalist functionality, you should opt for this wallet.
The Pacsafe Z50 comes complete with a chain that has a carabiner on the end, so you can attach it to a bag if you wish. It has RFID-blocking technology (yup) to protect your information, and it's also got a mesh window slot if you want to store your ID. While the construction isn't leather, the premium price does show itself in the overall form factor of the Z50, which is tough and hard-wearing. Make no mistake: you're not paying a premium for the luxury of real leather here, you're paying a premium for a high-quality wallet that won't let you down when it counts.
In our enlightened age, one would hope that anyone would be able to carry this wallet without fear of persecution, but it's technically intended for ladies. That said, it's also a hugely functional and very stylish wallet, so you should be proud to carry it no matter who you are. It has card slots, cash pockets, and a see-through window for ID, and – you guessed it – there's also RFID-blocking technology in the lining. This wallet zips around rather than opening like a pouch, too, so it's easier to get to all of the card pockets and change pouches.