Contrary to what many people believe, the UK is a beautiful country. Whether it's the rugged peaks of Snowdon or the gorgeous South Downs of Sussex, you'll find plenty of gorgeous scenery to admire, no matter whether you're going to the UK on holiday or you're a permanent resident looking for more enjoyment out of your home country.
National parks are commonplace in the UK, but some are more breathtaking than others, so without further ado, let's take a look at the 12 best national parks in the UK to visit.
1. South Downs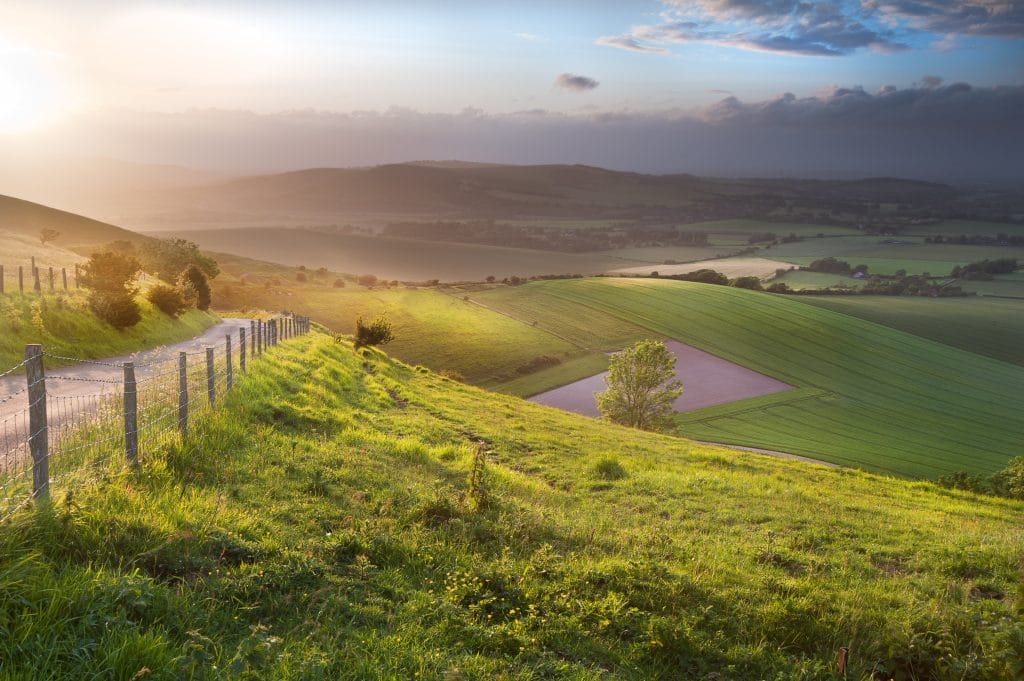 Let's begin with the South Downs, which stretch from Hampshire all the way through to east Sussex. If you take the iconic South Downs Way, which stretches for a hundred miles, then you'll be able to see the whole thing, but you could pick any spot along the South Downs route and find something beautiful to see. You'll also find plenty of pubs, tourist spots, and other distractions along the way, so make sure you make plenty of time for this trip.
2. Snowdonia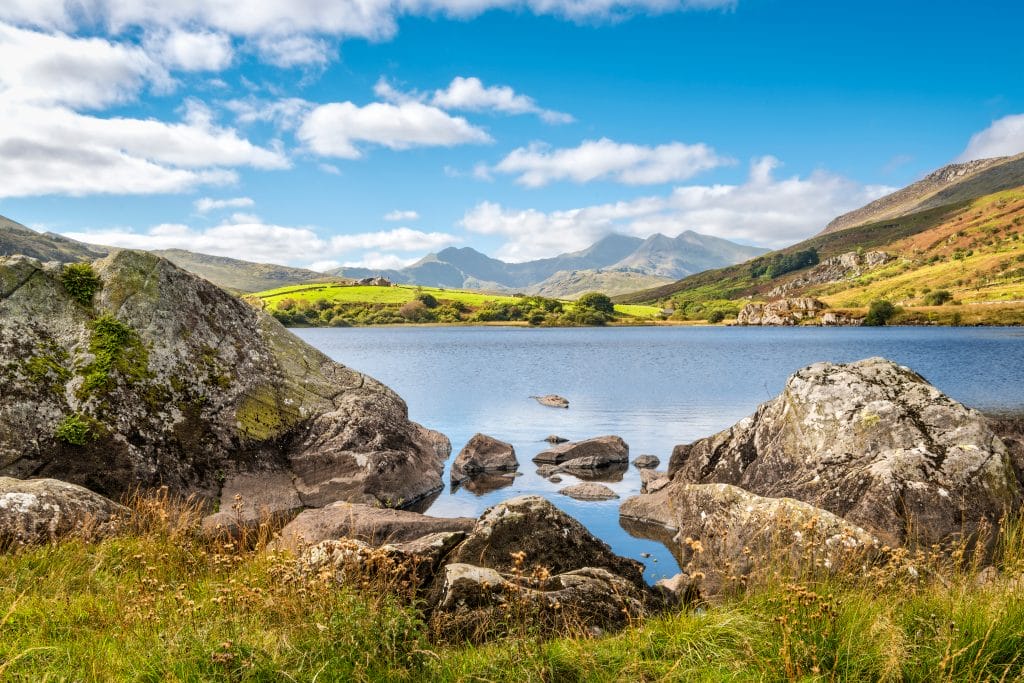 The Welsh mountains are famous for their rugged beauty, and Snowdonia is the best place to experience that beauty. There's something tranquil and serene about this stretch of unbroken, untarnished countryside, pierced by peaks and stunningly quiet in its majesty. Bring along a picnic (but don't forget to clean up after yourself) and you're likely to have one of the most unforgettable experiences the entirety of the UK has to offer you.
3. Lake District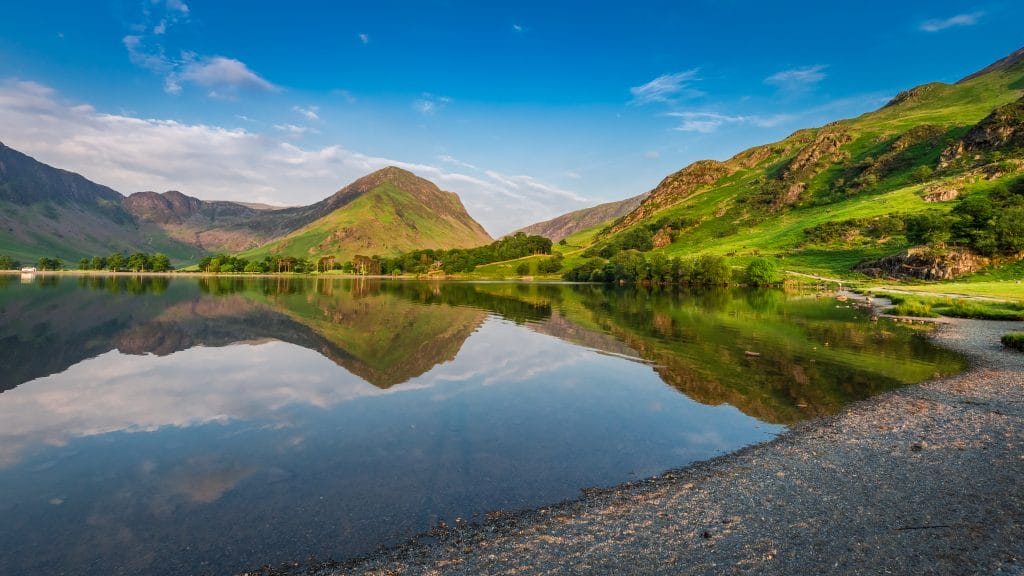 Contrary to popular belief, the Lake District doesn't actually contain that many "lakes", per se. It's got plenty of bodies of water, but they're not lakes, strictly speaking; instead they're "waters" or "tarns" or some other designation. That's arbitrary when it comes to seeing what the national park has to offer, though, because the Lake District isn't a popular holiday destination for no reason. The reflective surfaces of the district's gorgeous water features will keep you occupied for days.
4. Peak District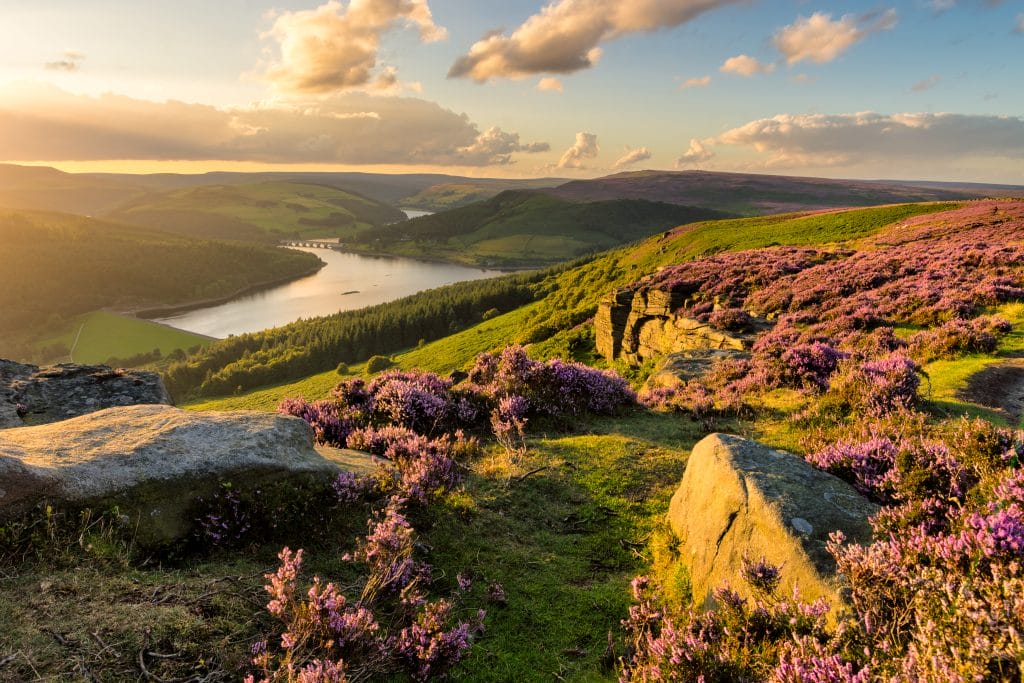 Continuing on a theme, the Peak District is undeniably one of the UK's most breathtakingly beautiful holiday destinations. There are places to cycle if you're an exploratory type, but there are just as many opportunities to simply stop, sip from your flask, and appreciate the sheer beauty of the world around you. The Headstone Viaduct also must be seen to be believed; its architectural majesty pierces the natural beauty that's all around the Peak District.
5. Brecon Beacons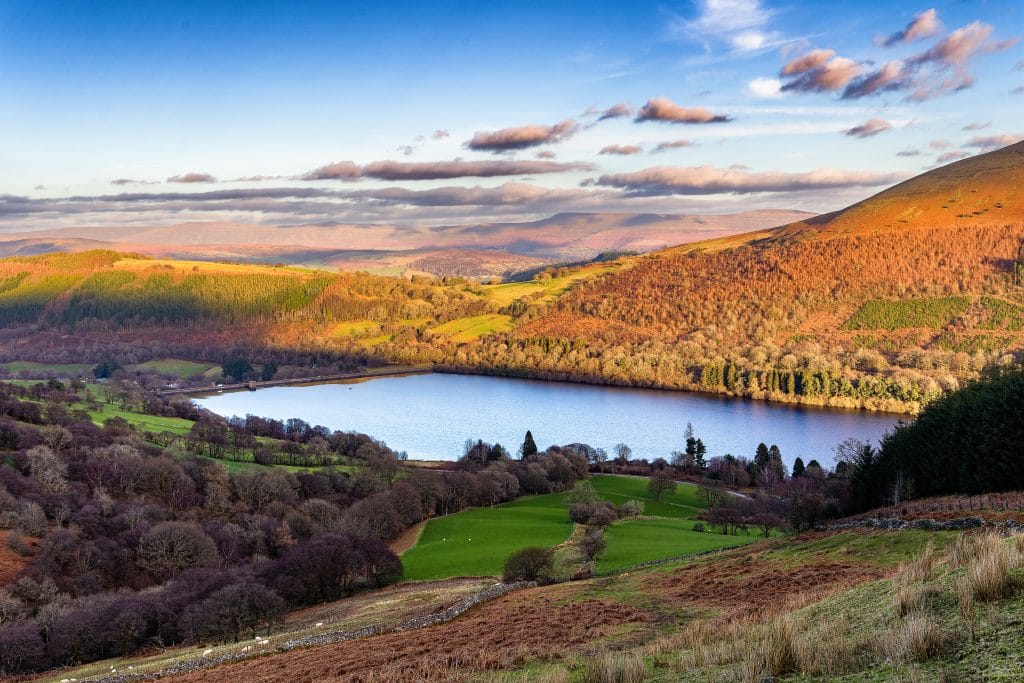 Wales is truly one of the world's most beautiful and most underrated countries, and Brecon Beacons goes a long way towards proving that by itself. Thanks to vast, rolling fields, gorgeous woodland, and gently rising peaks, Brecon Beacons is a great holiday destination if you like cycling or hiking. It's also a good place to go if you like rustic country food, because there are pubs everywhere offering some truly mouth-watering meals.
6. Northumberland
While it's certainly true that hostilities between the English and Scottish have died down to the point of friendly animosity rather than overt hatred (at least for most), Northumberland National Park remains a sobering reminder of the time when the two nations needed border fortresses to separate them. Now, those fortresses stand in ruins, so this is a great place to go if you have a love of history and want to see a more man-made evocation of a bygone era.
7. Loch Lomond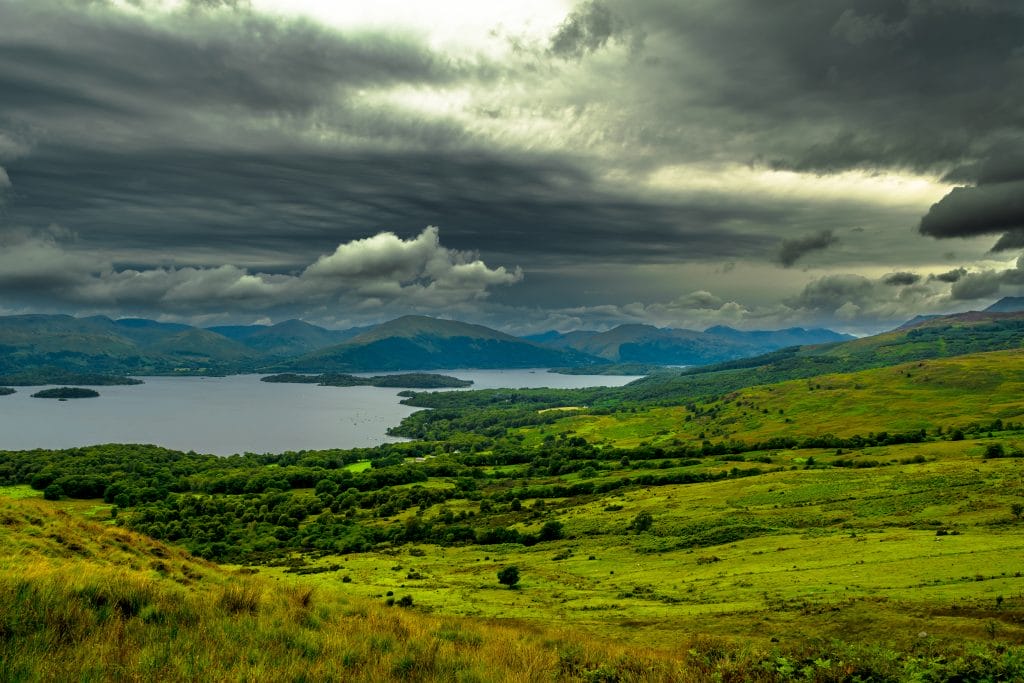 As the name suggests, Loch Lomond is in Scotland and is bordered by the rather imposing Ben Lomond hill (which you can climb if you're of a mind). This national park has crystal-clear waters as far as the eye can see, and although it's perhaps not a great place to go if you prefer more inhabited areas, it's a perfect way to get away from everything for a few weeks and soak up the tranquil atmosphere. There's plenty of accommodation, too.
8. Yorkshire Dales
You might think that in order to explore the Yorkshire Dales, you'd need to be a rugged outdoorsy type with a penchant for walking or cycling, but you'd be wrong. There's actually a train line that cuts right through the Dales, so you can see all of its most majestic landscapes from the comfort of a window seat. If you do want to get out amongst nature, though, you'll find untamed Yorkshire wilderness surrounding you on all sides.
9. The New Forest
The New Forest National Park might not have the most imaginative name in the world, but it's still a beautiful parcel of untainted woodland. The silence is punctuated by birdcalls and the noises of the wildlife, so if you want to get out amongst nature and live among the animals for a while, this is definitely the place to do it. There's history here, too, as well as a range of great pubs and inns, so make sure to bring good company when you visit.
10. Dartmoor
If you're of a mind to spend a night or two out beneath the stars, then Dartmoor is where you'll want to go, as it's the only English national park that allows you to set up your tent and camp out in the wild. Devon is a gorgeous country full of incredible sights, including the coastline, the cliffs, and various other natural phenomena, but Dartmoor is among Devon's most beautiful vistas. The geographical diversity on offer here is simply astounding.
11. Cairngorms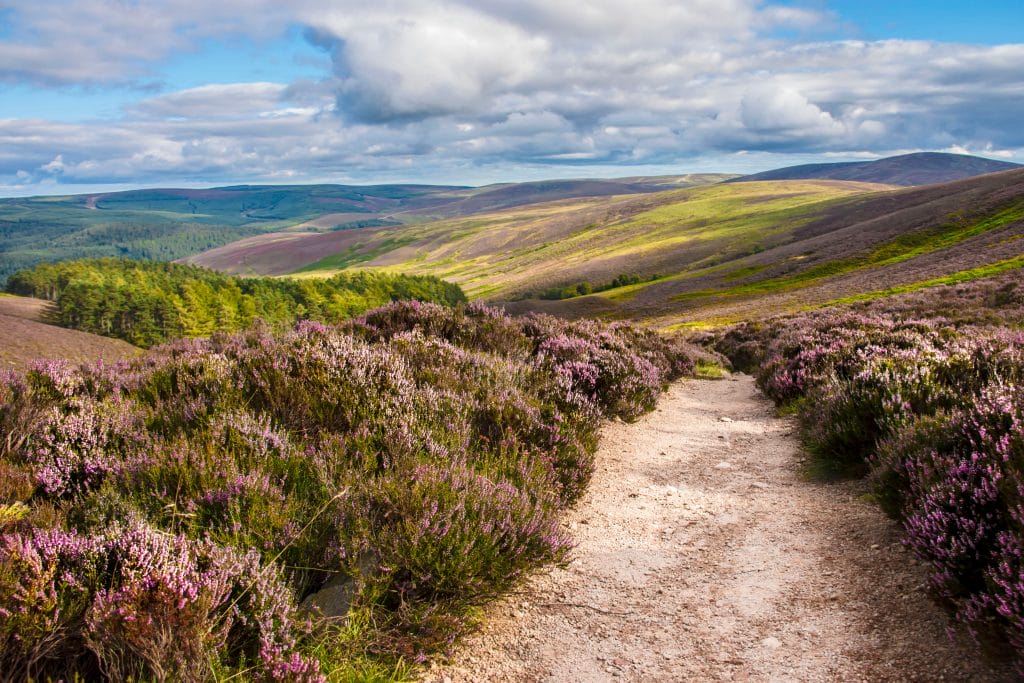 "Cairngorm" literally means "blue pile of stones", but did you know that there's a completely different name for this beautiful national park in Scottish Gaelic? It's true – in that language, the Cairngorms are referred to as Am Monadh Ruadh, which literally means "the red hills". You'll find more red hills than piles of blue stones here today, but however you name it, this national park is well worth experiencing at least once in your lifetime.
12. Exmoor
Last but not least, we come to what is perhaps the loneliest national park on our list: Exmoor, which you'll find in Devon just like Dartmoor. There are wild ponies running free here, so make sure to keep an eye on your food or your picnic basket if you decide to take one out with you. Exmoor is a great place to go if you don't want to see a single soul for miles around; while it's a popular tourist destination, it's nowhere near as popular as many of the other sites on this list.