Traveling around Italy is a life-changing experience that I highly recommend for everyone. Solo traveling can be a wonderful experience where you can get in tune with your true nature, and enjoy a bit of peace and solitude. However, traveling alone does come with its downsides. Bearing in mind the perks and drawbacks of solo travel, check out this list of the top eight Italian destinations for solo travelers.
1. Rome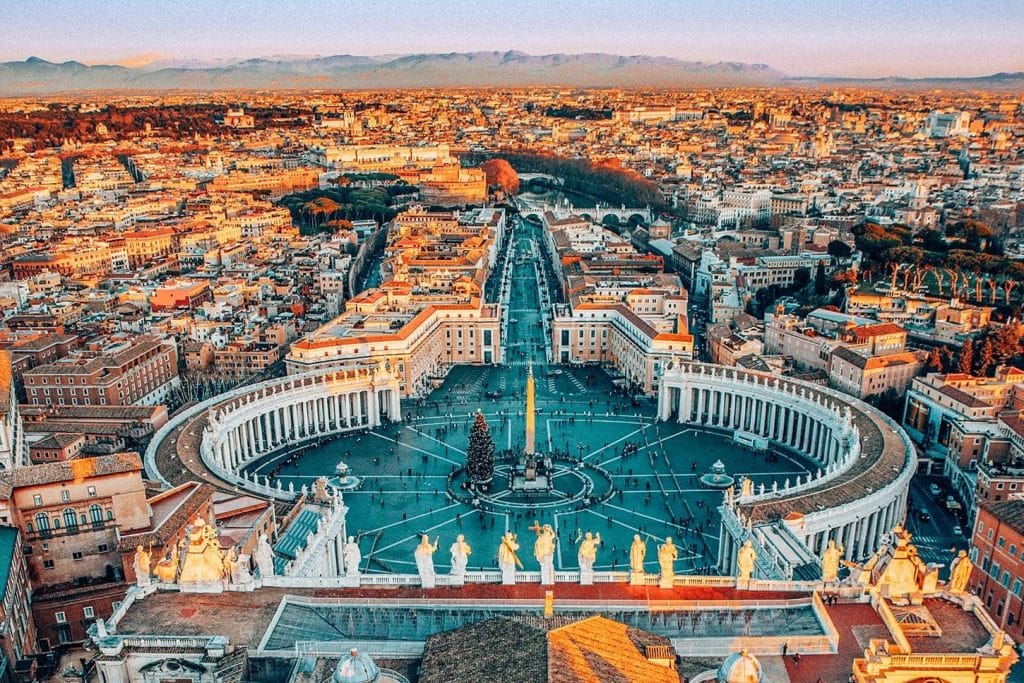 Rome is the capital city of Italy. It was the namesake of a mighty empire. It was the headquarters of rising Catholicism. For this reason, Rome is the best place to visit if you want to see power, prestige, and ancient history. You could spend a full week in this city alone and never get bored. Between marveling at the architectural beauty of the fountains in the piazzas (Trevi Fountain in Piazza di Trevi, Neptune Fountain and Fountain of the Four Rivers in Piazza Navona), and basking in the glory of the cathedrals (Santa Maria Maggiore, Pantheon, Trinità dei Monti), there is never-ending history to be seen. The covered in internationally renowned "must-see" landmarks. Be sure to visit the Colosseum, Roman Forum, and Castel Sant'Angelo.
For the nervous solo traveler, don't be worried about the language barrier stopping you in Rome. You will be hard-pressed in Rome to find a shop or restaurant that cannot accommodate English speakers.
2. The Vatican City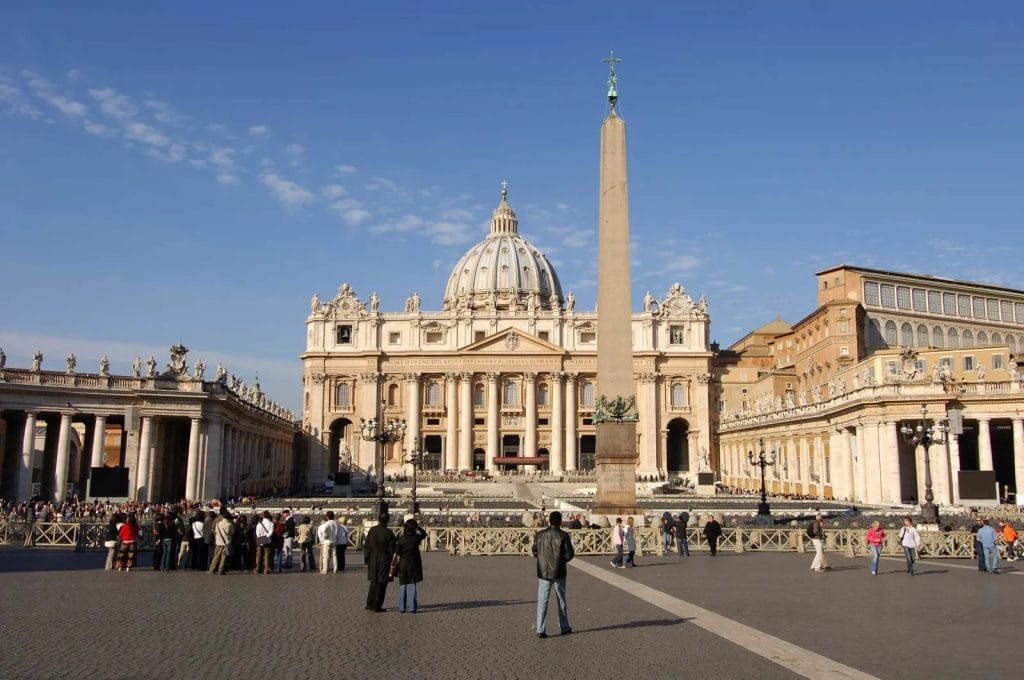 Technically, this destination really doesn't fit the topic, because the Vatican is not in Italy, and is already inside Rome. But I am going to suggest it all the same.
The Vatican City is an extraterritorial nation (so, legally speaking, not a part of the country of Italy, but is a country in and of itself) nestled in the heart of the city or Rome. Here you can partake in a mass by the Pope himself, feast your eyes upon the famous beauty of the Sistine Chapel, and visit St. Peter's Basilica. Visiting the Vatican and seeing all the beauty behind the walls requires a ticket and a tour. Because the Vatican is a place of worship, a strict dress code is enforced. Additionally, upon entrance into the Sistine Chapel, talking is strictly prohibited. Visiting the Holy See alone allows viewers to focus only on the beauty (and for the religiously inclined, one might say "majesty") of the Vatican.
3. Florence
If taking public transit by yourself makes you nervous, a small city like Florence is a great solo travel opportunity. You can visit all the must-sees of this Renaissance city by simply walking. Much like Rome, this city is also an international hub. Nearly every shop-owner and waiter speaks English to some degree of proficiency, so the language barrier should never set you back. There is a lot to see and do in Florence, like visiting two of the most famous art museums in Italy (the Uffizi Gallery and the Accademia Gallery), climbing the dome of the Santa Maria del Fiore, and following the footsteps of the Medici Family along the Vasari Corridor (crossing from Palazzo Pitti, Ponte Vecchio, and the Uffizi Gallery, on to Palazzo Vecchio).
4. Bologna
It's easy to follow the wisdom of "eat, pray, love" in Bologna. This city is famous for its food! If you've ever heard of "pasta Bolognese" and wanted to try the real thing from the source, Bologna is the place
to go – except that here, menus will call it "ragù". Also try these regional specialties while visiting Bologna: prosciutto di Parma and Parmigiano-Reggiano cheese.
After stuffing your face with delicious Italian food, take a walk for digestion and enjoy the porticoes in the city center. Bologna is equally famous for its covered walkways, perfect for sheltering you from sweltering sun rays or pouring rain.
5. Pompeii
I typically don't recommend first-time visitors to Italy or solo travelers to wander south of Rome because of the infamous crime rates in southern Italy. However, I think the intrigue of the ruins of Pompeii is too strong. As a solo day-trip, make your way to the ancient city of Pompeii and buy your entrance into the archeological site of Pompeii. Aim to arrive right when the park opens, because wandering through the ruins can take a whole day.
The nearby, large city of Naples would be an efficient place to stay for a night or two, but please be extra mindful of yourself and your belongings. Organized crime and petty crime are both rampant in that area.
6. Milan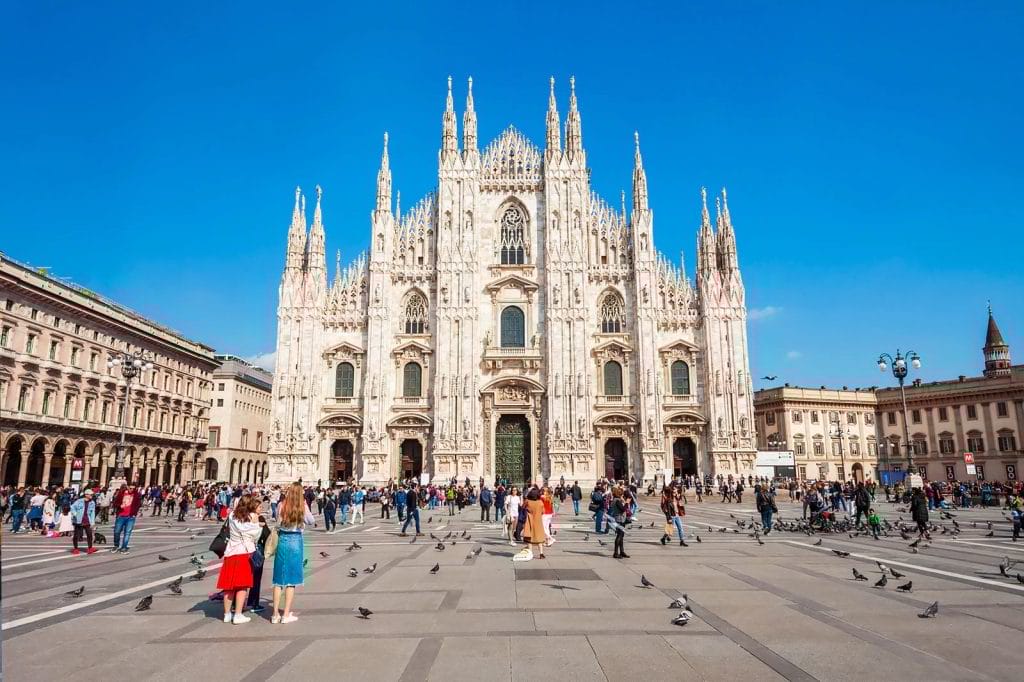 Fashion lovers absolutely need to make a trip to one of the fashion capitals of the world. Many of your favorite Italian fashion designers, like Armani, Dolce & Gabbana, and Bottega Veneta are based here in Milan.
For the less trendy, Milan still has its beauties. Don't miss the grand Duomo of Milan, the former Royal Palace of Milan, and the Vittorio Emanuele II Gallery.
7. Verona
If you are looking forward to a true Italian experience, unmarred by the constant flow of international tourists, consider a visit to the smaller city of Verona. You may know this city as the setting of William Shakespeare's Romeo and Juliet. Yes, there is a small landmark displaying what is thought to be Juliet's
balcony from which the famous balcony scene would have taken place in real life. More interesting, however, is the arena (an amphitheater still used for shows and operas, and will be the stage of the Closing Ceremony of the 2026 Winter Olympics), and its two old bridges (Ponte Pietra and Ponte Scaligero).
8. Sardinia
Sardinia, unlike the rest of this list, is not a city. It is, instead, an entire island region. A visit to Sardinia offers both breath-taking scenery and a change in cultural experiences. Sardinians are proud to be Sardinians, and because of their distance from mainland Italy (this is an island, after all), Sardinian culture differs in many ways from the stereotypical Italian culture. I challenge you, after visiting many regions in mainland Italy, to pinpoint as many differences in Sardinian culture as you can. Come visit the southern big city of Cagliari and then meander your way up north to the Capo Testa landmark. Don't forget to take a day off from being a tourist and simply enjoy an afternoon on the beach!