Australia is the place to be. People, the world over, are flocking to Oz to check out the sites. Of late, Oz has become synonymous with cool. Australia is one of those places that everyone has on their bucket list. We all want to see a slice of the cool life Down Under. If you are keen to get on board with tourism in Oz, you may want to check out these amazing tourist destinations. You will be desperate to book your flight after seeing these: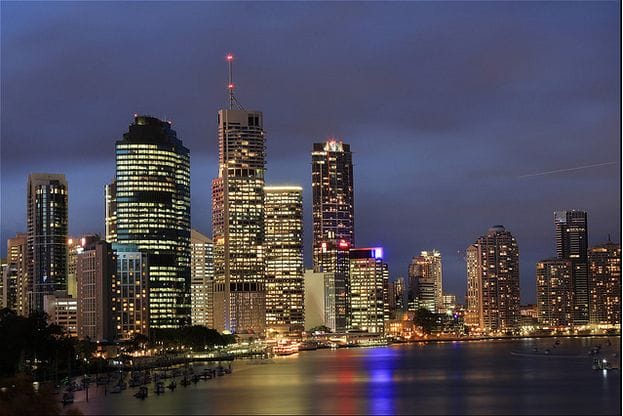 The Great Barrier Reef
Let's be honest, it doesn't get much better than. This coral reef is the most famous in the entire world. People from all over flock to get a look at this gorgeous coral garden. One of the best things about the Great Barrier Reef is that the aquatic life that lives within the coral. There are some truly amazing creatures living within the pretty coral. Of course, you may not be an entirely competent diver, but you can enjoy the scenery via a glass bottom boat. Simply gaze at your leisure and enjoy the scenery around you.
Sydney Harbour
The Sydney Harbour is akin to a modern wonder of the world. Everyone wants to see the magnificent opera house. If you like your culture to be somewhat high brow, then the Opera House is for you. Did you know that UNESCO had heralded the site as a World Heritage Site? This accolade is fitting for such an astonishing feat of architecture. The bride that resides within Sydney Harbour is equally as stunning. In short, Sydney has it all.
Port Arthur
If you consider yourself to be something of a history buff, you will be desperate to take a trip to Port Arthur. The small town is the former penal settlement of Oz. It will provide you with all you need to know about Australia's colonial history. However, if you are expecting Port Arthur to be a grim and morbid place, you would be very wrong. Port Arthur is nothing short of gorgeous. You will be amazed by the beauty of the Tasmanian settlement.
Cleland Conservation Park
This conservation park is amazing. With it being a short drive outside of the city of Adelaide, you are sure to find it with ease. The Cleland Conservation Park is home to many sights that you will not believe exist. You can see the gorgeous golden wombats, admire the cuddly koala bears and take in the delights of the wondrous Australian wildlife. As this is a conservation park, you will undoubtedly feel tired after your experience. Luckily, there are Glenelg Apartments close by where you can rest your weary head.
Mindil Beach Sunset Market
Darwin holds a lot of appeal for those that want to experience a tropical side of Australia. Darwin is home to some of the countries most beautiful sites. The weather is phenomenal, and there is a plethora of wonderful things to see and do. The Mindil Beach Sunset Market is one of those things that you need to experience while in Darwin. Eat the food, see the sights and have a few drinks. It truly is a beautiful place.