Travelling is an exciting experience but it can often mean that you have to be careful and frugal with money. Regardless of whether you're going away for a week or a month, it's important to be careful so you don't end up having to call back home before your trip is over asking to borrow some cash! Here's a guide to travelling abroad on a budget: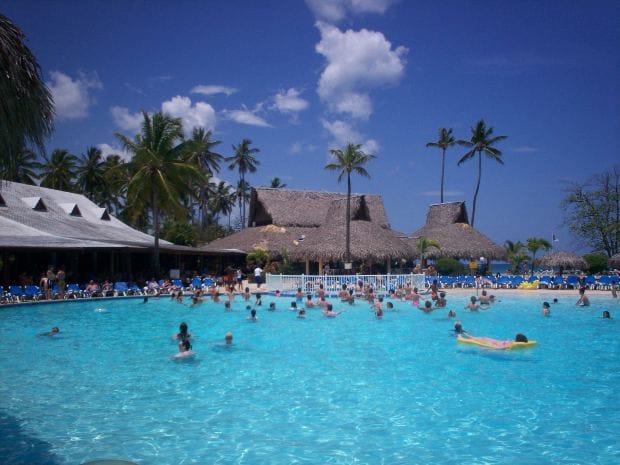 Drive A Hard Bargain on Flights and Accommodation
Depending on where you are shopping and where you are travelling to, you may be able to get a bargain price holiday if you haggle. Most travel agents have a book price for holidays at different times of the year and they will quote you this book price however, what you probably didn't know is that if you just ask for a better price, 9 times out of 10 they can reduce the cost in some way. You just need to be brave, bold and brash and just ask. The truth is, there are a number of ways they can reduce your package holiday cost. They can look for cheaper flights, alternative times to travel, reductions in airport transfers and much more.
Don't Spend a Fortune Shopping
If you absolutely must shop when you are on holiday then shop around before purchasing an item. If you have something in particular in mind, have a look around the shops, even the different market stalls before making a purchase. You can always go back to the place you originally saw the item if you don't see it again, and you never know where you might find a better deal!
Don't Over Pack Your Suitcase
Over packing your suitcase can lead to extra charges and you becoming more out of pocket. Only pack the essentials and the things you know for definite you'll use to avoid these sneaky extra charges. Remember when purchasing items and products abroad that you need to bring them back in the same baggage weight allowance!
Buy A Holiday Calling Plan Or Temporary Phone
There are loads of things you can do regarding your phone to help you save money. It's not unusual for somebody to go on holiday and come back to the shock of their life because of a £100 + phone bill.
First of all, check to see if your network provider does any special holiday deals or packages. For example, you could get a certain amount of minutes, texts and internet data for a certain price so you know exactly how much you're spending. If your provider doesn't do any deals or any that appeal to you, buy a cheap and cheerful temporary pay as you go phone to keep in touch with your loved ones. You can put say £20-£30 on the sim card so you know that's your limit, and with cheap phones it's unlikely you'll be able to browse the internet anyway so you don't have to worry about data roaming charges.
If you do decide to take your usual phone, turn off all of your internet browsing features and data roaming as soon as you get on the plane. This will stop any notifications coming through and any other unexpected charges. You can usually find internet cafes in foreign countries if you need to use the internet, or check to see if your hotel/any restaurants you go to have free Wi-Fi.