Austria welcomes over thirty million tourists each year, many of them passing through Austria's six international airports. The mountainous European country is a popular destination for winter sports, and for nature lovers throughout the spring and summer. Picturesque mountains provide snowy slopes for skiers and snowboarders through the winter, and scenic hiking and cycling trails in the warmer months. As well as the beautiful Austrian Alps, visitors are drawn by Austria's vibrant cities with their rich history and impressive architecture, dating back to the Roman Empire.
Travelling in Austria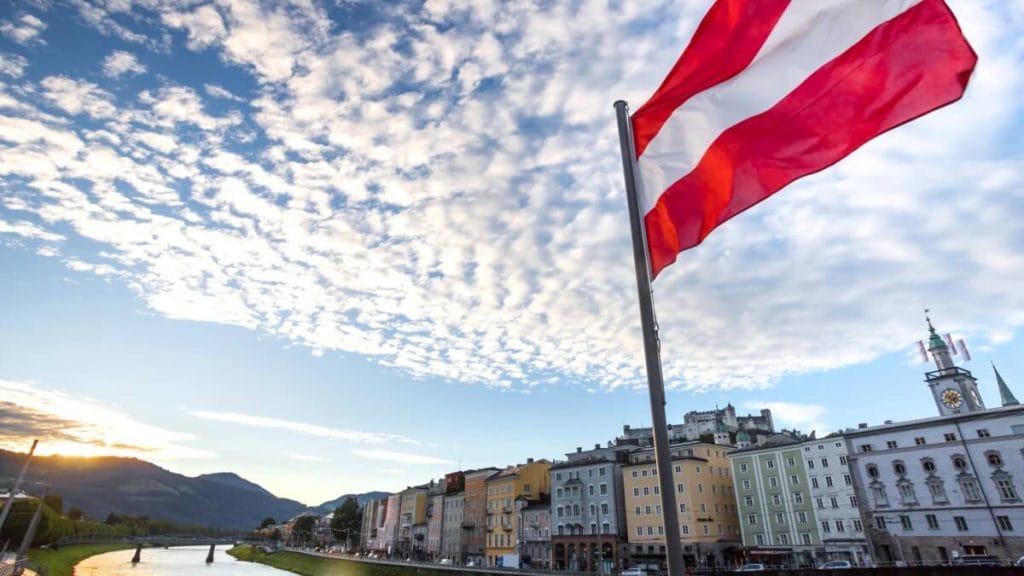 Flying into one of Austria's airports you can be sure of smooth onward travel to your destination through Austria's extensive and affordable public transport system. Austria has one of the best public transport networks in Europe, with cheap, reliable trains being the most popular way for tourists and natives to travel across the country. Once you reach you destination, all the major cities have extensive tram, train and bus networks. You can of course choose to drive to your destination and have the convenience of a car, however not many people drive in the Austrian cities due to the availability and reliability of the public transport. If you need to drive during your trip, all of Austria's international airports have car hire facilities and the motorways of Austria offer some excellent road trips.
Vienna Airport
Vienna airport sits around eighteen kilometres outside of the Austrian capital city. The largest airport in Austria, in terms of size and number of flights, with three terminals and two runways. The airport has everything you would expect from a busy European airport. There are multiple lounges including exclusive and executive lounges for a comfortable airport experience, and a wide choice of restaurants and shops for last minute travel essentials or holiday luxuries.
Salzburg Airport
Named after the famous Austrian composer, Salzburg W.A.Mozart airport conveniently situated only four kilometres outside the city of Salzburg. The second largest airport in Austria, Salzburg is close to the Austrian-German border and a the gateway for many Austria's ski resorts. The airport is well connected to the city by regular buses, which stop at Salzburg train station for further travel. At Salzburg airport you can collect a visitors pass for three days of free public transport and free entry into many tourist attractions – an unbeatable perk of flying into this Unesco world heritage listed city.
Innsbruck Airport
An internationally renowned winter sports destination, Innsbruck is a city surrounded by mountains, with Innsbruck airport being just four kilometres from the city. Due to the proximity to so many ski resorts, Innsbruck airport is more seasonal for flight numbers than other Austrian airports. Surrounded by Alpine mountains, the airport also offers scenic leisure flights through specialised operators for visitors looking take in the spectacular scenery from the air.
Linz Airport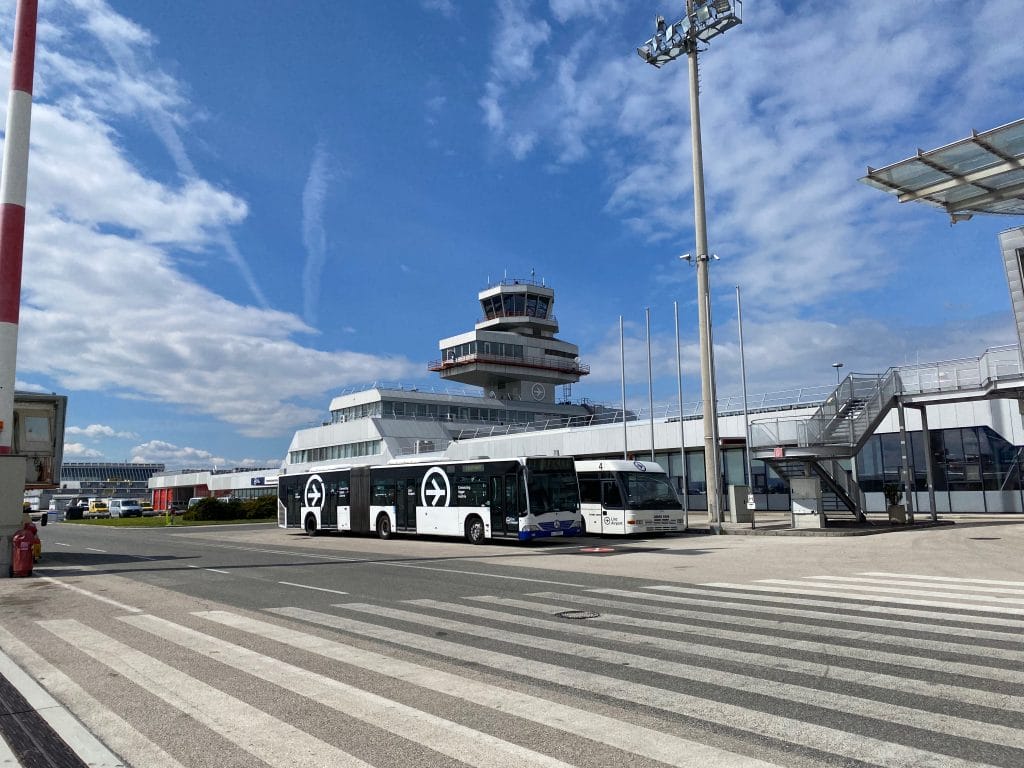 A minor international airport, Linz airport in upper Austria handles commercial passenger planes, along with freight and light aircraft. Although a smaller airport, with a single terminal and runway, Linz airport still has everything you need to enjoy your travel including a shop with duty-free items and restaurant. While waiting for your flight you can enjoy watching helicopters landing and taking off.
Klagenfurt Airport
A small airport in the south of Austria, Klagenfurt Airport has regular flights to Vienna in the north of Austria, and to London, England. There are additional seasonal schedule flights travel to and from popular European beach holiday resorts over the summer. The small terminal still has everything you need to enjoy your flight. The airport also has a visitors terrace for avid plane spotters.
Graz Airport
Close to Austria's Slovenian border is Graz airport. Graz is the second largest city in Austria behind Vienna, boasting six universities and vibrant nightlife and music scene. Graz regional airport serves the southern region of Austria. Eurowings is the main airline using Graz Airport, flying to many European destinations including Germany, Greece, the Canary Islands and the Balearics. Other airlines operate seasonal scheduled flights to other summer holiday destinations including the Greek Islands. Despite the size of the closest city, Graz airport is on the smaller side, but still has all the expected facilities for an enjoyable airport experience.
Each of Austria's airports are well appointed for the modern traveller, having all the facilities you would expect from any European airport. All of the airports listed have internal flights to and from the capital Vienna, which has long and short haul flights to worldwide destinations. Flights to Austria from Europe can be found for great prices year round. With the country being connected and well served by the transport system, this makes Austria a great country to visit for those who like to jam pack their trips with multiple cities and regions.