Rome's history spans more than two and a half thousand years and is home to almost three million residents. It is also known as the Eternal City and attracts up to ten million tourists each and every year. The city is a history buff's paradise. It's an archaeological treasure trove, where there is something else to see around almost every corner. From the Trevi Fountain, and the Pantheon, right through to Vatican City, Rome is full of sights and antiquities that will have your jaw dropping to the floor.
So, if you decide to take your holiday in Rome this year, then be prepared to be amazed, because there's no other place in the world that's quite like it. Still don't believe us? Well, if you need a little more convincing, then just read. Because, we can guarantee that by the time we've finished, you'll want to book yourself on the next flight.
What to do in Rome
When it comes to exploring the city, we would recommend that you stay in as central a location as possible, to allow you to see as many of the sights as possible. Check out sites such as House Trip, for affordable accommodation, or pop down to your local travel agents instead.
Try the Food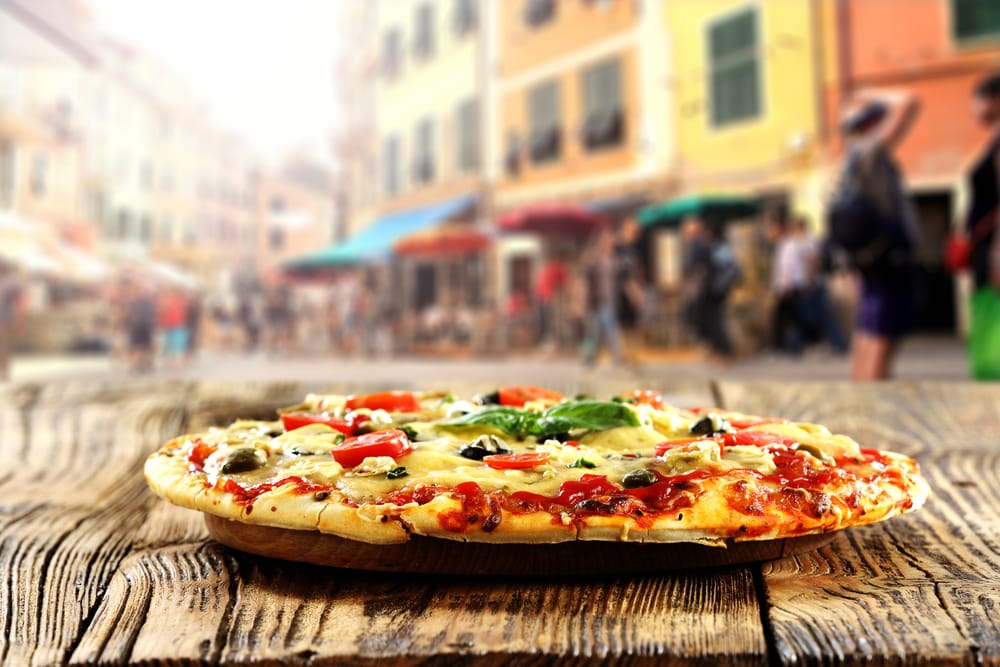 There's no better place to start getting a taste of authentic Italian living than by eating some of the local delicacies. Italy is renowned to the world for its food. In fact, we'd go so far as to say that if you've not tasted authentic Italian thin-crust pizza, you haven't lived! The capital itself is full of restaurants and eateries to choose from, so you shouldn't be stuck for a choice.
Galleria Borghese
If you're the artistic type, then you must visit the wonderful Galleria Borghese. Here, you will see statues and sculptures from the Renaissance period. You'll also see some of the earliest examples of Baroque art. This was an artistic style popularised in Italy, a popularity that spread throughout the rest of Europe in the 17th and 18th centuries.
Spanish Steps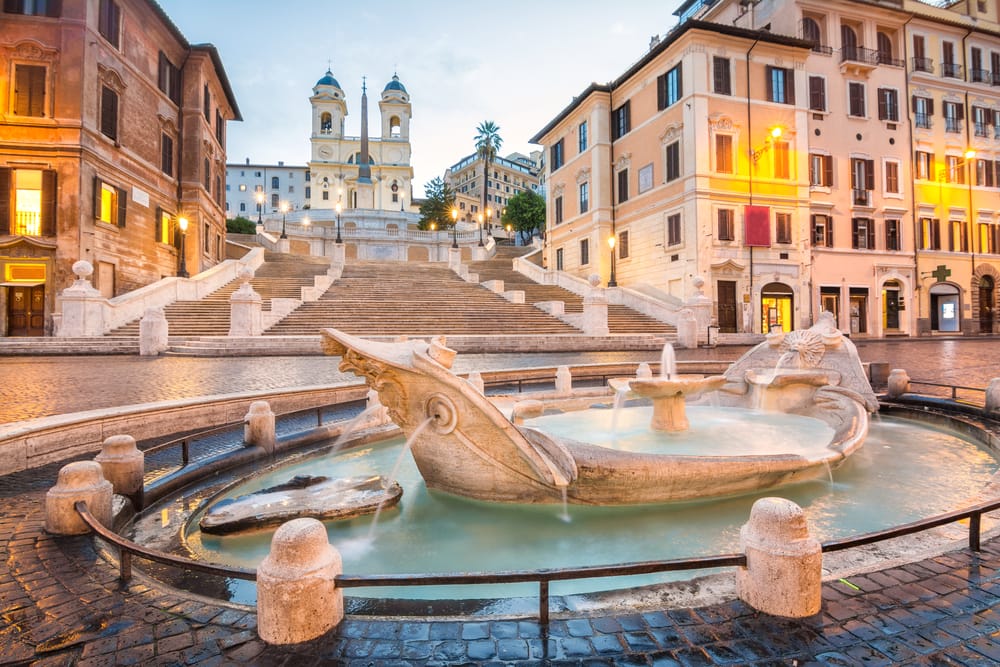 The Spanish Steps are one of the most visited landmarks in all of Rome. The steps date back to 1723, built in order to link the Bourbon Spanish Embassy, and the Trinita Dei Monti church. The steps are a mix of curves, vistas, flats, and terraces, scaling in height to 138 steps. During the springtime, they are decorated with pink azaleas each year- perfect for a spring photo opt in Rome.
Visiting the Spanish Steps in the morning will give the you best views, as there are fewer tourists hanging around and fewer locals as well. Keep in mind, that sitting on the steps is banned, as an attempt to help preserve and protect the steps as best as possible. Once you've seen the famous Spanish Steps, keep heading west to see what other masterpieces await you around the corner.
Trevi Fountain
The Trevi Fountain, or Fontana di Trevi, was originally completed in 1762 after Salvi's death in 1751. It tops the list as the most celebrated fountain in Rome and is an iconic symbol of the city. The fountain sits in the middle of Rome's historic center and brings in an average of 1200 visitors every hour.
The 18th-century Baroque masterpiece is sculpted out of white marble, standing 85 feet high and 160 feet wide. During your visit, spend some time daydreaming about famous movie scenes filmed at the fountain, in addition to tossing in your own coin. The ritual coin toss guarantees your return to the Eternal City, a second toss guarantees love, and a third, marriage. The toss must be completed with your right hand, over your left should, for the magic to make its mark.
Colosseum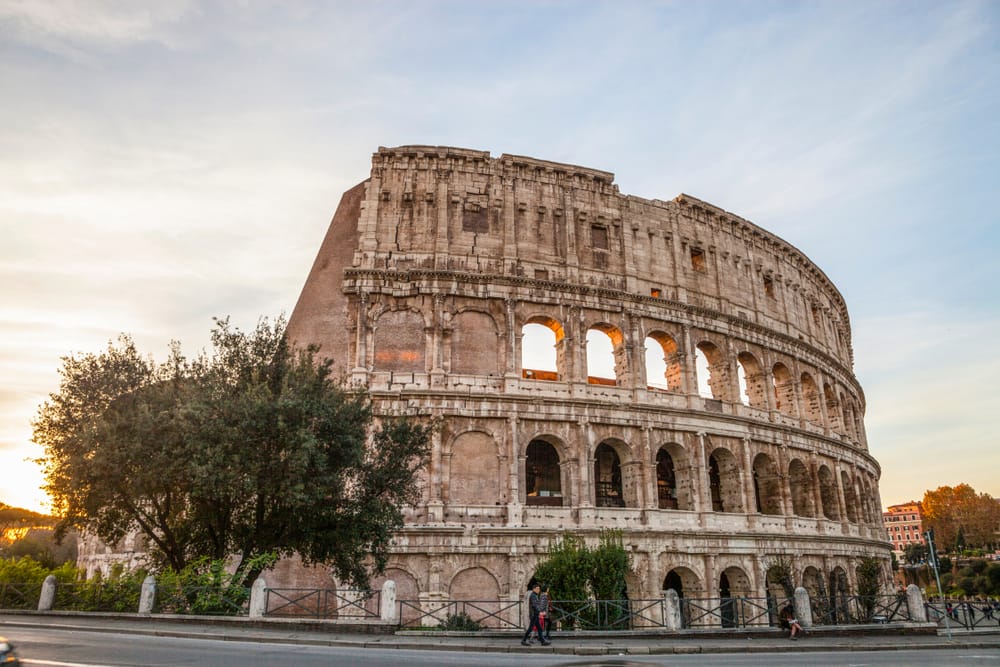 A visit to Rome wouldn't be complete without visiting the Colosseum. The Colosseum was the largest ever-built amphitheater during the Flavian era and remains to this day as the center of attraction in Rome. It's no surprise why it is known as being one of the seven wonders of the world and a UNESCO world heritage site as well.
The Colosseum was where all the action was in ancient Rome. Holding 50,000 spectators, residents and visitors alike could watch clashes between gladiators, animals, and mock navy battles. During your visit, imagine yourself back in ancient times, and what it would be like when the Colosseum was in its prime.
Vatican City
While the Vatican City is within the Rome city limits, it's actually considered a country all on its own. It's a truly unique part of the world, filled with history, art, culture, and a valued religious significance. Whether you are religious or not, Vatican City shouldn't be missed while in Rome and, chances are, it may even be your favorite part of the city.
Whether you are looking to gain more insight and strength in your religion, be memorized by artwork in the Sistine Chapel and St. Peters Basilica, or relax and unwind in the hectares of gardens, Vatican City can't be skipped over. If you are really wanting to expand your mind and dive deep into the Italian culture, consider booking a tour throughout all of the Vatican City and leave Rome feeling awe-inspired and blessed beyond measure.
Have the Ultimate Shopping Experience
The city of Rome also happens to offer one of the best shopping experiences, arguably in the world. This should come as little surprise when you consider that Italy has produced some of the finest tablets and most prominent names in fashion, including Versace and Gucci.
If you have plenty of cash to spare, Via Condotti, is a 100-meter stretch full of boutiques that house high-end fashion and vintage couture. The Italians are famed for making some of the finest shoes the world has ever seen. So, if you're a woman who loves shoes (and who doesn't) then we guarantee that Via Condotti will offer you an unrivaled shopping experience that you won't forget in a hurry.
We've barely been able to scratch the surface in terms of what Rome has to offer. In fact, there's no better way of experiencing this most unique of places than visiting it for yourself. So, if you're planning your next holiday, and you've not already been, make Rome the top of the list. We here, at Click Travel Tips, promise that you won't be disappointed!