Australia is truly a stunning country. From the outback to the cities, there's pretty much nowhere in Australia you could go that won't satisfy even the most demanding traveller. With that said, there are certainly specific spots in the country that are worth heading to for their beauty alone. Here are 20 stunning places in Australia that will surely convince you to visit.
The Great Barrier Reef
Located off the coast of Queensland, the Great Barrier Reef is a staggeringly beautiful and natural part of Australia. It's also the world's biggest single living structure; although it's technically made up of many different organisms, they all contribute towards a single network, so it counts as a single living entity. You owe it to yourself to visit this breathtaking reef.
Tasman National Park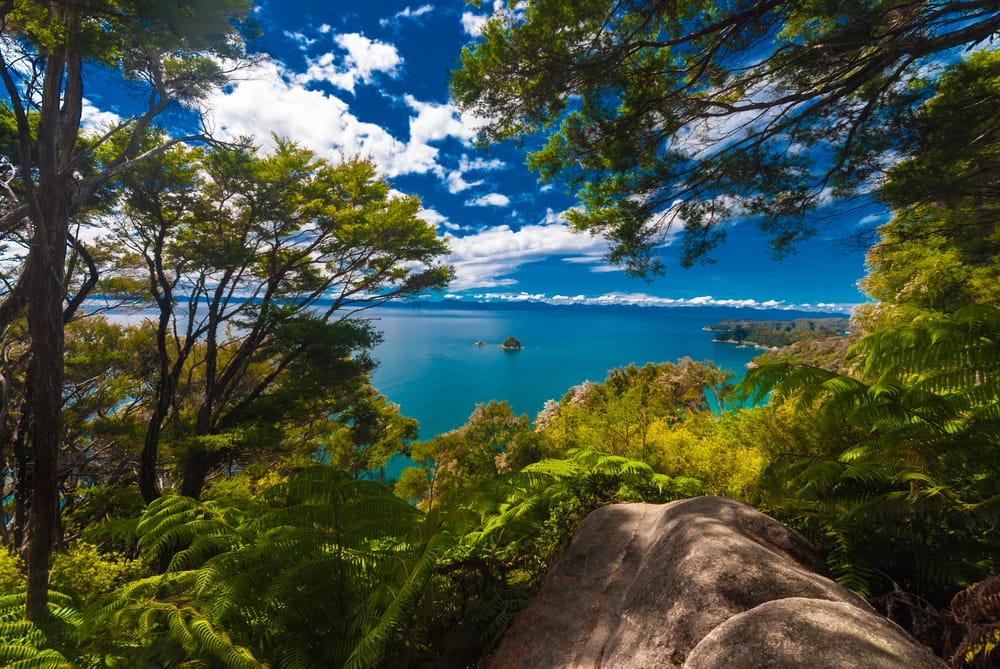 Staying on a theme of beautiful natural locations in Australia, the Tasman National Park – located, as you might imagine, in Tasmania – is stunning. It boasts the highest dolerite columns in the world thanks to Cape Pillar and Tasman Island. Tasman National Park is a peaceful, tranquil place, perfect for personal reflection.
Palm Beach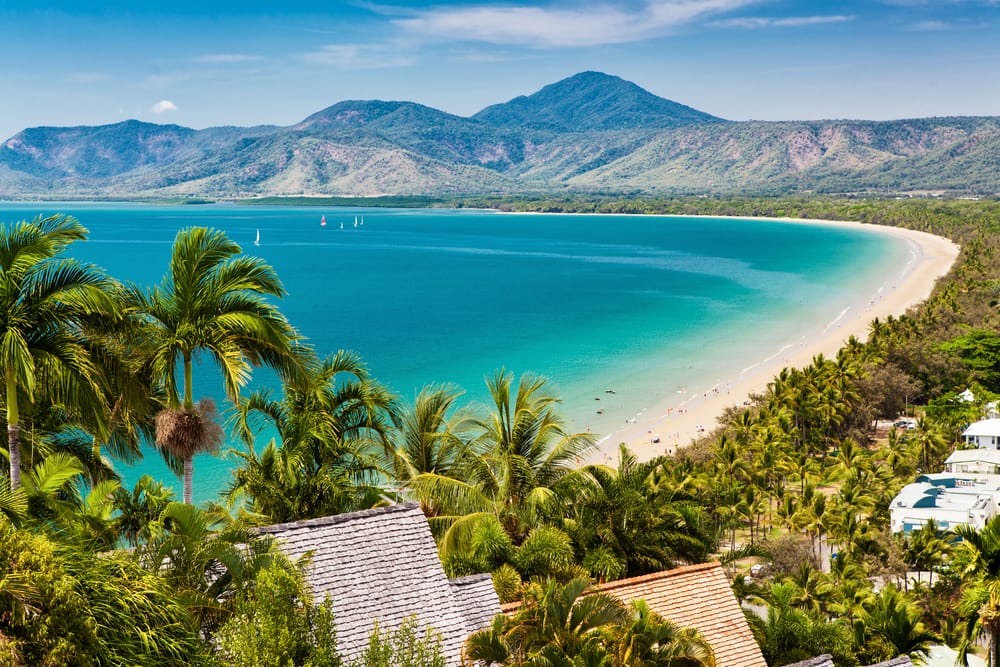 It wouldn't be a list of Australia's most beautiful places without Palm Beach. This gorgeous coastline boasts some incredible views, and since Australia is often sunny and beautiful, Palm Beach is almost always worth visiting. When the shimmering blue water is lapping at the golden sand, there's nowhere else to be.
Sydney Opera House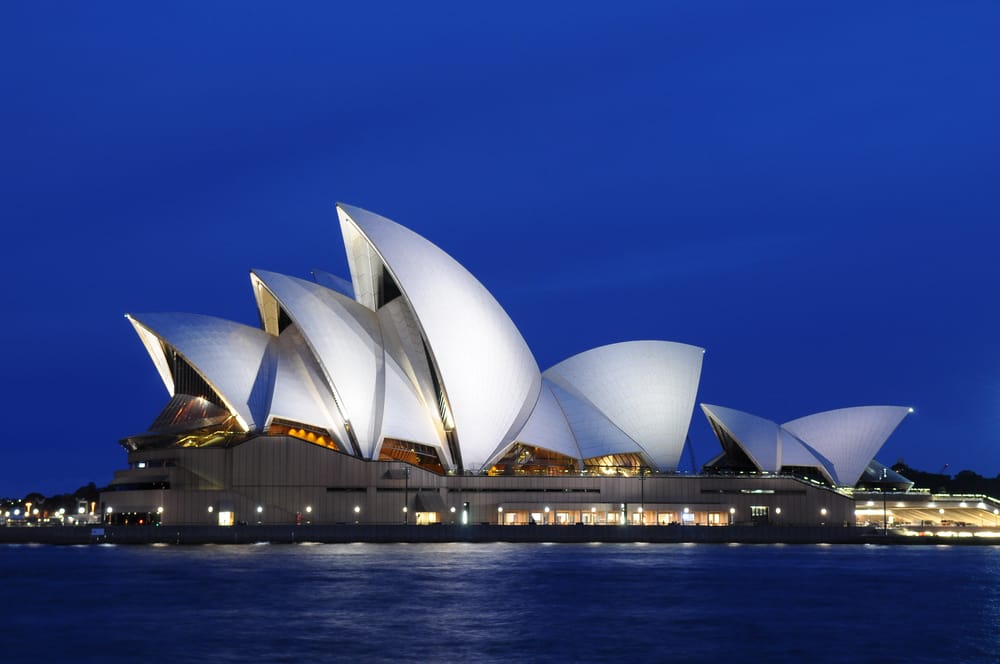 You don't actually have to go inside Sydney Opera House to know how beautiful the building is. A couple of fun facts from the building's official website: construction should have taken four years but instead took fourteen, and it attracts more than 10 million visitors each year. Make sure you're one of them!
Sydney Harbour Bridge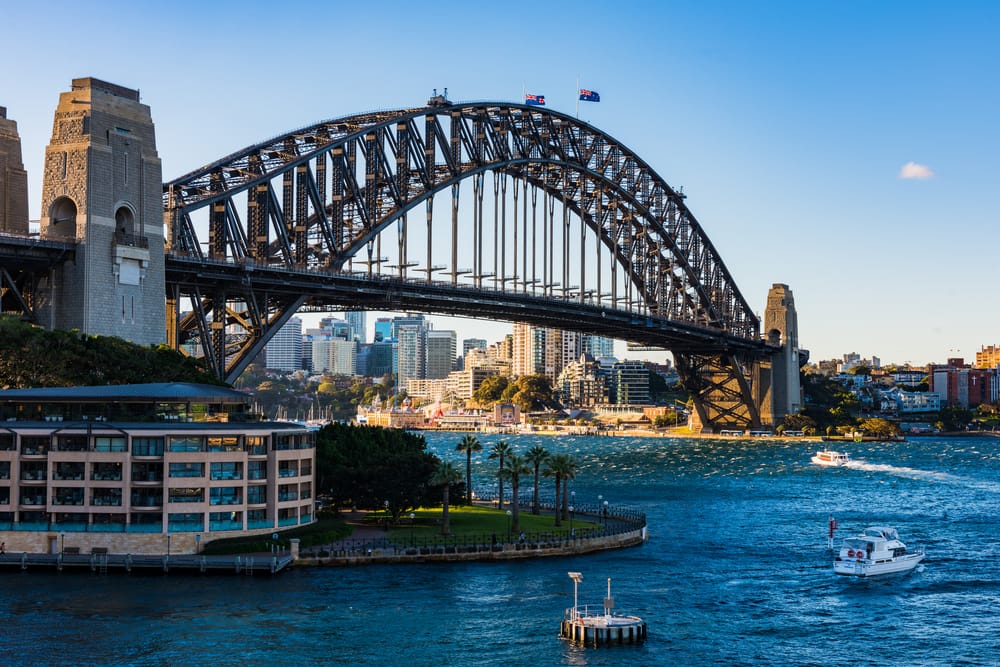 One of the most iconic and beautiful bridges in the world, the Sydney Harbour Bridge was designed by Dorman Long and Co under the supervision of John Bradfield. It's often called "The Coathanger" because of its distinctive arch appearance. Arguably, the Sydney Harbour Bridge is at its most beautiful at dusk.
Cradle Mountain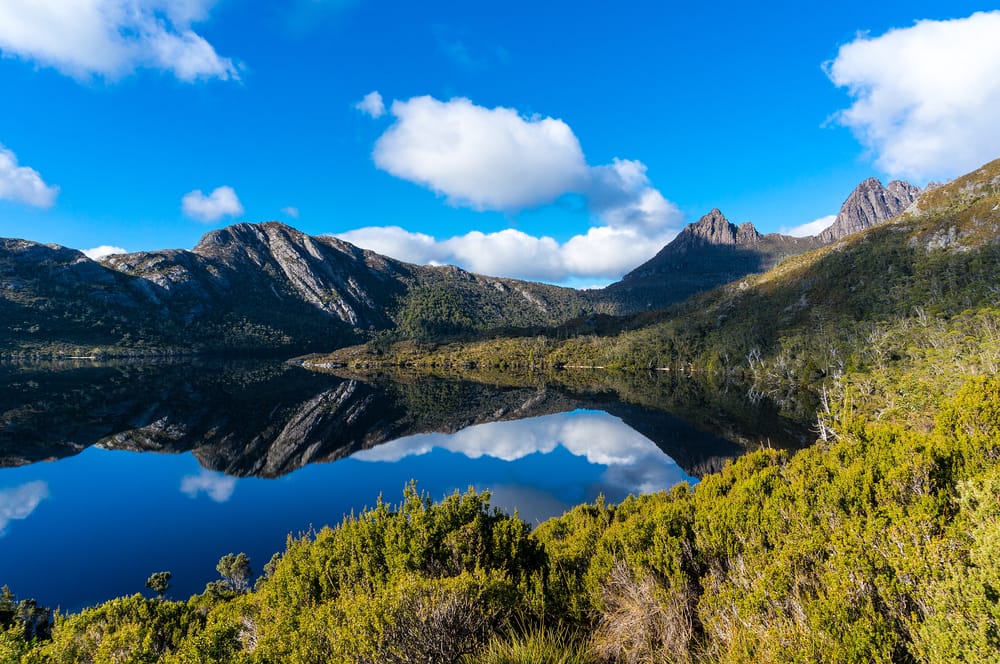 Tasmania really is the centre of natural beauty in Australia, and nowhere is that more apparent than the gorgeous Cradle Mountain. Whether you're hiking around Dove Lake or simply setting up camp at the mountain's base, you'll have staggering views of nature in all its glory.
Hyams Beach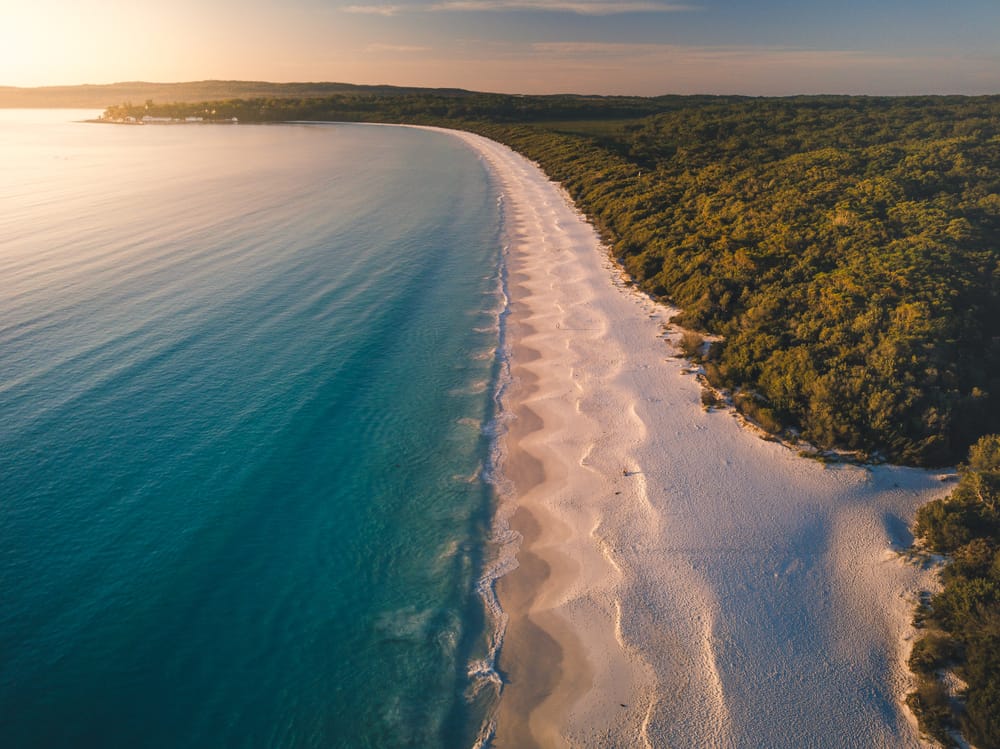 Supposedly – according to our friends at the Guinness Book of World Records – Hyams Beach boasts the whitest sand of any beach in the world. Of course, that means you'll find the beach to be extremely busy, but if you can find yourself a spot to set up then you'll be set for the afternoon. Bring a picnic!
Daintree Rainforest
Some don't know that there are rainforests in Australia, but the country actually boasts an incredibly diverse and exciting ecosystem. Daintree Rainforest is perfect proof of this. You'll find a huge range of wildlife and plantlife to examine here, as well as beautiful gorges and gushing waterfalls.
The Bungle Bungle Range
Despite its slightly odd name, the Bungle Bungle Range's unique shape needs to be seen. The apex of the rocks resembles a giant beehive thanks to their rounded edges, making this formation best seen from afar (although getting close up provides a wonder all its own).
Whitehaven Beach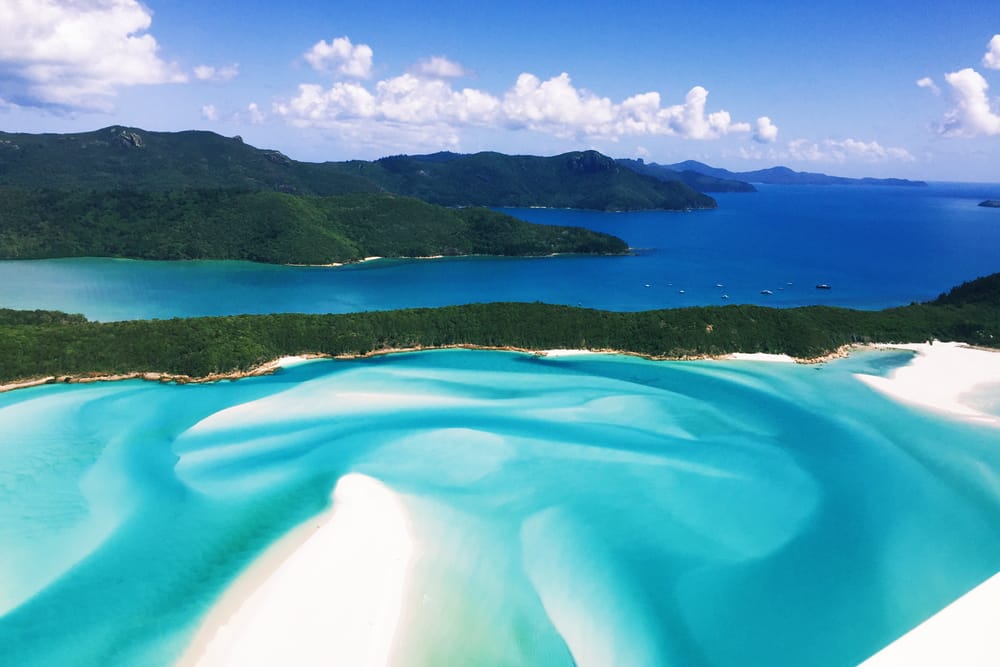 Some say Whitehaven Beach is one of the ten best beaches in the world. That's because its sand, its water, and its environs are all remarkably clean and tidy. If you want to go somewhere unspoiled by rubbish dumping and other problems that plague many beaches, try Whitehaven.
Royal Botanical Gardens, Melbourne
The wondrous Botanical Gardens in Melbourne boast over eight thousand different species of plants, making them perfect for nature-lovers. You'll also find plenty of wildlife to spot here; botanical gardens tend to make excellent nesting spots for many varieties of bird, so if you've been known to birdwatch, head here.
South Molle Island
If you've been known to take a quick jaunt around your local area, walking or cycling, then South Molle Island will feel like a haven for you. This island boasts sixteen kilometres of walking and cycling track, and its overwhelming natural beauty has to be seen to be believed.
Uluru
You may know Uluru as Ayers' Rock, but its proper name is one that respects the heritage of the indigenous people who consider it sacred. The rock itself is remarkable; its size and scale are vast, and there's plenty of wildlife-spotting to be done if you're interested in seeing the animals.
Bondi Beach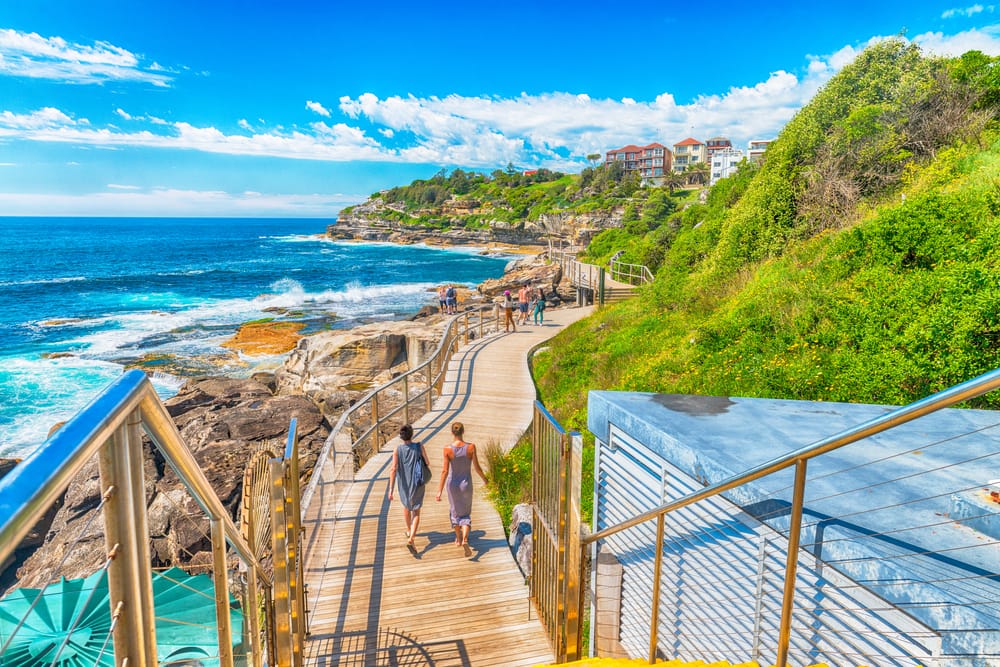 Bondi Beach is the most famous and popular beach in Australia, so if you're not in the mood to be around other people then you may want to give it a miss. Those who decide to press on will find a massive and gorgeous well-populated beach with plenty of surrounding places to grab food or do some shopping.
Great Ocean Road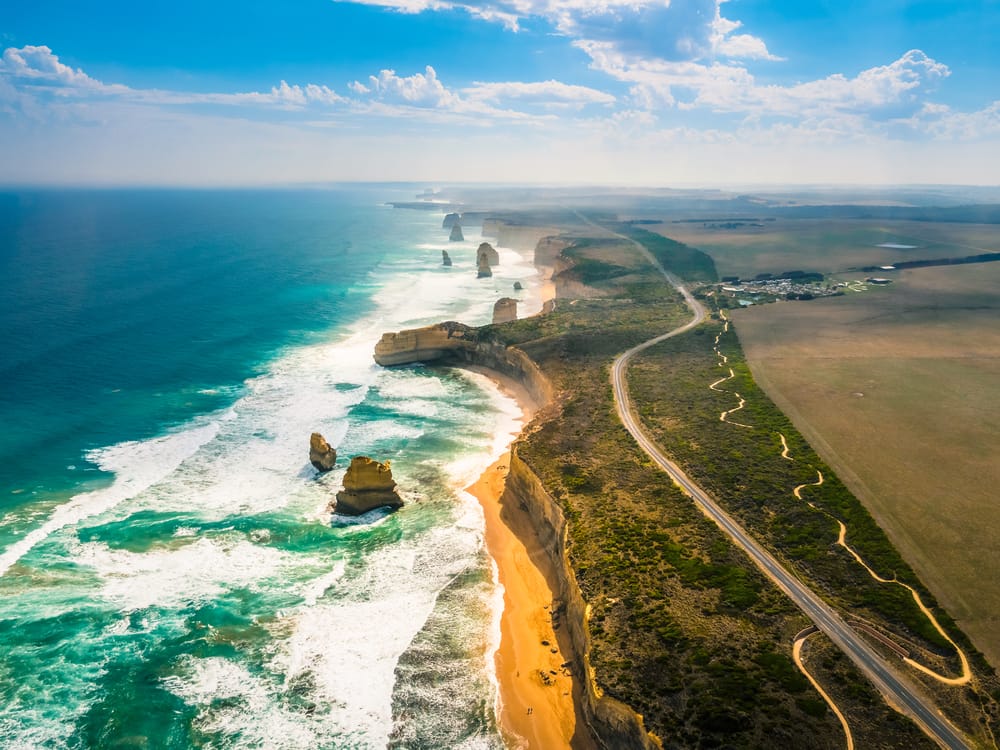 If you drive along the cliffs of the Great Ocean Road, you'll see a number of monolithic rocks jutting out of the ocean majestically. These rocks are actually shards of the coast that have eroded and split off from the main body over time. It's a wonderful sight and one that will make you feel truly in awe of nature.
Lord Howe Island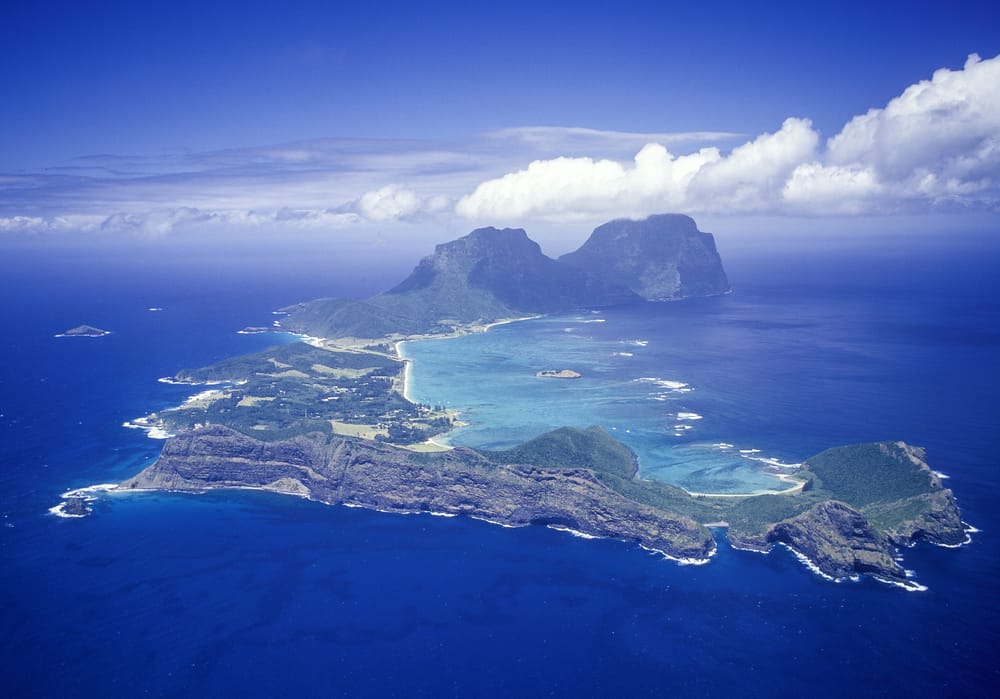 Want to see an island that's probably the poster child for picturesque beauty? Head over to Lord Howe Island. There are streets to cycle on if you're in more of an urban mood, but this is definitely a rural retreat; there's kayaking, snorkeling, and diving to be had if you're a physically active sort.
Blue Mountains National Park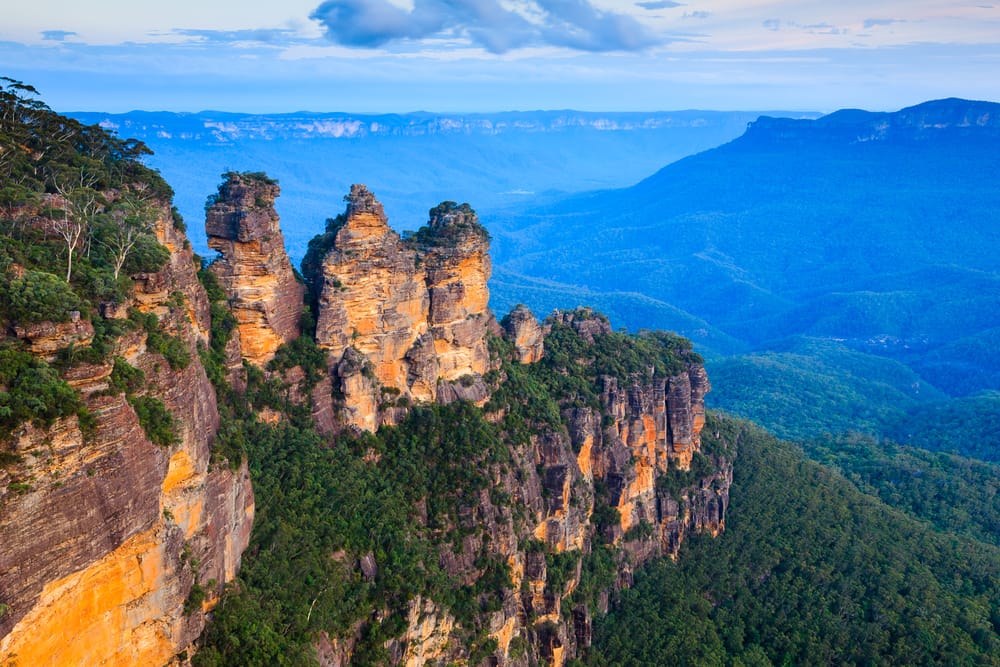 Honestly, it might be quicker to list all the places in Australia that don't make our jaws drop in admiration. Blue Mountains National Park provides one of the most stunning views Australia has to offer; you'll gaze across miles of unspoiled land and wonder how Planet Earth could provide a vista so moving.
Fraser Island
Fraser Island is the world's largest island of sand, and it shows. When you get there, you'll notice acres of the shiny golden stuff, but you'll stay for the rainforests, freshwater lakes, and beautiful shipwrecks just beneath the waves. For an extra challenge, head over to Fraser Island with a 4×4.
Kangaroo Island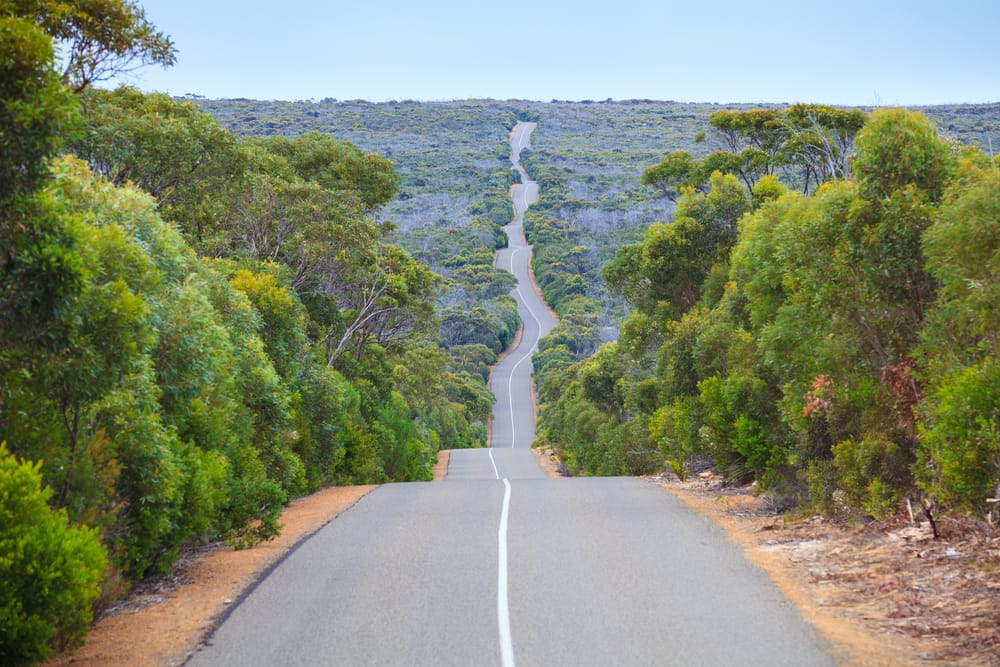 Many, many islands line the Australian archipelago, but Kangaroo Island is perhaps the most wildlife-heavy, as its name might imply. Sure, there are plenty of the titular marsupials here, but there are also penguins, echidnas, and other wildlife native to Australia to spot and tick off your bucket list.
Wilson's Promontory (The Prom)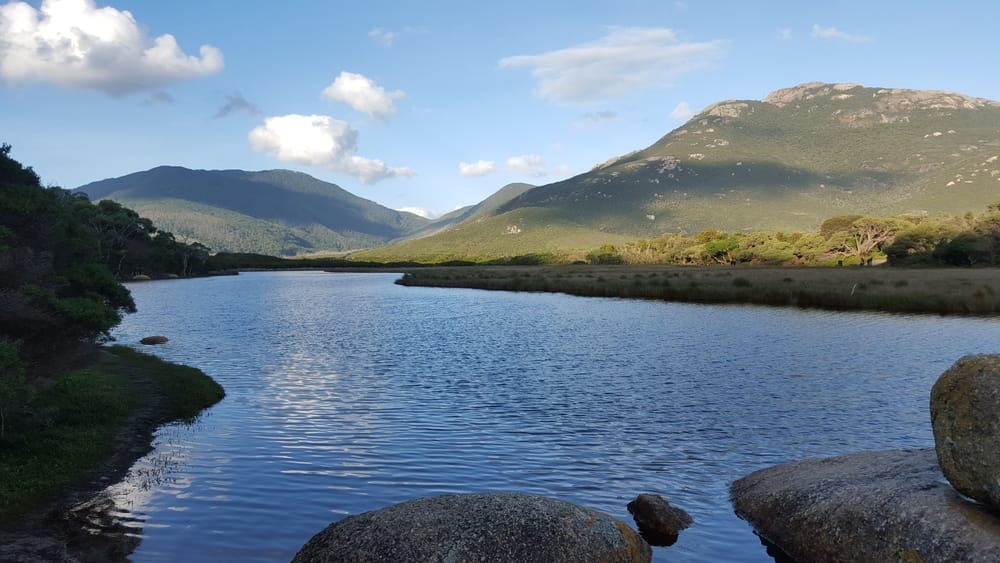 Once again, you can find plenty of wonderful wildlife to observe from a distance here, including koalas, wombats, and of course kangaroos. This being Australia, there's also a raft of beautiful scenery to overcome; you can hike across rugged hills, climb cliffs, and kayak across the shallows.
Did these photos of Australian locations reveal places you'd love to visit? Be sure to let us know!