If you've ever been to the Philippines, you'll know just how picturesque and beautiful the country can be. Its climate is tropical, so if you are travelling there any time soon, you'd better pack light, and don't forget to make sure you've got what you need for a spot of sunbathing.
Happily, the Philippines boasts some of the best beaches you're likely to find in any country around the world, and it's definitely worth working some of those beaches into your travel itinerary, even if it's just for a spot of reading or relaxation. Without further ado, here are the 12 best beaches in the Philippines!
1. White Island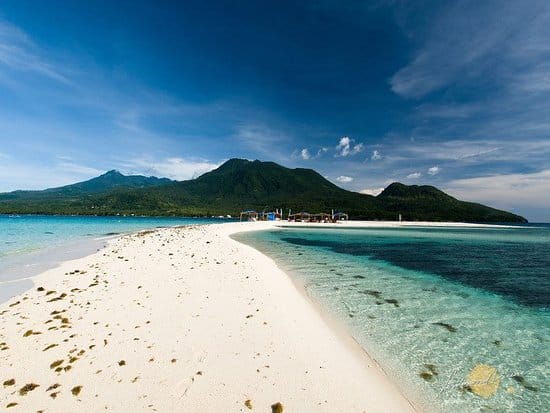 White Island is, for many islanders and tourists alike, a wonderfully well-kept secret. Getting there can be a little difficult, but once you're there, you'll enjoy one of the most stunning unbroken stretches of sand the Philippines has to offer. This isn't an overpopulated tourist destination, either; you won't find cafes or restaurants here, so it's perfect if you want to get away from the hustle and bustle of it all.
2. White Beach
Yep, it's another beach with "White" in the name. This beach has a more tourist-friendly vibe than White Island does, so if you'd rather be in the company of your fellow travellers, White Beach is where you'll want to head. There are refreshments available if you want to enjoy the views with a coffee in your hand, and there are plenty of more active options, too, like jet skiing or windsurfing.
3. Bounty Beach
Located in the Visaya division of the Philippines, Bounty Beach is one of the country's most beautiful beach locations, which also makes it one of the most popular. You can bring the whole family to this sunny, gorgeous destination, which has palm trees and white sands aplenty. Make sure to keep an eye out for fish; you'll see some spectacular displays if you look closely and carefully enough.
4. Long Beach
Long Beach is actually three separate beaches, but they're all classified as one for the purposes of some of the most beautiful aerial photos you're ever likely to see. Pick a spot anywhere along this lengthy stretch of sand and you'll find somewhere from which you can see nature in all its unbroken splendour. If you want a vision of relaxation in the Philippines, this is definitely the beach you should go to.
5. Paradise Beach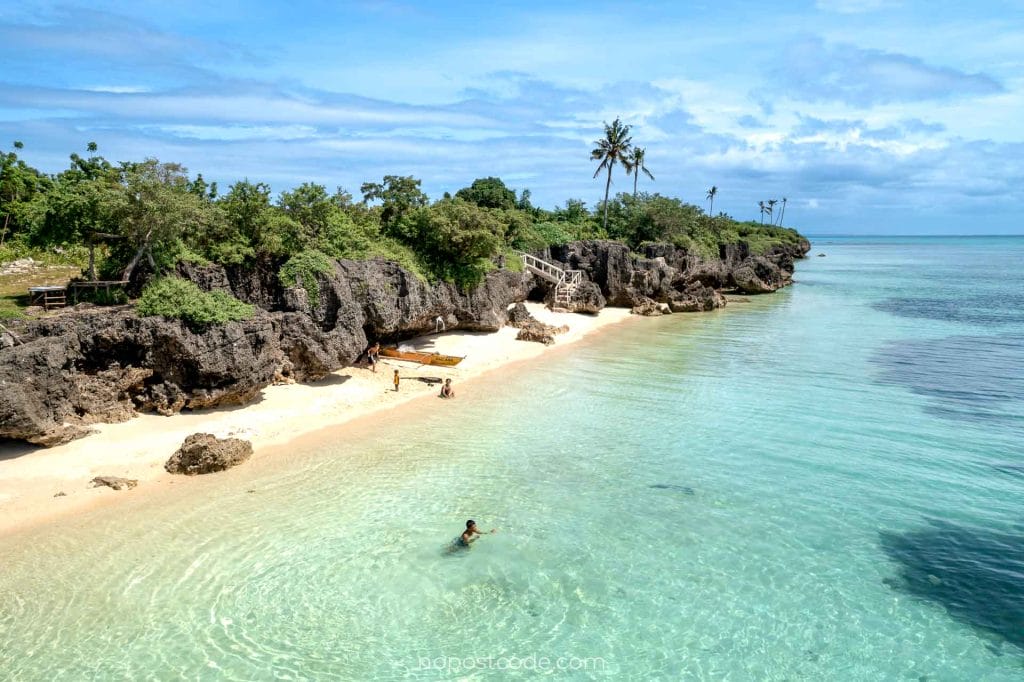 If you're going to the Philippines to relax and get away from the rat race, Paradise Beach – as the name implies – is a great place to help you do so. All you'll find here are sands, waters, and…well…that's it. There's nothing to do here, which is delightful; bring your favourite book and let yourself drift away with the sound of the gently lapping waves in your ears.
6. ABCD Beach
Despite its rather curious name, the ABCD Beach is one of the most beautiful beaches you're going to find in the Philippines. Located in Samar, the beach gets its name from the reef breaks located along the coast, but it's also named for the World War II acronym "Advance Base Construction Depot". Luckily, there's no "construction depot" here now; just a beautiful beach with some surf schools if you want to learn.
7. Pink Beach
There's something about Samar that gives it some of the most stunning beaches around, and Pink Beach is no exception. As you might have guessed from the name, the sands on this beach have a distinct hue to them, which is the result of coral gradually tinting the sand over many, many years. It's not too hard to get here, either, so although you may well find other tourists, you won't have a hard time reaching it.
8. Nacpan Beach
If your travels take you to Palawan while you're in the Philippines, make sure to visit Nacpan Beach, and if they don't, make some time so that you can visit anyway; it's well worth the diversion. This is a more overtly developed beach than many of the others on this list, so if you're not in the mood for other people, then this is one you'll probably want to avoid, beautiful as it is.
9. Saud Beach
Since this beach finds itself on Luzon, which is the Philippines' largest island, it's definitely not without accommodation and other human amenities. However, it's a beautiful location that has some incredible vistas and some great places to swim, so it'd be a shame to miss out on it. Set aside some time to get here early if you want to stake a claim on the best spots.
10. Cloud Nine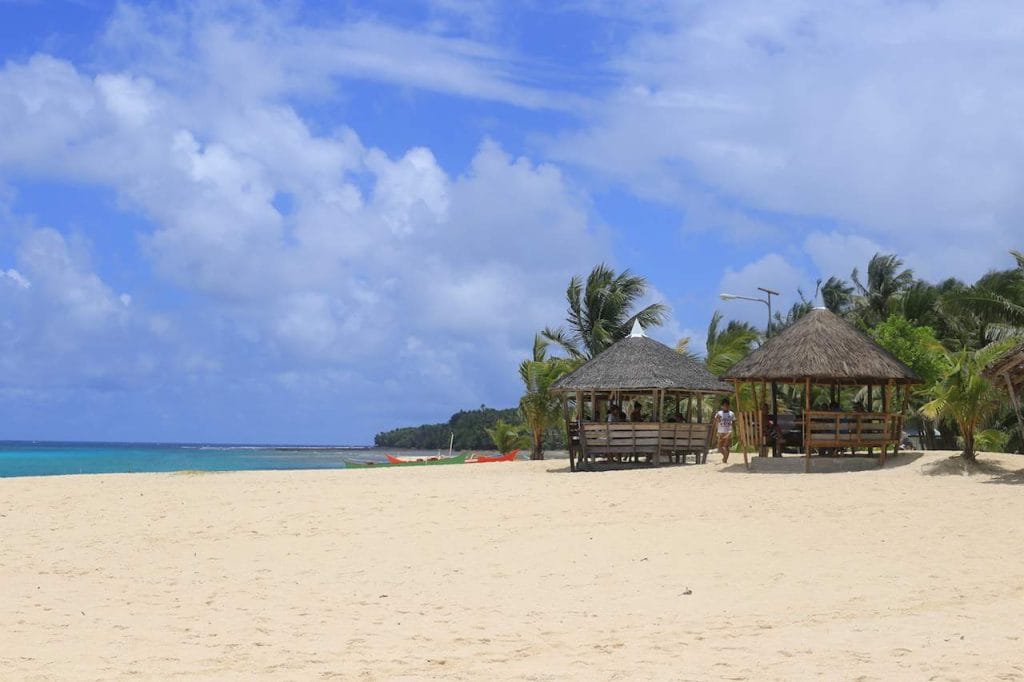 Despite being known by some local residents as "Crowd Nine" due to its overcrowding problems, Cloud Nine remains a gorgeous spot, so give it a look if you don't mind jostling for position with other tourists (and some locals!). If you're a surfing enthusiast, the quality of the waves in this area make it even more worth a look, so don't miss out on hanging ten here.
11. Alona Beach
It's just one letter away from the word "alone", but don't let that fool you; Alona Beach usually ends up pretty popular, especially throughout the evening, when beach bars start to open up and kick into gear. This is a more active beach with a much stronger party vibe, so you shouldn't come here if you're just looking to relax and waste some time; rather, it's great for meeting locals and other tourists and having a great time.
12. Danao Beach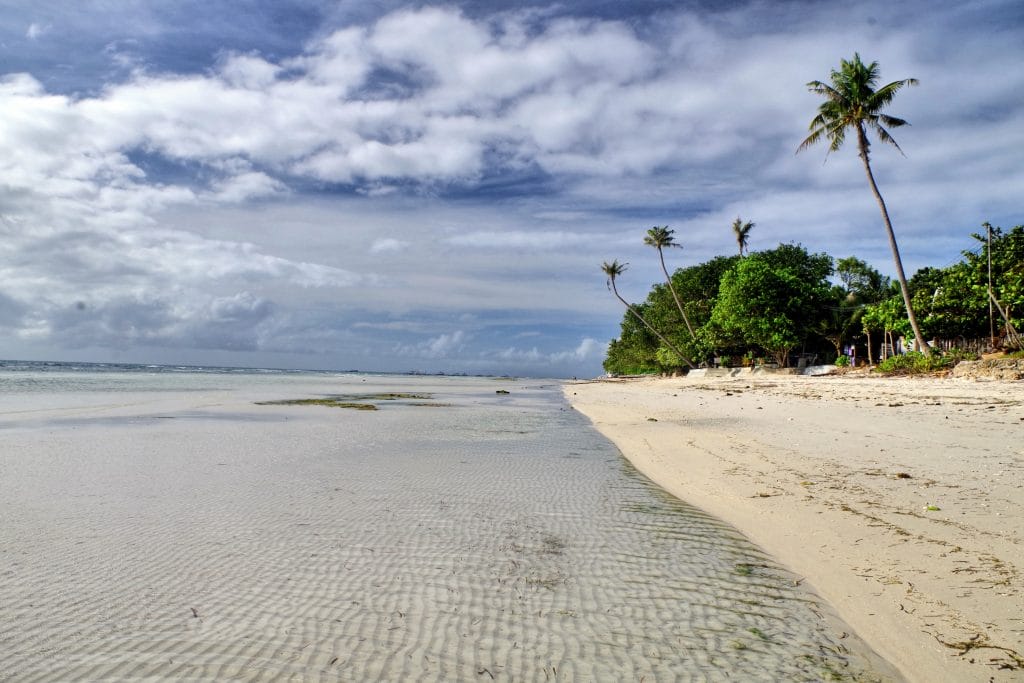 Lastly, Danao Beach is a great spot if you want to take in some similar views to those offered by Alona Beach, but you don't want to deal with the tourists and parties. It's a more secluded, quieter spot that's perfect for chilling out against a backdrop of giant palm trees, which sway in the gentle breeze. Try to leave your smartphone at home if you can; you'll want to savour your time on this beach.