Buying a vacation home often means purchasing a villa on the French Riviera, a condo in Florida or a ski lodge in Banff. It's perhaps a little more unusual to think about buying a vacation home in Asia, unless you have strong family, business or other ties to the country of your choice. But buying a vacation home in many Asian countries will save you a lot of money in comparison to buying in Europe or North America. Of course, you can also splash out on a luxury home if money is no object. Depending on where you buy, a vacation home in Asia could get you a beachfront villa, a lodge in the mountains or a city apartment.
Thailand
Much like visiting Thailand for a vacation, buying property in Thailand can vary wildly in terms of price. You can find a small and cheap property in the city for comparatively very little. Or you can find luxury property on the beach that will cost big bucks. Apartments and condominiums in Bangkok are popular among foreigners investing in property. They are great value for money and put you right in the heart of a bustling and vibrant city. But if you want something more private and secluded, look for modern Koh Samui property for sale. Villas on the island may be more expensive than a city apartment, but they're worth it for the views.
Vietnam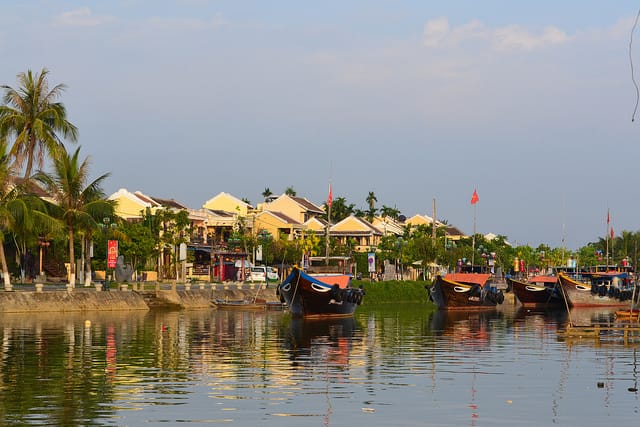 Link to image
Vietnam is becoming increasingly popular as a travel destination. Buying property in Vietnam was previously difficult for foreigners because they had to set up a company first. But now that is no longer necessary, and you can own property via renewable leases that last a minimum of 50 years. Many people look to beach resorts when they buy a vacation home. This is because they have greater potential for letting out when you aren't occupying them yourself. These resort houses may not be as cheap as property elsewhere, but they come alongside resort facilities. These could include spas, restaurants and tennis courts, among other benefits.
Indonesia
Bali is the place to be in Indonesia, a country that is made up of thousands upon thousands of islands. If you're looking for luxury property by the beach, then Bali is ideal. Bali is a popular surfing destination and all around popular vacation destination. This idyllic area of Indonesia is the perfect place to keep coming back to. As well as buying existing properties, there are many people who build from scratch. However, there are now limits on new-builds in the most congested areas, since it's such a popular location. Away from Bali, apartments are more popular in the capital of Jakarta. But locals, rather than visitors, prefer to invest in these.
Buying a vacation home in popular Asian destinations can mean not just a second home for you, but a second income too. Many people let their properties while they're not using them, so buying in a popular tourist destination is a good idea. However, if you aren't planning to make money from your vacation home, it's safe to buy somewhere more secluded.