The island of Majorca located on the Mediterranean Sea has become a very popular place for tourists to come and visit. It has become the second most popular island in Spain after Tenerife, and has plenty to offer for families, couples and young adults. In the summer it is very hot and in the winter is a bit cooler, but defiantly the best time to visit this wonderful island is during its summer.
Beaches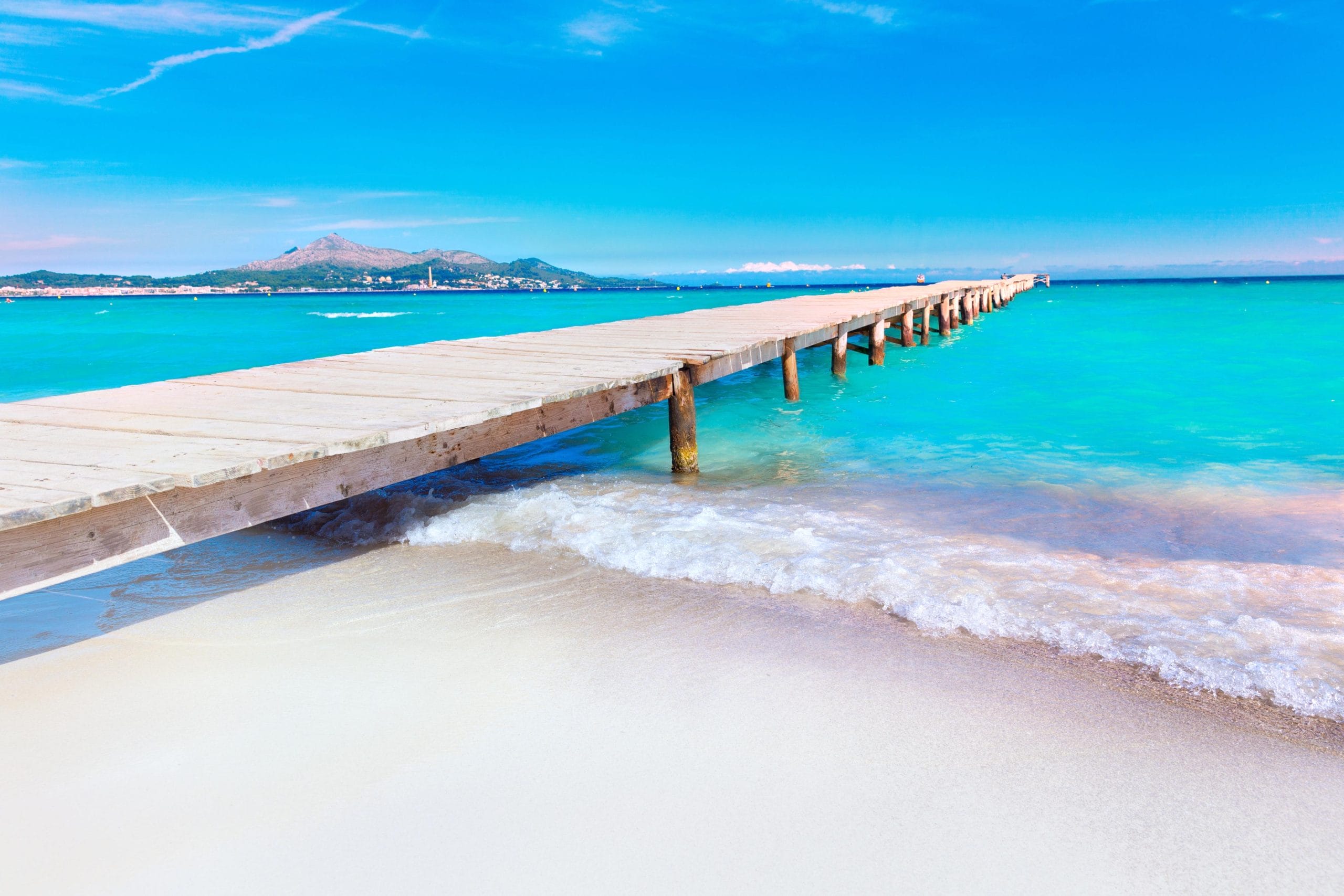 Being a Mediterranean Island the first thing people think about, is white sanded beaches and crystal clear water, well Majorca offers such beaches and lots of them. Some beaches, that are very popular with tourists and a few that secluded and quiet, so there are beaches on this island for every type of tourist that visits Majorca.
One of the most popular beaches is Alcudia Beach with its fine white sand, warm turquoise water, and its blue flag quality. It is very popular with families that come to the island because of its shallow waters, which allows a safe zone for children to play in. You can watch your kids splash about while you relax on one of the many sun loungers that are offered on this beach, and don't worry about not finding a spot you have 3.4km of beach to choose from.
Or why not escape all the crowds and visit Cala Sa Nau beach, which is surrounded by palm trees making it very picturesque. Like most bays along the east coast this bay is sheltered making it a very nice place to go for a swim and making it a wonderful place to go snorkelling.
Palma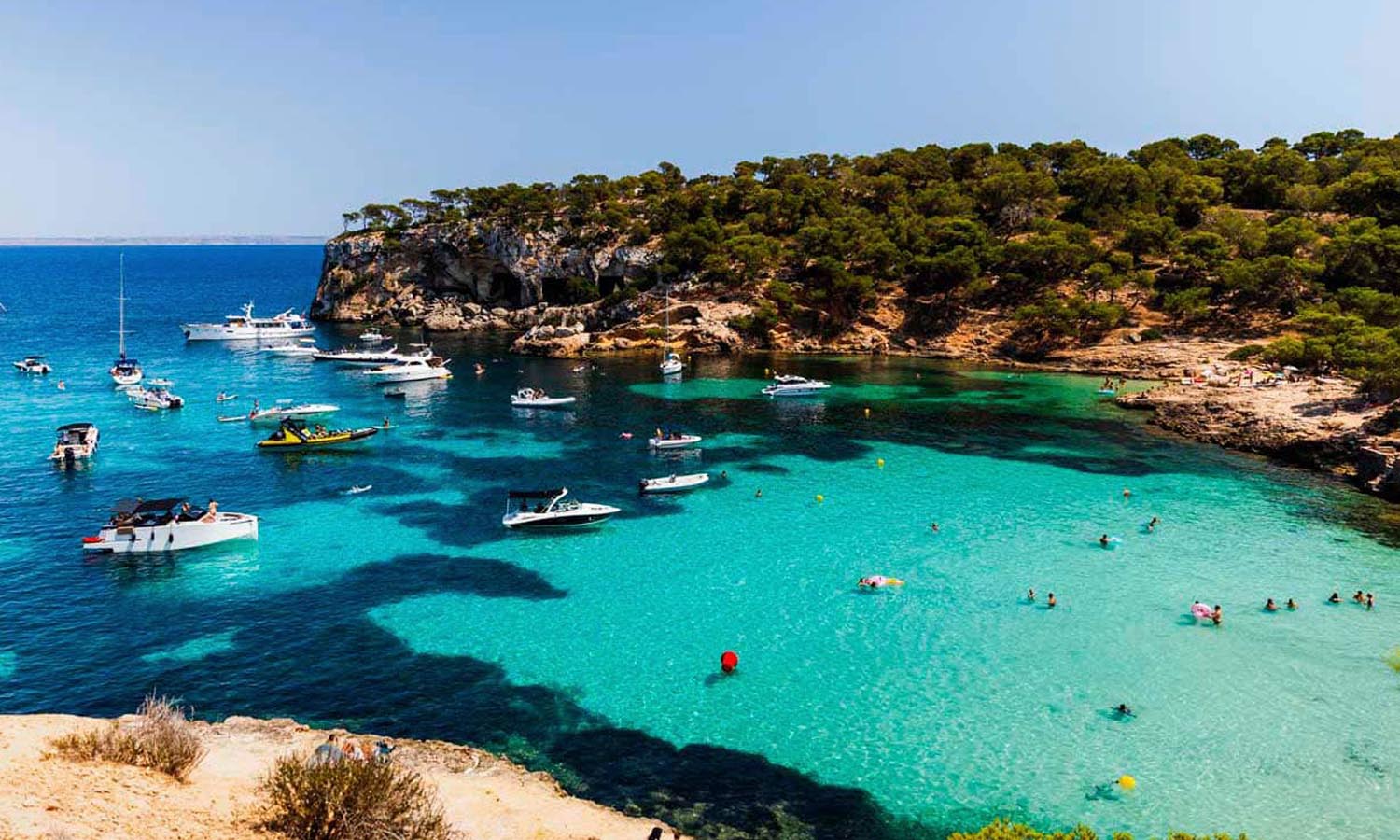 The major and capital city of Majorca, Palma is the main place for tourists to come and explore all the fascinating historical sites that can be seen here. It is also known for its busy nightlife full of neon lit bars and clubs.
The most famous and most visited place in Palma is the Cathedral of Santa Maria, also and most commonly known as La Seu. This is the most popular landmark of Majorca standing 44 metres high and 121 metres long, it is located in the old city and dedicated to the patron saint of Majorca, San Sebastian. The Cathedral has one of the world's biggest stain glass windows containing 1,236 different pieces of glass and spreading almost 12m across.
It is open 6 days a week, Open from 10am to 6pm Weekdays and 10 to 2pm on Saturdays.
Palma Aquarium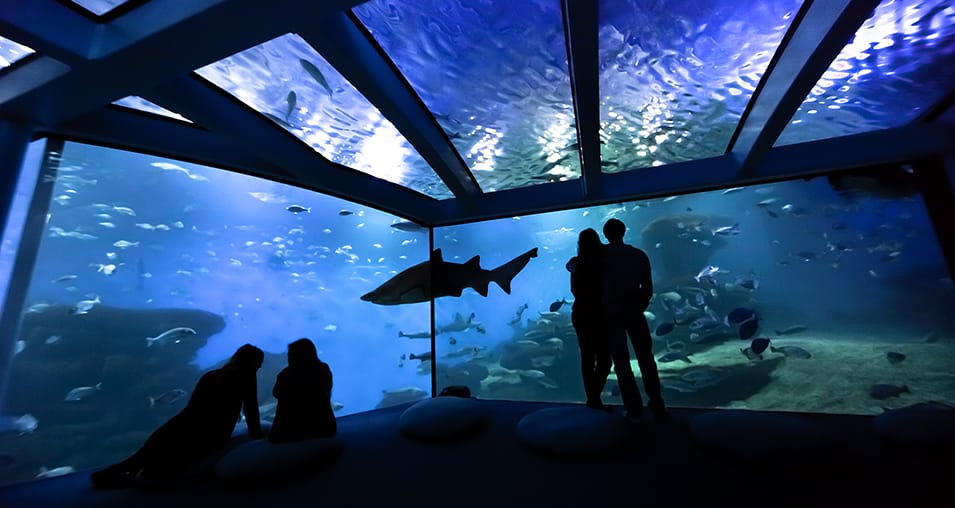 Want to explore all the wonders of the ocean, the Palma aquarium is the perfect place. With over 8,000 different animals of 700 different species, you will get the full experience of discovering the marines best kept secrets. To combine education, and fun for all ages this is defiantly a place to come while in Palma as it will leave you stunned by the sheer beauty of the animals. With over 6 different sharks to explore, do you have diving experience? If you do, then why not swim with them and get the real experience of swimming with sharks.
Open 365 days a year, from 10am till 4.30pm on the weekends and closes at 3.30 on a weekday. Kids under 3 go free, 4-12 year old are 16,50 Euros and adults are 23,50 Euros.
Serra De Tramuntana
Serra De Tramuntana is a mountain range spreading from the southeast to the northeast of the island forming the islands one backbone. On the 27th June 2011 it was awarded a UNESCO World Heritage Site, because of its great physical and cultural significance. The highest peak of the mountain range and also the highest mountain in the Balearic Islands is the Puig Major which at its highest peak reaches to 1,445 metres. The climate on this mountain range is much colder and wetter; also snowfall is not unusual during the winter here.
So here is plenty to explore and do on this great island and there is no question why many tourists make their way on Majorca Holidays each year. So if you are looking for a holiday with white sanded beaches, mountain and sites to see then the island of Majorca is defiantly for you.