Austria is one of Europe's most iconic ski destinations. The spectacular mountain ranges of the Alps spanning the breadth of the country, combined with a temperate climate, make for perfect skiing conditions from December to April. Glacier ski resorts offer year-round snow and winter sports in picturesque surroundings.
Austria has multiple airports and one of the best public transport systems on the continent, with affordable and reliable train travel connecting all the major hubs throughout the country. Austrian ski resorts offer everything you would expect from modern ski resorts and more. Most resorts have sustainably powered snow-making facilities to ensure perfectly powdered slopes throughout the season. Each resort offers something a little different for the discerning snow seeker.
Alpbach – For the Newbies
If you're a novice, a beginner, or looking for a more relaxed ski holiday, Alpbach is a smaller resort with a good choice of more accessible slopes. With just a one-hour transfer from Innsbruck airport, there are plenty of hotels and guesthouses to choose from that offer authentic Alpine charm.
Serfaus-Fiss-Ladis – For the Families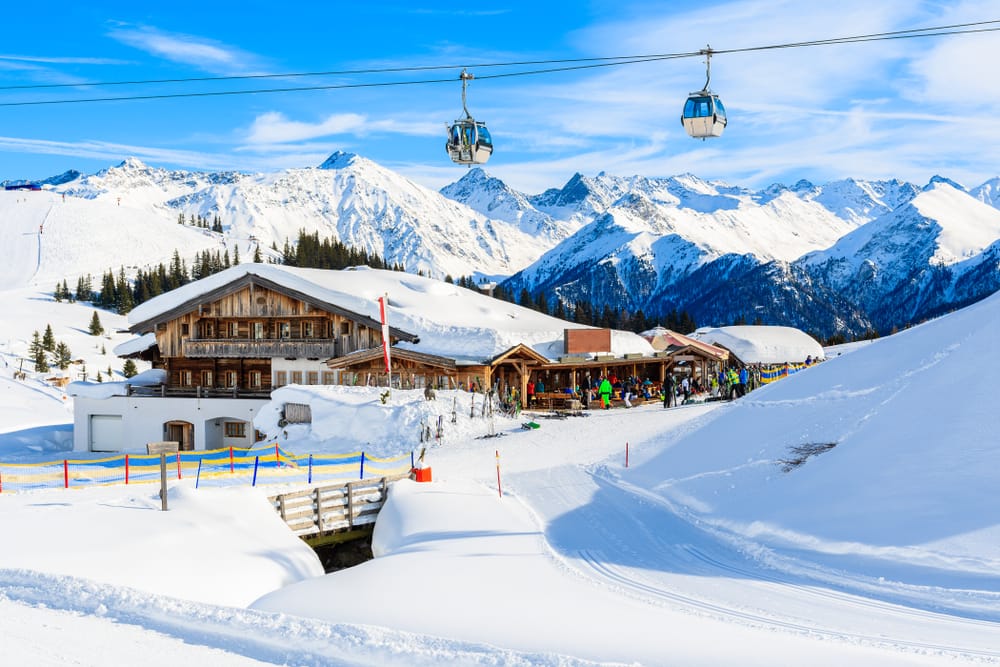 For a family-friendly ski break, Serfaus-Fiss-Ladis caters to children of all ages. With ski school, snow play activities, and slopes reserved for children. There are even dedicated restaurants for ski school lunches and plenty of accommodations geared to hosting families with young children.
Solden – For the Party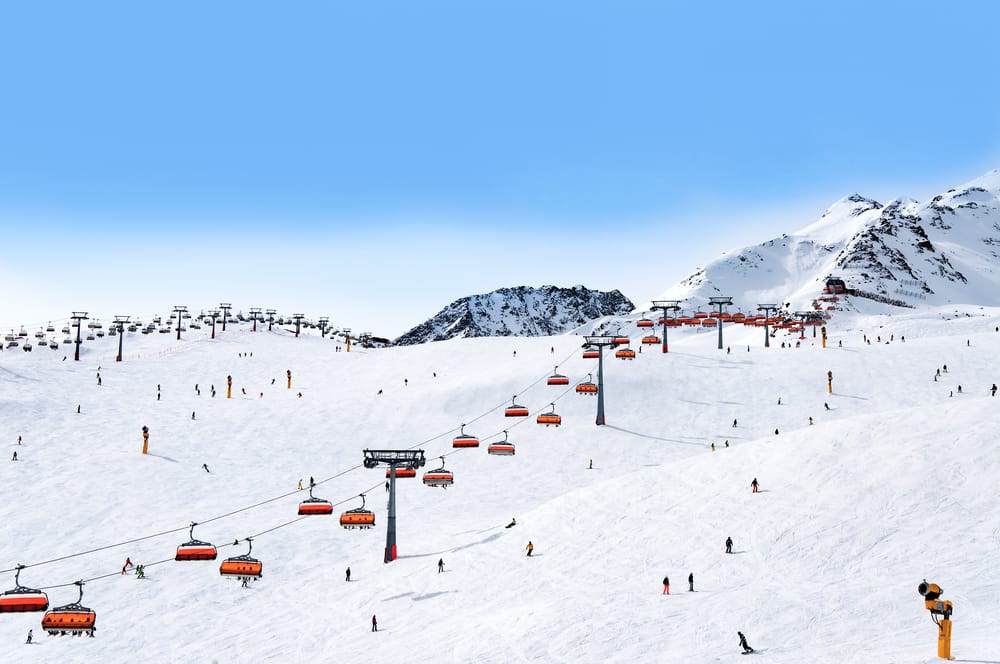 Known for its vibrant apres-ski scene, Solden hosts its annual Electric Mountain Festival, welcoming DJs across Europe. The mountain huts and village have a great collection of bars and restaurants for those who like to party as much as they ski.
Lech – For the Luxury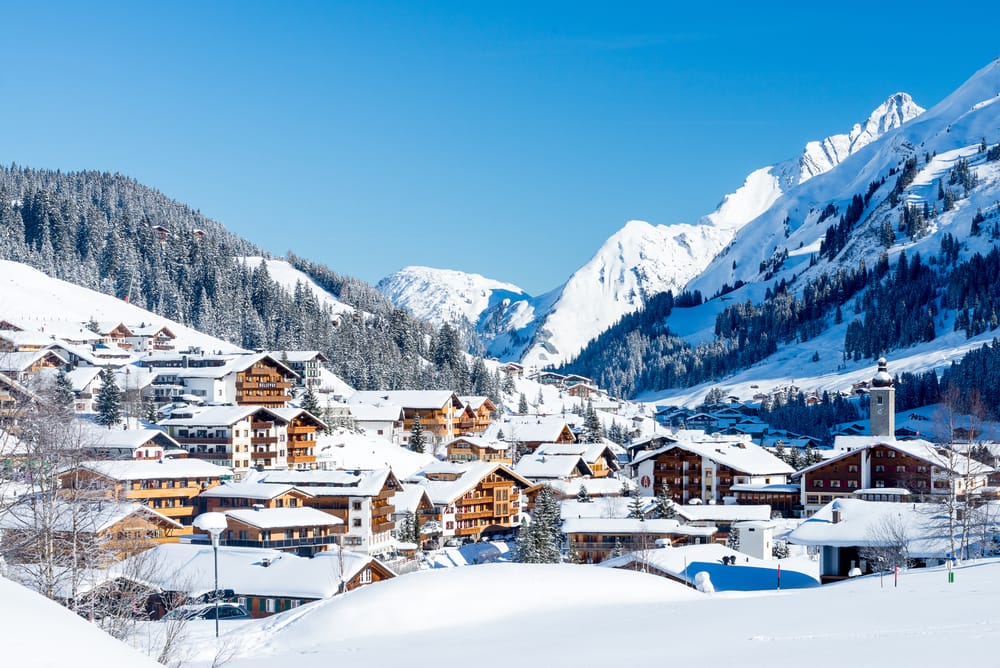 Favored by European royals for their winter holidays, Lech offers a luxurious ski holiday for those looking for something extra special. There are lodges catered by private chefs, with five-star features such as saunas, indoor pools, butlers, and chauffeurs for an indulgent experience.
St Anton – For the Thrill-seekers
With thirty black runs and challenging off-piste terrain, St Anton is an excellent spot for experienced skiers to challenge themselves to white-knuckle runs. With an extensive lift network and some of the best snowfall in Austria, St. Anton has plenty of variation on the slopes to challenge intermediate and advanced skiers
Hintertux – For All-Season Skiing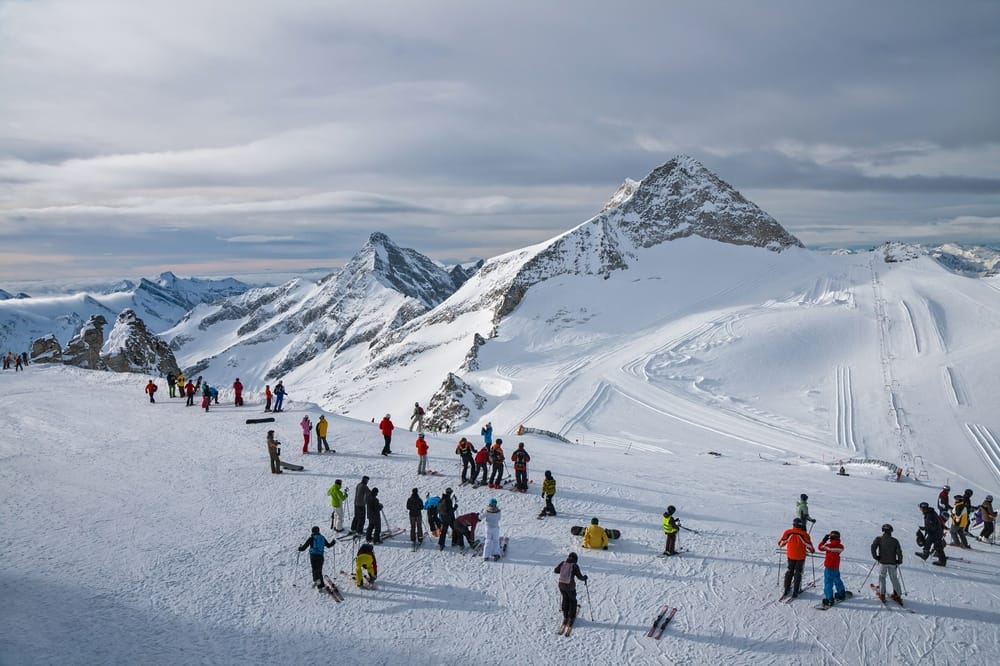 The glacial ski resort of Hintertux is open year-round and has areas suitable for beginners to advanced skiers, including young children. The location and high altitude mean the site has permanent snow and is a perfect getaway outside the traditional Austrian ski season.
Zell-Am-See – For Wellness
Skiing has long gone hand in hand with relaxation; with the intense exertions of skiing, it's essential to relax the muscles and indulge in massage, treatments, and spa visits to leave your holiday feeling thoroughly rejuvenated. Zell-Am-See, on the shores of a beautiful lake with a stunning background of the surrounding mountains, has a fantastic selection of thermal spas.
Kirchberg – For Great Value
Kirchberg caters to all budgets, ensuring everyone can have a great ski holiday without the eye-watering price tag attached to other resorts, with lots of value accommodation available, often including lift passes and other extras for an enjoyable holiday. Despite being a budget-friendly option, Kirchberg is still in a great location with access to the extensive Ki-West ski area and beautiful Alpine-style accommodations.
Kitzbuhel – For the Views
Austria has some of the most picturesque ski resorts in the world. Kitzbuhel is a historic and traditional Bavarian town. The bright, multi-colored hotels and taverns in the town center and the medieval church are nestled at the foot of the surrounding mountains and offer breathtaking panoramas and great skiing.
Innsbruck – For the Culture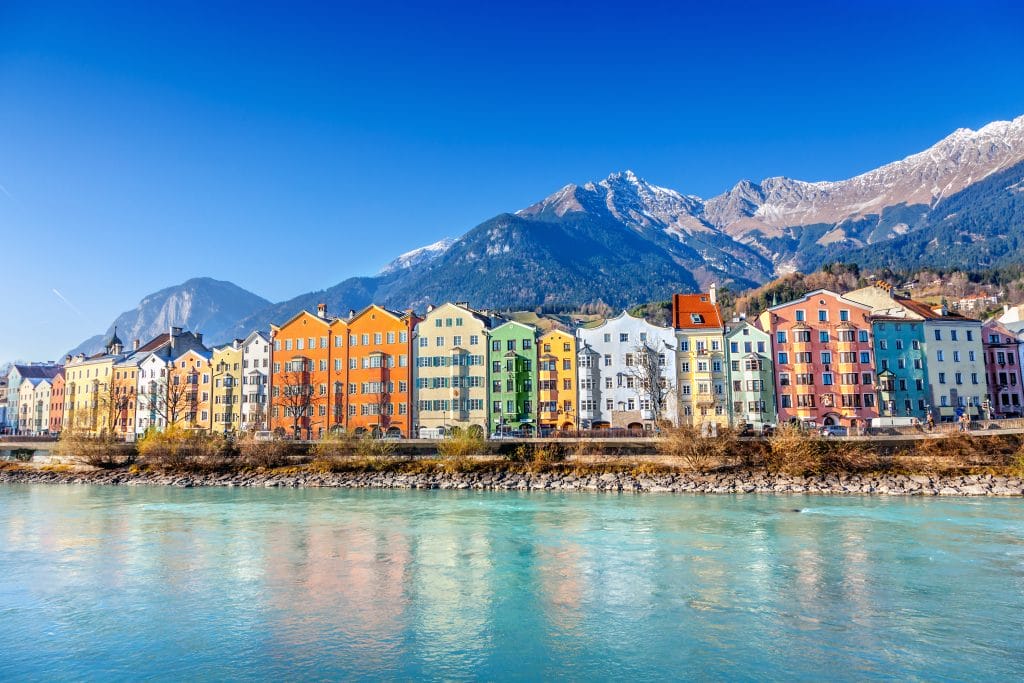 Innsbruck is a sizeable Austrian town, and although not a ski resort, it is a significant gateway to the Tyrolean resorts and the capital of the Austrian state of Tyrol. With abundant Baroque architecture in the Old Town, the famous Golden Roof Balcony, the Imperial Palace, and the State Museum, there is plenty of Austrian culture for a change from the slopes.
For first-timers, experienced winter sports enthusiasts, and luxury or more modest budgets, the Austrian ski season is a fantastic holiday experience. Wow, friends and family, back home with your posts of incredible Alpine vistas and your apres-ski in traditional lodges with open fires, warming mulled wine, and delicious Austrian food. Ditch the summer holiday of the same old beaches for a winter holiday in the Austrian mountains and experience something magical that keeps families returning every year.