If you're heading out to California any time soon, you'll want to pencil in some time in Venice Beach. This is a beautiful, picturesque part of the state that boasts some of its most panoramic and gorgeous views, but it's important to know exactly where you should go (although you'll almost certainly see something good no matter where in Venice Beach you decide to wander). Here are the 15 best things to do in Venice Beach so that you can plan your trip accordingly!
1. Check out the Venice Skate Park
If you've got even a passing interest in skateboarding (or you just want to watch skaters doing cool tricks), then the Venice Skate Part should be on your list. Skaters flock to this park so they can hit up the spot for video shooting; when skaters want to show off their skills, the beautiful backdrop of Venice Beach provides the perfect opportunity to do so, which means you'll almost certainly see lots of skaters showing off here at any time. Some of the physical feats pulled off by the skaters are seriously impressive.
2. Head to the Boardwalk
When you just want to take a walk, you should definitely wander along the Venice Beach Boardwalk. This iconic location stretches all the way along Venice Beach, and there's a cycle path you can ride along if you're not in the mood for walking, too. Make sure to try and spot the bodybuilders working out on Muscle Beach; much like the skaters of the Skate Park, some of the physical feats they pull off must be seen to be believed, and you'd kick yourself for missing that spectacle.
3. Walk the canals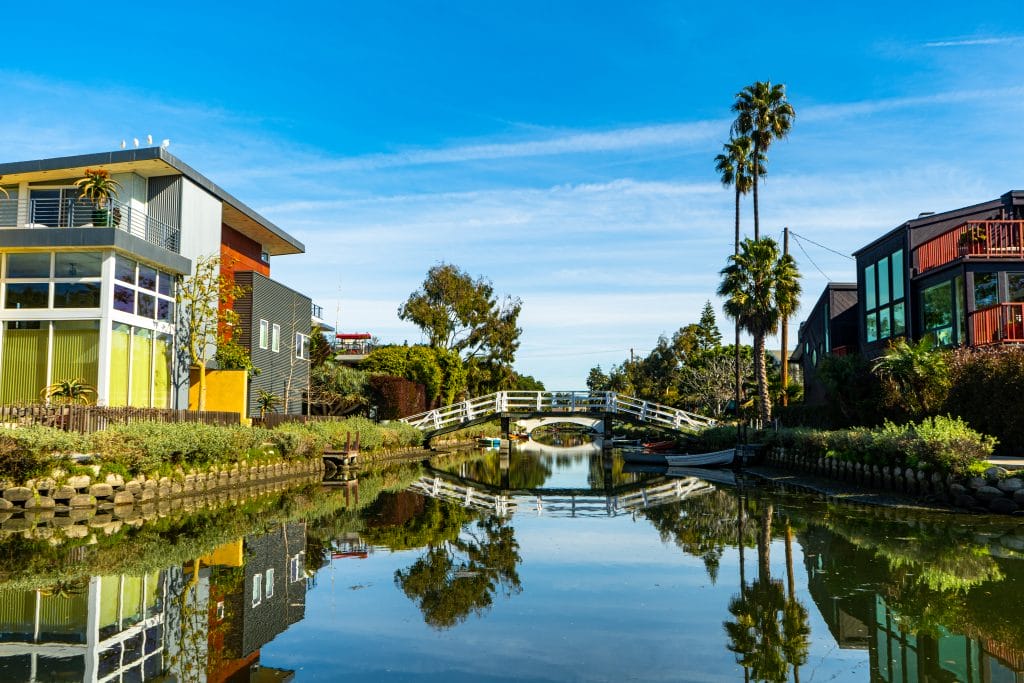 You didn't think it was called Venice Beach for nothing, did you? Dell Avenue boasts several canals along which you can walk, and they offer just as picturesque and beautiful a view as the actual Venice does. If you've got a kayak or a similar vessel without a motor, you can bring it along and paddle along the canals yourself, and you'll often see tourists and locals doing just that, so join them if you want to feel like a whimsical sailor while you're in California.
4. Check out a show at the Pacific Resident Theatre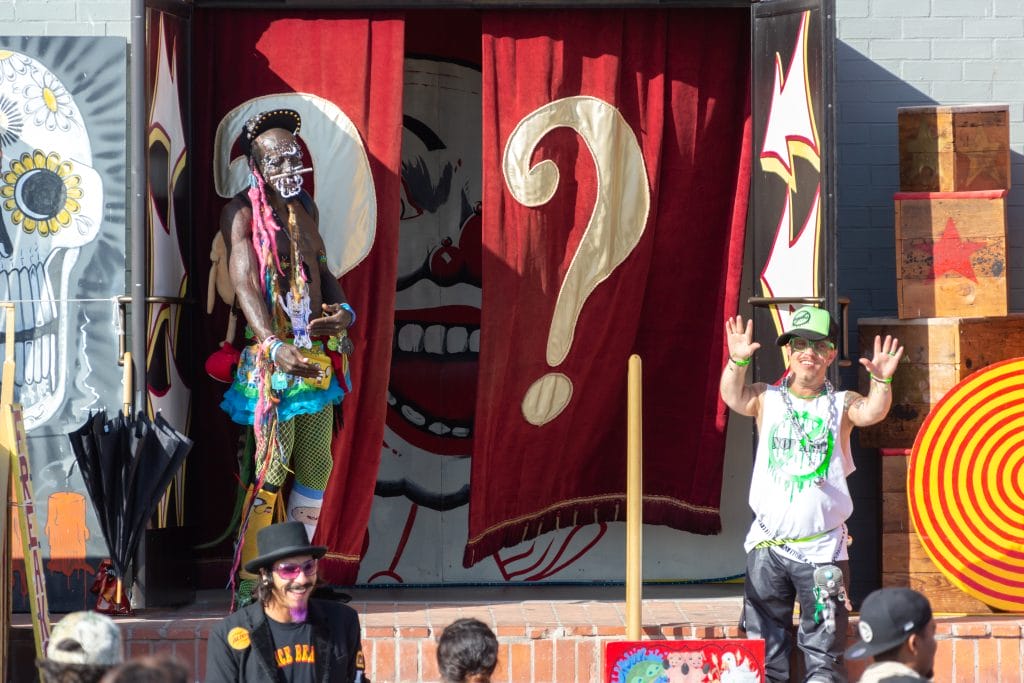 While there are plenty of venues to catch plays and other shows in Venice Beach, the Pacific Resident Theatre is one of the best. Here, you'll see lesser-known productions put on by smaller companies, which often means you'll be able to see life-changing shows that you didn't expect to kick you right in the feels. Make sure to book your spot ahead of time, as even the more obscure productions can get pretty popular (this is California, after all).
5. Dine at the Rose
Contrary to popular belief, American food can be just as delicious as international cuisine, and the Rose restaurant in Venice Beach proves that. This bohemian spot has been around for a few decades now, and it's expanded its menu to include other items you might not otherwise expect to see in an American restaurant's arsenal. When you find yourself with a few minutes, be sure to sit down here and grab some food to recharge your batteries for your walk or cycling tour.
6. Drink at the High Rooftop Lounge
The High Rooftop Lounge is part of the Hotel Erwin complex in Venice Beach, and it's a beautiful spot to sit and enjoy some cocktails or a meal while you take in the sights. As the name implies, the Lounge lets you look out over Venice Beach while you enjoy your refreshments, so if you're looking to cap off a wonderful day with panoramic views of this gorgeous location, you're in luck. Again, you should make sure to book a spot ahead of time, as the Lounge can get pretty busy.
7. Explore and find something yourself!
While lists like ours are great ways to find cool spots, you should also make sure you pencil in some time just to take a walk and try new things. Relying on lists is a good way to see things others have already identified as great, but you may never find "that one place" that feels uniquely yours if you don't just have a wander. On one of the days during your trip, you should just start walking in a direction and see what you find along the way. Make sure you don't get lost, though!
8. Make sure to see the Venice Sign
Over on Windward Avenue, you'll see an iconic sign that should definitely be part of your trip's itinerary. The Venice Sign is a reproduction of one that hung over Venice Beach's streets back in the early 20th century, and this newer recreation evokes the same World's Fair-style futuristic design. Snap yourself standing underneath the sign or take some photos at artistic angles to get the best view. However you decide to document this iconic element of California, just make sure you get at least one photo.
9. See the graffiti walls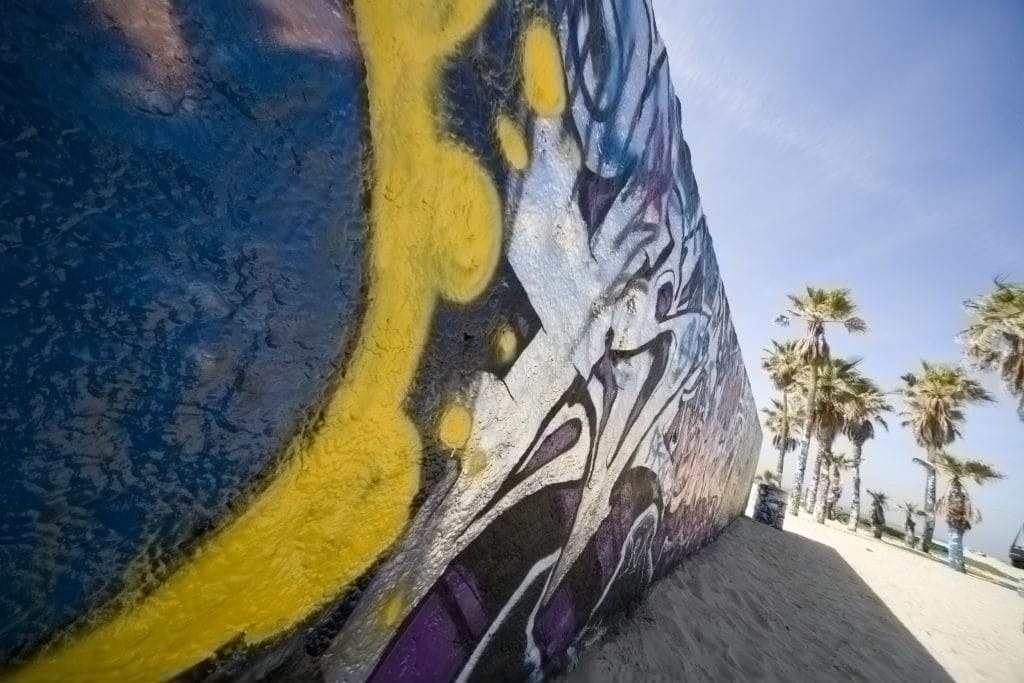 Dotted around Venice Beach, you'll find walls that are covered in local graffiti artists' work. This is real graffiti, too; it's gorgeous to look at, and it will put you in the local California spirit better than almost anything else can. If you're lucky, you may even see a local resident putting together a piece while you're exploring! Don't disturb them while they're working, but if you see a graffiti artist resting and they look friendly, why not wander over for a chat and ask them about their process?
10. Spot the murals
Much like the graffiti walls and the Sign, the murals dotted around Venice Beach are one of the location's most iconic elements. If you take a walk along the Boardwalk as we recommended earlier, then you'll see many of these murals along the way, and some of them are truly breathtaking pieces of art. There are 24 murals to spot, and all of them come with some kind of information regarding who created them and what their purpose is, so if you're an art lover, this is an essential stop on your Venice Beach trip.
11. Find a quiet place on Venice Beach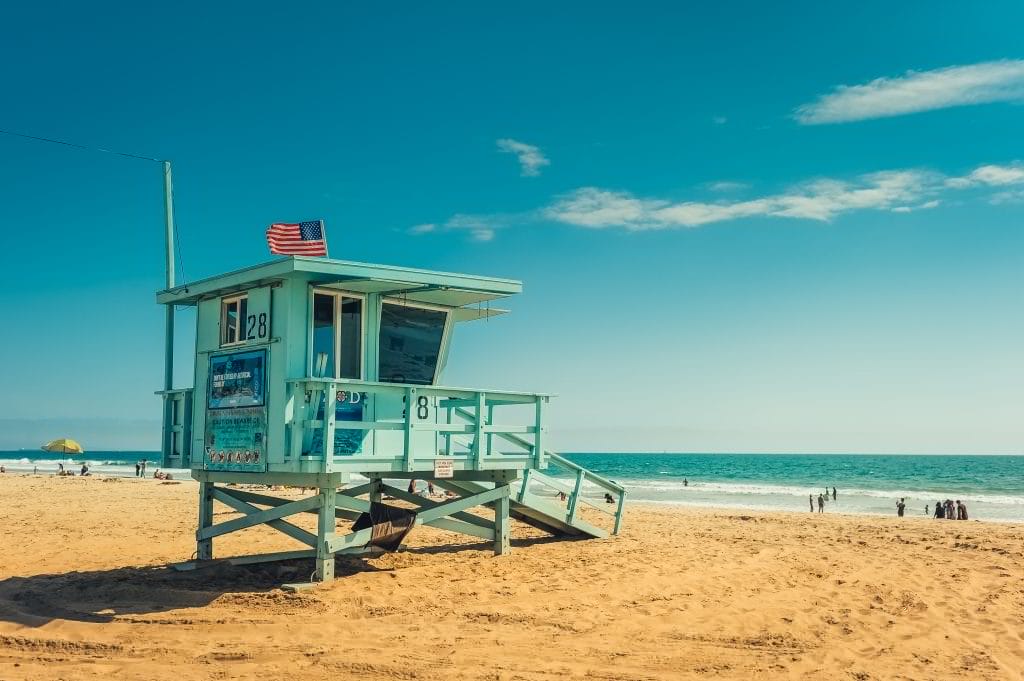 You might think this is impossible, but if you travel to the actual Venice Beach area on a quieter day and you're willing to walk for a while, you'll almost certainly be able to find a quieter spot without as many tourists dotted around. There's nothing quite like unpacking a picnic or a packed lunch on Venice Beach and watching the waves roll in or people-watching as others walk by. Just make sure to go on a day when the weather is clement or you may end up with soggy sandwiches!
12. Go shopping on Abbot Kinney Boulevard
If you've ever gone travelling in the UK and you've visited locations like York's Shambles, then you may well find something to love on Abbot Kinney Boulevard. Unlike a lot of major American city locations, Abbot Kinney is a stripped-down bohemian-style boulevard that promises smaller stores where you might find some serious bargains. Chain stores are much less frequent on the Boulevard, so if you're a fan of indie shops, you should definitely make a stop here.
13. Check out the Mosaic Tile House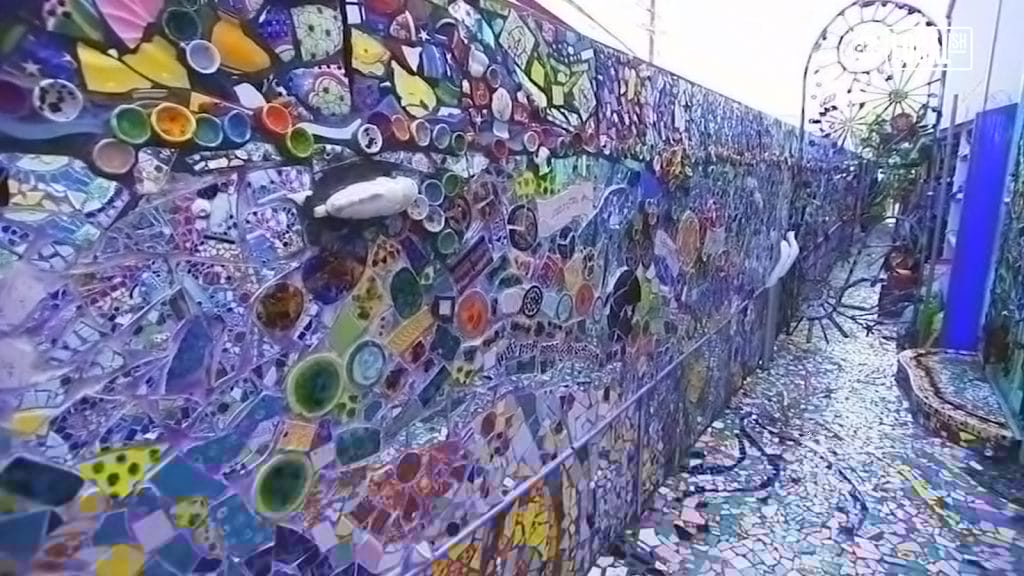 It doesn't get much more indie than the Mosaic Tile House. This location is so unconcerned with the whims of tourists that it literally only opens for a single day every week; you can only visit on Saturdays between 12pm and 3pm. Naturally, you should make sure to book a reservation before you go, but if you do visit, you'll find an absolutely stunning building covered in mosaic tiles of all colours and sizes. This is a gorgeous and extremely photogenic location for your trip.
14. Get some food at the Venice Whaler
One of Venice Beach's most iconic restaurants, the Venice Whaler has been serving customers since 1944 and it's not showing any signs of going away any time soon, either. If you're feeling peckish after your walk or your bike ride and you want somewhere to grab a bite to eat, you could do a lot worse than this restaurant. If you're not a fan of seafood, don't worry; you can also enjoy California-style grilled chicken here, as well as French toast, quesadillas, and much more.
15. Head to the Venice Farmers' Market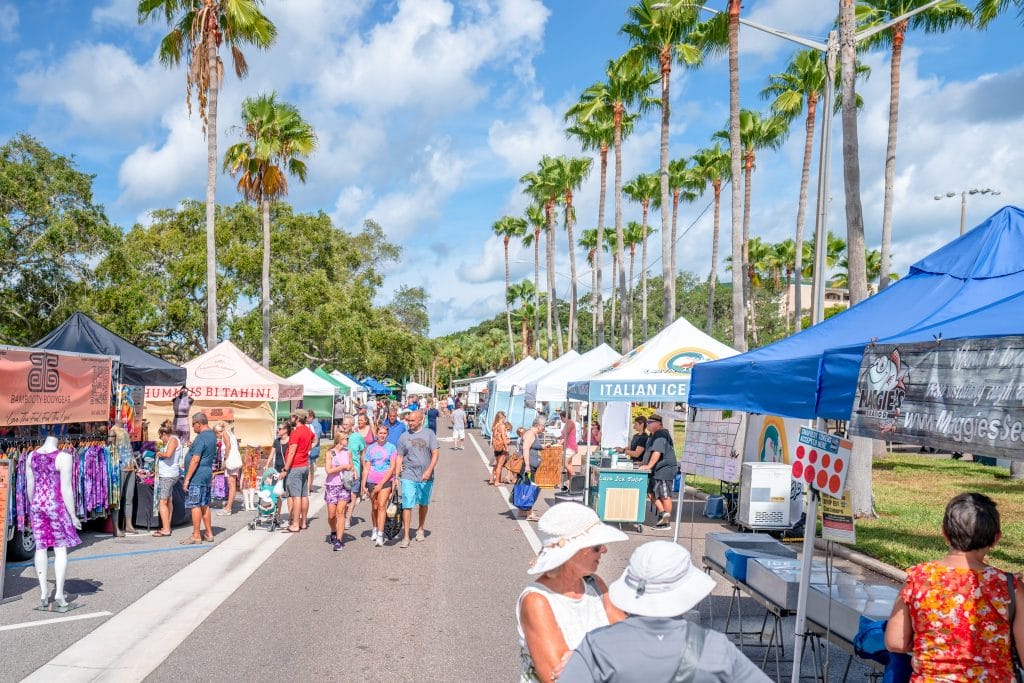 Is there anything more compelling than a quaint little farmers' market? If you want to see something truly local and homegrown, make sure to visit the Venice Farmers' Market, which is available every Saturday of the year. It features some truly scrumptious-looking homegrown produce, as well as live music, homemade goods, and plenty more. The USA has a (slightly unfair) reputation for pre-packaged and unhealthy food, and if you want to see the perfect antidote to that reputation, then the Venice Farmers' Market is a must-see.