China is a vast country, filled to the brim with stunning places and exciting experiences to be had. From some of the most industrial and commercial centres in the world, to some of the most rural and naturally beautiful sights, China truly has it all. If you are a traveller seeking out some of the most stunning visuals that China has to offer, we've rounded up 20 of the most amazing places to visit. You'll be amazed that a singular country has all of this to offer.
Jiuzhaigou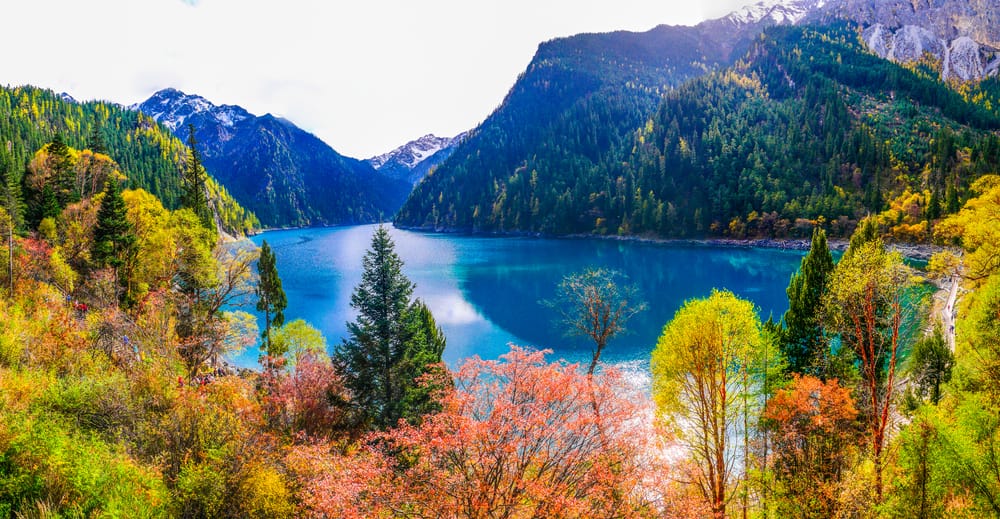 Jiuzhaigou Valley is one of the most mesmerising places on the planet, let alone in China. The turquoise waters are striking against the lush tree lined mountain valleys, and the clarity of the water is truly outstanding. Tours are available around the Jiuzhaigou Valley and we'd recommend taking one of these to truly experience the exquisite natural beauty that the area has to offer. However, even a solo visit to this network of valleys, which includes impressive waterfalls, is worth the journey to the National Park.
Zhangye Danxia Landform
The Zhangye Danxia Landform is also a must see, situated in another National Park in China. These striking, geological landforms are often referred to as the 'rainbow mountains' or 'the eye candy of Zhangye' due to their unique multi-coloured rock faces. The sedimentary rock was originally red in colour, and this can still be seen on a lot of the rock faces. However, weathering and movements in the sedimentary environment has revealed the coloured rock over thousands of years. It is sight not to be missed
Guanyin Statue of Nanshan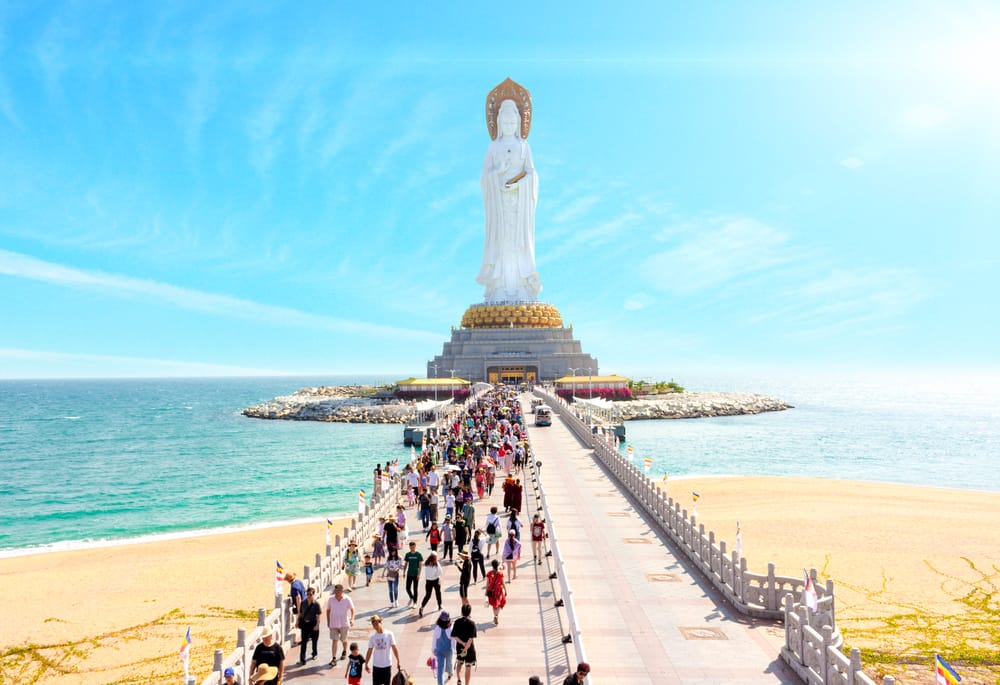 This beautiful attraction is located in the island province, Hainan, and is often visited as a place of worship and meditation by tourists and locals alike. It stands at an impressive, 108 metres, and can often be seen replicated in Chinese and Buddhist art
Dongchuan Red Land
Another impressive geological site in China is the Dongchuan Red Land. Similarly to the 'rainbow mountains' the colours appearing in the natural landscape here are astonishing, and rarely seen elsewhere in the world. For photographers wanting to capture the most intense colours in the plains, the best time to visit in the year is May and June.
Saint Sophia Cathedral
For an unusual mix of cultures while visiting China, take a stop to see the Saint Sophia Cathedral. The Cathedral used to be a Russian Orthodox Church, located in Harbin, and was the largest church of it's kind in the Far East. It takes up a huge 721 square metres, and is now used as an art gallery which is popular with tourists.
Yuanyang Rice Terraces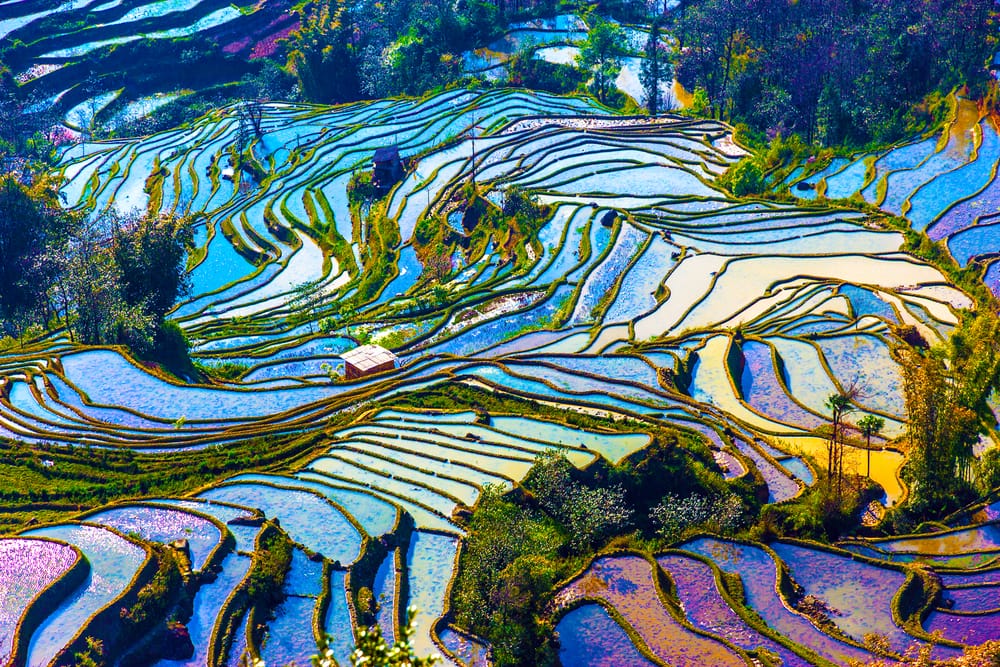 Another opportunity to get a great snap of natural beauty is the Yuanyang Rice Terraces. These layers of terraces change appearance depending on the time of day and the time of year, so it's essential to plan your trip carefully. Sunrise and sunset are said to show the terraces at their most beautiful and if you embark on trek through this area, you might even spot some water buffalo!
Echoing Sand Mountain and Crescent Lake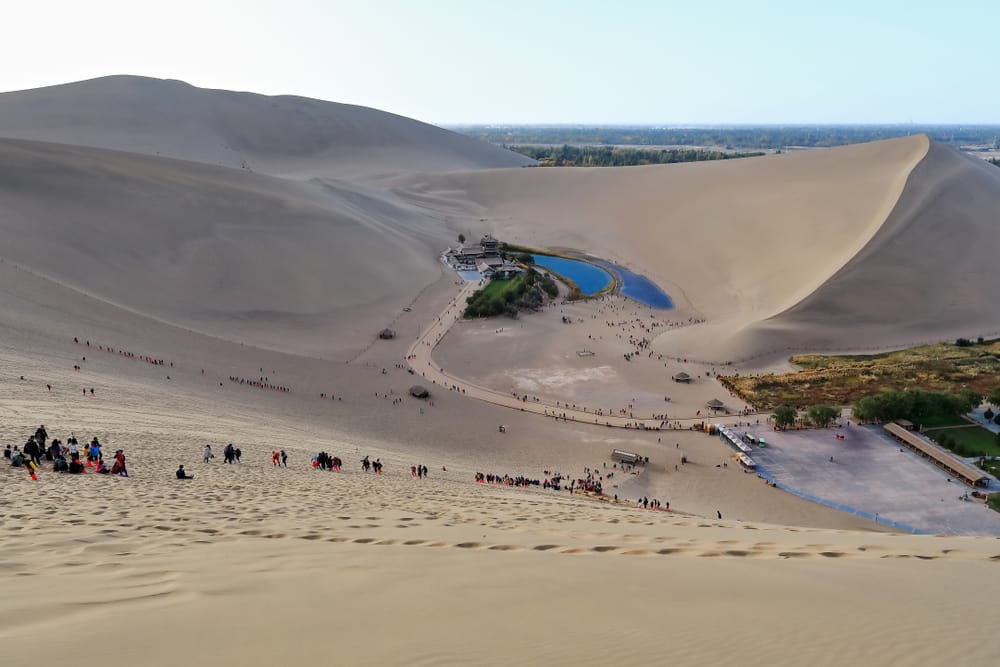 This part of the Chinese landscape really highlights the range of environment this magnificent country places host to. This area would not be out of place in the middle eastern desert. This sand mountain, beautifully situated next to the crescent lake is an exciting attraction for all types of tourists and travellers. There's even the opportunity to take part in sand dune activities for those seeking something a little different.
Yungang Grottoes
These grottos are home to over 250 caves and an almost unimaginable 51,000 statues. It's a must-see for any traveller interested in Buddhist culture, and the cave art that is hugely important traditionally in this religion. You can spend hours getting lost in the Yungang Grottoes, located near to Datong.
Yalong Bay

If the beach is more your scene, Yalong Bay is the place to be. You'll be amazed at just how blue the water here is, as well as the pure white sandy beach that lines it. You can relax at this beautiful bay, or perhaps take a dip. The best part about this beach is it is often reported to be quiet, meaning you won't be overwhelmed with huge amounts of other tourists when visiting.
Leshan Giant Buddha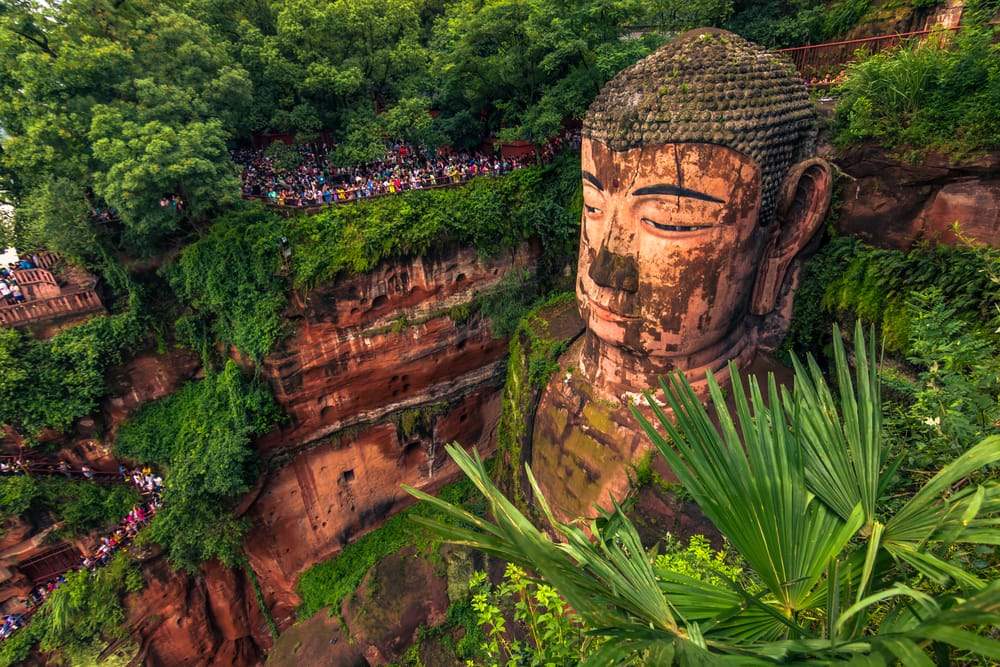 The Leshan Giant Buddha, or known to locals as Da Fo is a UNESCO World Heritage Site and one of the must see sights in China. It's huge height, standing 71 metres tall makes this formidable statue a sight to behold. You can view the statue from the river boat tour, making this experience all the more memorable.
Thousand Islets Lake (Qiandao Lake)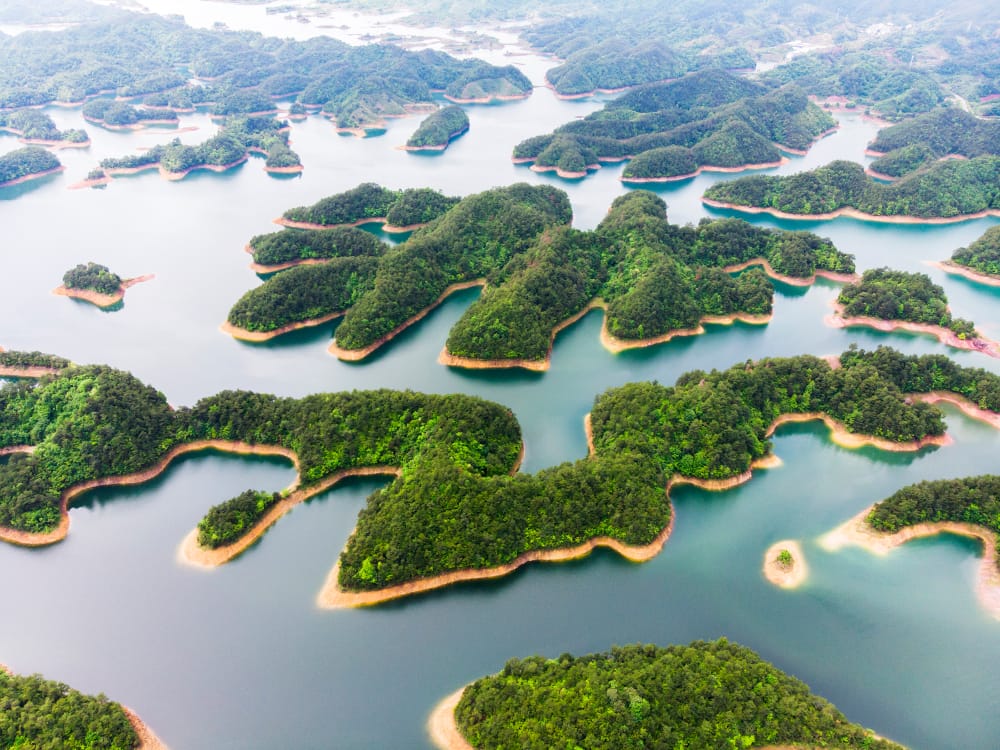 Much more than just a lake, this huge area of natural beauty is abundant with lively forests, with a whole host of plants and animals calling it home. It offers an escape from Chinese city life, with many visitors attracted to it's fresh air and stunning views from the islets surrounding the lake.
Hongcun Ancient Village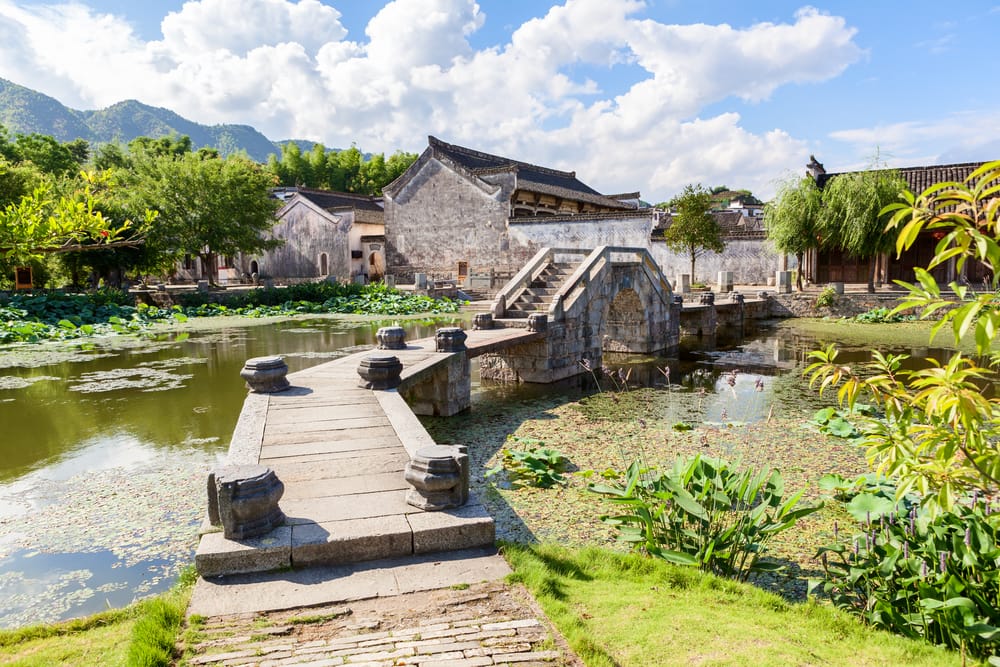 This ancient village was originally built to represent the shape of an ox, and gives an insight into traditional ancient China. It is also an UNESCO World Heritage Site, meaning it has been extremely well preserved. It's serene surrounding environment enhances the village's charm even further.
Qinghai Lake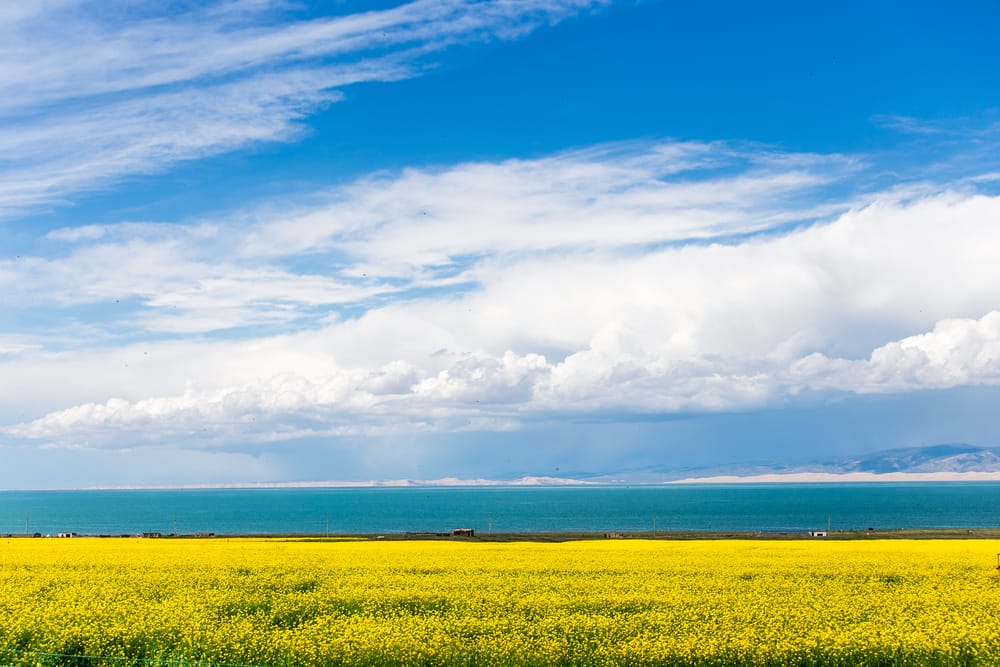 Qinghai Lake holds the title for the biggest lake in China and its monumental size is truly awe-inspiring. You can take walks around the lake, and take in all of the water's magnificent beauty. You can even get glimpses of both grasslands and snow-capped mountains when visiting this area, making it very worthwhile.
Yangshuo
This unusual resort, which resembles a huge zen garden, is the definition of Chinese relaxation and calm. Take a river boat trip to experience the natural beauty via the water, or take a stroll through the traditional streets of the ancient town.
The Yellow Mountains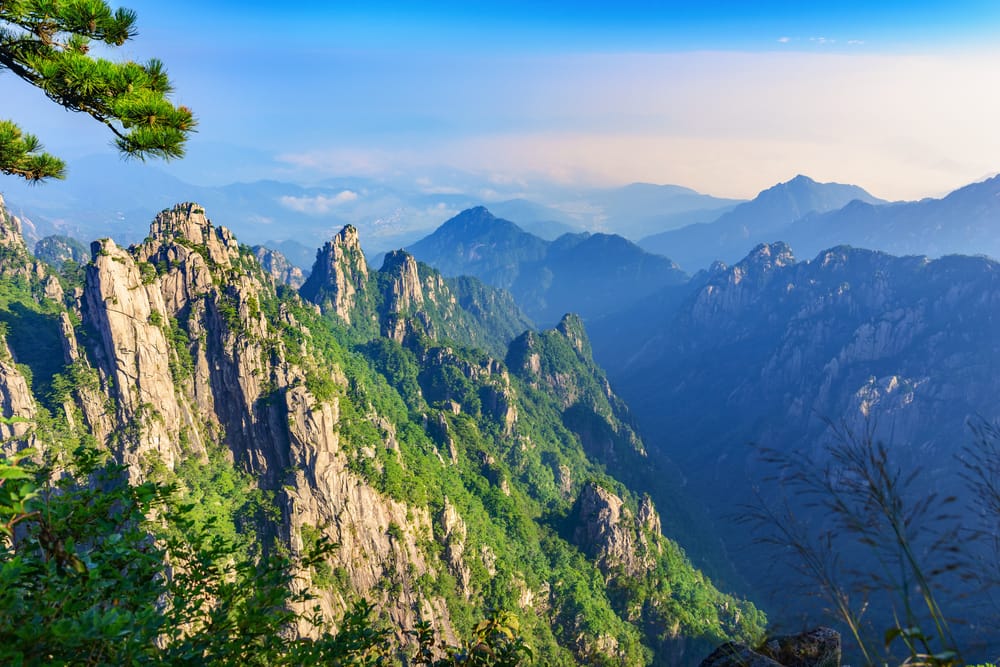 This mountain range is perhaps the most famous and recognisable mountain range in China. The Yellow Mountains can be divided into 7 different scenic areas, each offering a unique mountain setting, terrain or view. This includes a Hot Springs Scenic area that has never run dry.
Zhangjiajie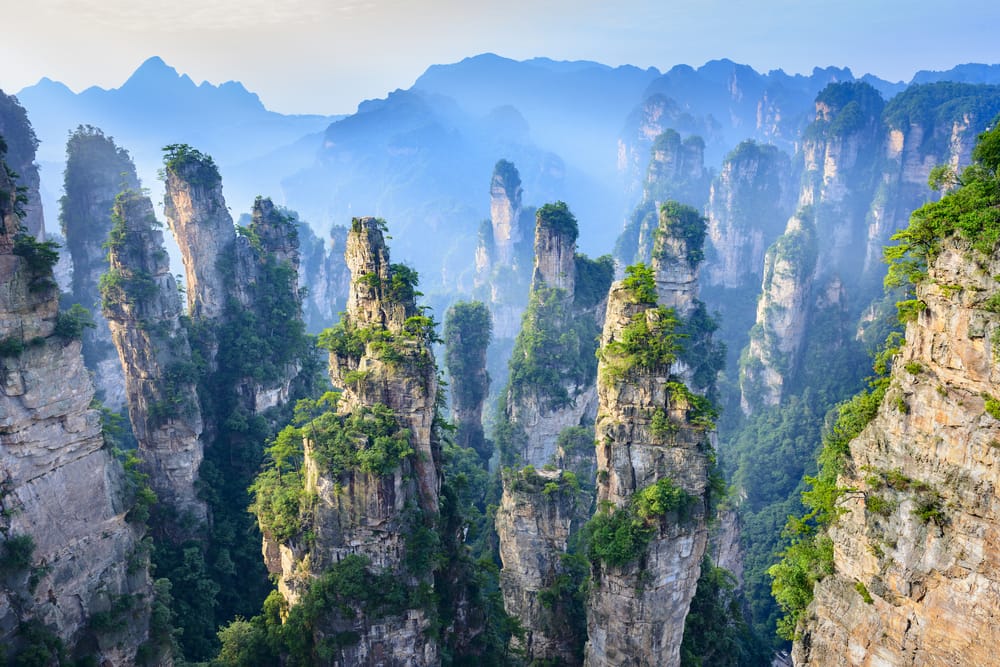 This area is home to the Wulingyuan scenic area, which is famed for its caves which are full of stalagmites and stalactites. It has a whole range of aspects of natural beauty, including forests, waterfalls and rivers. It's most impressive feature however are the huge towers of rock, likened to the Hallelujah Mountains in Avatar.
Hangzhou
For a more urban, but equally stunning place to visit in China, the city of Hangzhou offers a district of impressive glass buildings. While here, make sure to visit West Lake which is home to many historical sites.
Lijiang
Here in Lijiang you will find quaint cobbled streets and traditional Chinese architecture. It's also home to the Black Dragon Pool and offers views of the Jade Dragon Snow Mountain range.
Xi'an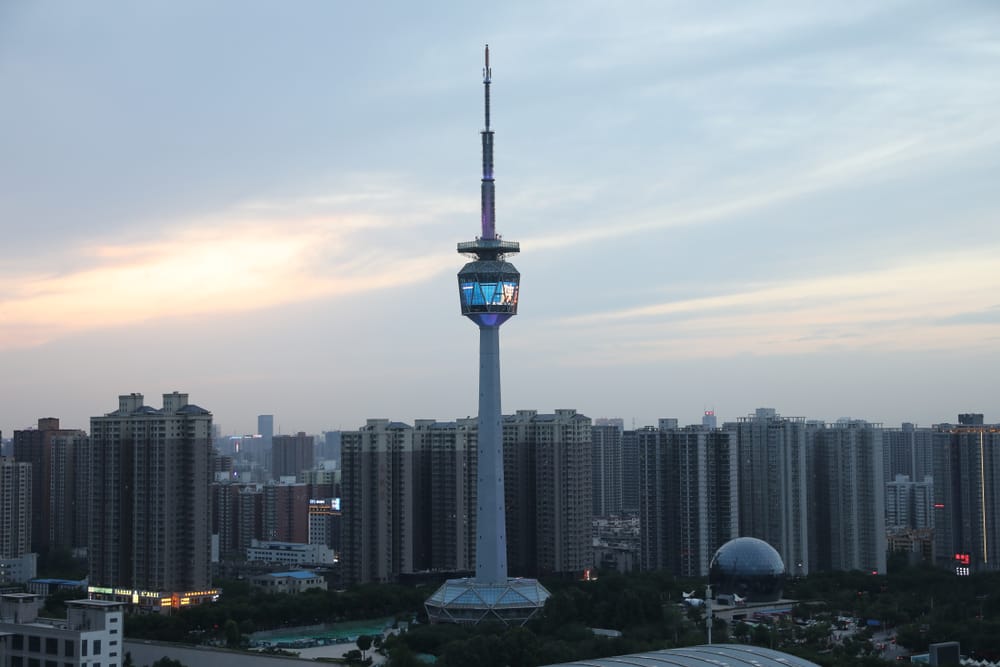 Despite being a large city, Xi'an offers an astonishing amount of architectural delights.If you travel just outside of this amazing city, you can also visit the famous TerraCotta Army figures and other archeological sites.
Guilin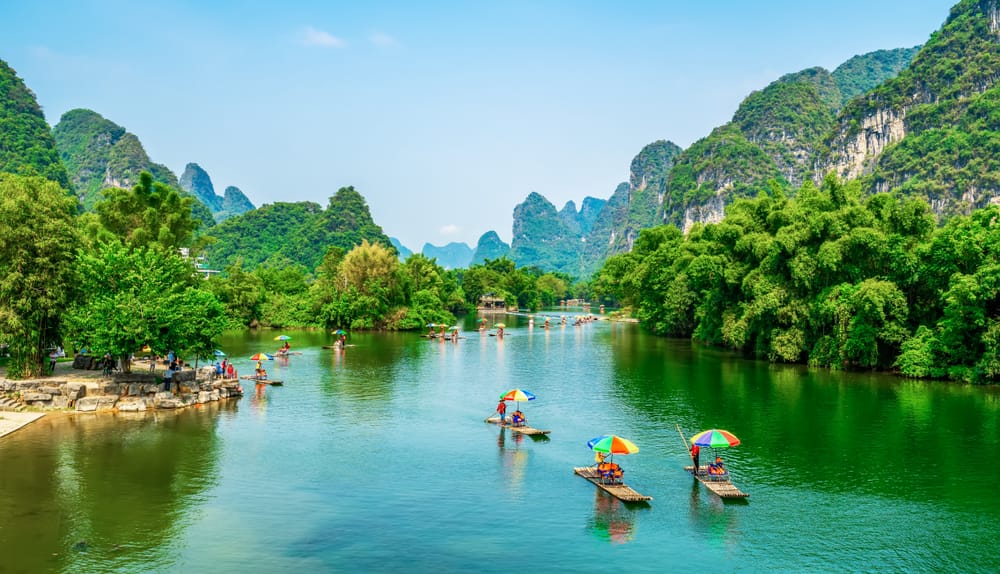 This sight of interest offers a new type of stone landscape. Guilin's famous limestone hills create some of the most dramatic natural landscapes in the world. You can view these formidable hills via boat trips along the river – truly other-worldly.
There's so much natural beauty in China, that this list is simply the tip of the iceberg (or mountain). Have fun exploring!