China has long been established as one of the food capitals of the world. It is home to some of the world's favourite dishes, even in distant countries, and so tasting this cuisine in the motherland is bound to be a memorable experience. Although, with such a huge range of foods in China, and such a high number of exciting cities to explore, narrowing down the best dishes to eat can be quite a challenge. So we've compiled a list of some of the must-eats while in China. This is a list we think you can definitely complete.
Ma Po Tofu
Warning: This dish is not for the faint of heart. This Chinese dish, hailing from Sichuan, serves tofu in a spicy, usually vibrant red sauce. It is traditionally served so spicy that it can numb a person's tongue, but over time, restaurants and westernizations have transformed this dish into their own version, often lessening spice and mixing up the vegetables. When tried in China, expect this dish to be hot, but exceptionally tasty.
Dumplings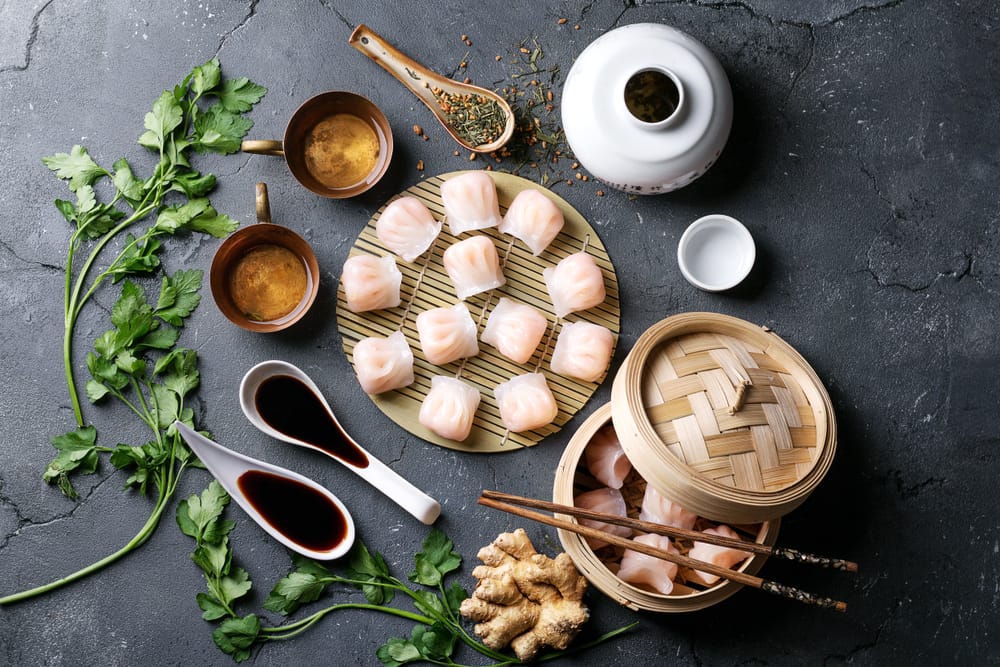 There are many different types of dumplings in China, all with unique qualities and USPs. We would advise you to try as many as possible, but in particular, do not miss out on the Shengian dumplings, which are a speciality in Shanghai. They are usually filled with pork, but you can also find some shrimp varieties. The great thing about these dumplings is that they are often eaten in the morning. This is certainly a breakfast to remember.
Yu Xiang Roi Si (Sichuan Shredded Chicken)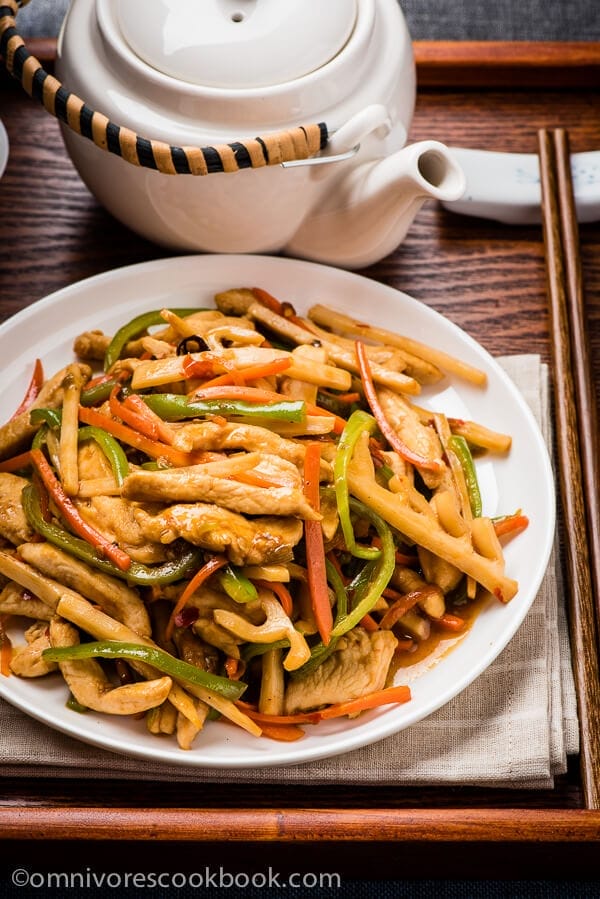 Another dish hailing from the Sichuan district and school of cooking is the Yu Xiang Roi Si, or commonly known as Sichuan shredded chicken. This is a stir-fry dish which is cooked quickly with a sweet and sour garlic sauce. It's extremely flavourful, and certainly one to tick off the list when eating in China. This is a dish that is reimagined and therefore, rediscovered with each restaurant or cook, and is even something you could make yourself at home after you fall in love with it in China.
Durian fruit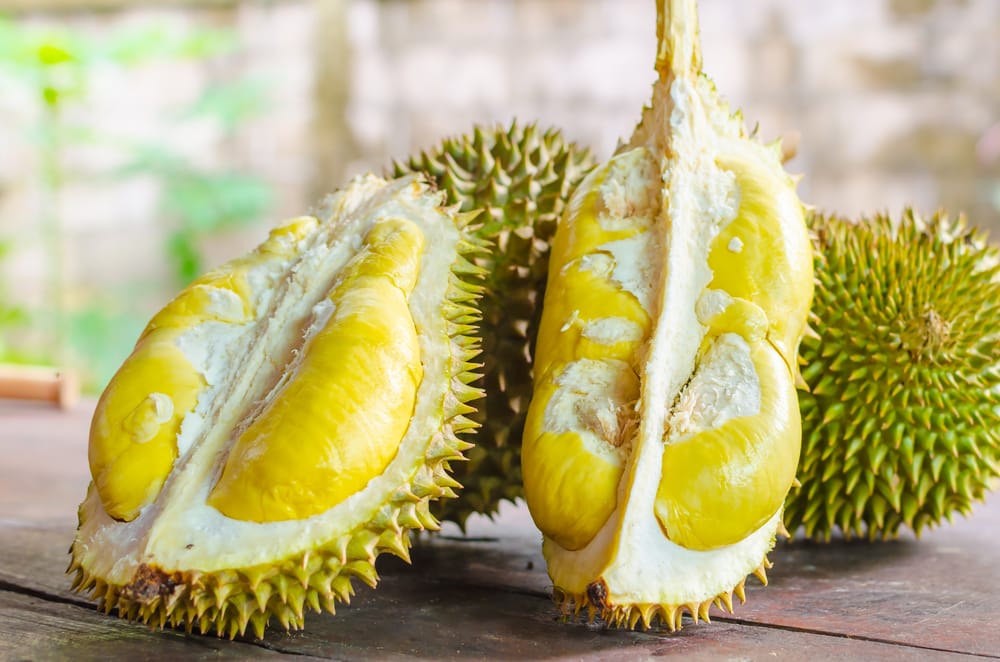 This infamous fruit is known for its unusual appearance and pungent smell. It's actually an incredible nutritious fruit, but it's spiky outer shell and stinky nature have often put consumers off. If you are wanting to try durian fruit while in China, be careful not to take it on public transport. Due to its smell it is actually banned!
Dan dan noodles
This dish is a Chinese powerhouse, with spice, salt and sweet flavours joining forces to create the noodle dish of dreams. It is often thought of as Chinese comfort food, and we can see why. Think of this like the Eastern version of mac and cheese. You won't be disappointed.
Cong you bing (Spring Onion Pancakes)
Sometimes referred to as scallion or spring onion pancakes, this savoury dish originated from Northern China and is considered somewhat of a staple food. It looks similar to an omelette, but should reveal many layers when cut open. This is a great option for a food lover who isn't too keen on spice. 
Baozi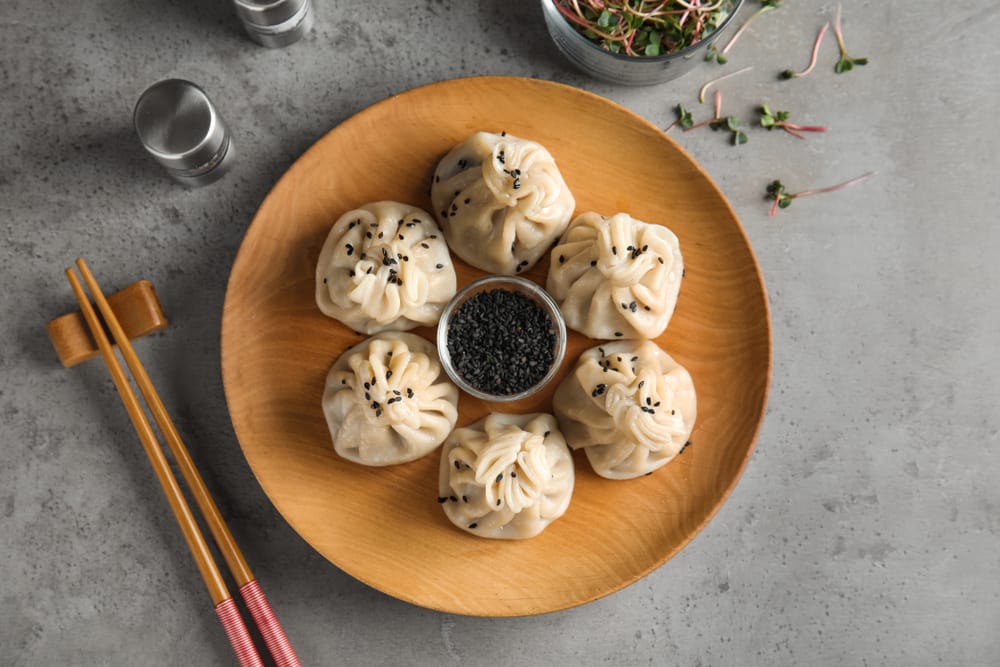 Westerners might recognise Baozi as Bao buns which has infiltrated the street food markets of the UK over the past 5 years. Traditionally, in China, rather than a folded bun we might see in western countries, it is presented as a complete, filled dumpling. There's a big variety of fillings available, so be adventurous!
Xiaolongbao (Soup Dumpling)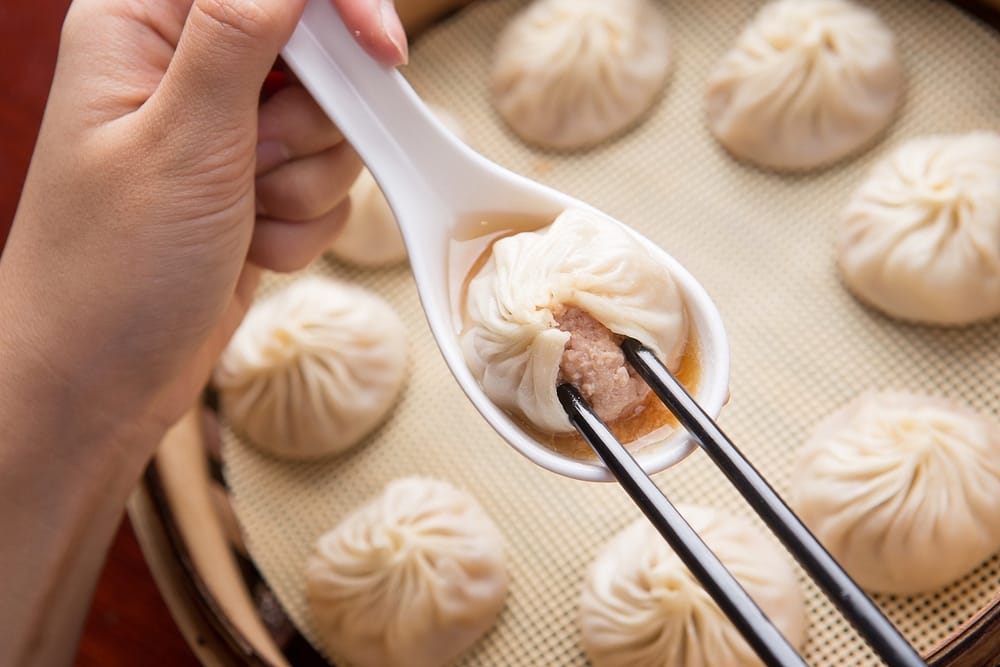 Xialongbao is another type of steamed bun, however, unlike baozi, xiaolongbao is filled with hot broth or soup. They originate from the Jiangsu province, so tasting them in this area is a true delight, but many restaurants around China execute this delicacy well. Eating this dumpling itself is an experience. In order to eat this dumpling, place it on your spoon, poke a hole to release the soup, and drink this first before devouring the dumpling itself.
Dim Sum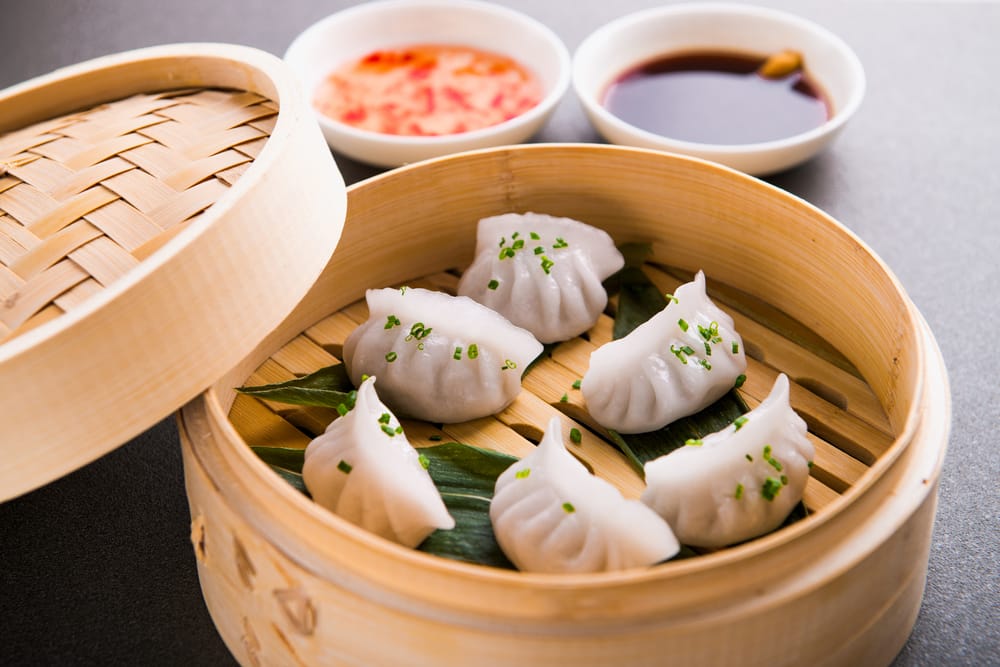 Dim Sum is a range of Cantonese dishes that include vegetables, dumplings, steamed buns and rolls. There are so many places in China to get great Dim Sum, so try as many as possible. It is traditionally thought of as a snack or light meal, and enjoyed with tea, similar to the notion of afternoon tea in Britain. It is served in bite-sized pieces, and offers the opportunity to try a whole host of different Chinese dishes and flavours in one meal. 
Peking duck (Beijing roast duck)
This dish hails from Beijing and it is practically ancient in its origin. It is characterised by its extremely crispy skin and in the best places, will be sliced by the chef or waiter. It can be served with very thin pancakes, accompanied by hoisin sauce and some garnish. This is another Chinese dish that has proved it's popularity in the Western food market, however, tasting this dish in China will blow all your take-away experiences out of the park. This is umami central and should not be missed for tasting in China. 
Rou Jia Mo (Shaanxi sandwich)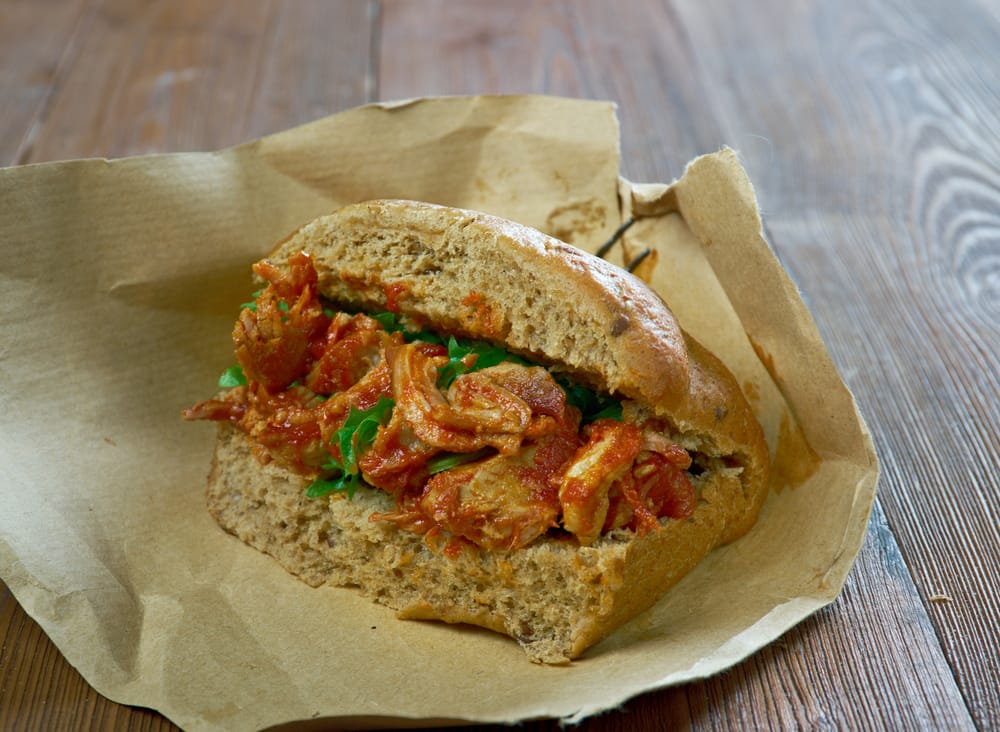 Pork belly, soy sauce and wheat bread. Need I say more? This sandwich, eaten like a more traditional western burger can also come in beef or lamb versions, and in addition there is usually the option to kick the spice up a notch by adding extra chillies and spices. Although it looks like an unusual clash of cultures, this dish is a delicacy in China and a food experience you will struggle to find elsewhere.
Kung pao chicken
This spicy chicken dish combines peanuts, cubes of chicken and lots of chilli oil and some traditional sichuan peppercorns to make one of the more recognisable Chinese dishes. It's westernised version is popular in the U.K. and elsewhere, however, when eating in China, be careful of the Sichuan peppercorns: these tend to be considerably spicier than their British counterparts.
Hopefully, this has offered some inspiration to foods to try while travelling in China. While this is no means an extensive list, be sure to not miss any on your culinary travels.