Georgia is home to big lively cities, charming towns, rolling mountains, hidden islands, and of course, the best peaches in the entire country. Not only can you instantly feel the southern hospitality the minute you arrive, but the lush landscape and adventure makes it an ideal state to visit at any time of the year. Since Georgia is located on the east coast, you can drive in any direction and discover all kinds of beauty along the way. Georgia's climate is described as subtropical with most of the state having mild to moderate winters with hot and humid summers.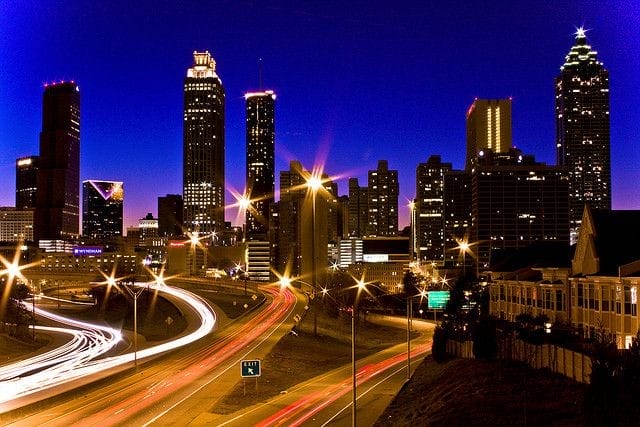 The capital of Georgia is a great city to visit if you're into venturing out of your comfort zone and love to explore unknown horizons. Atlanta is known for it's diversity, artistic heritage, nightlife, and of course, sports. Enjoy a relaxing day through the Atlanta Botanical Gardens to see some breathtaking flora and fauna. Located in Piedmont Park, there are several exhibits including an Alice in Wonderland theme that will leave you and your guests speechless. If you're traveling with children, make a quick stop at the Georgia Aquarium to see the thousands of species of marine animals including manta rays, dolphins, sharks, penguins, and beluga whales. Visitors even have an opportunity to take a swim with the manta rays and whale sharks in the world's largest aquarium habitat. Take a ride back in time when you visit the Atlanta History Center. In 1926, a group of founding members created the Atlanta Historical Society in an effort to preserve the city's rich history. After decades of researching and collecting, the historical society became the Atlanta History Center. If you're more into sports than history, you will want to catch a glimpse of the massive Mercedes Benz Stadium, home to several of Atlanta's sports teams and events. There are several options available to tour the massive stadium or even catch a football or soccer game! Before wrapping up your tour around the big city, make your way 15 minutes south of Atlanta to Stone Mountain State Park. The park is most known for having the largest exposed granite dome in the world. During your visit you are able to enjoy a variety of activities including camping, hiking, rock climbing, and different water sports along the lake.
Just three hours southeast of Atlanta is the charming town of Savannah. Every year, tourists and fellow Georgians travel to the coast to enjoy the summer breeze and soak up the fresh salty air. Take a walk through downtown Savannah at the waterfront and admire the history behind the architecture and cobblestone pavement you are walking on. Stop at one of the many restaurants along the river to enjoy a traditional Southern lunch complete with Shrimp & Grits and fried green tomatoes. You can never go wrong with a little soul food!
Now you're ready to rest and digest so what better way than to go on a sightseeing cruise on board the gorgeous riverboat named Georgia Queen.  There are several cruise options available including signtseeing, brunch, gospel, and moonlight cruises but the most popular is the riverboat dinner cruise. Catch the best view of the sunset while enjoying a nice glass of wine and delicious meal. Savannah is also known for its abundance of fish and seafood so it is not a surprise that there are several fishing charter companies that offer day trips out on the water. Your experience will vary based on the charter, but generally the captain will teach you some fishing basics and help you along the way as you patiently wait for that perfect bite. Be aware that not all fishing charters are child-friendly so do your research before booking to save yourself any stress or hassle. Lastly, make sure the boat company you hire is licensed and up to date on boat inspections before you sign any waivers and board the vessel.
At this point, you'll begin to realize that downtown Savannah has so much to offer that no matter what street you walk down, you'll see so much history and architecture. Around every corner there is another historic statue of a war hero, another park surrounded by willow trees with a beautiful fountain in the middle or another breathtaking church or cathedral to walk through and admire. If your time is limited in Savannah it is recommended to take a tour of the historic district by a hop-on hop-off trolley. The trolley takes you through town with the option of hopping off the bus to explore further on your own. You won't be waiting more than 15 minutes for the next bus, as the busses run continuously throughout the day. If you're a movie buff then drive a short distance from downtown to Wormsloe Historic Site. This former plantation is the site of several movies that were shot on the property. It is famous for having endless trails branching through every neck of the woods. There are several photo opportunities throughout the park including a long, straight road perfectly saturated with live oak trees as far as the eye can see.
There are also several ruins and a marsh to discover around the property that are worth exploring.  Other places that are worth stopping at while in Savannah are Forsyth Park, the City Market, Cathedral of St. John the Baptist, Old Fort Jackson Historic Site, and countless more.
Located about 20 minutes outside of Savannah lies a popular vacation spot called Tybee Island. The beaches are clean, warm, and boast gentle waves making it the perfect destination for a weekend getaway. Celebrities including Sandra Bullock even own multi-million dollar homes near Tybee Beach. Seafood is even more abundant on Tybee Island than in Savannah so there are plenty of delicious restaurants to choose from. The Crab Shack and Bubba Gumbo's are both known for their best selling steamed seafood pots filled with shrimp, crab legs, corn on the cob, potatoes, and andouille sausage. Other daytime activities that you're able to enjoy on Tybee Island are kayaking, fishing, bird watching, renting a golf cart, and of course enjoying the summer sun and calm beaches.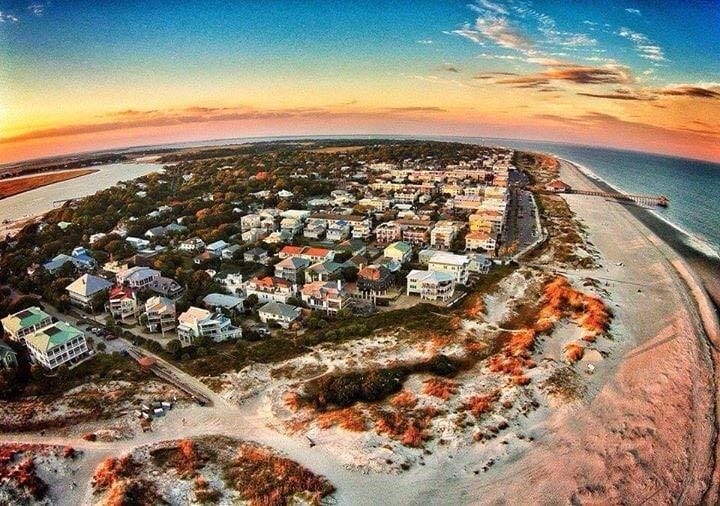 Other places that are worth stopping at while in Savannah are Forsyth Park, the City Market, Cathedral of St. John the Baptist, Old Fort Jackson Historic Site, and countless more. No matter what time of year you decide to visit Georgia, there are endless roads of exploration you are sure to be blown away by its rich history, beautiful landscape and southern charm.