Everybody wants to make the most of their holiday. After all, it's usually just a matter of days or weeks. Time flies by, and you want to ensure that you pack in as much as possible. But often you are flown and bused into your hotel, and with the exception of a day trip or two, that is it. And that can be how some travel companies like it. They don't have any interest in you doing your own thing. They prefer you to do the activities they have on offer. These are often linked to one or two tried and tested destinations. The experience can be busy, overcrowded and often disappointing.
What if you could break the mold? What if you organised your own holiday? By doing so, you could be more adventurous and get more out of your next break. Here are a few suggestions to help you achieve this.
Unusual Destinations
You don't have to go the obvious places. Sometimes smaller countries and cities have just as much charm as their bigger and better-known neighbours. That means they will have fewer tourists visiting. They can be just as easy to get to. There are many charming European cities and countries that are just as alluring as some of their bigger and better-known neighbours. Seek out lesser known places and you will be rewarded with a unique experience. Don't just limit yourself to places that the travel companies recommend and try and sell. Places that are overlooked by the big players can still offer you a great holiday. They can be cheaper and of course, they will be less busy. You may well find yourself having a more authentic adventure.
Make more of stopovers
Airlines prefer to keep you moving! It is easier for them. But for a small supplement, it is often possible to break your journey and stop off. If you are flying long haul, especially with children, this can be a very attractive option. Rather than stay in the airport for a few hours, why not book a night or two in the region and explore some of the country while you are there? Singapore for example is a common stop-off destination. A taxi ride can whisk you into the city, and you could have a couple of fabulous days before commencing your journey.
With today's online guides, it has never been easier to look up unusual places to stay, shop, eat and visit. Why not discover some of the local countryside or hike the region? Once you know where your are going, it is easy to pack for your destination. Ridgemont Outfitters can offer you a vast range of versatile outdoor gear for your trip. You'll be prepared for every eventuality. Packing well for a stopover is an art in itself. So, for example, make sure that your footwear is comfortable and practical for your needs. You could leave your big bags at the airport left luggage area and simply take a light case or backpack with you. You'll simply reclaim your luggage on your return before flying on.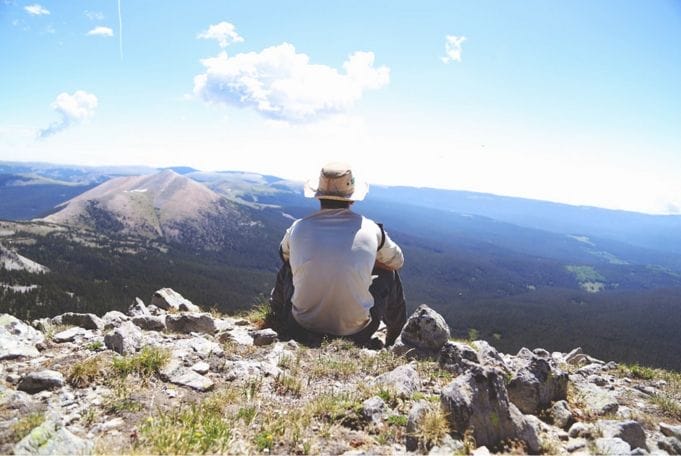 Accommodation
Staying in a hotel can be a great experience. Then again it can be a rather bland one, devoid of any real sense of place. Getting your accommodation right is the key to a successful holiday. Why not look for small independent hotels? Recommendations are easy to find, and in fact, can be relied on far more than a big company's brochure. Do you have to stay in a hotel? Most cities offer boutique self-contained accommodation that will allow to stay right in the centre of town and live like a local. This can be an excellent way to experience some of the great cities of the world such as London or San Francisco. Hiring a villa, on the other hand, can also give you fabulous opportunities to experience a different side of a destination. Have you considered home swap for example? You could even have the use of someone's car.
Getting out and about
It can be easier to stay within the confines of a hotel or resort, and if that is what you want from your holiday that is no problem! But why not take the opportunity to get out and see and discover? The easiest way to explore is on foot or bicycle. Again look up recommended places to eat and visit. Small local museums can be fascinating places to explore. Local markets are often great places to while away a few hours. You can get a real feel for a place once you break away from the main tourist routes. Places will be less busy and often have more character.
Hiring a car is easy to do, and often an economical way to get around. If you are staying at a resort or an island, hiring a car or even a scooter can get you to hidden coves or empty beaches where you can have the place to yourself. It can make for a much more interesting day than simply hanging out by the pool.
Visit at festival time
Many cities, towns, villages and regions have festivals and weeks or special times of the year. To experience a place at its most vibrant, visit during these weeks or months. Significant festivals might involve parades or processions. These are often huge excuses for street parties and celebrations. You get a great sense of place during these times. It can be a good idea to make sure that your accommodation is booked in advance. But then you'll already know about finding somewhere off the beaten that will not be too expensive.
Considering the time of year, it can be a good idea to visit some well-known places, out of season. A city visit can be a great idea in the winter. Often places are cheaper out of season, and you can get some amazing deals if you look around. Somewhere like Venice or Rome for example, will be just as fascinating in the winter and a whole lot less busy.
If you do a little research and learn a few local phrases, you will be rewarded with a holiday experience that will be unique and memorable. A little planning can mean that you get the most out of your next holiday.