There is nowhere else in the world like Havana, Cuba. Most people imagine its ruined colonial houses, Cuban cigars, mojitos, salsa dancing and classic cars, but until you see Havana in the flesh you do not realise how greatly defined by its history the city is. Every nook and cranny is an artifact waiting to be discovered, and the happy and friendly unofficial "guides" of the city are happy to show you every single attraction. With access to all of the best classic cars, cigars and mojitos, you will be promised each of these, or all of these at once, by almost every Cuban you meet on the street. But for a short break in the city you cannot miss these top five things to do in Havana, Cuba:
Take a classic car ride
It may seem like one of the most cliché things to do in Havana, and perhaps it is, but taking a classic car ride is an experience you will never get anywhere else at this price and in this historic setting. Costing around $25 for an hour around the city, you can pick up rides through registered salesmen on the streets (they will approach you) or by heading to one of the classic car taxi ranks located close to the port. Cars are usually kept in fantastic condition and many locals make their living out of offering rides around the city. You can even finish your trip with a ride to the airport, although not all drivers are licensed to do this.
Tip: Some of the older cars will be more expensive, and can sometimes cost up to $50 for an hour depending on the year, make and model.
Havana Club Museum
Cuba wouldn't be Cuba without rum. And Havana Club is one of the city's most famous brands. Located close to the port, the Havana Club museum offers tours in various languages, all of which can be booked on the day or a few days in advance and cost $7. If you want a tour in a specific language and at a specific time then it's best to book in advance. The guides are very knowledgeable about the history of Havana Club, and the short half-an-hour tour finishes with a small tasting of the brand's seven year rum, after which you are swiftly led to the bar and gift shop.
Tip: Make sure you have a mojito in the museum bar at the end of your tour and enjoy some live Cuban music at the same time.
Have a mojito at Hotel Nacional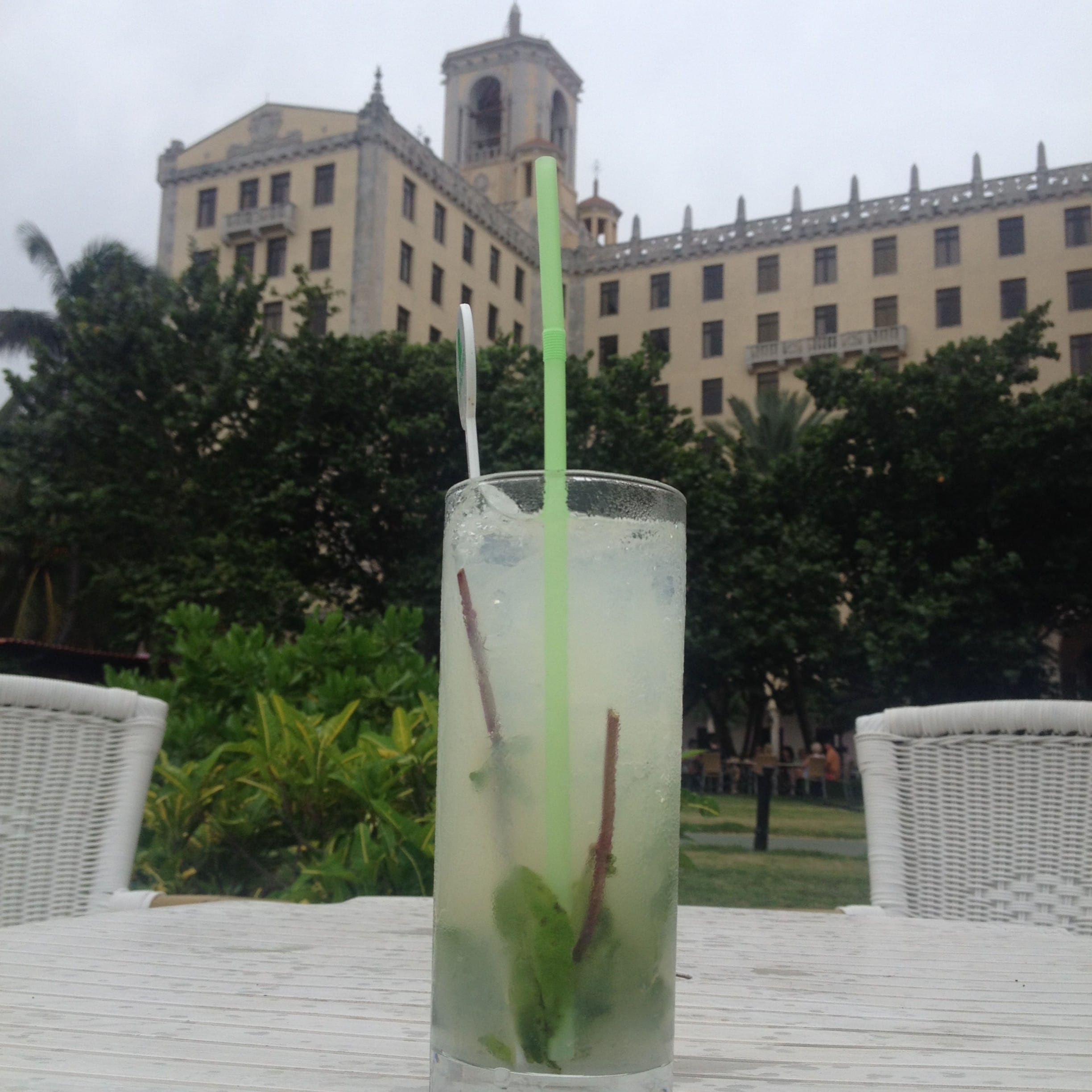 This historic hotel is famous for being the location of one of largest meetings of gangsters in the world, but today it is pulling in visitors for its ocean views and delicious mojitos. While you can pick up a mojito in the Old Town for around $2 and mojitos at Hotel Nacional will set you back $5, they are worth it. Unlike the popular recipe, Hotel Nacional uses more sugar and lime, and serves up a tastier and more fulfilling beverage, especially on a hot Caribbean afternoon.
Tip: Look out for the old Hilton hotel as you enter Hotel Nacional, which is now called Habana Libre, and was one of the hotels that Fidel Castro liberated and opened up to the poor of the city.
Take the ferry to Casablanca
A ride across the water in an old rusty ferry boat feels like a really authentic way to get some of the best views of the city, so why not. Identified by its large statue of Christ on the large hillside that can be seen clearly from the port and Havana Old Town, Casablanca is directly opposite Havana Old Town. The ferry costs around $2 per person and takes around 15 minutes. Boats run all night, but Casablanca is best visited just before sunset for the best views, and worth heading back to main Havana before it gets dark as there isn't much to do here in the evening.
Tip: As soon as you leave the boat follow the hill all the way around the town to the top (about a 20 minute walk) to reach the statue of Christ and Che Guevara's house.
The Museo de Chocolate
An unexpected treat is the hot and cold chocolate stall outside of the Museo de Chocolate, located close to one of the better eateries (Jardin Del Oriente – which offers a Cuban sandwich for around $2) in Havana Old Town. The tiny green stall can often go unnoticed as you explore the streets but make sure you stop to try this delicious drink. Costing just $1 for a cup of chocolate (hot or cold) the drink makes for a great dessert for when you are walking around the city.
Tip: Just before the stall there is a churro stand, buy some churros for less than a $1 at the same time and dip them in your chocolate for the ultimate dessert!
General tips for visiting Cuba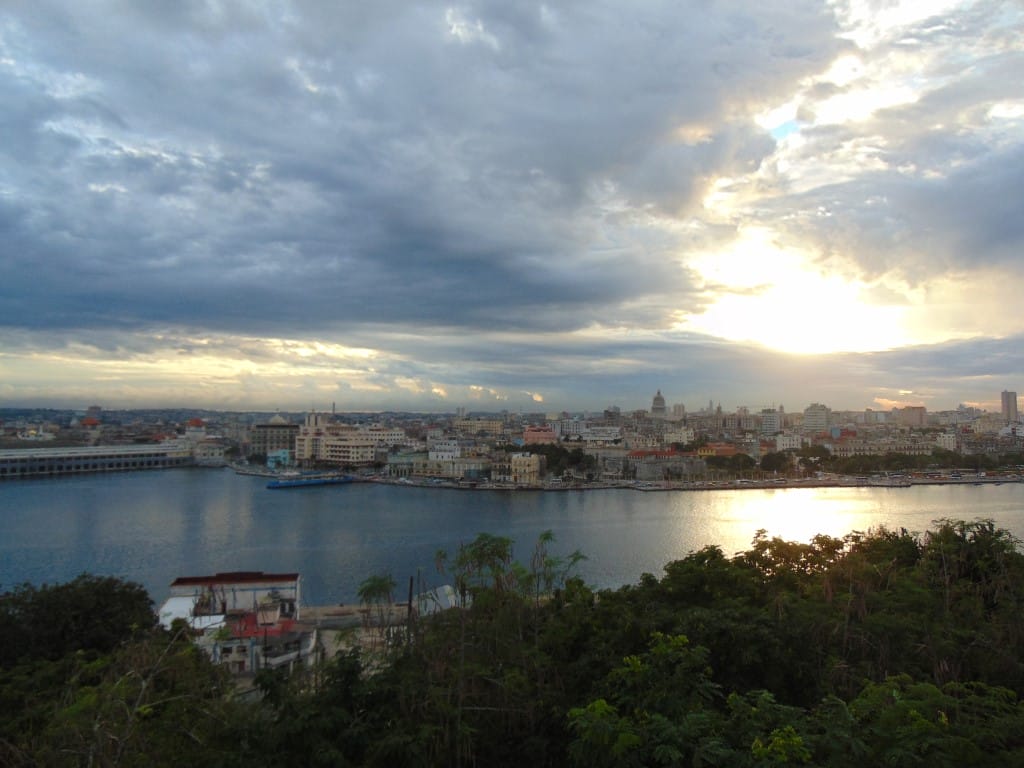 Be aware that when you leave for Cuba you will have to pay an $18 tax to enter the country, which is usually charged when you are boarding the flight. Be sure to take dollars, as you can change this for Cuban Pesos everywhere (CUC) and some other currencies cannot be exchanged in the county, although be aware that they  take 20% commission on your exchange. There are cash machines in Havana Old Town (Havana Vieja), which seem to charge much less than this rate – so you could also chance it and wait until you get into the old town.