For many people, a holiday to the UK is something they would love to do in their lifetime. The UK has so much to see and do within such a short space, that it is the ideal holiday destination for lots of people. Perhaps one of the nicest things about the UK is that there are so many choices, so whatever type of holiday you enjoy there will be something to suit you.
Camping Holidays
If you like to be at one with nature then a camping holiday could be a great choice for you. Whether you want to hire a mobile home or keep it basic with a tent, there are lots of possibilities. If you look up UK camping holidays online then you will see there is an abundance of holiday choices. You can either go for a camp site or go it alone – the choice is yours! With a campsite you get to make use of their facilities and they often have evening entertainment on which can be fun.
Family Holiday Resorts
If you are looking for a family holiday in the UK then a holiday resort could be the perfect solution. These usually have everything you could need for your holiday in one park, so you get to do everything within close proximity of each other. There are also usually different accommodation choices which means there is something for everyone. These resorts are often very good at putting on family entertainment so you can feel confident that everyone will have a good time. When you add on the fact there are swimming pools, water parks and kids clubs in a lot of these places it is easy to see why they are so popular.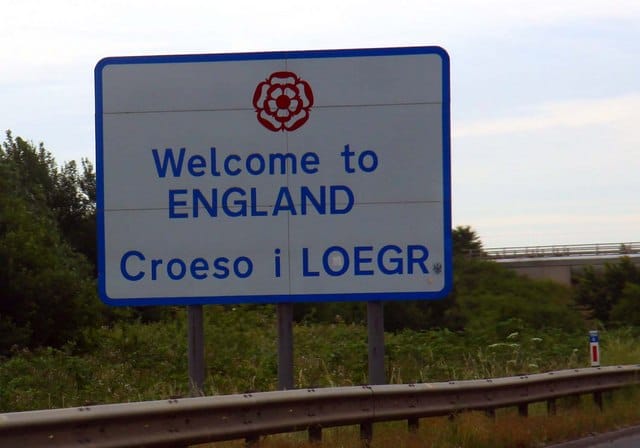 With thanks to Geograph UK
The Seaside
From Blackpool to Brighton the UK has some fantastic seaside destinations for you to visit. These are great because they can be visited as both a family and a group of friends. These all have family holiday entertainment as well as restaurants and bars for older visitors. Of course you also have the added bonus of some sea and sand to enjoy while you are there too! Summers in the UK can get nice and hot, so the seaside is the ideal place to visit. A lot of the time there will be shows and plays on at seaside resorts which can make a really fun family day out.
City Breaks
Cities up and down the UK vary massively, which makes each of them a good place to visit in their own merit. London is packed full of tourist things to see and do which makes it the ideal place to visit if you want a busy holiday. Manchester is great for seeing lots of history and culture and places like Liverpool are great for shopping and socialising.
The Countryside
If seaside's and cities aren't your thing then don't worry because the UK offers so much more. There are miles and miles of countryside for you to visit. With rivers, lakes, farm house cottages, hikes and much more there really is something for everyone.
Arranging A Trip to the UK

With so much to see and do within the UK, it really is no surprise that so many people want to take a trip there. So, if you decide you want to visit this part of the world, what should you be doing?
Where To Visit
First of all you need to decide where you would like to visit. The internet is packed full of UK travel guides, websites and blogs. This makes it easy for you to read up on different destinations and decide where you would like to visit. It is important to remember that the UK is actually quite small. This makes it easy for you to visit a number of different towns and cities while you are here. Just make sure you study the map properly and book your trip in the most logical way possible.
When To Book
Things like hotels and flights tend to go up in price if they are not booked well in advance. As soon as you know you would like to travel to the UK you should start to look up details and comparing prices. Remember there are different holiday operators and flight companies out there so it is worth getting quotes from different places and comparing prices and services. The same goes for accommodation. Ideally you want to be booking flights and hotels at least a few months beforehand, so that the price hasn't started to increase. If this isn't possible then it can sometimes be beneficial to leave things until the last minute, but this is obviously risky.
Holiday Insurance
Without a doubt you also want to look into travel insurance and making sure you are insured for the time you are travelling. As you might expect there are different companies that offer travel insurance. It is essential that you look up quotes from different companies and compare these. Remember that it isn't always about the cheapest quote. Instead, you should check which quotes give you the most comprehensive cover.
What you also need to make sure is that you apply for the right type of travel insurance for you. For example, if you already have an illness then you should be looking up travel insurance for people with medical conditions. This might cost you slightly more money but if you don't do this then you could end up finding that you are not covered, should you end up making a claim.
Enjoy Yourself
A trip to the UK is fun and exciting. Just make sure that you plan your trip in advance so that you can make the most of your time there. Wherever you visit you can look up things to see and do to plan your time properly. The UK is full of things to do, events, plays, festivals, museums and much, much more. This helps to ensure that whatever type of holiday you are looking for there will be something to suit.