If you're looking for a way to relax and unwind while still seeing the best that Turkey has to offer, you could do a lot worse than hot air ballooning. As you'd imagine, this involves jumping into a hot air balloon and soaring over the skies of this majestic country, seeing everything from a bird's-eye view. It's not necessarily the kind of activity many people would imagine doing while they're on holiday, but it can provide an unforgettable experience if you know where to look.
With that in mind, then, where are the best places to go hot air ballooning in Turkey? What are the best hot air ballooning activities that Turkey has to offer? We're here to help you with just that. Here are the best ways to enjoy this exciting activity while you're holidaying in Turkey, as well as some tips and tricks for enjoying your time in the balloon to its fullest!
Where is the best place for hot air ballooning in Turkey?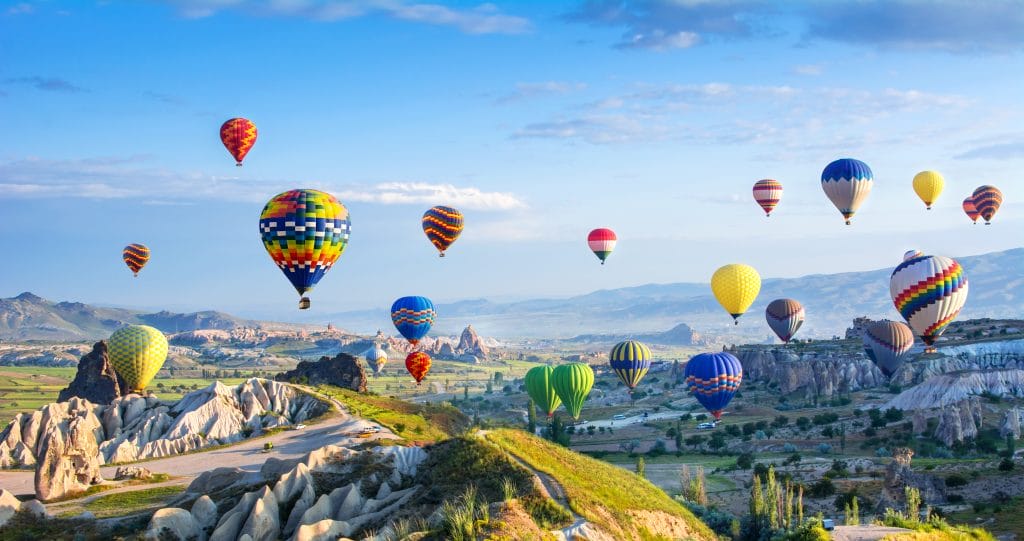 The best place to go hot air ballooning in Turkey is the Cappadocia region. This is where you'll find the majority of Turkish hot air balloon tours and experiences, so if you're looking to see Turkey from the thrilling perch of a balloon basket, it's Cappadocia you'll want to head to. This is because Cappadocia is a hugely picturesque location in Turkey, and it also provides the best views you can find in the country when it comes to heading up in a hot air balloon. If you want to enjoy a hot air balloon tour in Turkey, you won't find anywhere better than Cappadocia.
How to prepare for a hot air balloon trip in Cappadocia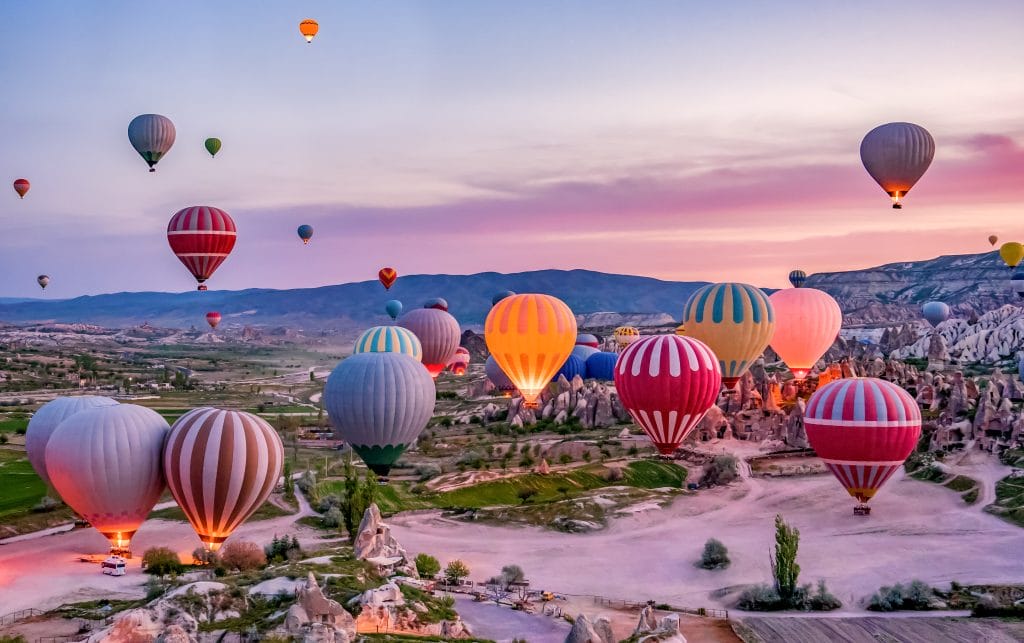 According to travel blog PlanetWare, hot air balloon operators will usually pick you up from your hotel, so you shouldn't need to implement any particular travel plans to get to your tour. You should, however, make sure that you're up as early as possible; the best time to go hot air ballooning in Cappadocia (as well as the time when most operators are most active) is early morning, so you'll need to be an early bird for this activity.
Of course, there will be other passengers on your flight, so you should make sure that you're respectful and accommodating of others, both while in the air and on the ground. Many companies will provide food for you before you go, but some won't, so make sure you know whether or not you're getting breakfast and prepare food as necessary.
How high does the balloon go, and what will you see?
As you can probably imagine, Cappadocia is an absolutely beautiful natural region of rocky outcroppings and somewhat strange spire-like formations. There isn't much in the way of wildlife here, which is why balloon operators feel safe flying their balloons over the valleys and peaks of the region.
The balloon will often ascend to heights of up to 3,000 feet, so make sure you've got your camera ready. Don't drop it over the side of the balloon, though! As you descend, you'll get incredible close-up views of the valleys and the natural landscapes of Cappadocia. It really is an unforgettable experience.
Depending on which balloon company you go with, you may well see views of Ortahisar, which is a village situated close to the valleys of Cappadocia, as well as Uchisar, another Turkish village with an incredible rock fortress at its peak. Hot air ballooning in Cappadocia really does give you fairytale views of the most beautiful landscapes and sights Turkey has to offer.
What you'll actually see during your balloon trip also depends on the wind direction at the time. Operators will naturally alter their course depending on where the wind is blowing; after all, the last thing a balloon operator wants is to fly in a way that endangers customers and themselves. Don't be disappointed if your balloon operator chooses to go in a direction that you weren't expecting; trust them and you'll do just fine.
What should you wear and how else should you prepare for your balloon trip?
In terms of clothing, you should make sure to wear something practical. While actually flying in the balloon itself isn't a physically demanding activity, you will need to climb in and out of it, and you won't want to be wearing flimsy clothing for that. Trainers or boots are ideal footwear for this activity, and you may also want to wrap up warm. Even if you travel at the apex of summer and you're expecting warm weather, you might be surprised by just how cold it can get in that balloon.
When it comes to other preparations, you won't need to worry about bringing a snack, because many balloon tour operators will prepare refreshments for you after you've landed. Make sure to bring a camera or have your smartphone handy so that you can be ready to take photos of the incredible views you'll see.
Unfortunately, you won't be able to bring young children with you on the flight. Children under six are usually prohibited from flying in the balloon for obvious reasons; they present a safety risk, and besides, they probably won't be able to see the views of the valleys! If your particular travel company offers to take a child under six years old, then you may wish to consider rebooking or changing your booking, because that company may not be trustworthy.