It's one of the most beautiful parts of the world. And one of the most exclusive. The Alps are home to some of the most iconic and fabulously wealthy countries in the world. Spanning Switzerland, France, Austria, and Northern Italy, the Alpine region is a cultural crossroads. If you're going to the Alps this season, make sure you do it in style.
There are so many exciting experiences to take part in while visiting the Alps. Whether you are looking to hit the slopes, sip on some cocoa in a fancy chalet, or wander around the surrounding villages, you'll be sure to find something to accommodate your preference. 
While visiting the Alps, consider trying some of the following activities to make the most of your time.
Visit Geneva
First stop, Geneva. On the banks of Lac Leman, this city hosts some of the world's finest fashion and jewelry dealers. If you take a walk down what we might call the high street there you'll have quite an experience. All the shops have armed guards standing in the doors watching your every move. If you ever walk down there, past jewelry shop after jewelry shop, you'll begin to understand why. The rocks in the window are truly enormous. If you're feeling brave go and have a closer look. Most of them are so exclusive they don't have price tags. It wouldn't be unusual, however, to see one for sale for 800,000 euros. And when some of them take over one thousand hours to make, all by hand, you can start to understand why.
It's this sort of exclusivity that draws people to Geneva. Nobody in the world can compete with the sheer audacity of the jewelry there. It's something quite remarkable and worth checking out, even if it is a touch out of your price range.
Stay In A Luxury Chalet
If you're planning on going skiing this season, whilst the snow is still on the ground, nothing compares to staying in your very own chalet. If you haven't experienced it before, it is something you should try. Nothing quite compares to that smell of pine when you first walk in. It's one of the most comforting things in the world.
There are now very highly rated chalets, with all the luxurious comforts you can imagine. The most exclusive places typically offer more than three floors, including a basement. They have balconies that boast the finest views over the Alps. They're furnished throughout with some of the finest local wood and stone. And they're a perfect base for long days out in the snow. Some will even throw in a hot tub for that ultimate feeling of rejuvenation.
Visit the Alpine Lakes 
Not only are the Alps famous for their impressive mountain ranges and high-rise peaks, but they have also helped to form some of the most beautiful lakes in the world. There are various different immaculate lakes and charming lakeside villages to explore in various countries spanning the Alps. 
Some of the most popular and breathtaking lakes. Alpine lakes in the region include Lake Como in Italy, Lake Bled in Slovenia, and Lake Garda in Italy. While taking in the sights and scenery, visitors have the opportunity to spend their time relaxing and immersive themselves in the culture, in addition to watersports as well. Many of the Alpine lakes in the region have watersports activities available such as kayaking and stand-up battle boarding. 
Take part in Extreme Sports 
The Alps are an ideal place for adrenaline junkies and adventure lovers to explore and attract over 100 million visitors each year. Whether you are looking to hit the slopes, venture out on foot, or experience the beauty of the Alps from a birdseye view, there is an adventure here awaiting you. Keep in mind, that depending on what time of year you visit, your options may vary. 
While visiting the Alps in the wintertime, typically December-April, skiing, and snowboarding are the most popular activities by far. However, skiing isn't the only popular outdoor activity that the region of the Alps has to offer visitors. While visiting in the warmer months, typically May-November, activities such as trekking, hiking, climbing, and paragliding are very popular and allow you to experience the Alps in style, while experiencing an adventure of a lifetime as well. 
Go On a Ski Tour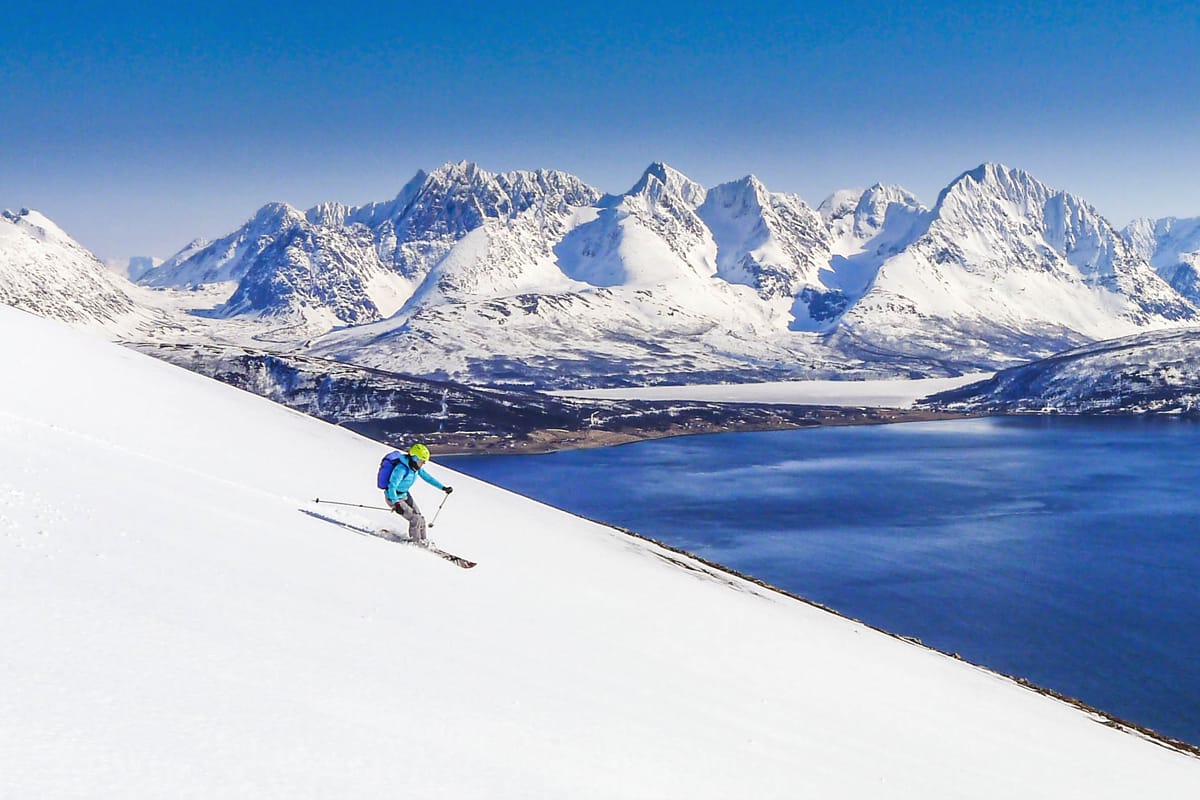 It might sound a little daunting, but you now have the chance to go on a ski safari. Get away from the crowds with your very own tour guide and explore the Alps on your own terms. Expect it to be off-piste and physically demanding, but also expect to see stunning views few will ever lay eyes on. Also, don't forget that these tours are a great way to make new friends and learn new skills. Make sure you choose a company where the guides are IFMGA-qualified so that you get the safest experience possible.
Most people can say that they've been on a ski holiday in the past, but few can say they went out into the wilderness and conquered it. What's more, operators are now so good at what they do that can accommodate most requirements. This is helpful if you are a veggie.
Visiting the Alps is a once-in-a-lifetime opportunity and can be experienced in many ways. Whether you are looking to adventure out into the great outdoors, relax and enjoy the majestic scenery in a warm chalet, or take part in exciting extreme sports that will be sure to get your blood pumping, the Alps has something for everyone. Whatever your preference, and however you decide to spend your holiday, there's no better way to experience the Alps than in style.