London is a great place to visit. But, it's a city that never truly sleeps. Why commit to spending all of your time in London to just exploring it during the day time? After dark in London is when the capital comes alive. After all, it's a capital city. What's more, it's one that is unusual and different. In the light, early hours, London is a thriving hub of commuters and tourists alike. The streets are lined with a wide range of different people. However, it's during the dark hours where London comes into its own.
Let's take a look at some incredible trips and excursions that you can do after hours while visiting the capital.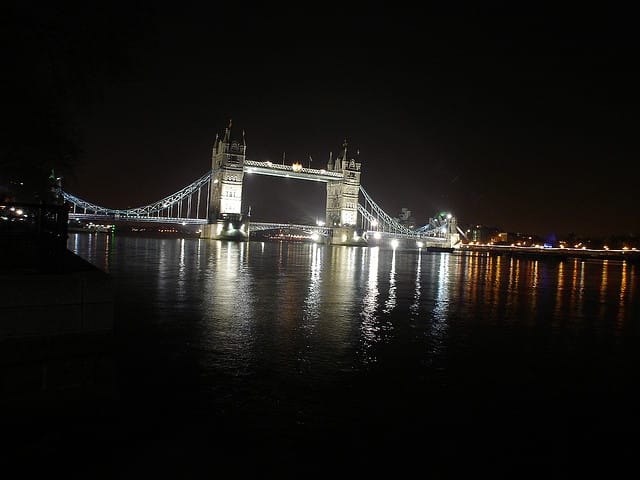 London on Flickr
   Boat Parties on the Thames
Boat parties on the Thames have become something of a legend. Boat parties London have become the ultimate way to explore the length and breadth of the Thames. You don't have to confine yourself to one dull nightclub. Hop on board and see the sights of London with a funky cocktail in hand. Many of these trips start within Central London. What's more, there is usually an event that you can attend. With Halloween coming, boat parties will have a Halloween theme. But, if you are exploring the capital at night post-October, it may be advisable to check out what other events are happening. DJ's are usually a mainstay. But, there are an abundance of themed nights to take advantage of. What better way to party than on a boat?
   Stargazing in Hampstead Heath
Hampstead Heath, after dark, has always been synonymous with other activities. But, stargazing has taken prevalence of late. There is a particular spot that has become very familiar with stargazers. The Heath House is home to many astronomical fans. Check out Orion's Belt from the comfort of the rug on Hampstead Heath.
   Visit the Prince Charles Cinema
The Prince Charles cinema is only open at night. It's a great place to enjoy a movie marathon after hours. Playing old time classics such as Planet of the Apes and Star Wars, what could be better? Of course, pyjamas are a must.  It's a great way to unwind in the city and catch up with some classic cinematic pieces.
   Head to Bats in Hyde Park
Bats in Hyde Park are a must. You can see real-life bats in the centre of London. Noctules and pipistrelles are in abundance and are utterly perfect when seen in the night of London. One of the best things about heading to Hyde Park is that you can see the home of Bram Stoker in Piccadilly. It's the perfect setting for a Halloween scarefest.
   Ceremony of Keys: Tower of London
If you want to see the Tower of London at night, then you need to head to the Ceremony of Keys. It's beautifully haunting but is a great place to visit in the dead of night. This happens daily at 21.53pm, and it's free to enter. You need to apply two months in advance, but it's certainly worth it!