Portugal has some of the most interesting places to visit, which will make you question why have you never visited here before? An added bonus is that travelling to Portugal and staying there is very cheap indeed, so matter what your budget, you can still get away to a fun filled sunny place.
There is a range of accommodations to suit your own needs and of course you can also choose the board basis, be it self catering right up to all inclusive. But before you book, take a look at some information about Portugal to help you make your decision much easier.
Portugal is very easy to get to with flights going from many of the UK's airports; many flights go to the capital which is Lisbon; other airports include Faro and Porto.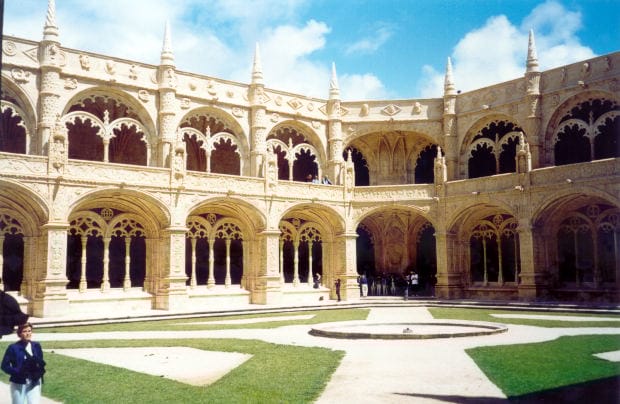 The most popular beach destination in Portugal is the Algarve; this has beautiful weather the whole year round, however during April to October is the hottest with little clouds, and longer days in the sun. Here you can find smaller resorts to explore all filled with fun water activities, and marinas. Other beach resorts include:
Costa do Sol – set to the west of Lisbon this is a bustling place to go, and with 20 miles or beach it is no wonder why.
Beiras – To the north of Lisbon and more central in Portugal is this beach area. This area can have more secluded spots ideal to get away from the hustle and bustle. The waters here are ideal for surfers, although sometimes the currents can be quite strong.
Costa Verde – This is right up in the north of Portugal, where it approaches Spain. This area can be a bit cooler, but has some breathtaking sights.
You will also find some great National Parks in Portugal, where you can take part in a number of activities, like hiking; caving and mountain biking. Many of these activities are very cheap to do making it perfect for families to do something other than sitting around the pool or at the beach. Two of the best areas for this is Parque Nacional da Peneda Geres and Parque Natural da Serra da Estrela.
If you wish to take in a bit of culture and history, then Lisbon can be the place for you to go to. It is settled within the hills, and has a more traditional old world feel to it, with its narrow streets and medieval architecture.
For the nightlife head to the Algarve to the resorts of Vilamoura, Gale in Albufeira, Praia da Rocha in Portimao and Praia da Oura. Here you will find an abundance of bars and clubs where you can party the night away.
When it comes to shopping you will not be disappointed either as there are many places to go to; from the traditional markets to the more upmarket boutiques. The area is famous for its port so make sure you buy some to take home, other items that are popular and reasonably priced include, leather items, jewellery, olive oil and ceramics.
Lastly the food that can be found here is wonderful, with many of the beaches lined with restaurants all to suit different budgets. You can of course find some that do English cuisines but why not try out some local dishes? The main foods here are fish, tomatoes meats and olive oils.
Some Resources Useful for a Trip to Portugal
Online Portuguese Lessons – Language tips from the experts.

Portugal Places to Visit – A guide with some interesting places to visit in Portugal.
Cheap Portugal Holidays – Great affordable holiday packages from Jet2.