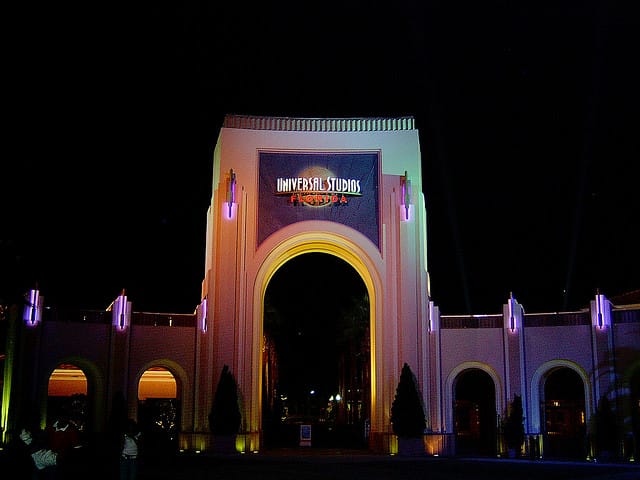 Thanks to Mike Burton for the photo
Everyone knows that Orlando, Florida is the home of Walt Disney World. There seem to be endless Disney attractions in and around the city, and people come from all over the world to visit them. There are also several other theme parks and family-friendly attractions that make Orlando famous. But surely there's more to Orlando than family fun? What if you want to see the sights, but Disney just isn't your thing? Even if your main aim for your Orlando visit is a trip to Disney, you might still want to get away for a day. Luckily, there are plenty of things to do and see if you want to avoid the Disney crowds.
Mall at Millenia
Some people like riding roller coasters, and some people get their thrills from finding the perfect pair of shoes. Visiting the Mall at Millenia won't help you get away from other tourists. But it will provide you with plenty of opportunities for shopping for high-end fashion. Find big name stores, such as Burberry, Cartier and Tiffany and Co. Any fashionista or fashionisto could spend hours trawling through all the stores and emerge as a happy shopper.
Wekiwa Springs
When you've had just about enough of the tourist areas of the city, try a trip to Wekiwa Springs State Park. You can walk, cycle or ride on horseback through the park. And the Wekiwa River and Rock Springs Run provide opportunities for canoeing and kayaking. Have a picnic or take a dip in the spring in this natural paradise that's just an hour away from most Orlando attractions, but feels like a different planet.
Watch the Orlando Predators
Instead of watching a performance at SeaWorld, go and catch a game when Orlando's arena football team are playing. They usually play from March to July, and tickets to their games are much more affordable than a seat at an Orlando Magic game. You'll find plenty of Orlando vacation rentals nearby if you want to keep going back.
Thornton Park
Much of Orlando is constantly being updated and redeveloped. So if you like historical buildings you can struggle to find places to see. But if you visit Thornton Park in Downtown Orlando, you'll find what you're looking for. Just east of Lake Eola, you can visit one of the park's cafes or restaurants, before taking a stroll through the historical streets. Visit the boutique stores for some unique shopping.
Florida EcoSafaris
Another way to get away from the city and see some nature is to enjoy a Florida EcoSafari at Forever Florida. It's nearly 50 miles from Disney World, but the distance is worth it for the experience. You can take a thrilling Zipline Safari, explore by horseback or enjoy a more leisurely coach ride. You can even ride a zipline roller coaster – the only one in the US.
Of course, you can do all of these things, plus the theme parks. All you need is time and a sense of adventure, and you can discover both the famous and hidden sides of Orlando.