Who doesn't love white sandy beaches and warm waters? That's exactly what you get when visiting the city of Alicante located in Spain's well-known area of Costa Blanca. There are endless things to search and explore while visiting this gorgeous town. From the Castle of Santa Barbara, Explanada de Espana, Mercado Central to Tabarca Island, the beauty of it all will blow you away.
Let's start with this; there is tremendous history behind the beautiful castle of Santa Barbara! The monumental langmark sits on top of Mount Benacantil and is easily accessible for tourists of all ages. You may also opt to take the elevator to the top. Upon arrival to the top, the famous castle is free to visit however; it is best to visit in the morning or evening to avoid the excessive sun exposure, especially when vacationing in Alicante during the summer months.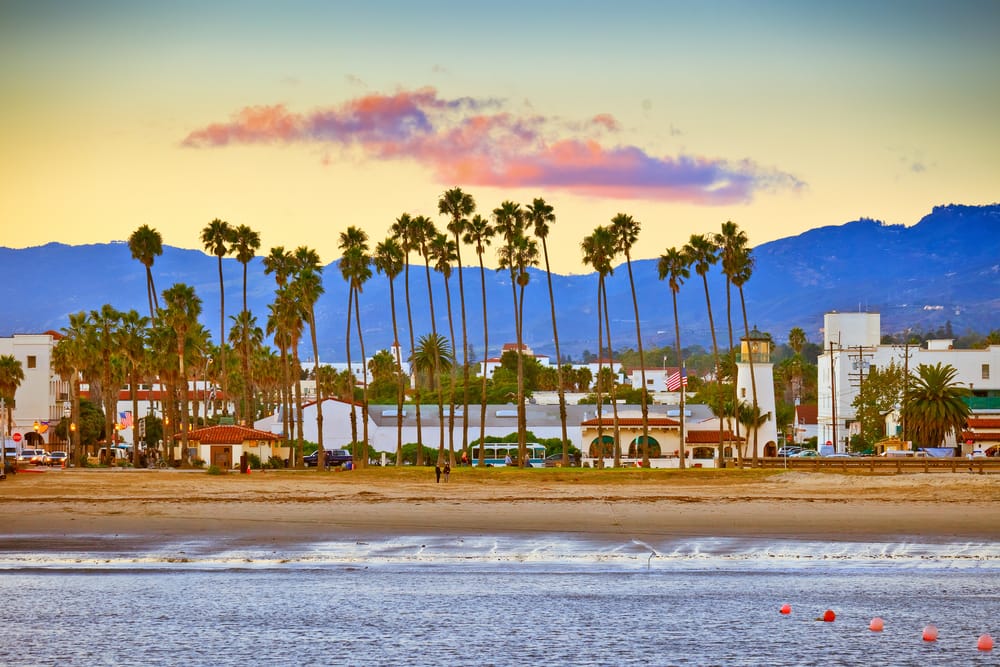 After conquering the beautiful mountain of Benacantil, you will definitely need a bite to eat. This is where you want to make your way down to the Explanada de Espana where you're able to find a plethora of shopping opportunities and restaurants to enjoy an amazing lunch. One of Alicante's well know street walks is a gorgeous pedestrian walkway that is paved with over 6 million marble tile pieces that present a wave style pattern.
While making your way down Explanada de Espana, You will come across a lovely restaurant called D"Tablas which offers very unique tapas including fried octopus, Sardines and an endless selection of cheeses to enjoy. Another option you will not want to miss is El Descorche Bar, which offers amazing appetizers that will blow you away! If you are into dancing, they also have live music every weekend. While dining here, the Oxtail burger, also known, as "Astoria with guacamole" is one of the most popular items on the menu. We also highly recommend the "Chapi with pineapple and mustard" or the "Ideal with caramelized onion and mustard". If you're looking to relax outside for a few hours, then you must visit El Mos Taberna. This restaurant is a great place to relax and people watch, as well as enjoy wonderful service by the attentive servers what will give you exponential recommendations that the restaurant has to offer. Most dishes and tapas are served on wooden boards and you will not want to forget to order the fried calamari, quail eggs and Burrata salad. You can never go wrong with the Burrata salad! Not only is the food exquisite but very exceptionally priced. You will be fully satisfied by ordering only a few appetizers and a beer or two to wash it down for less than 20 Euros. Lastly, one of the best places to have Spain's most famous paella dish is La Taberna Iberica. Mny have said it is the best paella they have ever eaten! We recommend the seafood paella, however they offer vegetarian versions as well. La Taberna Iberica has a lovely atmosphere that will surely make you feel right at home.
If you're interested in taking a day trip outside the city then there's nowhere else to visit than Tabarca Island. There are several ways to get there but the easiest way to travel is via ferry. Several ferries leave multiple times a day from multiple ports including Alicante Marina, Benidorm, Calpe, Santa Pola and Villajoyosa. The fastest and easiest route are from Alicante or Benidorm. If you decide to depart from these location, the ferry ride is only around 30-45 minutes, whereas one and a half hours to two hours from the other locations.
Once you arrive to the island, there are so many things to do including sightseeing, diving and snorkeling, and visiting the churches of San Pedro and San Pablo. If you simply wish to enjoy the white sandy beaches then visit Platja de Tabarca that is located on the northwest end of the island and you will not be disappointed. Platja de Tabarca is one of the most beautiful beaches there is to see on the island. Take the day to relax here and forget about the rest of your day. If you're looking to enjoy a fresh seafood meal then you can visit one of the several restaurants on the island that offer great service and even better seafood and paella! After visiting Tabarca Island, make sure to catch the sunset on the ferry ride home because it is to die for!
Once arriving back to Alicante, make sure to make a few stops at the local vendors before heading home. They offer endless souvenirs for friends and family, as well as things to take home for yourself.
All in all, it is safe to say that no matter where you decide to go during your vacation in Alicante, Spain; you will definitely find endless activities that will surely suite you and your family.