New York – the city that never sleeps. One of the world's most impressive industrial cities is made up of five boroughs, an exciting multinational population and some of the most revolutionary architecture in the world that spans centuries. Experiencing a mix of the old and new New York is the best way to really get a feel for this huge city and it's long history. From eating at one of the oldest Italian restaurants to looking at the city from a different perspective on the Manhattan Bridge, here are the top 5 things you must do while you are in New York:
Eat authentic Italian at Lanza's
Lanza's in the East Village is a slice of the real old New York. The Italian restaurant has been there since 1902 and is the oldest eating spot on the street, a real institution. The white-tabled clothed tables, smart and attentive waiters, and lots and lots of great Italian food only reaffirms that authentic Italian New York experience.
Unlike many of the famous Pizzerias in Greenwich Village, this place isn't full of tourists, it's primarily filled with loud, fun, local New Yorkers seeking great homemade Italian fare. Starters and mains come in big portions, so make sure you have a very big appetite. Opt for the spaghetti meatballs, they are huge and delicious!
Tip: Ask to see a well-preserved 1935 menu that a customer kept and gave to the restaurant recently – every meal on the menu is less than a dollar!
Walk over Manhattan Bridge at sunset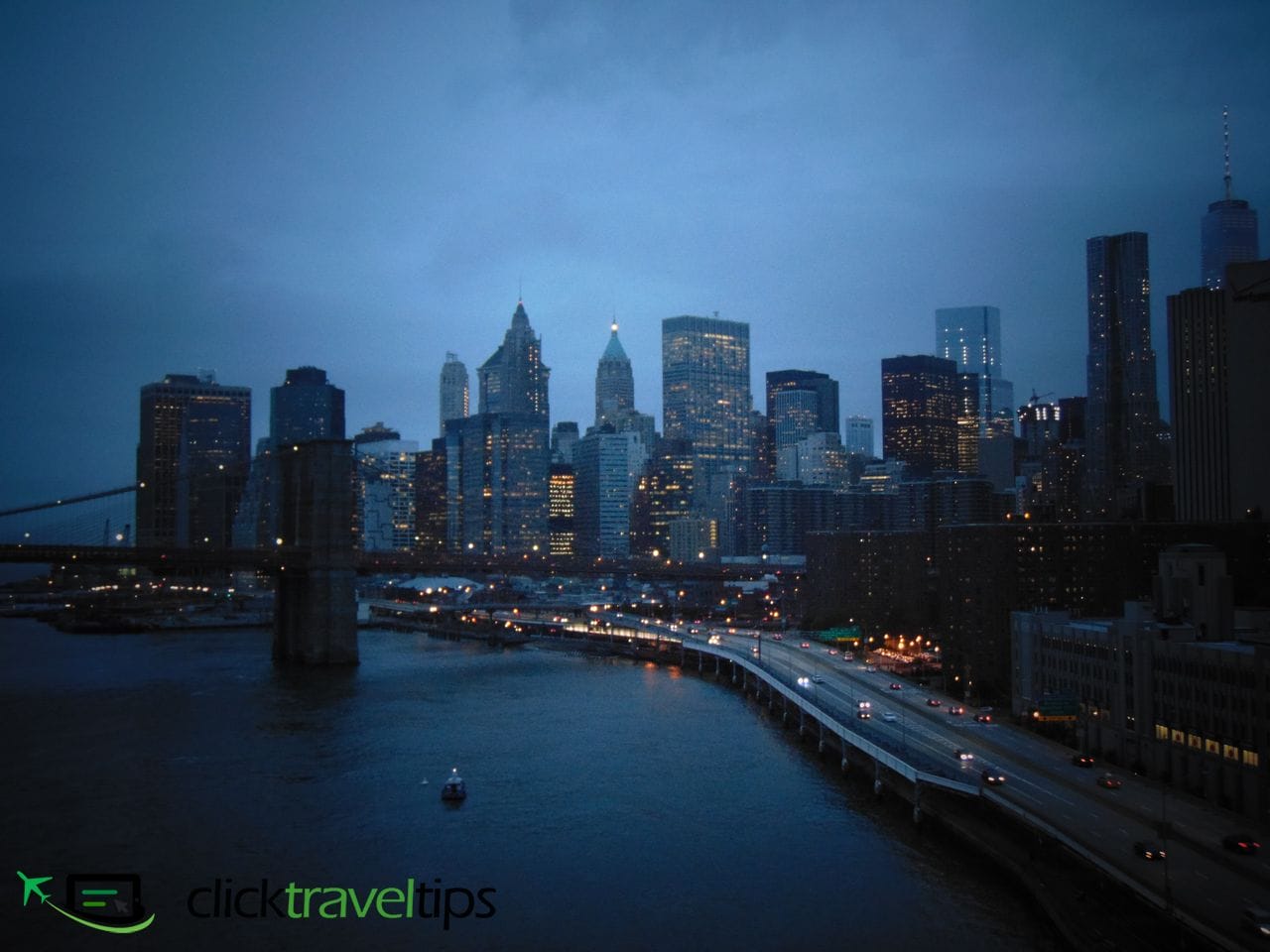 Having already stared in wonderment at the Brooklyn Bridge and its impressive construction, you have to take in the equally as breathtaking Manhattan Bridge. Start on the Brooklyn side of the bridge and walk over just as the sun is about to set. You will get great views of the city and of Brooklyn, all decorated by the Brooklyn Bridge which is just in front of you.
Tip: Look out for little holes that have already been made in the fence on the bridge to take your photo, otherwise you end up with the metal fence in every snap.
Take the Staten Island Ferry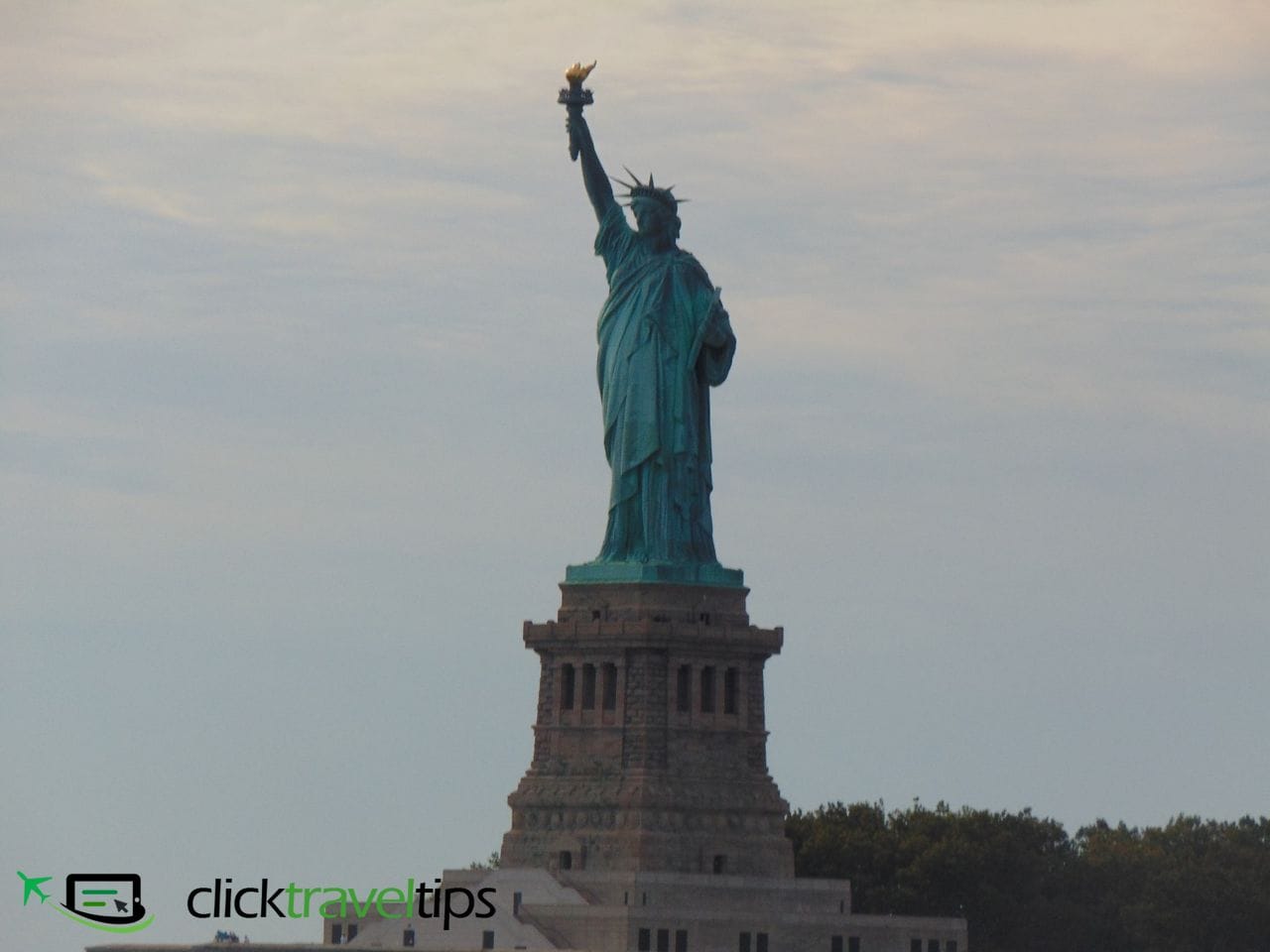 When you walk along South Street you will come across plenty of PR guys trying to sell you tickets to see the Statue of Liberty, they will say that their ferry trip is the best. Try to ignore them and refuse to pay their prices by taking a ferry ride with commuting New Yorkers across to Staten Island for free!
The huge ferry can accommodate hundreds of people and runs every 30 minutes. The ferry is bright yellow and very distinctively New York (almost like a taxi cab on the water). The journey to Staten Island takes 25 minutes, but on the way you will get some great views of Lady Liberty, as well as some stunning shots of the New York skyline. And if you don't want to see Staten Island (which I recommend you do) then you can jump straight back on the next ferry back to Manhattan from the dock to the right.
Tip: Try to avoid rush hour on the ferry – usually between 6am – 9.30am and 5pm – 7pm
See some Jazz at Mona's
This one is all about timing. If you are in New York on a Tuesday night then you have to head to Mona's in the East Village. Forget nightclubs, Tuesday's at Mona's is going all night – the jazz kicks off at 11pm and doesn't stop until 3am.
The tiny bar on Avenue B off East 14th Street feels like a real "find," local jazz musicians come in and out with their huge instruments, pushing past local revellers, slot into the corner next to the bar, and fill the room with some the best jazz I've ever heard. The music never stops, expect musicians to start with slower jazz pieces but the night to get progressively more fun. Many of the musicians that play at Mona's have already played elsewhere in the city that night, but know that a night isn't complete without playing at Mona's. Expect to never want to leave.
Tip: Do not miss this! These are some of the best jazz musicians in New York at Mona's and it's completely free! Just make sure you tip the musicians as the man goes round with the tip jar or buy a CD.
Visit the Louis Armstrong Museum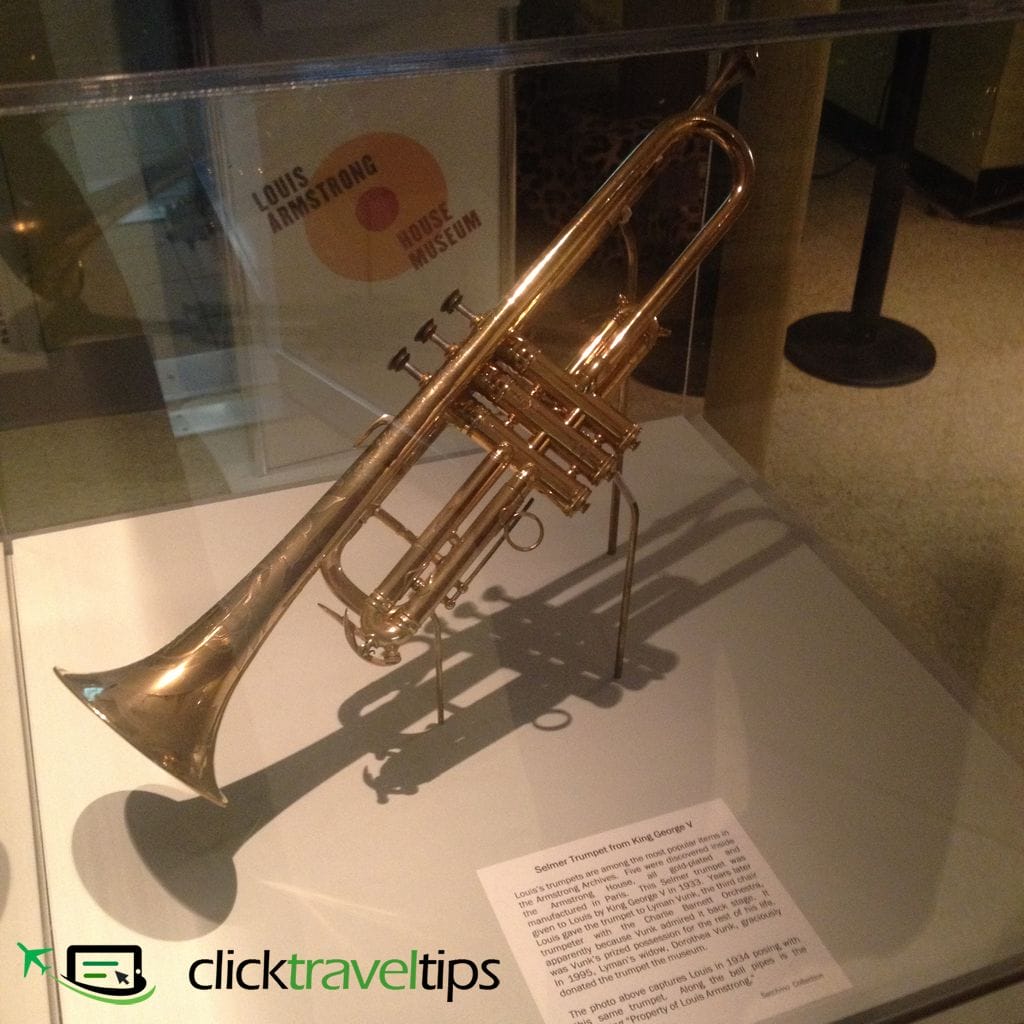 Away from Manhattan and into the outreaches of Queens you can find Louis Armstrong's house. And now, his house is a museum. Costing just $10 for a guided tour complete with audio snippets, the museum is one of the most immersive and informative museums I have ever been to.
Set in the heart of a real working class neighbourhood, you wonder why such a famous musician chose to live here. The house has been left exactly the way Louis Armstrong and his wife Lucille left it in the 80s, thanks to Armstrong's long-standing cleaner who continued to clean it after the couple died for another 20 years unpaid.
Louis Armstrong refused to move from the small house, even when Lucille begged him to let them move. He loved the working class people, supported the kids through college, bought them cars, and helped them out with anything they needed. His house was never broken into and he was respected and loved by everyone who knew him.
Tip: If it's a nice sunny day spend some time in Louis Armstrong's Chinese garden, which occupies the space where a house-next-door would have been.