(Last Updated On: February 4, 2022)
By the point you have booked your vacation to Japan, you probably already have a long list of ideas on places to go and visit. With the amount of sights that Japan has to offer, it can get quite difficult if you are trying to tick off all of these spots, especially if you are only in the country for a short period of time. With this list, hopefully you can get an idea on which areas are must-visits and top priority destinations that you do not want to miss.
Tokyo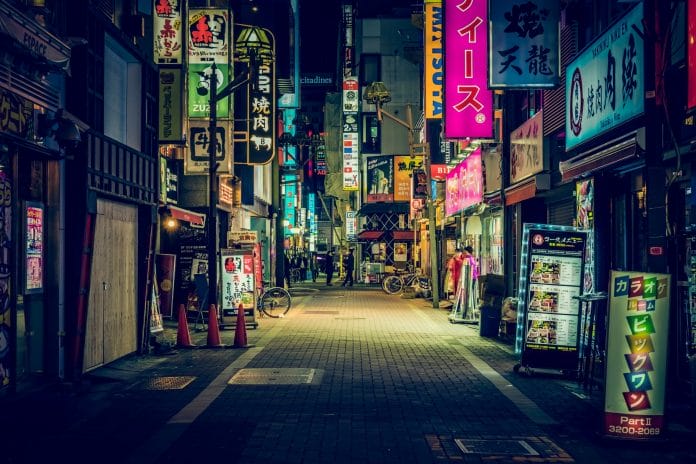 It just would not be right beginning a list like this without the capital city of Tokyo. With scenic views of a metropolis beaming with lights that fight off against the darkness of the evening, perfectly blended with the ancient traditional roots of shrines and temples, Tokyo is the very pinnacle of what Japan is famous and known for. If you are looking to experience a bit of everything that Japan has in store from good food, city skylines and the latest tech you can find it all and more, right here in the capital.
Mount Fuji views
In what could most possibly be one of the most recognizable and iconic natural landmarks in not only Japan but the entire world, you cannot help but be left in awe once you lay your naked eyes on this beauty. Stunning to see from numerous locations, popular spots include one of the five lakes of 'Kawaguchiko', 'Yamanakako', 'Saiko', 'Shojiko', and 'Motosuko', where the quintet are aptly named the 'Fuji Five Lakes'. Another famous place includes 'Hakone' which you most probably have seen from images online or on postcards, where a torii shrine by a forest is towered by Mount Fuji in the background.
Shinjuku / Shibuya at night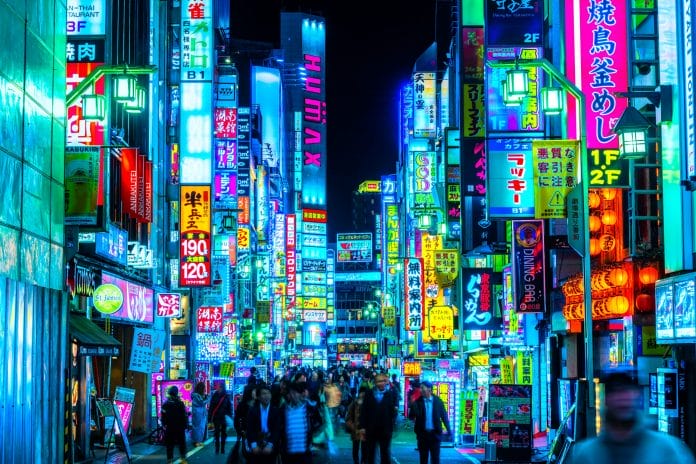 For people that love the retro feel and look of a neon-lit city reminiscent of sci-fi films, Shinjuku and Shibuya are the places to go during the night. A photographer's dream, you will be spoiled for choice with the amount of picture opportunities you will find before you. A couple buildings in the area provide ideal cityscape views, and depending on the time that you visit, you may also find various illuminations and decorations set up around the area.
Kyoto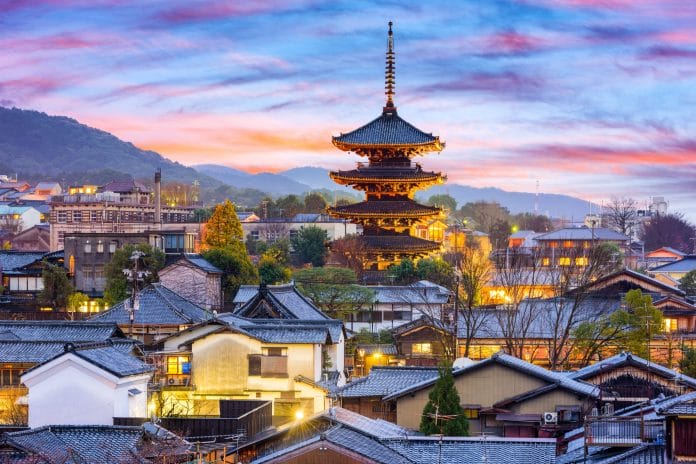 The perfect city for anyone seeking to experience the more traditional and historic side of Japan. It is also a nice break from the hustle and bustle of Tokyo, although during peak times of the year the crowds can get quite hectic. You can stroll through the streets of 'Gion' which make you feel as if you have walked back through time, or hop around and look around the hundreds of shrines and temples that are find throughout the city.
Todai-ji Temple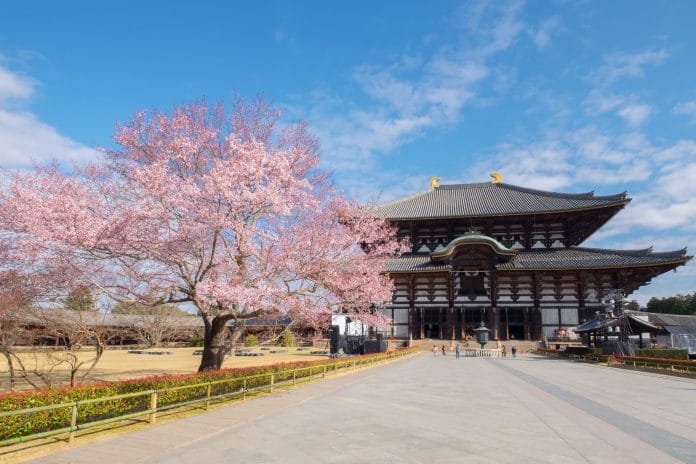 A short trip from Kyoto, located in Nara stands the almighty Todai-ji Temple. One of the largest wooden structures in the world, this spectacular temple also holds one of the largest bronze statues of Buddha in Japan within its belly. After paying the entrance fee, there is a fairly long, straight path towards the temple. Taking a glance at the building from the beginning of the path you may be impressed, but the sheer size can only be comprehended as you slowly make your way closer towards the entrance. It is a must-see for anyone visiting Kyoto nearby, and especially for anyone in Nara who is probably there to see the deer.
Izakaya
Not only is it a place to go hang out with friends while eating and drinking the night away, it is pretty much a way of life for many Japanese people. Similar to the Spanish tapas style of restaurants where you order a large variety of food in small portions while chugging down the alcohol as the room begins to spin, it is a great way to experience what a typical night out would be like for some Japanese locals. They are common all across the country, and you can always have a good laugh and make some friends while singing the night away.
Arashiyama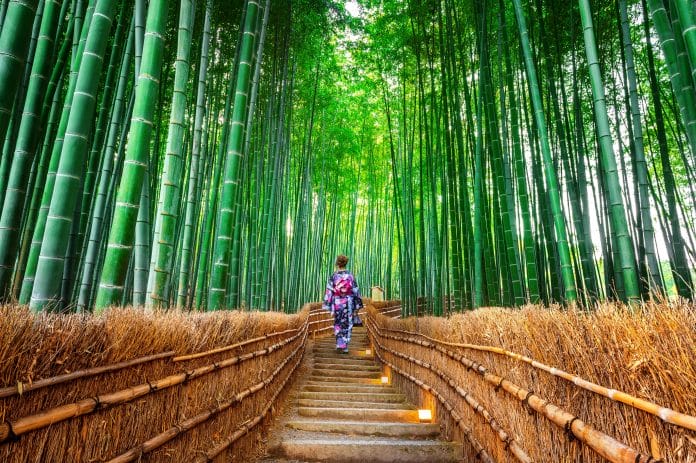 Towards the northern-west fringes of Kyoto, lies the gorgeous mountainous region of Arashiyama. Boasting more scenic views of nature rather than the rustic architecture of Kyoto City, it is a great escape where you can hear the large river shooting down the stream and a lush forest that engulfs the mountains surrounding. Most popular to explore during the autumn foliage, the entire forest is splashed with vibrant hues of red, orange and yellow. The limited time frame for seeing the warm coloured leaves makes it that much more special if you manage to catch it during your trip.
Itsukushima Shrine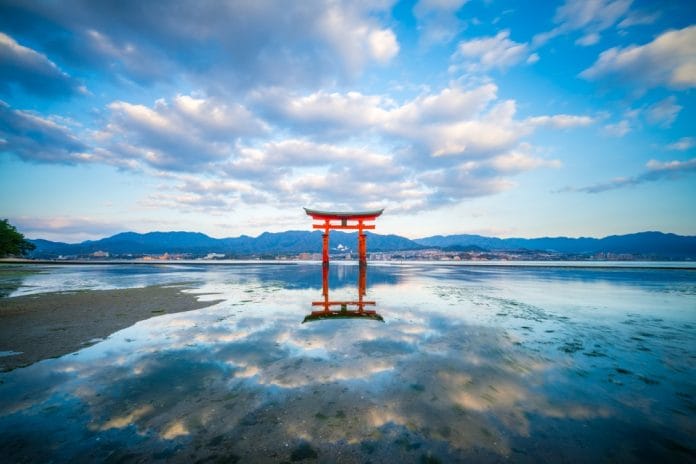 On the island of Itsukushima off the coast of Hiroshima you will set your eyes upon a torii gate that looks as if it has come straight from a painting. Itsukushima Shrine hosts thousands of visitors per day where they come to see the renowned torii gate that lies in the water. While the tide is high there are small boats that can take you up close to the gate, but while the tide is low you can also walk up to the gate itself, giving you a whole new perspective of the landmark.
Any festival / matsuri
Festivals or better known as 'matsuri' in Japanese, is a great display of culture that can be enjoyed by all people, whether it be through the various activities, dances or food. Numerous are throughout the year all over Japan, so it should not be too hard to find even a local one nearby during your stay. If festivals are something you are really keen on getting the full experience for, be sure to visit in the summer months where there are so many going on during this season that you will often find yourself attending more than one a day.
Fushimi Inari Shrine
Known for its long winding trail of torii gates, Fushimi Inari Shrine located in the south of Kyoto is one of the most popular destinations in the whole of Japan, and for good reason. The thousands of torii gates that shroud the meandering path makes for great photos, and for people that are willing to hike further up will be able to avoid the sea of people at the bottom. As you continue up the path you will get to a small rest point with a few cafes and lookout point that overlooks a portion of the city. The city shines beautifully in the evening from here.
Dotonburi
Similar in look and feel to Shinjuku and Shibuya with the bright lights and animated signs, the river that runs across the middle of this busy section is a standout feature. There are often boat tours that travel along the river where some also include a meal that you can enjoy while being showered with lights. Found in the centre of Osaka that is famous for its delicious food, you are spoilt for options when looking for a bite to eat here. You can find 'takoyaki', 'okonomiyaki' and 'kushikatsu' here that are all staples in this area.
Kiyomizu-dera
A spectacularly constructed temple that features a panoramic view of a forest that is lit up in warm colours during the autumn, the pathway that leads up to the temple is the real star of the show. While the walk up can be long and hard, you walk past all sorts of store that sell great souvenirs. You can find a pair of neatly handcrafted chopsticks, delicious goods like a matcha 'Baumkuchen' cake and tons of other small items and trinkets. The old fashioned architectural style of the buildings on this path also make the walk quite picturesque.
Akihabara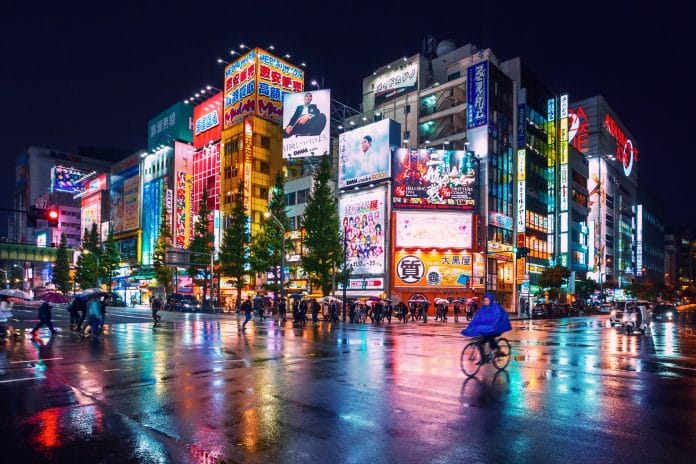 Utopia for tech enthusiasts and home to all the pop-culture goods and products that you would not even know what to do with. This bustling, electronic district of Tokyo is as lively as the arcades scattered throughout the area, and is brimming to the edge with things to see and do. Want to buy some souvenirs of your favourite anime or movie? Looking to unwind and try your hand on some retro games and arcade machines? Ever wanted your own custom keyboard where you can handpick each keycap design? If any of that piques your interest even a bit, you will be full of regret if you do not stop by this neighbourhood.
Chidorigafuchi Park
Situated right by the Imperial Palace, it is a great spot for viewing cherry blossoms with sights of iconic landmarks in the same frame. You can even see Tokyo Tower from this location. Boats can be rented for the moat which goes around the Imperial Palace, and you can catch glimpses of it peering through the canopy of the Sakura. In the evening there are illuminations which light up the trees by the river bank, complementing the pink petals with the night lights of office buildings, and most notably, Tokyo Tower. Seeing that view in the evening along with the illumination is also a great time to see some cherry blossoms.
Indulge in sushi / sashimi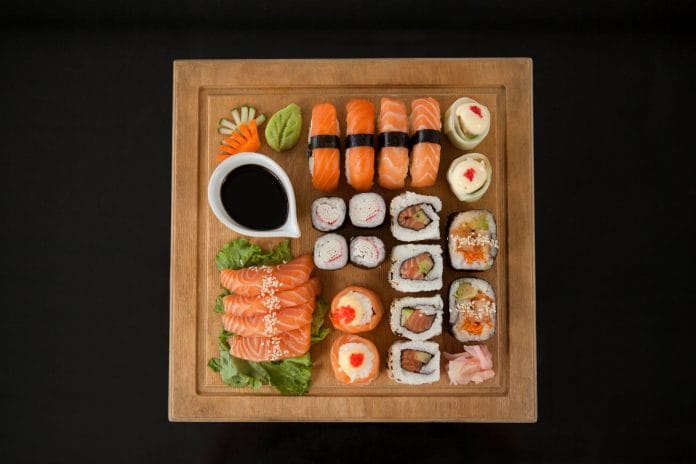 A staple in Japanese cuisine, the sheer freshness and quality of the raw fish in Japan is incomparable to anywhere else and is a must-try. Some examples of places to try this delicacy is Kura Sushi and Sushi Zanmai. The former is a conveyor belt style restaurant that is on the cheaper end, while the latter is a more authentic experience where you can sit at a table or counter and watch the sushi chefs at work.