Spain is a popular holiday destination for many reasons. Beautiful weather, magnificent sites to see, gorgeous food to try, and loads more to see and do. When booking a holiday to Spain it can be difficult to decide exactly where to go, so here we've shortlisted the top 5 places to visit. Happy choosing!
Barcelona
Visit the capital of Catalonia for an amazing holiday experience. If you're a fan of art and culture, amazing shopping opportunities and fun nights out, Barcelona is the Spain holiday for you.
On the art and culture side of things, you can visit the Picasso museum and view his early work, and the breathtaking La sagrada familia, by Antoni Gaudi. Barcelona has a very famous ancient history: the gothic quarter (or Barrio Gotico), is where the original Roman City resided.
After you have experienced all of this you can go and relax at one of the great bars with somedelicious tapas (snacks, to me and you).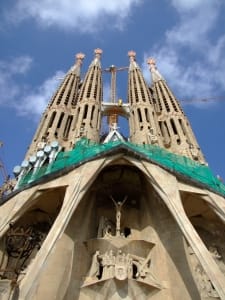 Costa Brava
For years, Costa Brava has been a popular holiday destination for the English. This is mainly because of the gorgeous coastline, magical places to discover such as hidden bays, rocky coves, and quiet little beaches. You can visit Ampuria, which is home to Spain's most substantial Greek archaeological site.
Ever heard of the great artist Salvador dali? Visit Costa Brava and you can see where he was born, where he lived and worked, and then go on to a museum dedicated to him.
Madrid
Another brilliant location for art, culture, nightlife, food and drink fans. This place has actually been popular for over 2 million years, with studies showing people active here during the stone age. A while later, King Philip the second loved Madrid so much he made it the capital of his empire. You can visit 73 museums here dedicated to art and culture, then once you've done that relax with some of Madrid's famous food and wine. Unmissable.
Almeria
For film fans, this is the place to visit in Spain. Here, some of the worlds most famous films were made. Stand where filming took place for Lawrence of Arabia, take in the views from the sets of Indiana Jones, and gape in awe at the pop up western sets from The Good, The Bad and the Ugly. A must for movie guru's!
The Sierra Nevada
The Sierra Nevada is a national park, home to some of the best views in Spain. See the highest mountain peaks, and some spectacular flora and fauna. You won't want to forget your camera on your trip here! Get back to nature with the amazing springs and spas, enjoy serrano hams and pick almonds from the trees. You can even visit in ski season for a relaxing ski break with plenty of other activities for you to do. If you prefer warmer climates and love the outdoors, you can hike and backpack your way across the picturesque mountainside.
Choose one of these 5 destinations for the best views, culture, nightlife and food you have ever experienced! If you are planning on visiting any of the above destinations, you may want to know how to learn Spanish, to help you with general things like food ordering, and directions!