London is one of the most famous cities in the world, with a rich history that can be traced back through over two thousand years. Much of what was known as 'Old London' was destroyed in the Great Fire of 1666, including Saint Paul's Cathedral. However, the eminent architect, Christopher Wren, had a vision to help return it to its former splendour. The cathedral that exists now was finally completed over 40 years later, in 1710. At the time of Queen Victoria's reign, it was also one of the most affluent and thriving cities in the world.
London, as we know it today, is a unique blend of old and new. Cobbled streets and Victorian architecture exist happily with contemporary buildings and modern clothing boutiques. It's home to a diverse and vibrant community, who welcome over 4 million visitors to their streets per year. This can be of little surprise when you consider just how much London has to offer. We've celebrated the Queen's Diamond Jubilee, a Royal birth, and a Brit win at Wimbledon over recent years. This has provided a huge boost to our tourism industry. London is now fast becoming one of the most popular places to visit in the whole world. This also shows just how Britain, as a country, has to celebrate.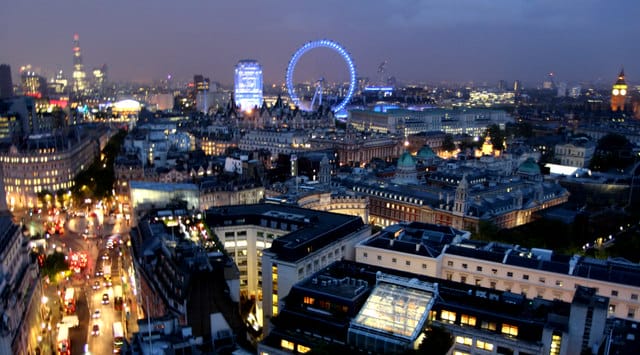 Plan Ahead
With so much to see and do, it's essential that you plan an itinerary before visiting London. Poor planning can lead to a lot of wasted money and energy. You may also find that you're not left with enough time to get the most out of your visit. Although it's unlikely you'll be able to see everything in one trip, by planning ahead you'll be able to fit a lot more in.
Make sure you book accommodation in a good central location. It's also important to think about how you plan to travel in and around the city. London is notorious for traffic congestion, so this is something you really need to give some thought to. The London Underground is an affordable and quite efficient way of travelling from A to B when in the city. However, to get the proper 'London' experience there can be nothing quite as as authentic-feeling as seeing the sights in a traditional black cab.
Getting the Most Out of Your Visit
If the thought of battling through crowds of tourists and endlessly queuing doesn't appeal, there are, of course, other options. One of the most relaxing and efficient ways of getting around the city is to employ the chauffeur services of a reputable local London company. You'll be driven around the city by a professional chauffeur and get to take in all the sights in style.
So, whether you want to learn about British history, go shopping or simply take in a show, there can be no better place to visit than London. All it takes is a little planning from you, and you could end up having the holiday of a lifetime.