Cobb salad, California
The cobb salad was reportedly invented by the catchily-named Bob Cobb, proprietor of the Brown Derby in Hollywood, in the late 1930s. This now-classic mix of lettuce, tomato, chicken, avocado, hard-boiled eggs, bacon and cheese was supposedly his late-night leftover snack. Whether or not the story is true, the salad has made its way onto menus the world over with a host of variations and extra ingredients.
Apple Pie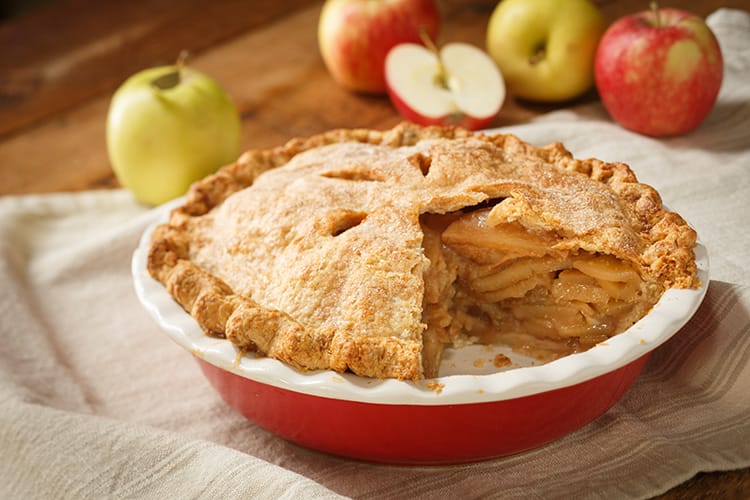 The saying is "American as apple pie" for a reason: this sweet treat is a national institution. Forget anybody who will try to tell you pecan or key lime is better because they are lying. The simple combination of sugar, buttery pastry and tart sliced apples produces a dessert so extraordinary people have devoted their entire lives to perfecting it. For a particularly excellent example, try the apple pie with added green chilies at the Pie-O-Neer, in Pie Town, New Mexico. Phone ahead and Kathy Knapp, the self-proclaimed "Pie Lady of Pie Town", will save you a slice. See
Green Chile Stew, New Mexico
This is the best way to make New Mexico's green chiles shine and you'll find it served across the state, notably in the chile heartland of the Hatch Valley. The star of the dish, of course, is locally-grown and roasted fresh chile. Other additions might include tomatoes, potatoes, garlic and beef or pork.
The Hamburger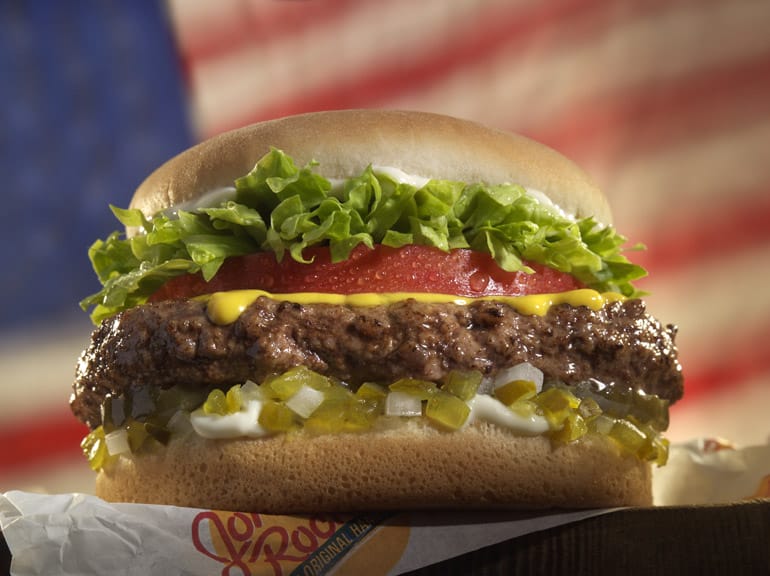 Every single American will have a different idea. about where to find the best hamburger in the country, ranging from fast food on the X7est Coast (In-N-Out Burger) to fine dining in New York (The Spotted Pig). But only one place is recognized by the Library of Congress as being the birthplace of hamburgers: New Haven: Connecticut. The year was 1900 and the establishment was Louis' Lunch, run by one Louis Lassen. Today his great-grandson, Jeff Lassen, guides the ship, which still serves burgers made from five-meat blend and cooked in a century-old cast iron grill.
Lobster Roll, Maine
Making the perfect lobster roll is a fine art. The hot-dog bun can be plain, steamed or toasted, mayo can be substituted for melted butter and then there's the choice between tail and claw. Whatever you choose, this sandwich can't be bettered beside the Atlantic on a summer day.
Clam Chowder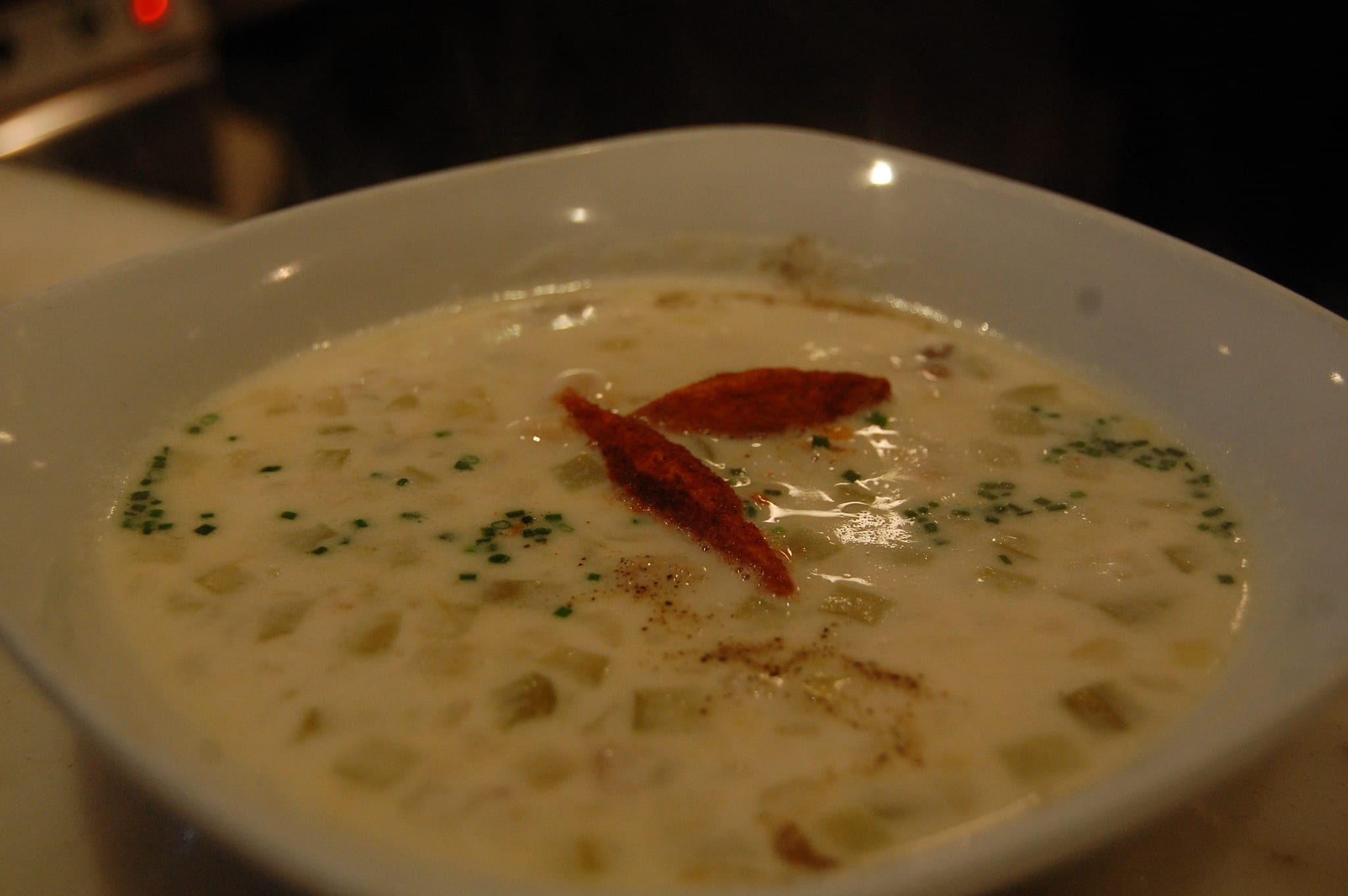 It is basically illegal to visit Boston 'without trying New England dam chowder. The fragrant soup is sold everywhere, and it looks hideous, being white and lumpy. But one taste is all it takes to fall in love. Whoever decided to mix the quahog shellfish with tender potatoes, salted pork, heavy cream and herbs is a total genius. There are many ways to eat it, but you may as well go all out and get a bread bowl at the Atlantic Fish Co., where the chefs carve out a cavity in a fresh boule, pour in the heavenly juice, then put the top back on.
Maple Syrup, Vermont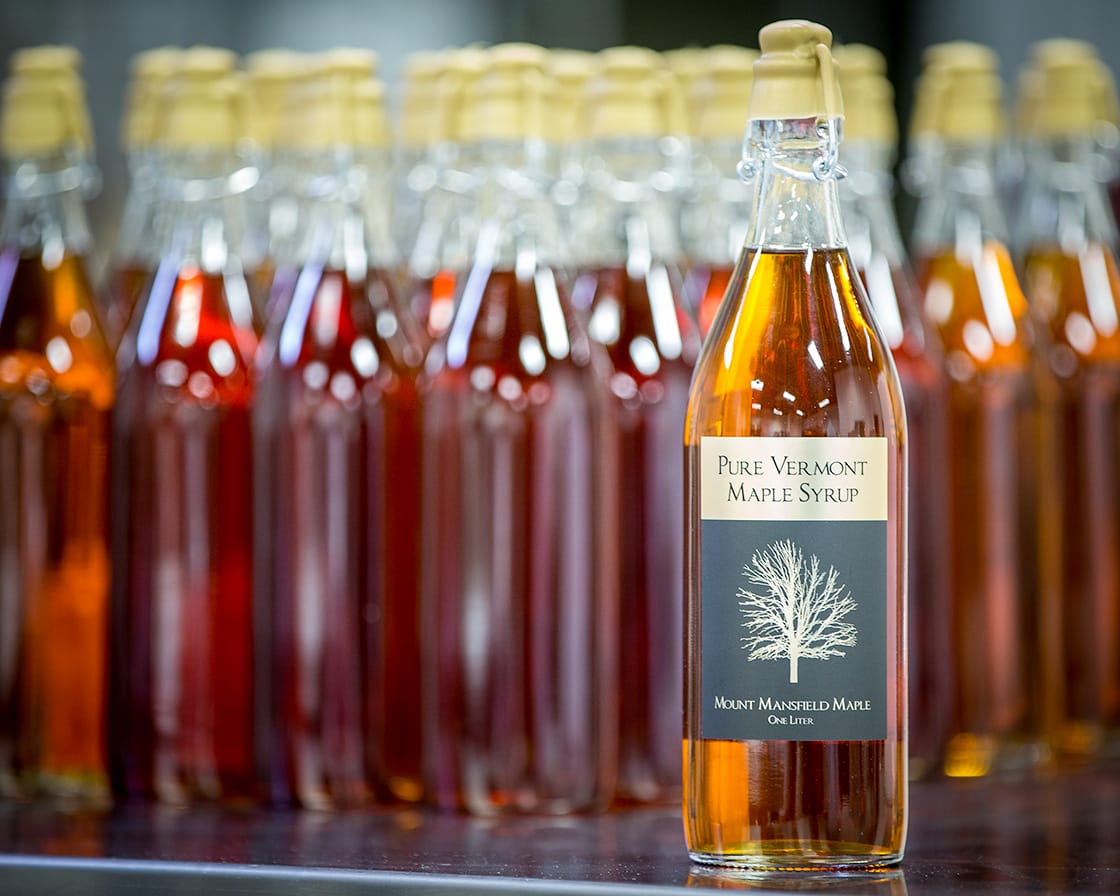 Canada might lay claim to the maple leaf emblem: but Vermont produces some fine maple syrup. Produce from the state accounts for over five percent of the global market and Vermont is the largest producer in the USA. Visit in March to catch the sap being collected from hundred-year-old trees.
Bagel and Lox
Trying to narrow New York down to a single representative cuisine is a fool's errand. A Nathan's hot dog? Pastrami from Katz's? A bad cup of diner coffee? Let's pay respects to the city's strong Jewish population and go with bagels and lox: a weekend staple on many Manhattan tables Scientific studies have been conducted trying to work out why the New York bagel reigns supreme over all others; legend attributes it to the water Whatever the cause, head to Russ and Daughters on the Lower East Side and tell them you want a selection of smoked fish, cream cheese and if you're feeling flash, caviar.
Shrimp and grits, South Carolina
Festivals don't get much more niche than the World Grits Festival, held each spring in Saint George, South Carolina. But then this corn-based dish is part of the state's classic recipe: shrimp and grits, traditionally eaten at breakfast. The grits are usually cooked in stock or milk, flavored with butter then topped with the seafood.
Deep-Dish Pizza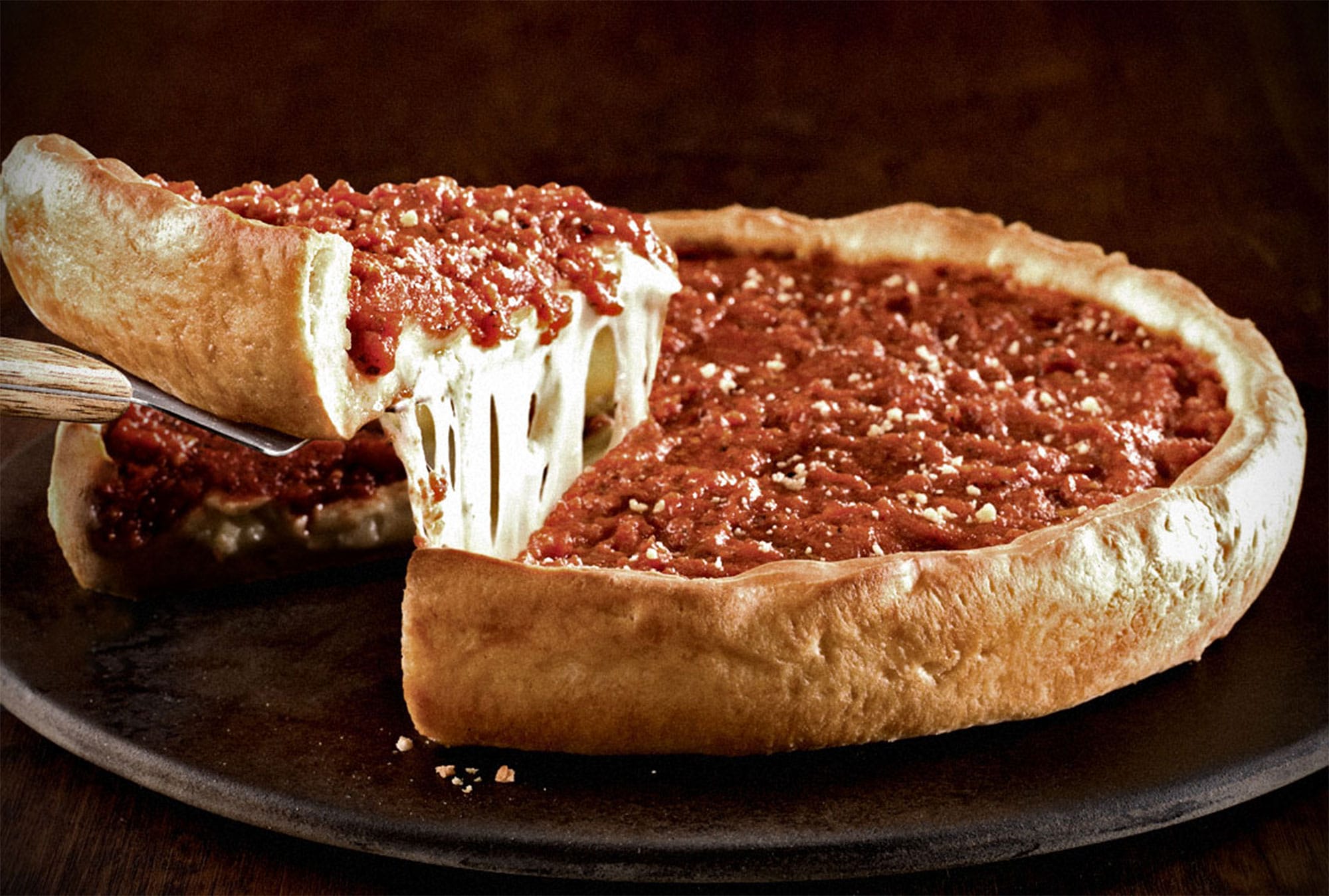 Pizza in Chicago looks and tastes different. The dish is deep, as the name suggests, meaning the crust rises high and allows for an artery-choking volume of cheese and tomato sauce. Unsurprisingly, they call it a "pie" It is not for the lighthearted and should only be attempted while wearing dark clothes or a large napkin. For a particularly authentic meal, pair the pie with sugary soda. You might like to do this at an Uno Pizzeria, which claims to have invented the Italian American hybrid dish in 1941
Beignets, Louisiana
No trip to New Orleans is complete without a visit to the sticky tables of Café du Monde, the irrefutable home of these doughy, deep-fried and powdered sugar-covered treats Officially the state doughnut of Louisiana and aped all around the world, classically they're simple deep fried choux, but can have fillings like fruit or chocolate.