The United States is the land of the free and the home of the brave, but it's also home to many jaw-dropping sights. From California to New York, Alaska to Florida, the USA's fifty states house some of the best holiday destinations the world has to offer. Since the US is federal, each of the states is essentially its own mini-country, so think of it as 50 destinations in one. Here are 20 incredible places to visit in the United States of America.
1 – The Grand Canyon, Arizona
We'd be fools not to begin with the Grand Canyon. There are several ways to experience this incredible sight: you can walk along its side, take a helicopter ride for an aerial view, or even take a boat to get right into the action. Nothing will prepare you for how truly gargantuan the Grand Canyon is.
2 – Yellowstone National Park, Wyoming
Yellowstone National Park is as beautiful as it is terrifying. The whole park is situated atop the volcanic hot spot of a supervolcano. It's erupted several times across the last two million years, and some experts believe we're overdue an eruption any day now. The likelihood is it'll be a small one, though, so go enjoy this wonderful park.
3 – Times Square, New York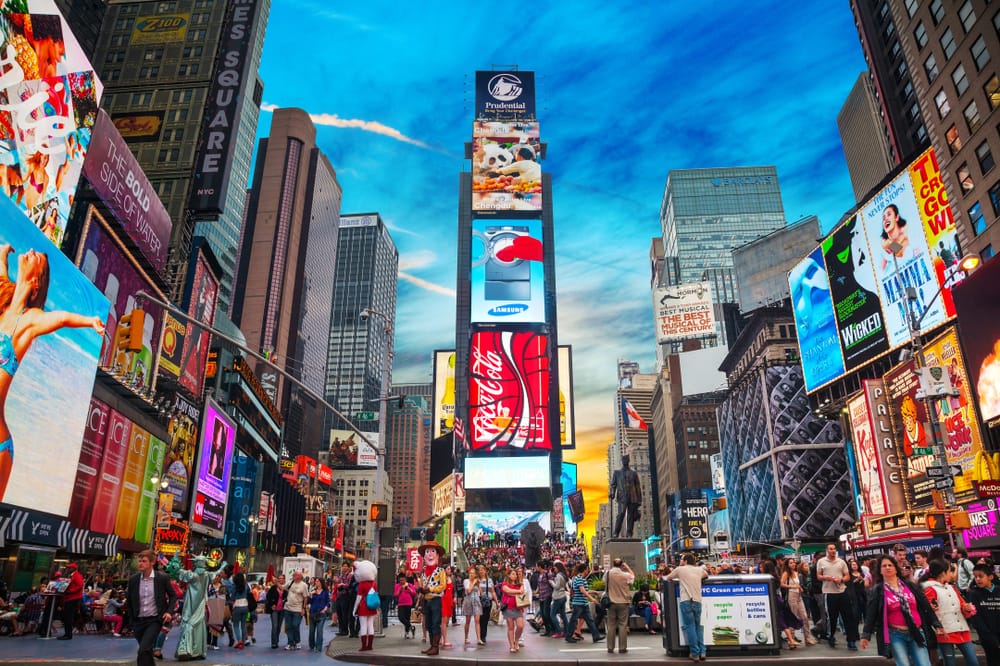 For a snapshot of American civilisation, look no further than Times Square in New York. Neon lights and billboards assault your senses at every turn, and the hustle and bustle is perfect for city-lovers. If you're into peace and quiet, you should give this a miss, but urban flaneurs should love it.
4 – El Capitan, Texas
Looking for an existential experience? Check out the movie Free Solo, in which a dedicated climber decides to scale the sheer face of Texas' El Capitan peak with no climbing equipment. You obviously should not attempt anything that insane, but climbing the mountain with equipment and guides is highly recommended.
5 – Yosemite National Park, California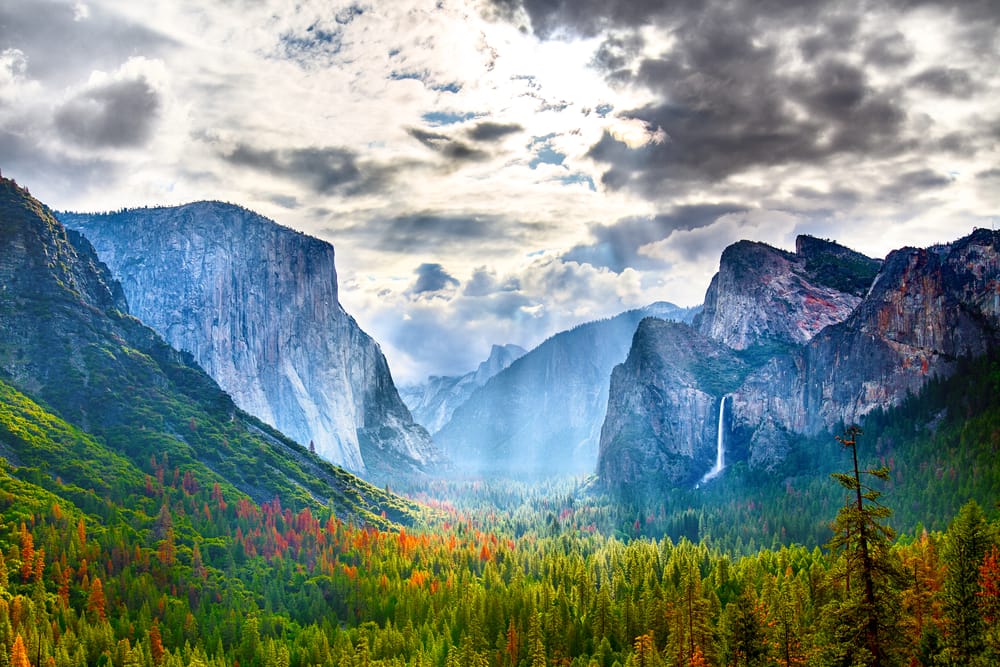 It's hard to believe that Yosemite National Park is a real place, so picturesque are its rolling hills and rocky peaks. There isn't anywhere you can stand in Yosemite that won't give you an unforgettable photo opportunity. Make sure to take a camera and a picnic so you can make a day of it.
6 – Millennium Park, Chicago

Millennium Park is home to the famous and controversial "Bean" sculpture. It's also a great place to take in Chicago's towering skyscrapers from ground level. Though you might not be able to snap a good photo next to the Bean thanks to its high tourist concentration, admiring it from afar is just as satisfying.
7 – Las Vegas Strip, Nevada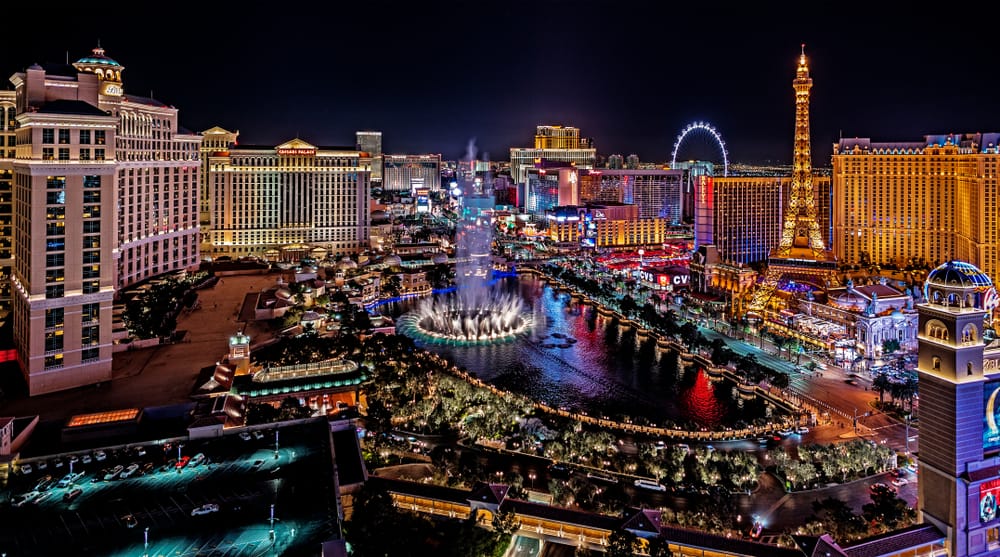 Let's get this out of the way right now: the Las Vegas Strip is not for everybody. It depends on what you're looking for. If you want to be overwhelmed by glitz and glamour, you should already have the Strip on your bucket list. It's a true assault on the senses and a once-in-a-lifetime experience.
8 – Monument Valley, Utah and Arizona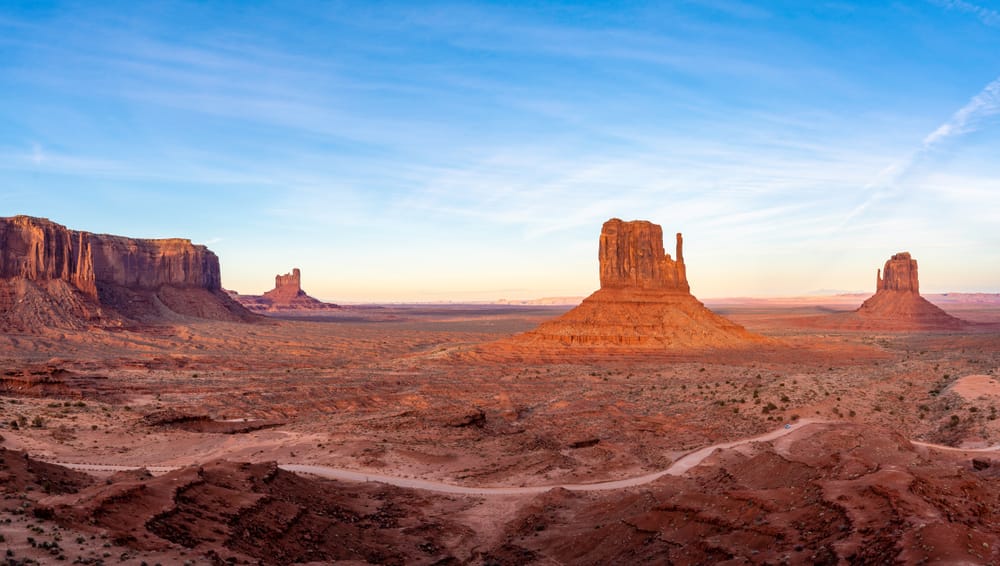 The USA is a dichotomy of beautiful natural landscapes and urban paradises. Nowhere is this more apparent than Monument Valley, which is a monolith-strewn landscape straight out of your favourite Western. Like Yosemite, it's hard to take a photo of Monument Valley that isn't beautiful.
9 – Lake Tahoe, Nevada and California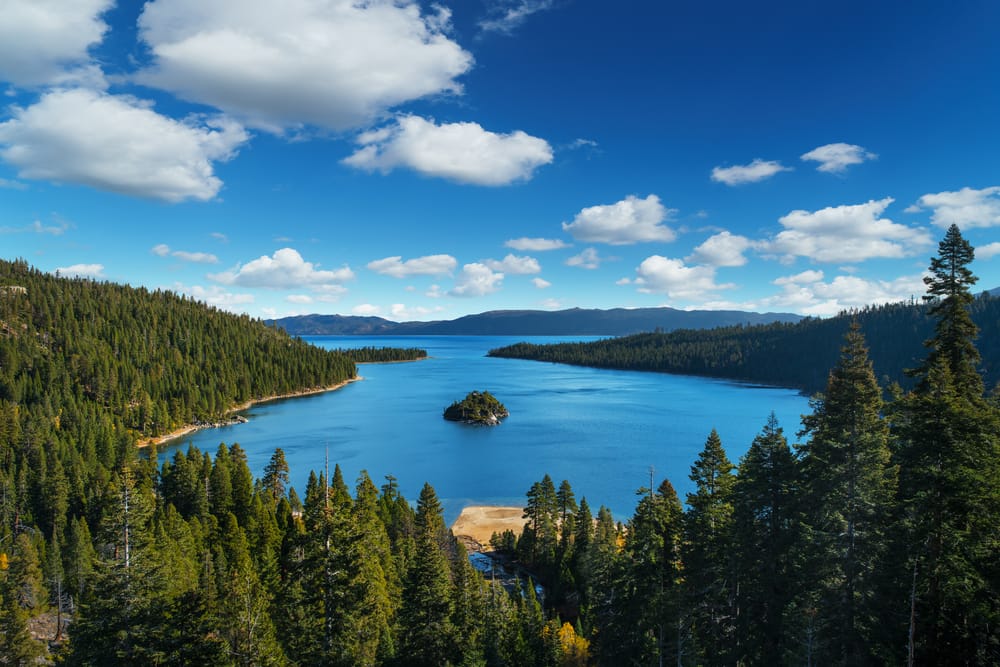 Lake Tahoe sits on the border between Nevada and California and is a staggering two million years old. This lake massively predates human life on Earth, and boating across its tranquil surface gives a real impression of the planet's storied history. You can also ski in the area when winter hits.
10 – Kenai Fjords, Alaska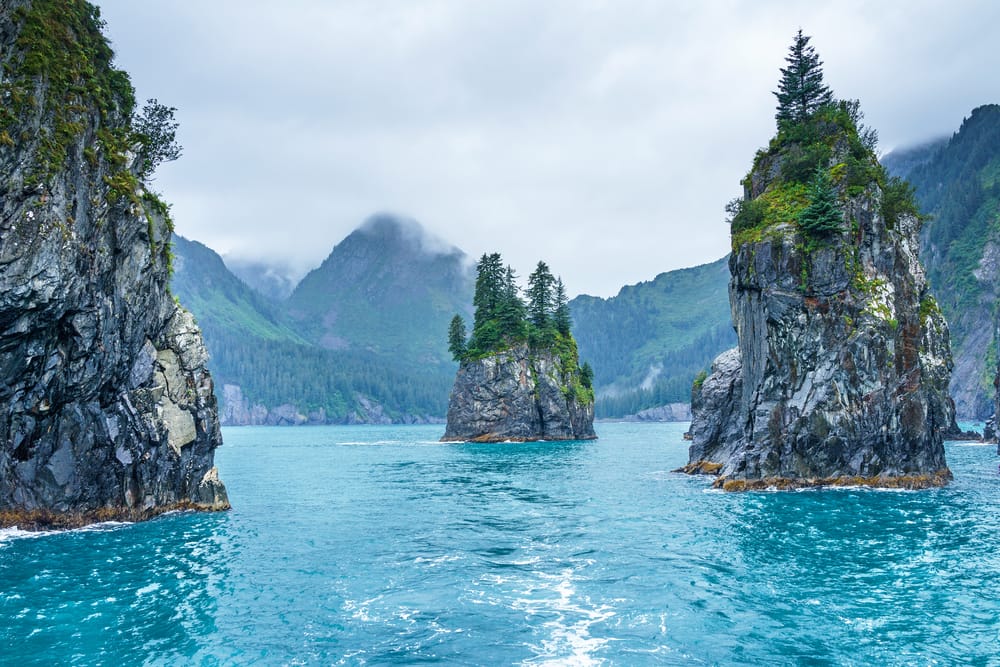 Alaska's Kenai Fjords are a real oasis of calm. The glaciers here are vast and awe-inspiring, but it's not just wintry landscapes you can see. There's plenty of wildlife roaming the Kenai Fjords, as well as cliffs to hike along and marine animals to see if you gaze out over the water.
11 – Chapel of the Holy Cross, Arizona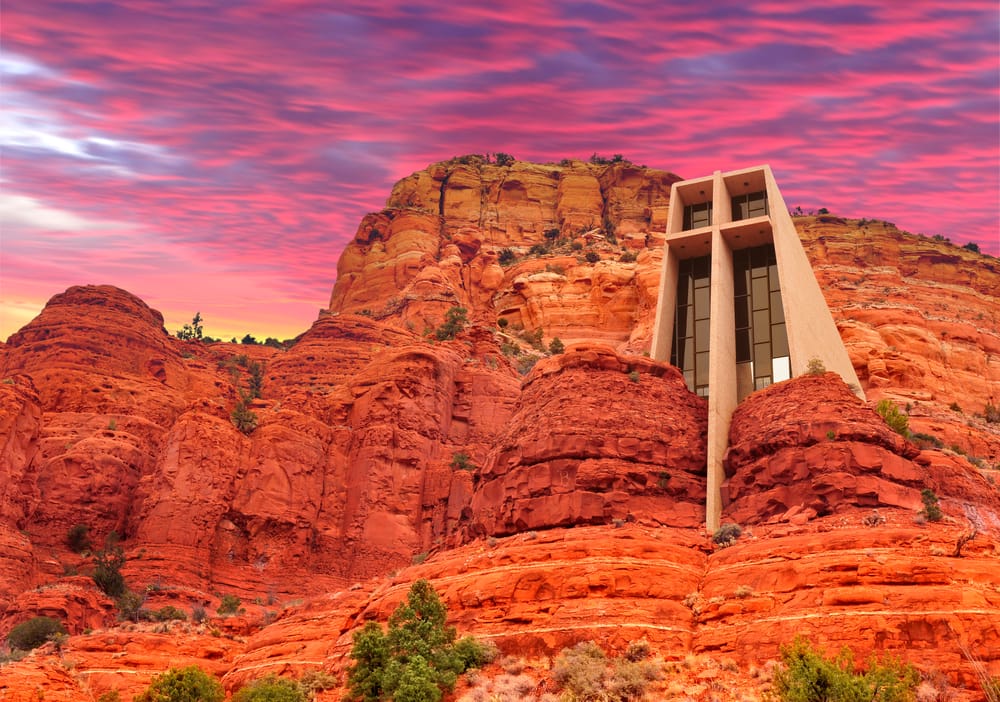 This striking church in Sedona, Arizona juts out over a cliffside, giving it a unique feel. Sculptor and Arizona local Marguerite Brunswig Staude commissioned the chapel after seeing the Empire State Building. It was constructed with the help of Frank Lloyd Wright's son and has been voted one of the seven Man-Made Wonders of Arizona.
12 – Beinecke Rare Book Library, Connecticut
Yale University is a hallowed seat of learning and one of the most renowned academic institutions in the world. It stands to reason that it would also be the home of one of the most beautiful libraries in existence. The Beinecke Rare Book and Manuscript Library's massive book collection and unconventional construction must be seen to be believed.
13 – Driftwood Beach, Georgia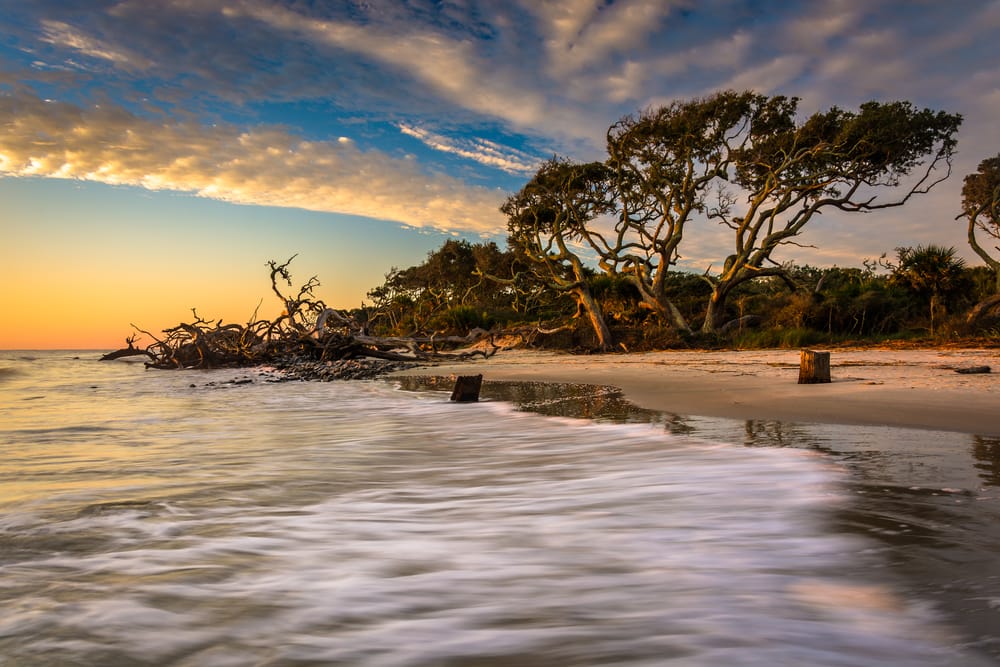 If you're looking for a haunted, desolate location for your film project, look no further than Driftwood Beach. The stark trees dotting the beach make it a surprisingly effective location for a romantic date, but there's an unsettling quality to them, too. Driftwood Beach is the perfect location for the avid Edgar Allan Poe fan.
14 – Niagara Falls, New York (and Ontario)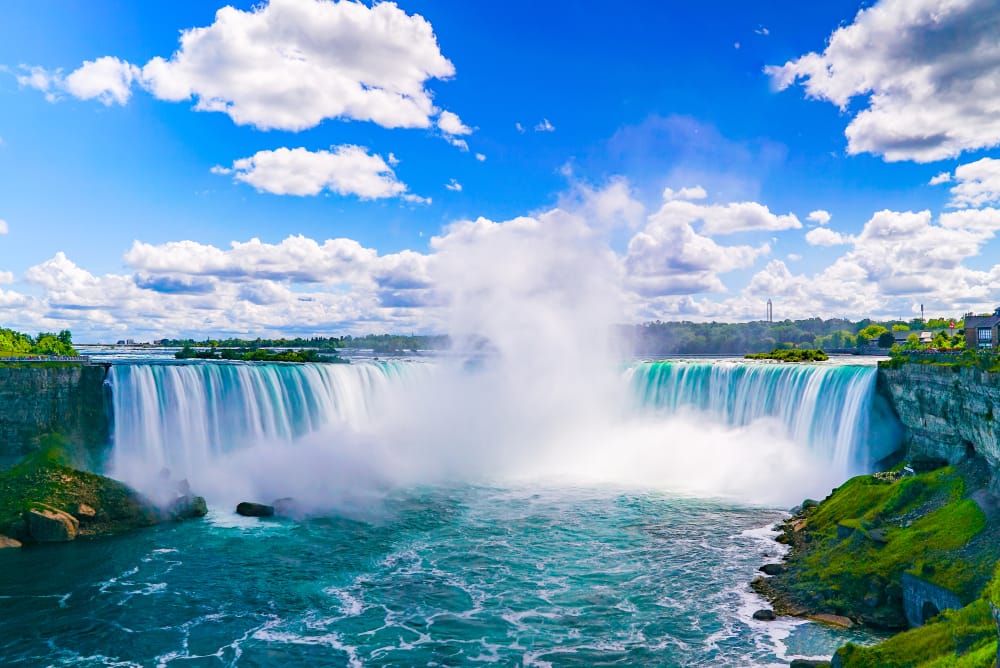 While Niagara Falls isn't technically completely in the United States – one of the three waterfalls is in Canada – the sight is still breathtaking. There's a thriving tourist industry around this beautiful water feature, so you won't have it all to yourself, but just seeing the falls instills a sense of wonder.
15 – Snoqualmie Falls, Washington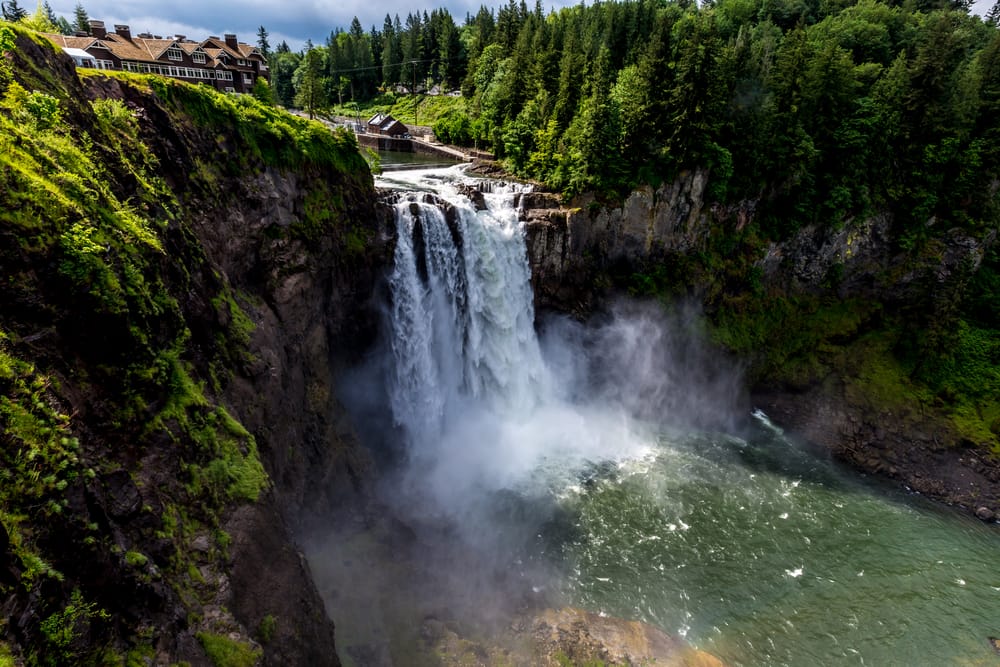 Snoqualmie Falls is one of the most popular tourist attractions in Washington, but it's a little less attended than Niagara most of the time. There are plenty of tours around this idyllic park and waterfall site, but there's also an observation deck and plenty of places to picnic.
16 – The Golden Gate Bridge, San Francisco
Here's a cool fact about the Golden Gate Bridge: there are 38 painters who are employed constantly just to make sure the paint is intact if the bridge gets corroded. That's what it takes to make Frisco's most beautiful bridge (sorry, Oakland Bay Bridge) as breathtaking as it is.
17 – The Badlands, South Dakota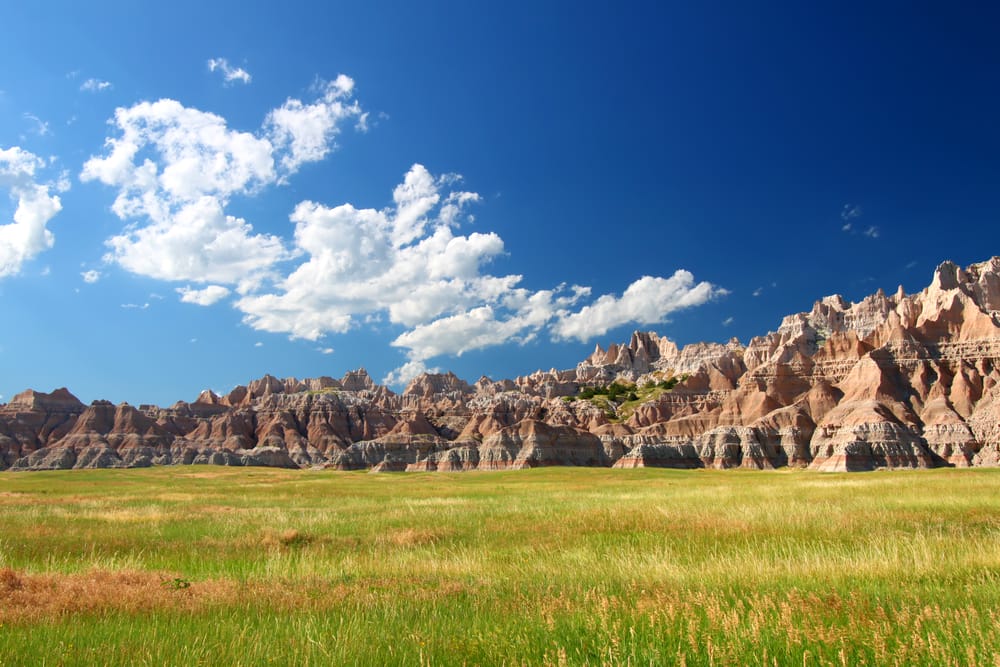 Don't let the name fool you – the Badlands are very good indeed. There are two distinct landscapes on offer if you decide to make this trip: sandstone rock formations and a grassy prairie. The rock formation especially is a treat for relic hunters as it's home to lots of prehistoric fossils.
18 – Antelope Canyon, Arizona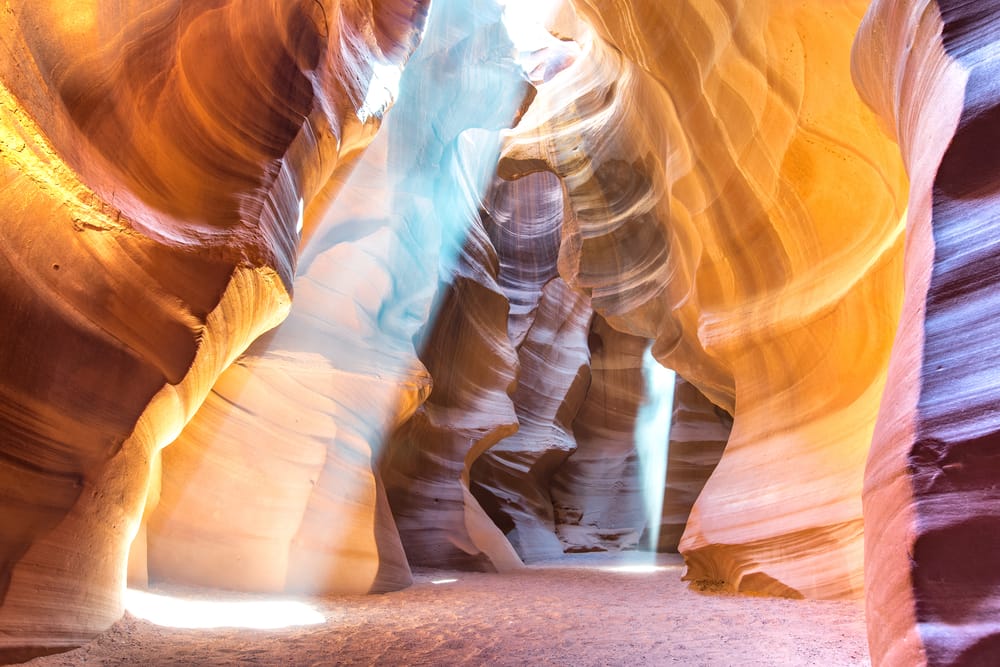 Sometimes, erosion produces some truly spectacular shapes in rocks, and Antelope Canyon is the perfect example of this. The unusual rock formations are just one reason to visit this beautiful canyon, which doesn't require a huge level of physical fitness and is thus perfect for all visitors.
19 – Woldenberg Park, New Orleans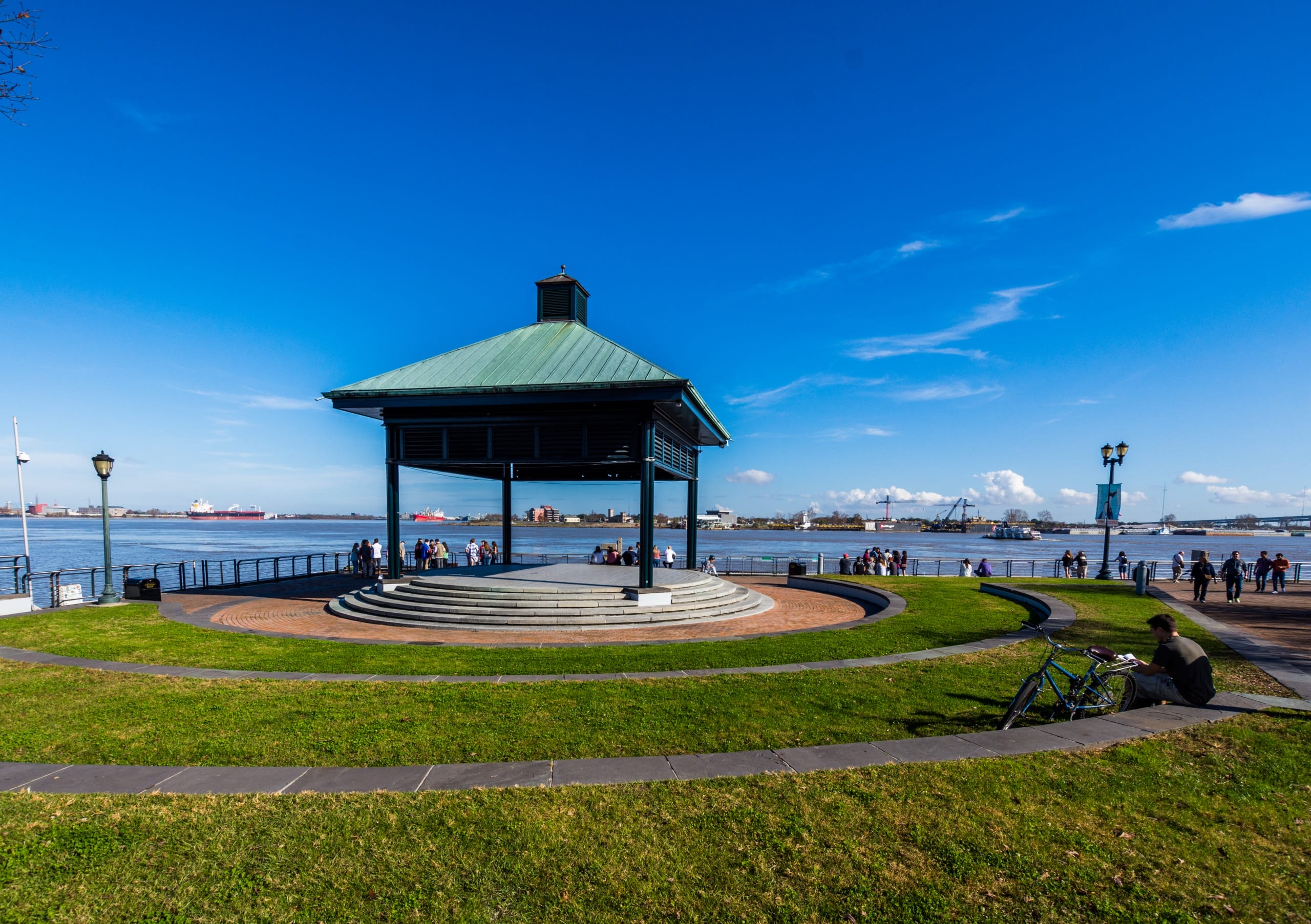 There are no better spots to watch boats roll by on the Mississippi than Woldenberg Park. It's a simultaneously serene and vibrant spot on the New Orleans riverfront, making it the perfect place for simultaneous people-watching and relaxation. Head down there for an evening and you won't be disappointed.
20 – Zion National Park, Utah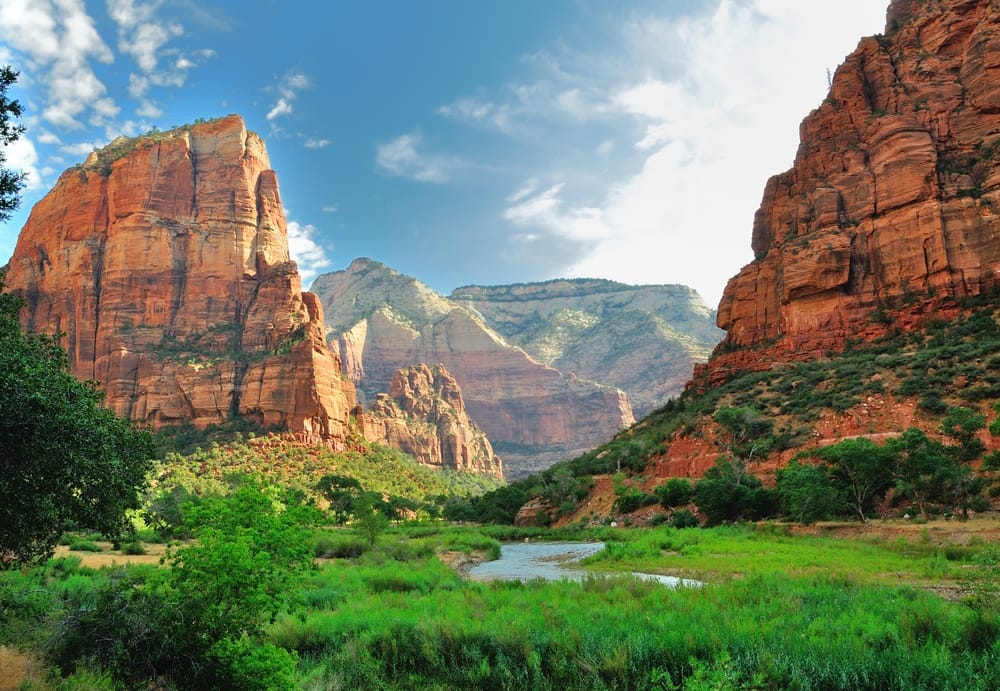 We don't know what it is with Utah and spots of natural beauty, but it's got plenty of 'em. Zion National Park is just one of several gorgeous places in Utah to take a stroll and get a view of the state's massive, spacious canyons. There are, of course, plenty of hotels and tours there too.