There are so many fun and exciting things to do in Canada and Vancouver is the particular place to explore these things. Did you know that Vancouver was ranked as the third most "livable place in the world" because of its high standard of living and quality of life! Not only is this city beautiful and amazing to live in, but it also has endless things to explore. From the food, markets, parks, bars, breweries, culture, and history, you will never have a dull moment while visiting this iconic city.
Gastown
One of the many places to explore is the Gastown Neighborhood. It is one of the oldest neighborhoods in Vancouver. Gastown is located on the North end of the Vancouver peninsula. One of the more iconic landmarks in this neighborhood of Vancouver is the famous Steam Clock. Every 15 minutes, the clock lets out a bit of steam and five whistles. Every hour, it lets out a toot from each whistle. It is quite the fun thing to witness!
Gastown area is also a great place to get your eating and drinking on! No matter where you go, you can find any cuisine you desire. From gastronomy to vegan, you will find it all. Here are a few highly recommended places to visit while you are exploring Gastown. Keep in mind that there are open container laws so you may not want to drink in public while you are here.
Best bars to visit
Alibi Room: 157 Alexander St.
Cactus Club Cafe Station Square: 6090 Silver Dr.
The Diamond: 6 Powell St.
Bayside Lounge: 1755 Davie St.
The Railway Stage & Beer Cafe: 579 Dunsmuir St.
Best restaurants to eat at
The Flying Pig: 102 Water St.
Pourhouse Restaurant: 162 Water St.
L'Abattoir: 217 Carrall St.
Gringo: 27 Blood Alley Square
Twisted Fork: 213 Carrall St.
Chinatown
There are also many places to eat in Chinatown! Chinatown is centered on Pender Street and is surrounded by Gastown and the downtown business district.
It is a great hub of culture, food and art. While visiting this iconic neighborhood in Vancouver, make sure to head your way to WING Sang Building. This is one of the oldest buildings in Chinatown. It has been transformed into one of Canada's largest Contemporary art museums. Contact RennieCollection.org to schedule a tour. When it comes to cuisine, Chinatown is most known for DimSum and Ramen restaurants.
Highest rated restaurants in the Chinatown area
The Ramen Butcher: 223 E Georgia St.
Fat Mao Noodles: 217 E Georgia St.
Kam Wai Dim Sum: 249 E Pender St.
Jade Dynasty Restaurant: 137 E Pender St.
Bao Bei Chinese Brasserie: 163 Keefer St.
Aside from the amazing food throughout the beautiful city of Vancouver, the astonishing variety of people, culture, and landscape makes this city that much more desirable to tourists from all around the world.
One of the highest recommended places to visit while you are traveling to Vancouver is Stanley Park. It is known for its beautiful beaches, local cuisine, vast wildlife and many historical landmarks. It is a great way to spend an afternoon getting some exercise and a much needed breath of fresh air. According to visitors, the seawall is the highlight of this park and boasts about 10 kilometers of pathway surrounding the park. It takes about two to four hours to walk the parameter depending how many locations you may decide to take a rest. Some people opt to rent bicycles and bike around the park. How matter what, you will not be disappointed during your visit to Stanley Park. And one last piece of advice, you will not want to miss the incredible sunsets here!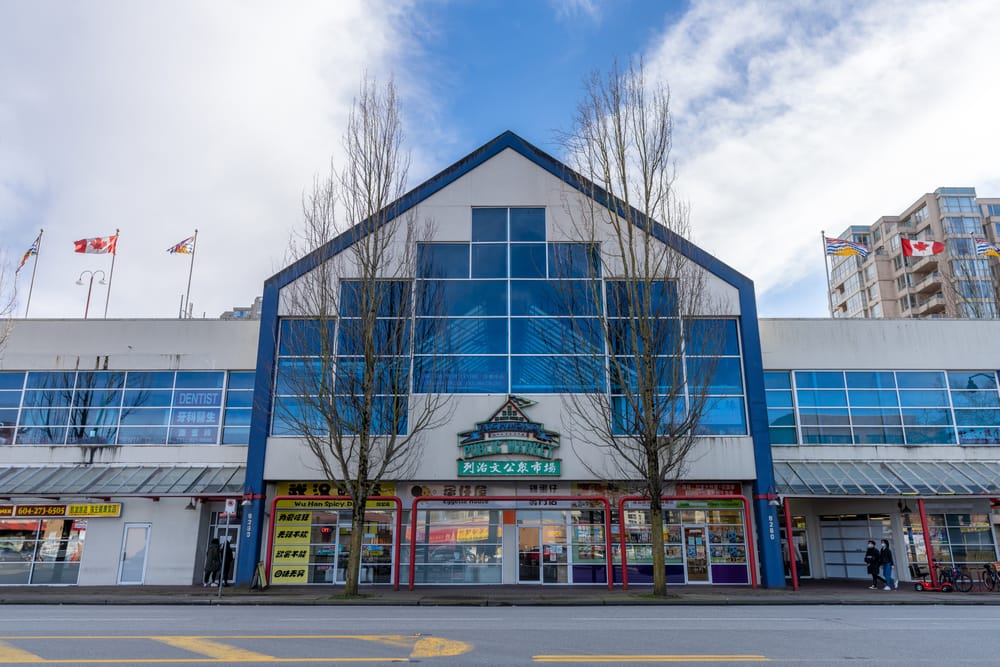 Richmond Market is also a very popular night market for people of all ages. Located in Stanley Park and one of the best places to visit while you are in the area. It is precisely located on the corner of Number 3 and River Road, which is located next to the River Rock Casino. Here you will find an array of clothing vendors,, games for kids, as well as endless variety of street food and dessert. The market is known to be one of the largest night markets in North America! Be aware that most of the vendors only accept cash so make sure to bring plenty of it when you visit.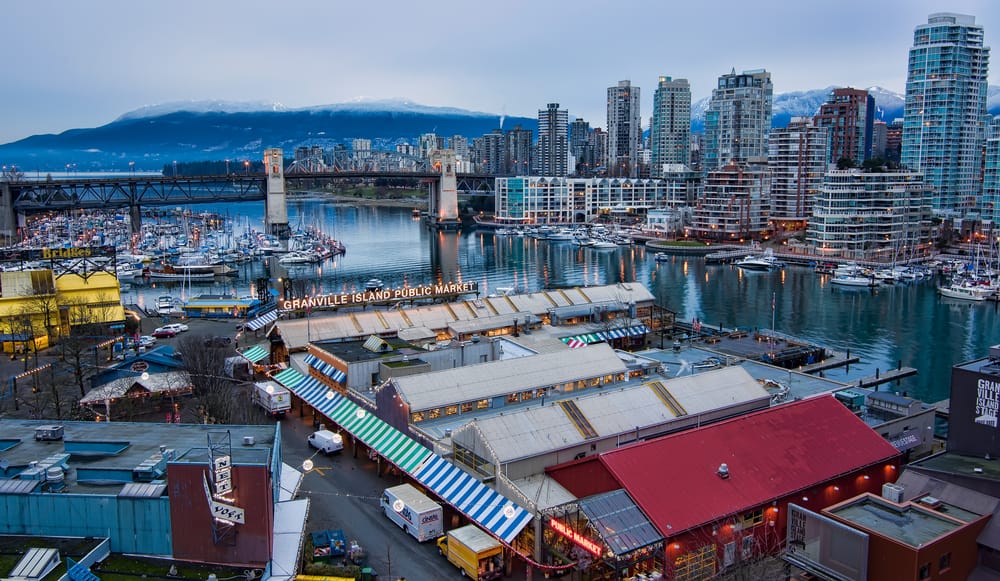 One of the other great places to visit in Vancouver is the iconic Granville Island. This area is centrally located and offers lots of activities including breweries, cafes and bookstores. It is also fun to just walk around the streets and neighborhoods to admire the artsy and hipster neighborhood. Here are some suggestions of places explore around Granville Island.
Granville Giant Murals
Burrard Bridge
Granville Island Brewing: Offers great craft beers from around the area
Dockside Restaurant: 1253 Johnston St.
Backstage Lounge: 1585 Johnson St.
On a side note, if you plan on visiting Granville Island on a Saturday, you will definitely want to check out the Farmers Market. Their hours of operation vary from season to season so it is important to check their schedule depending on the time of year you are visiting.
Check out their website here.
In conclusion, as listed above, there are so many things to do during your visit to the spectacular city of Vancouver, British Columbia. This is just a short list of those places so make sure you do your research because there is something to do for everyone. Whether you are a foodie or an adventure seeker, there are endless possibilities that you will not want to miss out on.