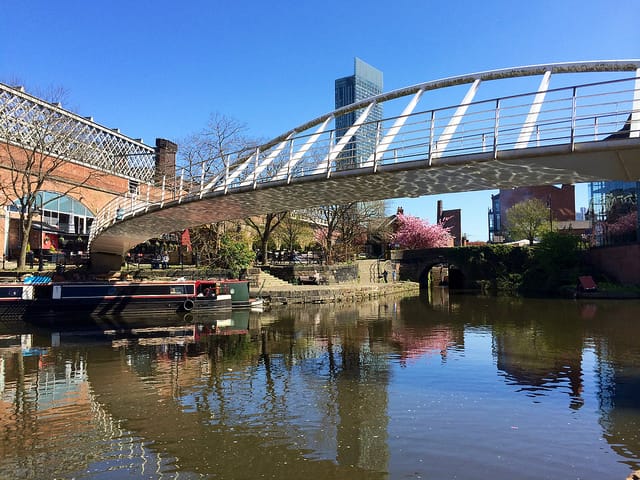 Link to image
England's third largest city, Manchester, is a cultural place that is great for tourists. Many people visit the city to take in some culture and enjoy the unique, bohemian vibe of the area. The city is buzzing, and there are always things to do. Forget London, visit Manchester for a fun weekend. Many artistic people love the city as it is a fantastic place to develop as an artist. There is a huge music and art scene within the city, which means that people can find a hub of fellow creatives. If you are planning a trip to Manchester, you should make sure that you know where to go. The city is vast and, as such, there are many things to see in the area. Here are some great travel tips to help you when planning your trip.
Love shopping? Try the Northern Quarter
The Northern Quarter in Manchester is famous for its cool, quirky shopping district. In the center of the city, you can find your regular high street stores, but in this region you can find independent retailers. Take a trip to the Northern Quarter when you visit the city, and it will not disappoint. From thrift stores to pie and ale stores, there is everything you can hope for (and more) in this fantastic district.
See some live music or shows
Theater and music are huge businesses in Manchester. While you are traveling, you should be sure to look up some events in Manchester and see whether anything tickles your fancy. Manchester is the birthplace of great bands like Oasis and Joy Division, and so there is a wide and diverse music scene in the city. Many gigs in the city take place in local bars and so won't cost you a thing to see. Other shows take place at the MEN Arena, which is just outside the city and hosts large concerts.
Learn about science
The Museum of Science and Industry is one of the best attractions in the city of Manchester. The museum is not just in one building; there are many buildings around the city that are home to exhibits. If you are at all interested in science, industry or technology, the museum is a must see attraction. Once inside, you can learn about how technology has developed since the industrial revolution. The attraction is a great experience for both adults and children alike.
Catch an (independent) movie
The people of Manchester adore independent cinema. Whilst in the city, you should take the chance to see an independent or art house movie. The Cornerhouse, near to Oxford Road Station, is a cinema come art gallery that dedicates itself to being unique. The cinema itself shows independent films throughout the day, and so you can catch a British movie or foreign film. The art gallery is home to a range of temporary exhibitions. Make sure you research what exhibits will be in the gallery when you visit. The gallery is famous for showing weird and wonderful exhibits that fascinate audiences.
Take a trip to the cathedral
Manchester Cathedral (aka Cathedral and Collegiate Church of St Mary) is a great way to end a tour of the city. The building itself is large and impressive, with many original features. If you are a fan of Gothic architecture, you will adore this building. You can enter the building for free, and so the attraction is a cheap alternative. Make sure that you are quiet when walking around the cathedral. The administrators often hold shows and music nights in the cathedral itself. Make sure you book in advance if you'd like to see a show in the cathedral as tickets sell out fast.