For such a geographically small nation the United Kingdom has a sensational range of walking options and has terrain to suit every aesthetic taste and level of fitness. From Scotland's highest peak Ben Nevis to the rolling, undulating meadows of the Cotswolds and the spectacular coastal scenery of Cornwall, there is majestic scenery in practically all regions of these fair isles. Here we look at some of the very best walks the UK has to offer and we're confident they can hold their own against any in the world.
Snowdonia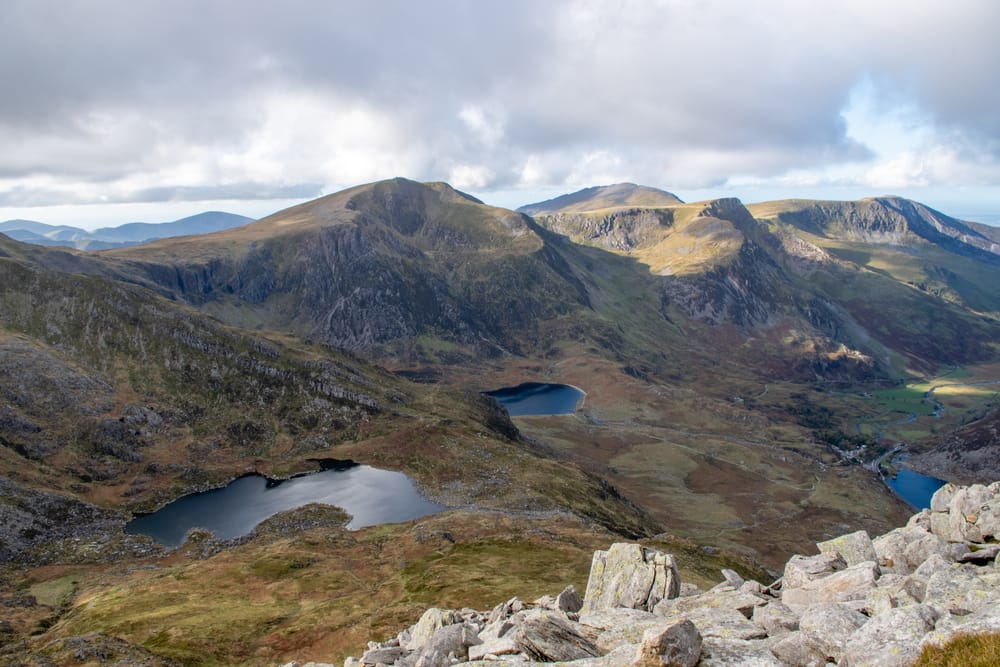 Let us start in Wales, with the Bochlwyd Horseshoe in Snowdonia. Certainly not one for novices, this exhilarating scramble entails covering thin rock ridges, narrow gullies and broader outcrops and is sure to get the endorphins flowing. Visiting two of the country's best-known summits, GlyderFach (the sixth highest peak in Wales at 994m) and Tryfan (915m), the walk offers sweeping vistas of all that northern Snowdonia has to offer.
With numerous fascinating features, such as the duel boulders Adam and Eve and the eerie, haunting formation of Castell y Gwynt, the walk is almost constantly jostles the senses and is a great walk for older children upwards, assuming they have a reasonable degree of walking experience.
Whilst many people argue the Snowdon Horseshoe is the National Park's number one route, to my mind the Bochlwyd should be top of your list. It is more varied, you are sure to encounter fewer fellow walkers (although neither could ever be called crowded) and the degree of challenge can be varied to suit one's ability by altering the course you take. It can be taken on at any time of year – although winter would certainly be best left to the skilled and well-prepared scrambler – and the four mile route is a fine way to spend the better part of a full day.
Lake District
For those looking more towards relaxation than invigoration, the Lake District has an array of suitable, gently-does-it walks, though there are also hikes to get the adrenaline flowing like a raging spring river. The Coniston Round is a magnificent balance between the two ends of the spectrum, offering relatively easy walking but without sacrificing the splendour of the mountains.
It's a good 14 miles and will take a solid seven hours, probably closer to eight. There is a certain amount of tough ascending but nothing technical and certainly nothing beyond the fitness of even the most occasional walker. As with the Bochlwyd Horseshoe there is plenty to occupy your mind on the climbs, with the imposing cliffs of Dow Crag a highlight. The best thing about this route is that it maintains altitude almost all of the way, meaning you are rarely without superb views, either out to the coast or to the surrounding hills and mountains.
Stratford-upon-Avon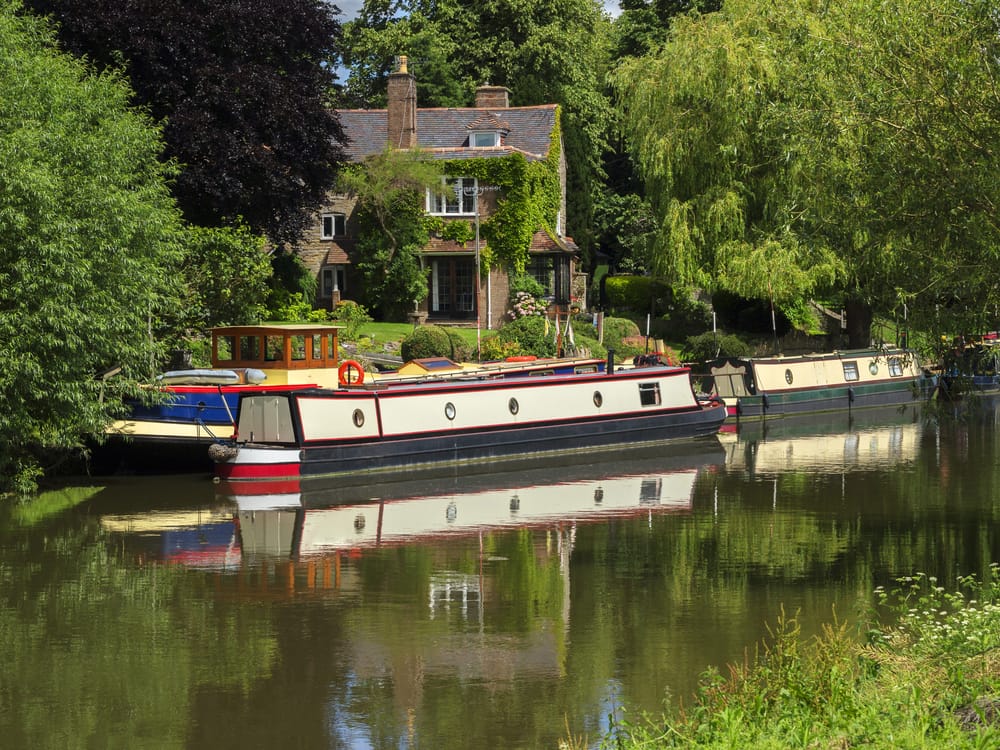 For culture vultures and history buffs, why not combine a walking holiday with some of the myriad culturally significant landmarks and stopping points that abound in the UK? One option – and, as always, there are many, would be to walk from Stratford-upon-Avon (Shakespeare's birthplace, as you are probably aware) via numerous archetypal English villages and small market towns, to the historic university city of Oxford. The scenery may not be as dramatic as the more rugged destinations, but watching a performance by the Royal Shakespeare Company on their home turf and visiting some of the fascinating – and ancient – colleges in Oxford adds a different dimension that is sure to appeal to many.
Britain Isles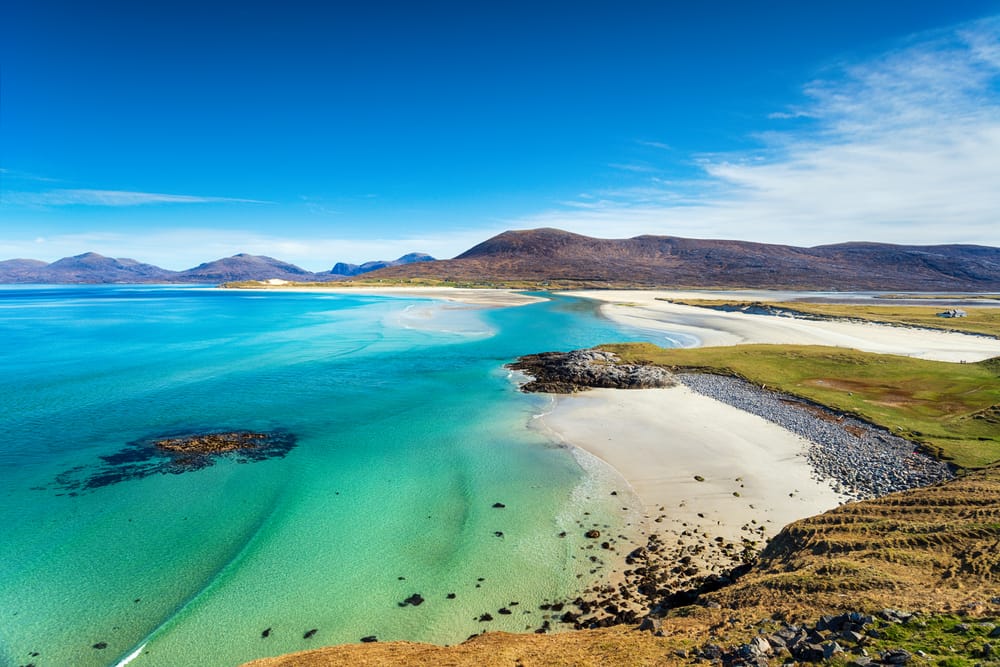 If coastal walks are your preference then the Britain Isles are, once more, a fantastic option. The clue is in the name – isles – and with over 11,000 miles of coastline you are genuinely spoilt for choice. Whilst the West coast of Scotland, North Yorkshire or Northumbria all have much to offer, in our opinion the finest walks with the sea at your side are to be found in the South of England, with Dorset, Devon and Cornwall all offering escape, romance and fresh, salty air in abundance.
Lulworth Cove in Dorset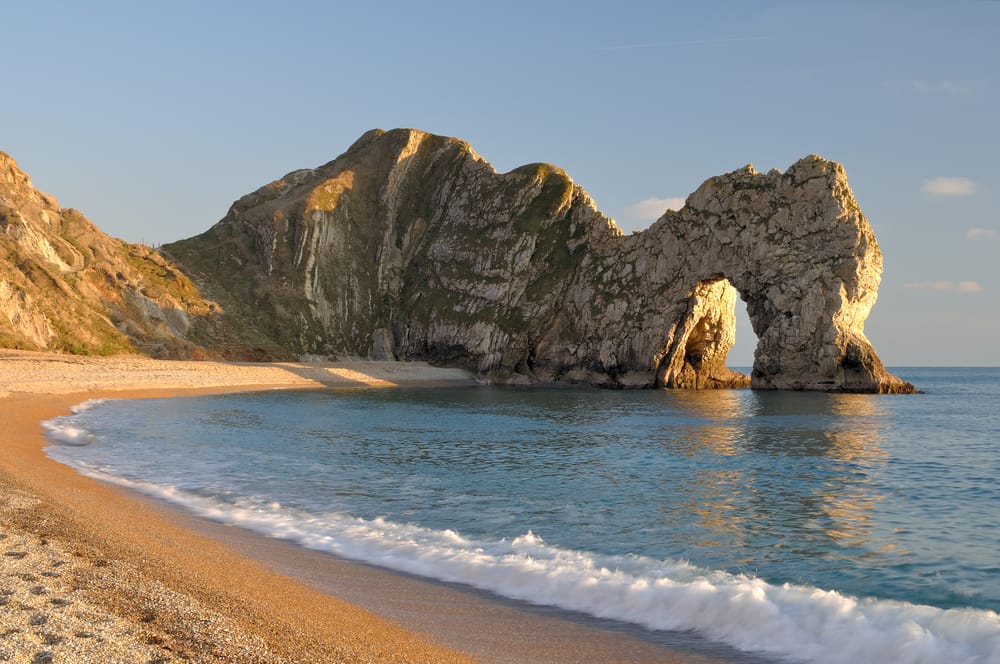 Picking just one route seems both nigh on impossible and also a tad unfair on all the other fabulous possibilities. However, with a gun to my head I'd have to plump for the area around Lulworth Cove in Dorset. There are plenty of different routes to choose from so you can tailor the length and difficulty to your needs but all of them will offer up some of the most stunning views imaginable.
Durdle Door is one of several highlights, the limestone arch reaching out into the sea like a fairytale bridge. But in truth the entire Jurassic coast, with its well-managed paths, child-pleasing fossil-hunting, sheer cliffs, erosion-warped outcrops and fabulous views is one entire highlight.
This article could easily cover another hundred majestic options and probably still leave some readers marvelling that we've ignored their own personal favourites. With Pembrokeshire, the Peak District, the Yorkhire Dales, various areas of Northern Ireland and numerous other areas to explore you could spend a lifetime – and what a lifetime – walking around these little, wet islands and still only scratch the surface. Of course, the longer you wait, the less you'll scratch, so wait no more. Get that long weekend, week or even fortnight booked off work and get planning your UK walking holiday: just remember to pack the raincoat.