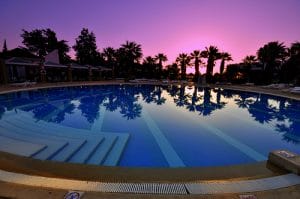 It's not a nice thing to consider, and that's why a lot of people don't bother. We go on holidays for fun, with friends, family, to sight see…but what should you do if you have an accident on holiday?
Anything can happen, even if you think the holiday you are going on will be safe you could get food poisoning, slip or fall, or even be involved in a road traffic accident. It's not nice to consider, but everybody should. Would you know how to handle the situation if you had an accident on holiday? Read on to ensure you are prepared should the worst happen.
Insurance
Invest in travel insurance, especially if the holiday you are planning is dangerous or an adventure holiday. Some insurance policies don't cover adventure holidays, so be sure you are choosing the right plan to cover your needs. You may need to purchase separate insurance if a company will not cover you for your adventure holiday. Most insurance policies will protect you should any of your possessions get stolen, any travel plans get cancelled or should you become injured.
After an accident
Immediately after an accident the first, most obvious thing you should do is seek medical help and advice. Once you have received appropriate medical care, be sure to alert your travel reps about any accident claims. Depending on how serious your accident, you or someone you know should get together information relating to the accident. You should get contact information on who is responsible, contact information of witnesses and record the circumstances which led to the accident. Take pictures if you can, and as many notes as possible. All the evidence you collect will help you to make a claim, should you need to.
Depending on where the accident happened, whether at a hotel or another business, have the staff record it in their accident book.
Making a claim
You could be entitled to make a claim for compensation, should you or a member of your family/friends have an accident abroad. For this claim to work, you need to be able to prove that you were not at fault for the accident, and either e.g staff at a business or another driver were responsible. If you do decide to make a claim, this can usually be affected depending on what country you are in, as each country holds it's own laws.
You can usually still claim if the company responsible are from the UK, or if your holiday package was all inclusive.
If your claim is successful you could be entitled to compensation for injuries or illness, loss of enjoyment, a loss of income due to time off work and any medical bills.
Be aware that if your holiday was not part of a package you can still make a claim, but it will be harder and you stand less chance of winning.
If you are planning a holiday, please read through and consider these points carefully in order for you to handle the situation correctly should it arise. Hopefully, this will just be a precaution and you will enjoy your holiday free of injury or illness!