Driving around is one of the best ways to see any country. It gives you complete control over your travels. Plus, with the right vehicle, you can explore a range of different terrains. If you want to take lengthy road trips, you should consider buying an RV. They're ideal for anyone who wants to have the comforts of home and save money by avoiding hotels. With an RV, you can stop almost wherever you want. However, choosing the best one for you can be hard. There are so many models to choose from that getting the right vehicle for your purposes can take a while. Here are some things you need to know to help you make your selection.
Trailer, Fifth Wheel or Motorhome?
There are three main types of RV you need to consider. These are trailers, fifth wheels, and motorhomes. Some people might also consider tent trailers, which have pop-up tents on them. However, the first three types are probably going to be more suitable for most people. A travel trailer is designed to be pulled behind your car or another vehicle. They're pulled entirely behind the vehicle, unlike a fifth wheel. A fifth wheel has a section that extends over the vehicle, which is usually a pickup truck. A motorhome doesn't need anything to tow it, so you drive it independently. The things you need to consider are the size and what your current car or truck can pull.
Photo via Louisiana State Parks
How Long Do You Want It to Last?
When you buy a vehicle, you might think you would always want it to last as long as possible. But if you think about it a little longer, you know you would have to pay a lot more for a longer-lasting vehicle. You should consider your budget and how long you expect your RV to keep going. You don't need an RV that will last several decades if you only want to use it for a few years. You might be trying out owning an RV, in which case you don't wish to buy the most expensive model on your first go. Perhaps you just want one that will last a year or two to test it out.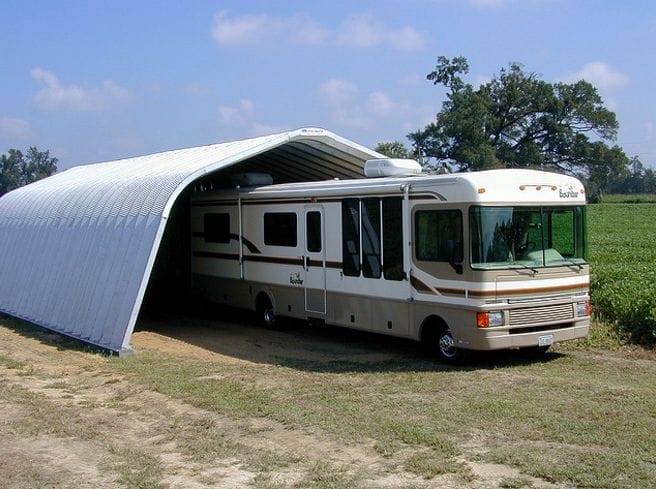 Where Do You Want to Go?
The places you want to explore and where you want to camp are important to consider. Many campgrounds won't be suitable for larger vehicles. If you want to get a huge 40-foot RV, you need to accept that there may be places you won't be able to go. A lot of older campgrounds weren't designed with these rigs in mind, since they didn't exist yet! You'll need to balance the amount of living space you want with where you want to go. Are you willing to accept that you won't be able to stop at some beautiful places because your vehicle is too large?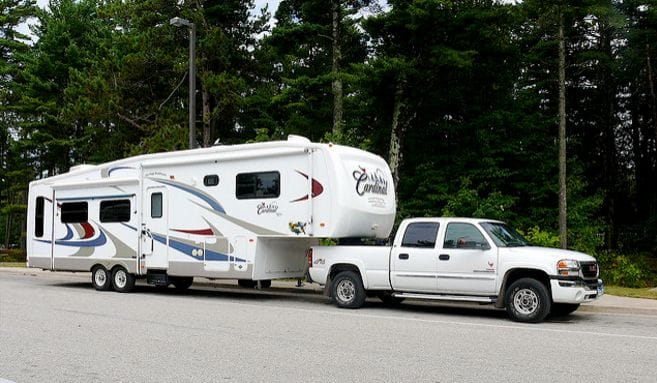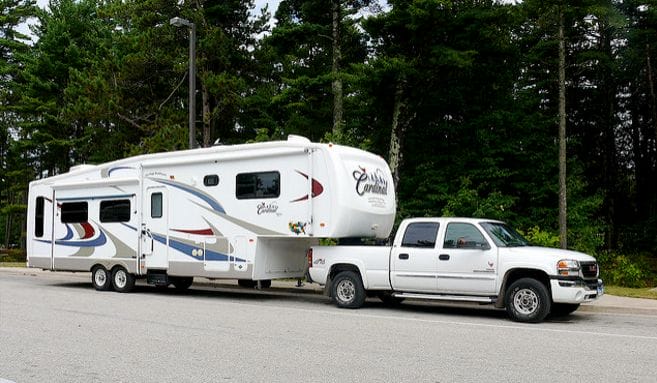 Photo via Larry and Teddy Page
How Long Will You Travel For?
It's also essential to consider how long you're going to travel for. A lot of people who buy impressive RVs decide they want to go full-time. If this is your plan, you probably want one that's as close to a home as possible. Fifth wheels like DRV Mobile Suites and motorhomes are likely to be suitable for you. You would want something with as many home comforts as possible. However, if you're planning on short trips, you won't need so many bells and whistles.
You should spend a long time thinking about which RV is right for you. It's a significant investment, so don't rush into buying one you might not enjoy.