Welcome to the Lonestar state, better known as the great state of Texas. Texas is big and loaded with interesting cities, landmarks, and secrets just waiting to be discovered. Southern hospitality and western roots give the state a unique personality, making it a perfect place to explore. 
Since Texas is so big, it is nearly impossible to see the entire state in one visit. However, whatever corner of Texas you may find yourself in, there is an adventure waiting. Whether you are looking for big cities filled with attractions, small western towns piled with history, or gorgeous Gulf coast beaches, Texas has it all. 
Spending a week in Texas gives visitors a wide variety of options of where to go and what to see. For a 7-day visit, we recommend the cities of Austin, Houston, and Galveston. Each place has its own southern charm, and lots to see and do. 
Here is a guide on how to spend a few days in each city, and how to make the most of your time in the great state of Texas. The guide consists of 3 days in Austin, 2 days in Houston, and 2 days in Galveston. 
Austin: 3 days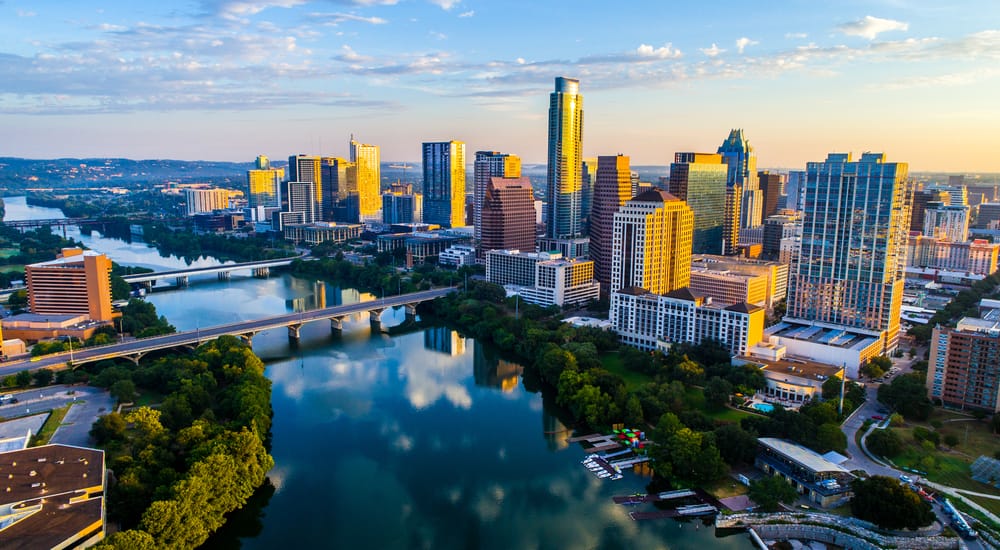 Austin is one of America's favorite cities and is known for having some of the best BBQ cuisines in the world. The city itself is very unique, a little weird, and is growing more each day. Spending 3 days in Austin is a perfect amount of time to get a taste of the city and enjoy what all it has to offer. 
Spend a day learning about the history and culture of the city. Landmarks like the State Capital, Governors Mansion, Mexic-Arte Museum, Museum of Weird, and South Congress Avenue are all ideal places to dive deep into the history of Austin. 
Connect with nature and spend the next day at Barton Springs in Zilker Park. It is a natural underground spring that stays a cool 68 degrees all year round; a perfect way to cool off from the Texas heat. 
Finally, take a tour of downtown Austin and explore all the nocks and crevices in the city. Visitors can opt for the Secret Austin Food Tour, Weird Austin City Tour, BBQ and Winery Tour, or explore the city all on their own. If you don't choose the food option, don't forget to try some BBQ on your own before you leave!
Houston: 2 days 
Houston is just a short 3-hour drive from the bustling city of Austin and has just as much to offer visitors as its neighbor. Houston is a large metropolitan city, best known for having 6 professional sports teams and being a hub for the oil industry. It is a perfect blend of sports, yummy cuisine, parks, and city life; ideal for any type of traveler. 
Since Houston has the greenest parks of any city in Texas, it is best to explore at least one. Begin by exploring Buffalo Bayou Park, and experiences some of the best Skyline views in all of the city. Enjoy the scenery by walking along pathways, or opt to kayak along the river. 
Spend the rest of the day brewery hopping, as Houston has a large beer scene, at places such as Heights Bier Garten, 8th Wonder Brewery, Sigma Brewing Company, or Fat Cat Creamery. 
Head over to the Museum District of Houston to learn all about the culture and a bit of history. The Houston Museum of Natural Sciences and the Museum of Fine Arts are 2 great options to begin your day of educational exposure. 
Head over to East Downtown District and discover the vibrant downtown area. Loaded with murals, bars and breweries, landmarks, and graffiti, is an ideal place to indulge in the nightlife of the city. Also, be sure to catch some live country music when the sun goes down, as Houston comes alive in the nighttime. 
Galveston: 2 days
Galveston is known for being a prosperous coastal town, and home to some of Texas' most beautiful beaches. It has a history of being a 'resort island' and has many exciting and entertaining attractions for visitors. It is the ideal location for a weekend getaway or sunny vacation. 
For the best mixture of both aspects of the city, spend one day enjoying Galveston itself, and one day relaxing on the beach by the coastline.
The city itself was once the 'Wall Street of the South,' and a lot of that history still stands today. Enjoy a day of sightseeing at places such as Moody Mansion; a 20-room 1800s mansion once home to the most prosperous family in Galveston, the Railroad Museum, Lonestar Flight Museum, and the Strand District. In addition to museums, Galveston also gives visitors a chance to tour a working oil rig, as well as the Tall Ship Elissa. 
In addition to attractions and sightseeing spots, Galveston also has an abundance of restaurants, bars, seafood joints, shops, and boutiques located throughout the Strand District. Grand any last-minute trinkets or souvenirs to take home, grab a drink and find a local show to enjoy. 
The beaches of Galveston are some of the most beautiful in the state. The island is lined with white sands and cool blue waters all along the coastline. Spend a peaceful day relaxing at Porretto Beach or West Beach with your toes in the water. These are typically the best options for tourists or a quick getaway trip. 
Porretto Beach is located nearby the Galveston Island Historic Pleasure Pier, which is a must-see location in the city. The pier boasts various cafes, rides, games, and nightlife activities for a perfect evening next to the water. Grab a drink and end the evening, and the week, with a walk on the beach to reminisce on your past week in Texas. 
As mentioned above, Texas is just entirely too big to see in just a week's time. In case you have extra time, or fall in love with Texas and want to see more, check out these cities: Dallas, San Antonio, Amarillo, El Paso, College Station, and Corpus Christi.