It's always great to hang out with your friends, especially if you're ready for some thrilling outdoor adventures. Doing new things with your close friends may be immensely exhilarating. The rush of excitement, the joyous laughter, the precious memories, and the tight-knit friendship are just some of the countless reasons why adventure activities are an absolute hit among friends. This article will discuss five thrilling adventure activities that you and your friends may engage in together.
Rock Climbing
If you want to put your teamwork, flexibility, and focus to the test, rock climbing is the activity for you. Think of yourself climbing a stone wall, whether it be in an indoor climbing gym or a typical outdoor rock formation. Rock climbing has been increasingly popular throughout time, and there are even networks of climbers who exchange ideas and prime climbing locations.

You don't have to be an expert to try it out; many outdoor climbing groups cater specifically to beginners. They provide introductory courses to familiarize you and your traveling partners with the fundamentals before you embark on more challenging journeys. Everyone may enjoy rock climbing with the proper equipment, such as exceptional shoes, tackles, and ropes.
Boating
Imagine the wind in your hair and the sun's warmth on your face as you navigate open waters. Whether you're drawn to the calm and quiet of a serene lake or the thrilling intensity of the ocean, boating has something to offer everyone. Take turns as captain, guiding your buddies through the waves, or simply chill out and relish the beauty around you.

Pack a picnic and drop anchor at a hidden spot for a swim and a snack. Also, customize your boat experience for fishing, water skiing, or tubing. Make it a point to get the best sailing boat for your needs if you're planning a deep waters voyage. You might even add your unique touch by designing your sailcloth with Far East Sails.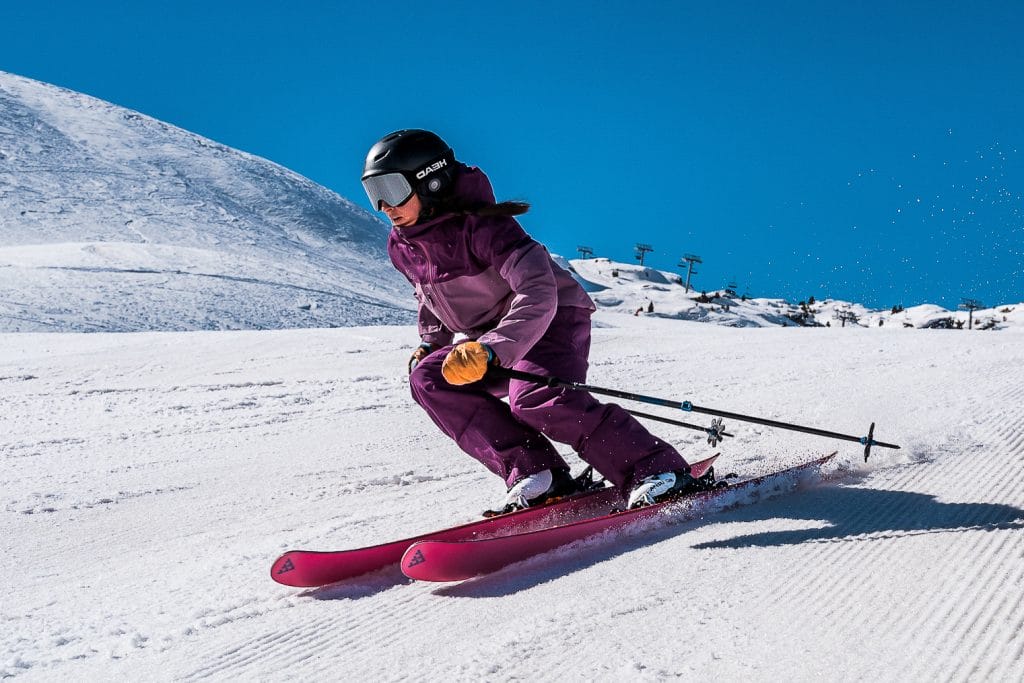 Skiing
Skiing is among the most exhilarating and adrenaline-pumping activities to do with friends. Picture yourself and your friends skiing down a snow-covered mountain, enjoying the thrill of the steep slope and the chilly wind rushing past your face. Hitting the slopes with friends, whether you are an expert skier or a beginner, is usually a blast. A cozy cabin and some après-ski drinks complete the perfect, experience-filled adventure. Choose the best skiing destination, grab your skis and your closest pals, and cause a commotion throughout town for an unforgettable experience.
Surfing
Using a board, you may ride those waves and benefit from the sea's raw power, as surfing brings the elements of air, water, and earth together. From one side of the world to the other, especially in coastal regions, surfing has a long and cherished history that dates back hundreds of years. Surfing requires balance, strength, and endurance.

Surfing is a cardiovascular workout, which is perfect for those who love the outdoors yet need to stay active. There are several seashores that give the best waves regardless of your degree of experience. Encourage your group to stand up on those boards, catch some waves, and share stories and laughter while trying to outdo each other with new tricks and techniques.
Endnote
The four activities listed above give you the amazing chance to propel yourself both mentally and physically while making deep rooted recollections. There is an adventure activity out there for everybody, whether you partake in the outside or are a thrill seeker. Make sure to pick a thrilling destination, maintain safety, and pack appropriate gear.