Every year is a great year for skiing, of course, and if you're European (or perhaps paying a visit there) there's great cause to celebrate.  The various top notch European ski resorts, which are spread out across the sprawling continent, are as varied as they are charming.  Each one presents its own unique opportunity to experience something wondering and perhaps unique.  The following (mostly Swiss) selections represent some of the better choices to consider if you're absolutely dying to strap on those skis and hit the slopes in style.
Mürren, Switzerland
Switzerland and its magnificent Alps have long been an important tourist destination.  This distinctive and attractive rather traditional resort town is a great hotspot for in-the-know skiers and vacationers while remaining somewhat unknown to much of the community.  Most noticeably, there's the style of the areas surroundings, which are decidedly old-school in design and set in the midst of three rather imposing peaks.  Then of course there's the fact that it remains active throughout the winter as well as the summer, which is great news for those who might want to make a couple of annual visits.    Within the town itself there are a number of truly excellent hotels to take up residence in, each with its own array of impressive amenities.
Bernese Oberland, Switzerland
If you're more interested in surveying the landscape while taking in a good amount of skiing, Bernese Oberland will certainly fulfill your desires (and then some).  For starters, the entire area is incredibly beautiful in its natural state, providing full access to all different types of slopes as well as tranquil green Swiss fields to frolic in.  Truly, this region embodies the spirit of both Swiss hospitality and comfort, with amazing chalets and furnishings dotting its map.  As previously mentioned, there is a wide variety of action to be found here, with more standardized runs for the new or inexperienced skier as well as admittance to some very daunting peaks. Moreover, you'll find plenty to do both in the winter as well as summer, including visiting restored palaces, castles, forested areas as well as the "highest railway in Europe" – located at Jungfraujoch.
Kitzbühel, Austria
Perhaps you're less interested in personally skiing and would prefer to bask in the aura of winter sports while absorbing the atmosphere of a somewhat charming foreign environment?  Kitzbühel, Austria can of course offer you all that and more; but don't get the wrong idea – it also hosts some great skiing opportunities as well.  What makes Kitzbühel special is its amazing atmosphere, nearly 10,000 guest beds (including hotels) and unique position high up in the Kitzbühel Alps.  In short, this is the sort of place that very quickly "gets to you" (in a good way), so much so that many might not want to leave after a few days.  There's incredible skiing, hiking, snowboarding and cross country skiing opportunities, of course, but one mustn't forget about the four local golf courses either (with no less than 18 more within close proximity).  Truly, this is a place that has to be experienced to be appreciated completely.
Chamonix, France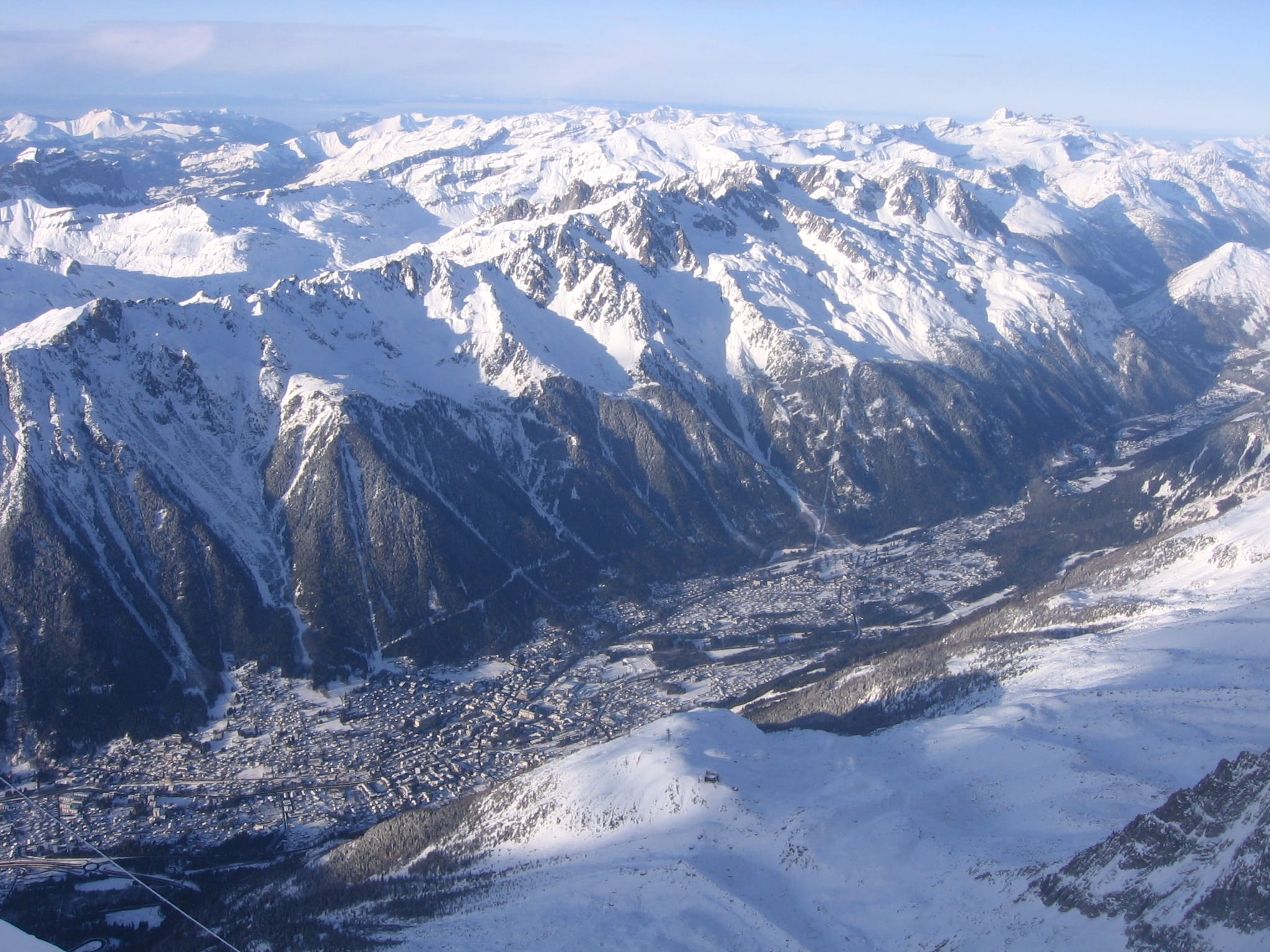 Turning our attention toward France, there's Chamonix, which is by all accounts an excellent choice for a great holiday amidst the Aiguilles Rouges.  Not only is Chamonix one of the oldest resort towns in all of France, it is also a great place for those in search of more "extreme" winter sports activities.  Specifically, you'll find everything from uncharted, high-flying skiing and rock climbing to rafting and paragliding.  Of course the city itself also contains an abundance of incredible art, shopping, restaurants and other leisure activities.  The fun of course doesn't end there, as you can also find conventional access to gold, tennis, ice skating, mountaineering and more.  It's pretty much the winter-themed destination for the person (or family) that wants to experience a bit of everything.
Verbier, Switzerland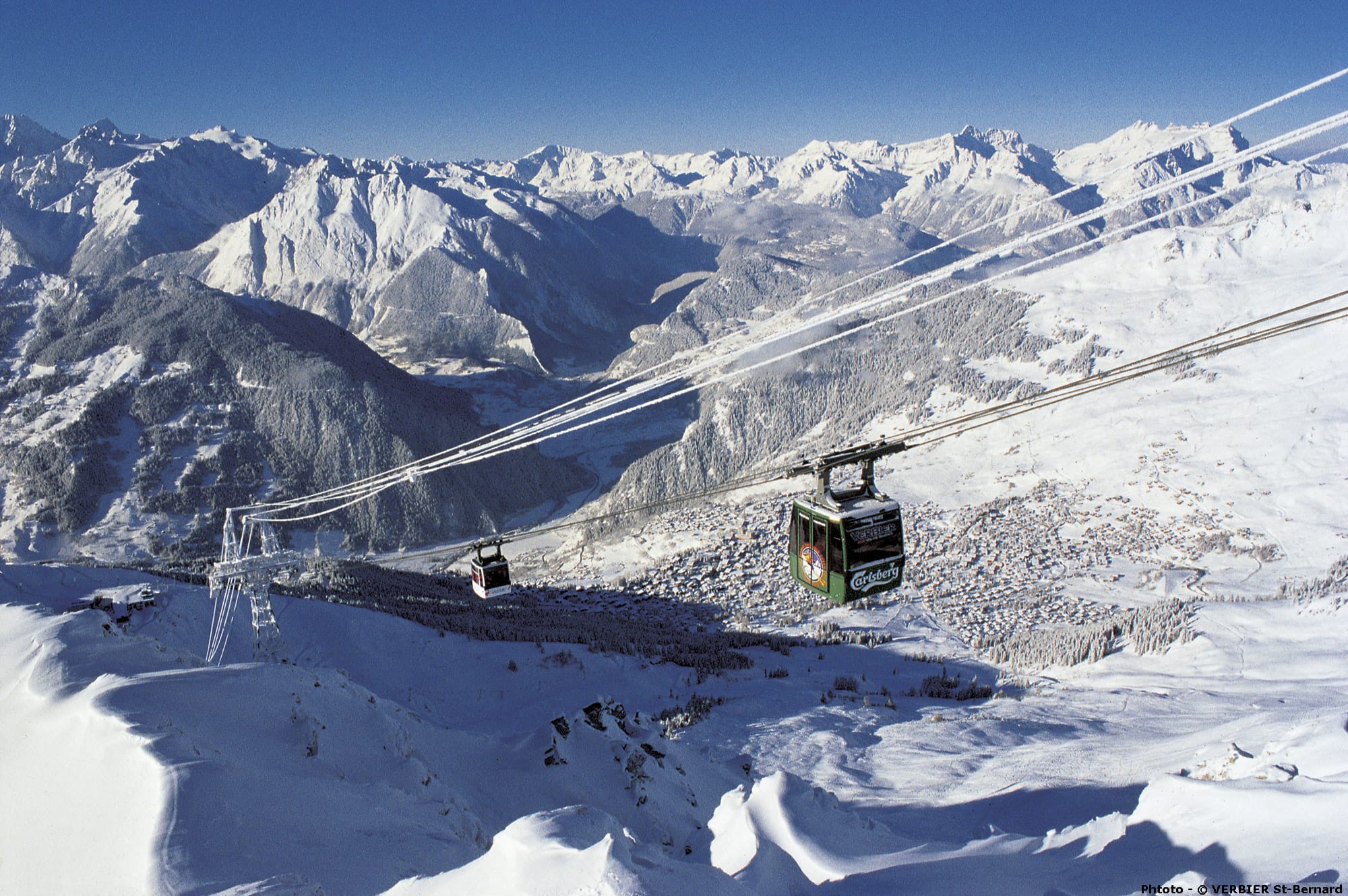 Assuming that you're more interested in basking in the "resort culture" as it were, Verbier is certainly worth looking into.  Not only does this town feature a great nightlife to stoke your fire, it also grants you access to miles upon miles of awesome "backcountry skiing".  In other words, you have great surroundings conducive to rest and relaxation as well as the ability to catch interesting concerts while also being able to head out into uncharted territory for some amazing reclusive skiing.  It's been said that the area contains no less than "400 km of ski runs", meaning that you'll basically never run out of fresh powder to pound.  Verbier itself is rather quaint but modern and functions as a sort of massive playground for winter sports advocates.  Furthermore, there are also great restaurants and shopping opportunities available to check out on off days when you're recuperating from skiing all day long.
Ski Resort Locations:
[google_map map_id="1198″/]