When traveling around the world, lots of people pay attention to where they're going to go and what they're going to do. The hotel is often an afterthought; it's more of a necessity than a luxury for many. This isn't the way it should be, however. Here are 20+ amazing hotels around the world you should definitely consider visiting if you're traveling.
Bürgenstock Hotel, Switzerland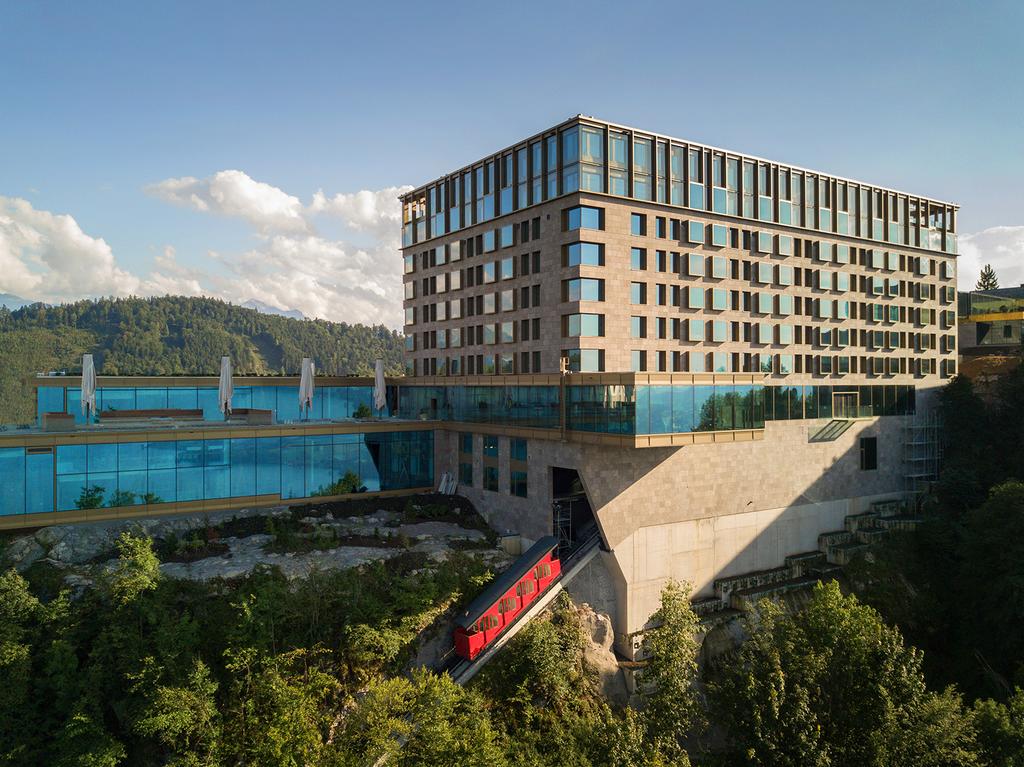 Switzerland is home to some awe-inspiring nature, yet the Bürgenstock Hotel presents itself perfectly as your fort within nature. Located just shy of 1,500 feet above Lake Lucerne, this hotel boasts a 5-star experience that is unlikely to be found elsewhere. Although the hotel's modern style and facilities define unique, it's the location and surroundings that really shout loud. You wont find this hotel experience elsewhere, so consider the Bürgenstock Hotel if your budget is flexible within the realms of luxury.
Äscher Cliff, Switzerland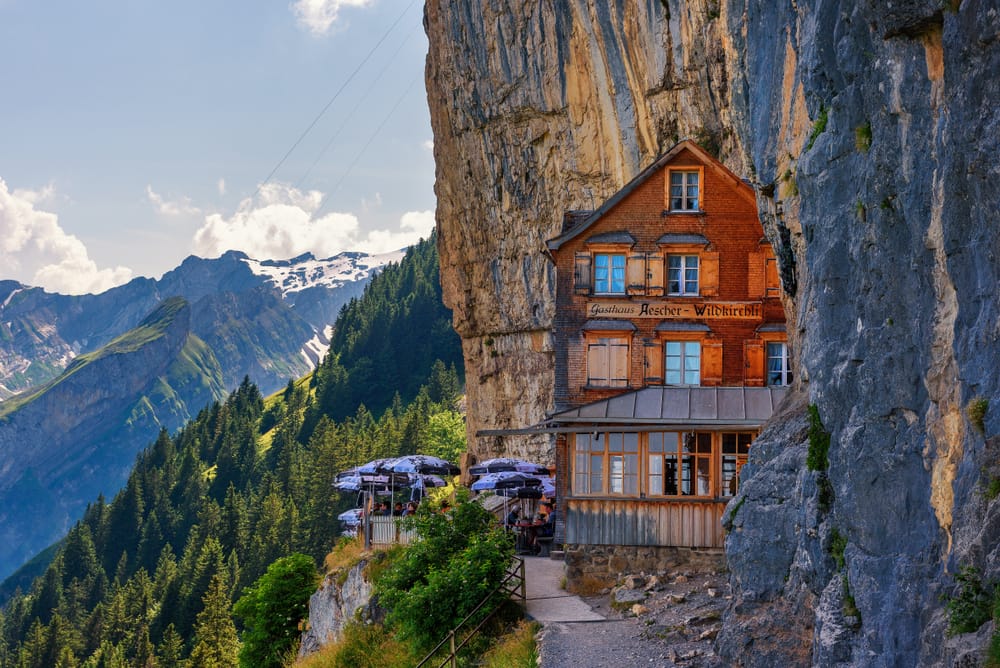 If you've ever wanted to feel like you're in Tyrion Lannister's Eyrie prison from Game of Thrones, only more relaxing, then you should check out Äscher Cliff. Located partway up the northern Alps, this resort boasts breathtaking views and some pretty good service to boot.
Giraffe Manor, Kenya
This wonderful getaway allows you to get up close and personal with the resident giraffes. While you're eating or relaxing in the lounge, giraffes will stride past the window and sometimes dip their heads in to see what's up. If you're an animal lover, this is an essential place to visit.
The Manta Resort, Tanzania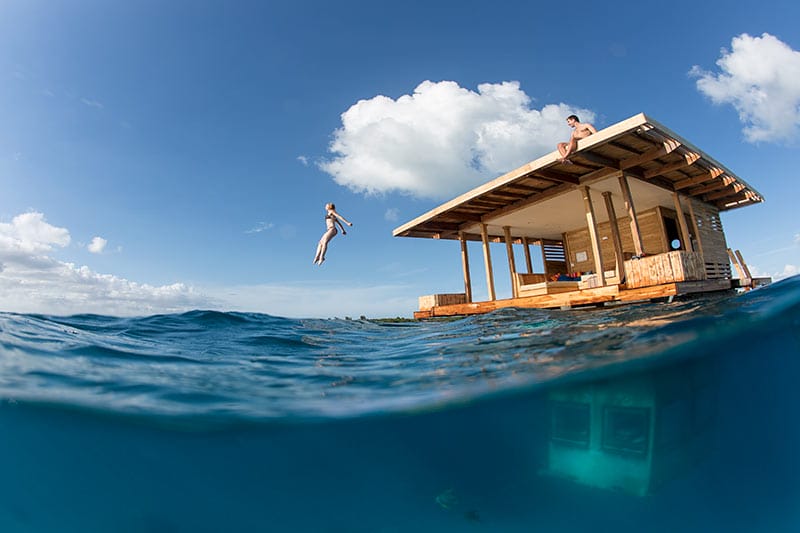 Another essential destination for animal lovers, The Manta Resort is an underwater treat. Descending the stairs of your luxury room leads to some incredible views of aquatic life; you might see manta rays, yes, but you could also see schools of fish and other beautiful undersea creatures.
Hotel Kakslauttanen, Finland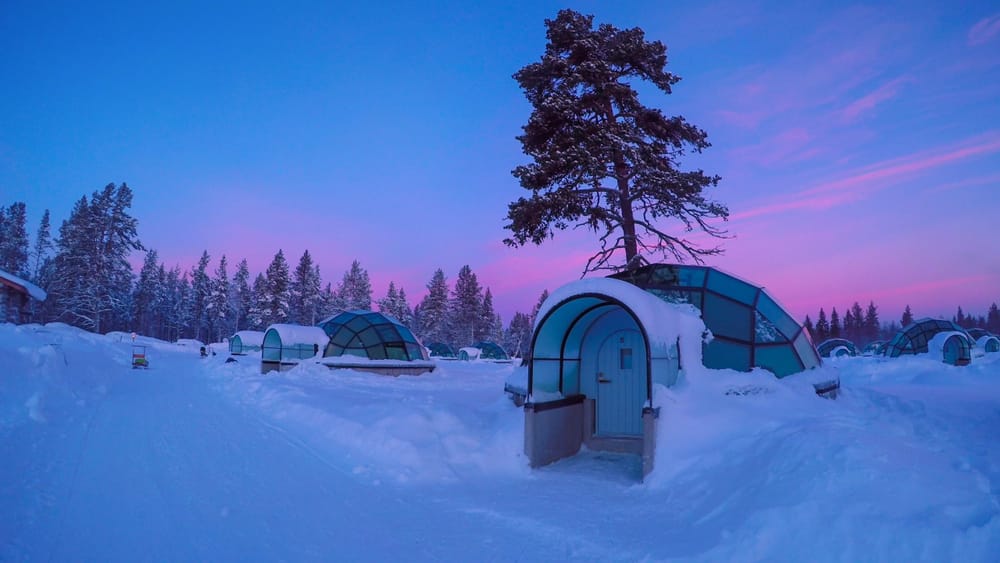 Do you love winter? Would you prefer being inside, observing it passively, to being outside in the freezing cold? If so, Hotel Kakslauttanen is the place for you. This Finnish resort offers stunning views of the wintry night sky thanks to its domed glass rooms, each of which is also incredibly comfortable.
Ladera Resort, St. Lucia
Whatever image comes to mind when you think "Caribbean luxury", that image is likely to be supplanted in your brain by Ladera Resort once you've visited. The best feature of this resort is its swinging benches suspended over its pools; you can take a dip after a relaxing nap, and there's nothing better as far as we're concerned.
Loisaba Star Beds, Kenya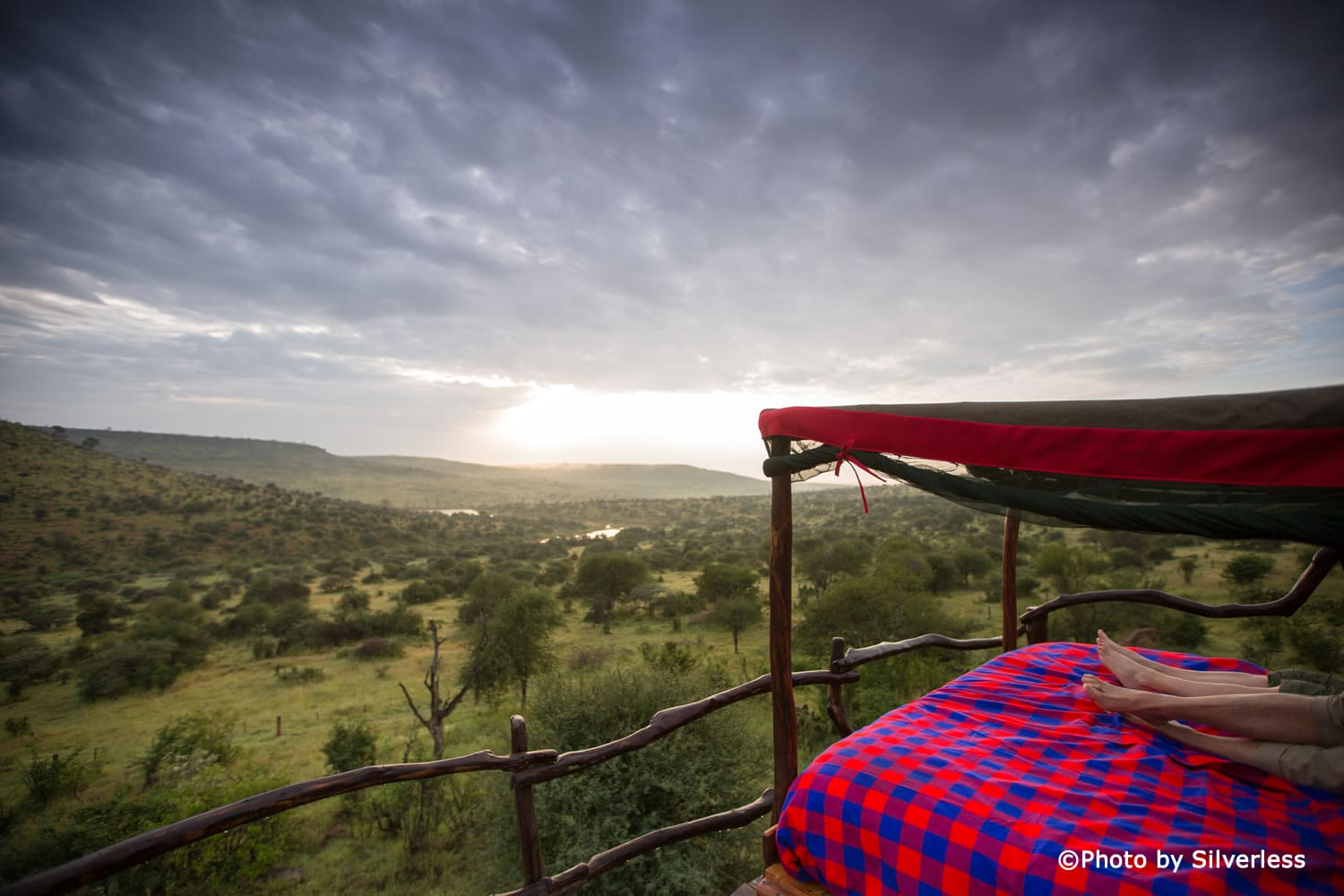 Kenya is a truly beautiful country, and there's no better way to experience that than by dozing off in the Kikobo or Koija beds. These beds are partially sheltered and overlook the gorgeous Ewaso N'giro river, so you're likely to see plenty of wildlife on the savannah as you recline.
Montana Magica Lodge, Chile
The Montana Magica Lodge looks like it was constructed by Middle-Earth architects. It's a beautiful grassy volcano-shaped building with windows set into its sides, making it the perfect retreat for outdoorsy types. If you love animals and being surrounded by nature, this should be your destination.
Hotel Au Vieux Panier, France
For a slightly more urban tinge, check out the Hotel Au Vieux Panier. Each of this resort's rooms has been individually decorated by a different artist or designer, and you'll get a different design each year. It's worth visiting and revisiting the hotel just to see what cool designs the artists come up with.
Panchoran Retreat, Bali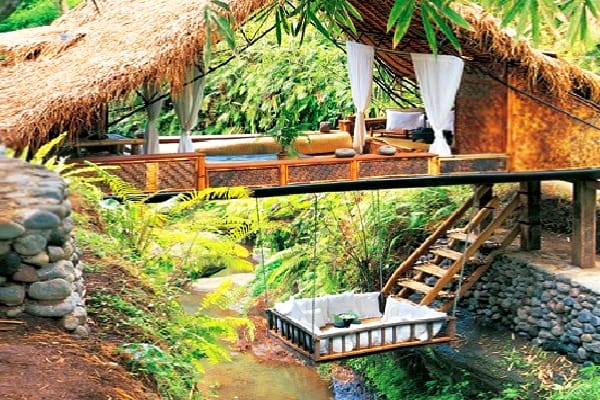 Panchoran Retreat has literally been carved out of the surrounding jungle. It's a combination of art project and hotel, so while it does boast some spectacular views, it's also a conscience-boosting venture to visit. You're also likely to spot something going on, as there are events at this venue year-round.
Cambrian Hotel, Switzerland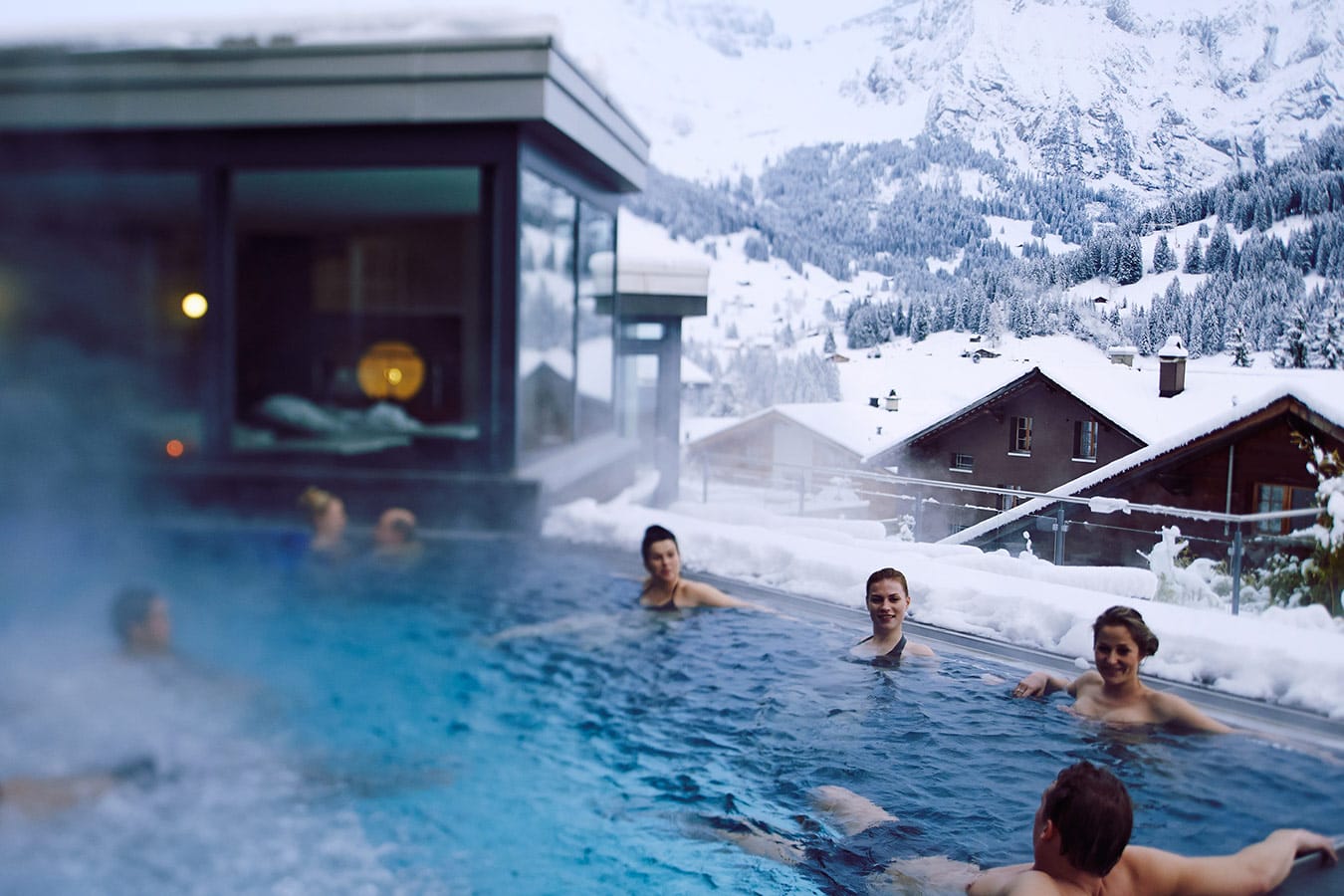 We really can't get enough breathtaking views of the Alps, so we're thrilled that the Cambrian Hotel exists. Looking out of the windows of this magnificent lodge shows just how gorgeous and shimmering Swiss mountainscapes can be. It's also a top-notch destination for luxury and relaxation.
Viceroy Hotel, Indonesia
Admittedly, you probably won't be able to go near the Viceroy in Bali unless you're fairly well-off. Still, with incredible luxuries like private aircraft retrieval, this is one for the go-getters. Bali is a naturally beautiful place, and there's nothing better than chilling out in a gorgeous country surrounded by the utmost opulence.
Crazy Bear Beaconsfield, UK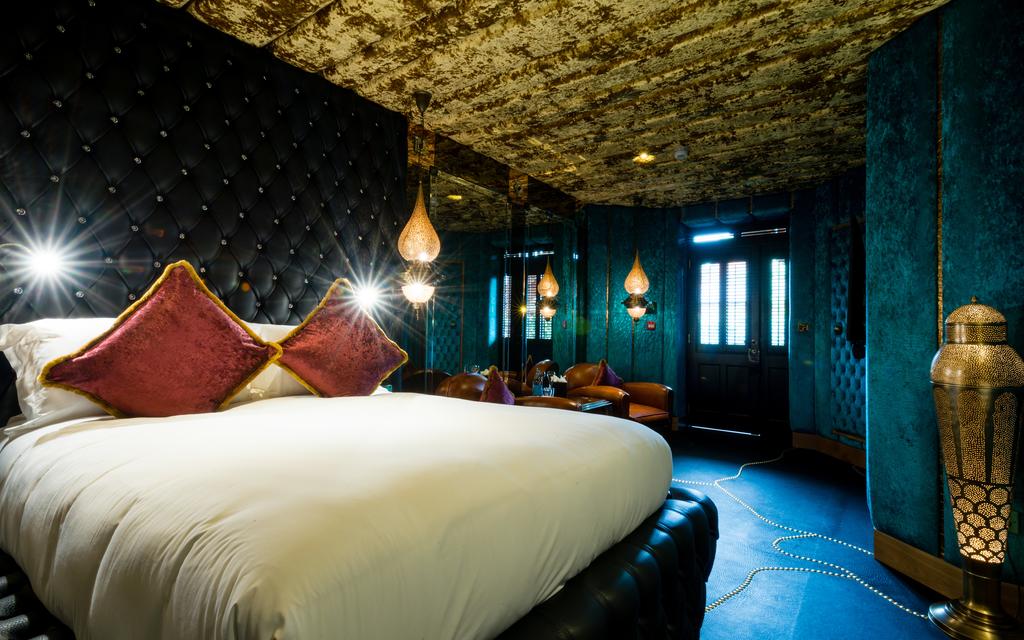 From one end of the spectrum to the other. The Crazy Bear hotel is no less decadent than its compatriots, but rather than an expansive natural vista, this destination offers a recreation of a coaching inn from the 1400s. Surround yourself with beautiful, painstakingly-recreated furniture and lose yourself in English lavishness.
Caves Resort, Jamaica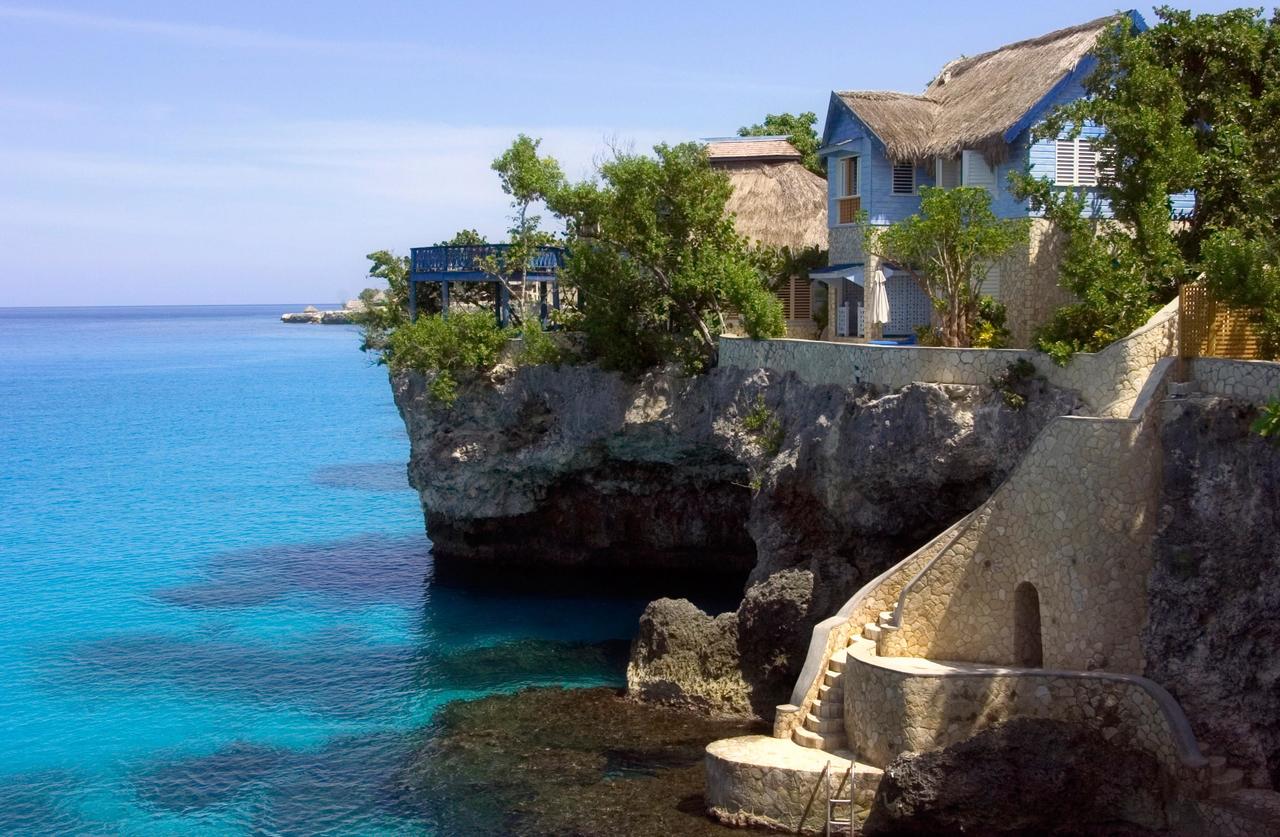 There's something magical about accommodation set into a cliffside, and Caves Resort in Jamaica is no exception. There's even a cave restaurant in which you can dine while you check out the breathtaking Caribbean views on offer. As cave resorts go, this one is definitely one of the best.
Sofitel So Bangkok, Thailand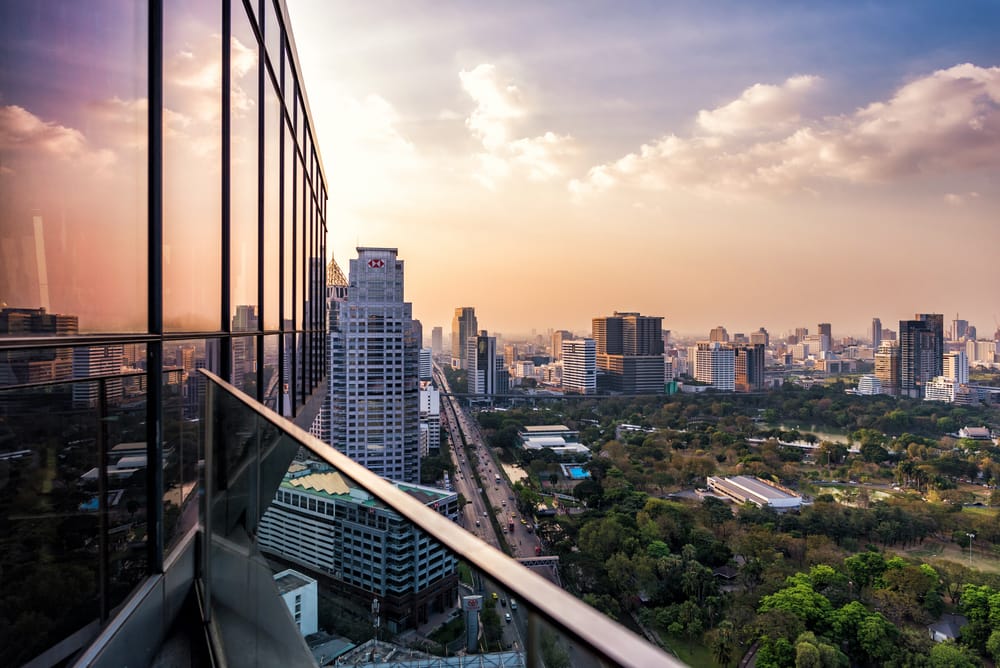 Many people prefer rural views to urban ones. We understand that, but we're very partial to a beautiful city skyline. Sofitel So in Bangkok offers an incredible view of the city's skyscrapers and contours, and each room is fitted for maximum luxury. For bonus points, check out the forest-themed spa.
Ubud Hanging Gardens, Indonesia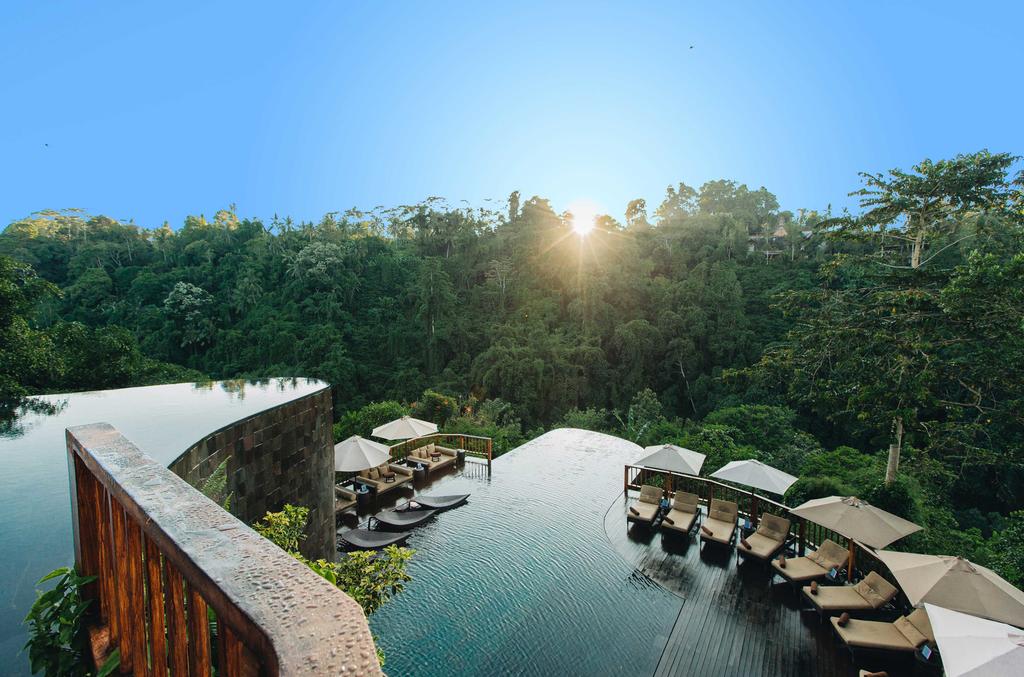 We can't choose which part of this luxury getaway is our favourite. Is it the intriguingly-shaped swimming pools which overlook the Bali jungle? Is it the incredible tree villas? Is it the jungle itself, massive and unknowable? The best thing about Ubud Hanging Gardens is that you can enjoy all three of these wonders.
Icehotel, Sweden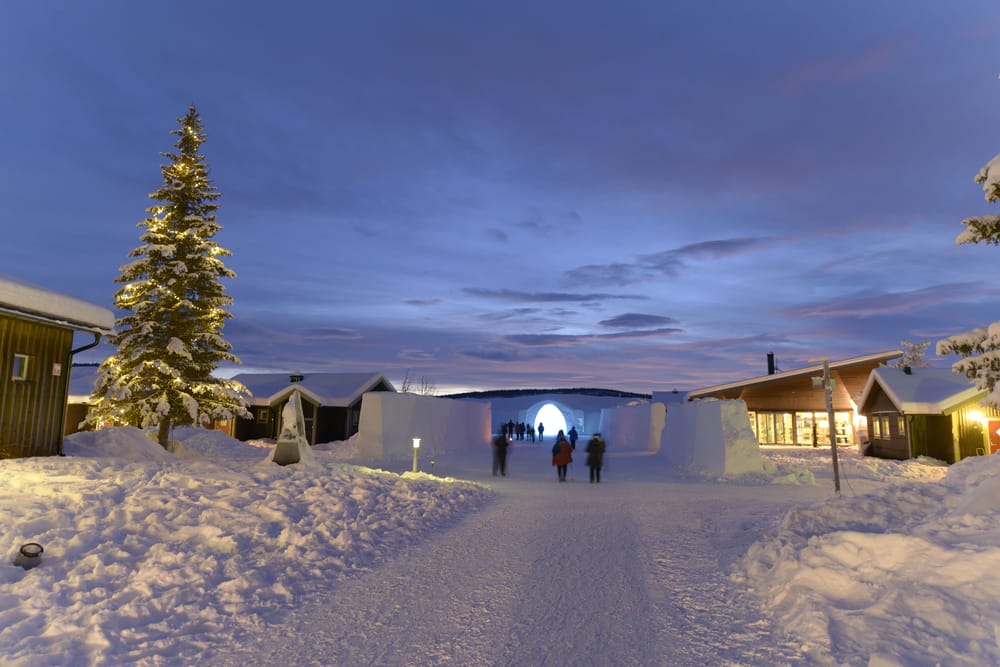 Alright, we're cheating a little bit here – the Icehotel isn't actually available all year round. It's a winter-only attraction, but it's worth it to stay in a solid chamber of ice and experience the chill for yourself (it's very cosy, believe it or not). There are also summer activities and more conventional accommodations available.
Phinda Homestead, South Africa
This beautifully low-key lodge is situated on a private game reserve, so you'll be able to get up close and personal with some of the most breathtakingly beautiful wildlife there is. Elephants, black rhinos, and many more animals await you. There's also ample chance to luxuriate in the homely atmosphere of this gorgeous hotel.
Singita Grumeti, Tanzania
If you're in the mood for an all-natural vibe, you can't go wrong with Singita Grumeti. Situated right next to the Serengeti, this lodge is constructed from totally natural materials and gives off a wonderfully down-home vibe. Bonus points if you can spot grazing herds of gazelle or buffalo.
Oberoi Udaivilas, India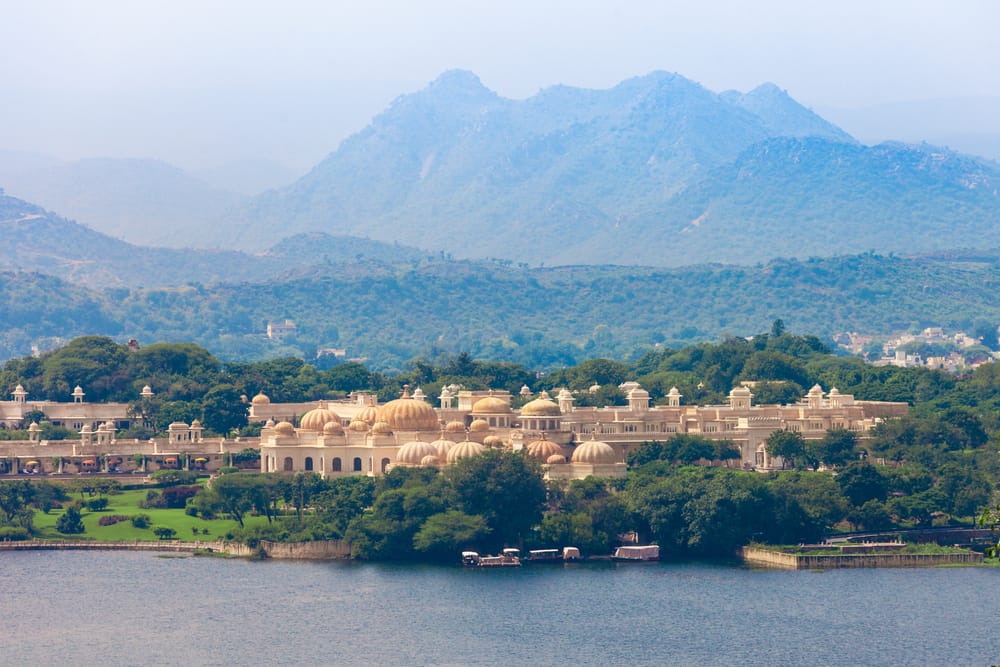 Representing sublime Indian decadence and opulence, Oberoi Udaivilas is the perfect fusion of classical Indian architecture and modernity. It's modeled after the Mewar royal palaces, so staying in this exclusive location will make you feel like royalty yourself, not least because of the stunning views on offer.
Grand Hotel Kronenhof, Switzerland
Rounding things off is this breathtaking Swiss resort situated in the picturesque village of Pontresina. Surround yourself with verdant forests tipped with powdery snow and take in the sights as you relax with a world-class spa and accommodation. Grand Hotel Kronenhof continues Switzerland's excellent hospitality reputation.
Photo sources: Shutterstock, Booking.com, Loisaba.com, Themantaresort.com, TheRantingPanda, Homedit.com, Inhabitat.com, and Junkee.com.