Switzerland has long been renowned for its outstanding natural beauty and picturesque locations. Ranging from traditional villages and towns, to green valleys, turquoise lakes, and glacial mountains, Switzerland really does have everything you could want for amazing visuals. Everywhere is Switzerland is worth a visit, however, here is a round-up of the top 20 places to visit in Switzerland that will have you jetting off to the European haven in a flash.
Lake Geneva (Lac Léman)
Perhaps the most obvious, but certainly one of the most picturesque parts of Switzerland is situated in the stunning city of Geneva. This crescent-shaped lake that is shared between both France and Switzerland is right in the heart of the diplomatic centre of the country, and oozes a sense of decorum and calm. The sun glistening on the water is truly a sight to behold, and optimally enjoyed sipping a glass of Swiss wine on one it's 'sparkling' beaches.
Bern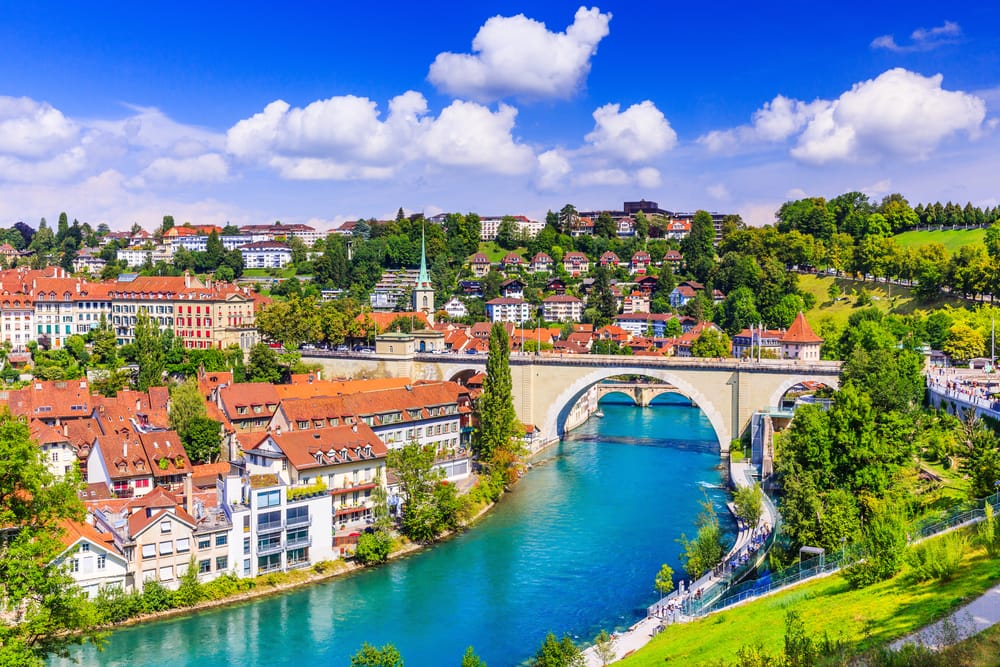 Switzerland's capital city is beautiful all year round. Even in the winter, Bern is considered one of the most scenic places to visit, offering both medieval architecture dating back to the 12th century, palaces, and the iconic Aare river. The river's amazing turquoise hue comes from the rock minerals in which the ice and snow in the Alps melt over to form this unmissable attraction.
Jungfraujoch

This impressive mountain range is typical of the Swiss landscape, and it's monumental size makes it one of the most outstanding scenes in Switzerland, standing at around 1400 metres in altitude. Situated in the heart of the Alps, and referred to as the 'jewel in the crown' to any Switzerland visit, Jungfraujoch offers stunning glacial views and can be traversed from the comfort of the nine-mile long railway.
Lauterbrunnen
Lauterbrunnen is reminiscent of the fantastical villages of Tolkien, and offers picture postcard views one can expect from the beautiful landscape of Switzerland. Encased in a valley of rocky cliffs and featuring the magnificent Staubbach Falls, Lauterbrunnen offers all the views of a typical Swiss village, glacial waters, and lush greenery, all at once.
Interlaken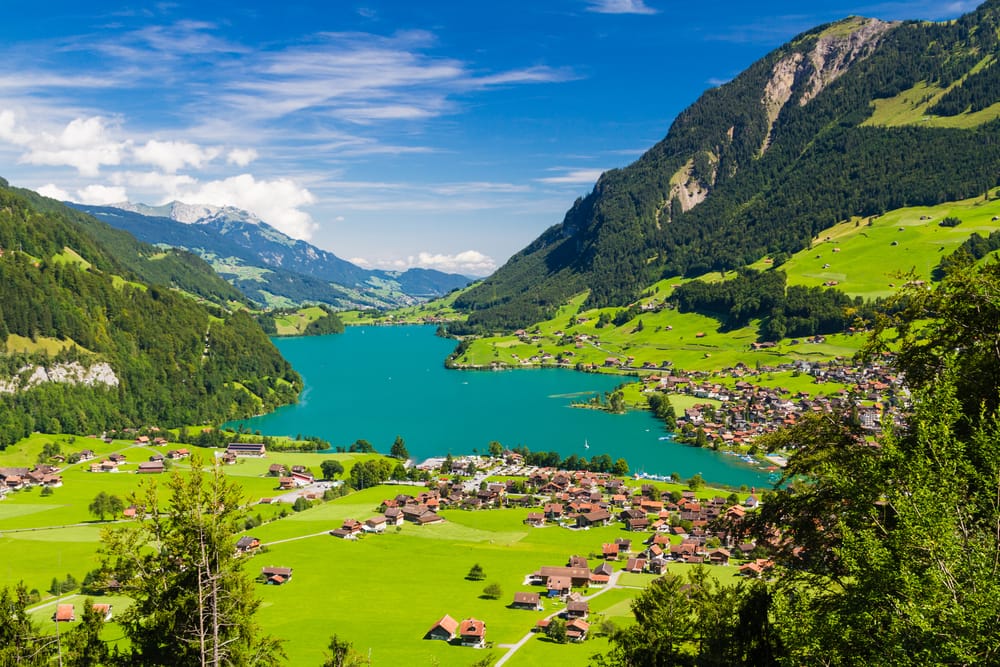 This location encapsulates the traditional image of a Swiss resort town. Popular with tourists and locals alike, Interlaken is snuggled on a narrow stretch of valley land between two emerald lakes. This is one part of Switzerland not to be missed.
Lucerne
If you want to hit all types of Swiss views in one setting, Lucerne is the place to go. It hosts medieval architecture, a lake, and snow-capped mountains all together! One of the main attractions of Lucerne is the iconic Chapel Bridge which offers unbelievable views of the lake and the rest of the traditional Swiss town.
The Matterhorn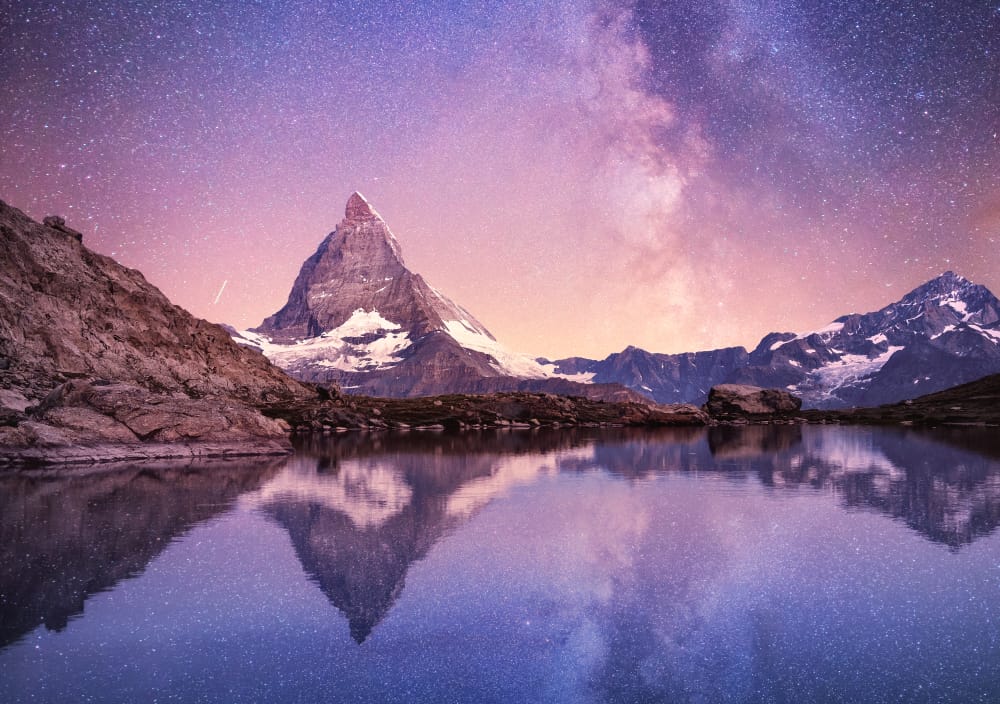 This mountain, which looks ever so slightly like the inspiration for Dr. Suess's Mount Crumpit, is awe-inspiring at the very least. Whether it is revealed slowly through the parting clouds, or you glimpse this natural beauty in the stunning daylight, you are likely to be extremely impressed.
Chateau de Chillon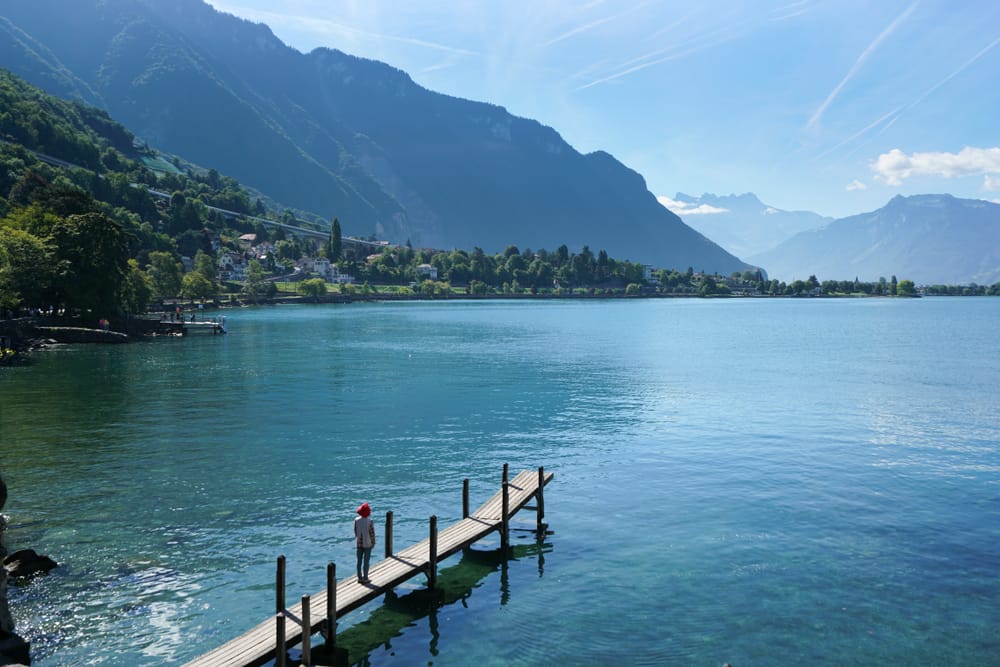 Chateau de Chillon is truly something taken straight out of a fairy-tale. This medieval fortress located on the shores of Lake Geneva is an iconic attraction of the city and the lake. Dating back to the 12th Century, Chateau de Chillon was once occupied by the formidable Counts of Savoy.
Murren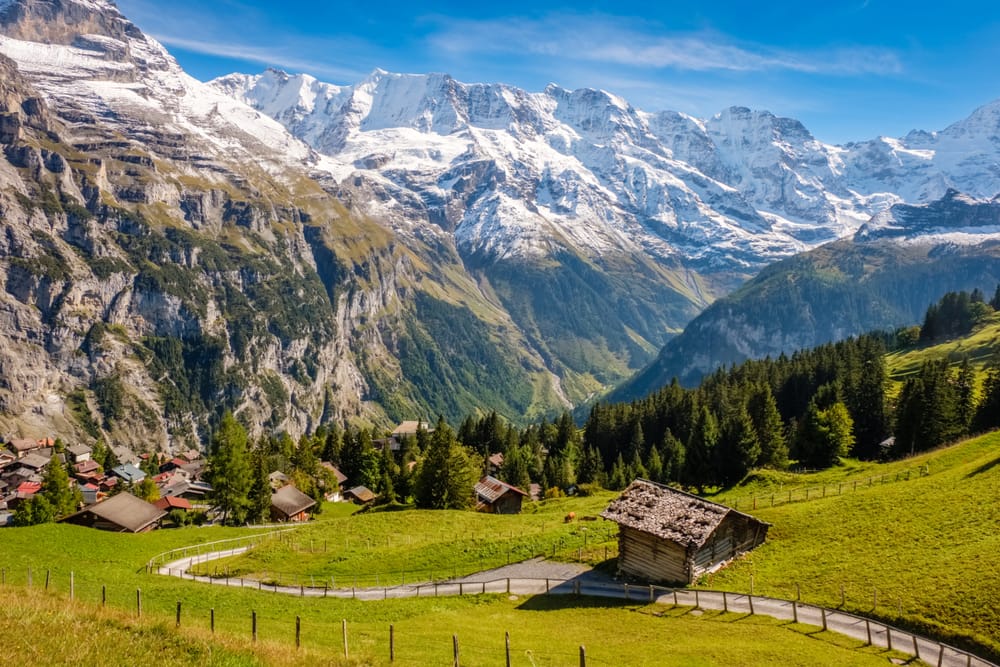 You may recognise Murren from the James Bond film, On Her Majesty's Secret Service which is just one tempting reason to visit this region. If 007 is not your passion however, this quaint mountain town is situated at the foot of Schilithorn peak and offers incredible views, and the opportunity to ride a cable-car.
St. Moritz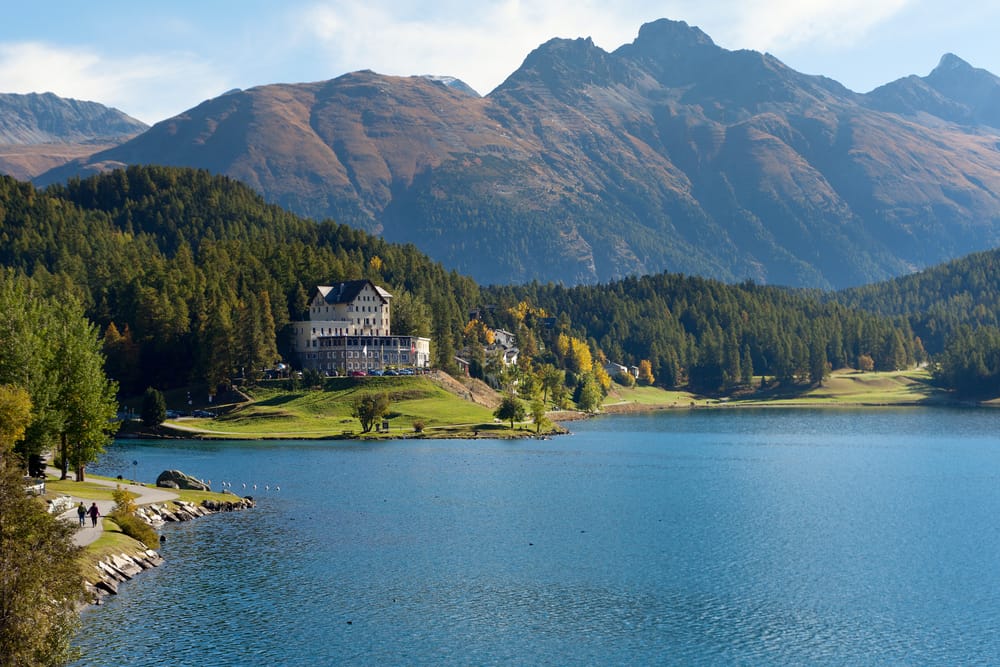 This alpine resort has hosted the Winter Olympics not once, but twice, and we can see why. This snow covered haven is perfect for winter-lovers, especially to see their amazing frozen lake that hosts a huge variety of winter games, including horse-riding on ice!
Ticino and Lake Lugano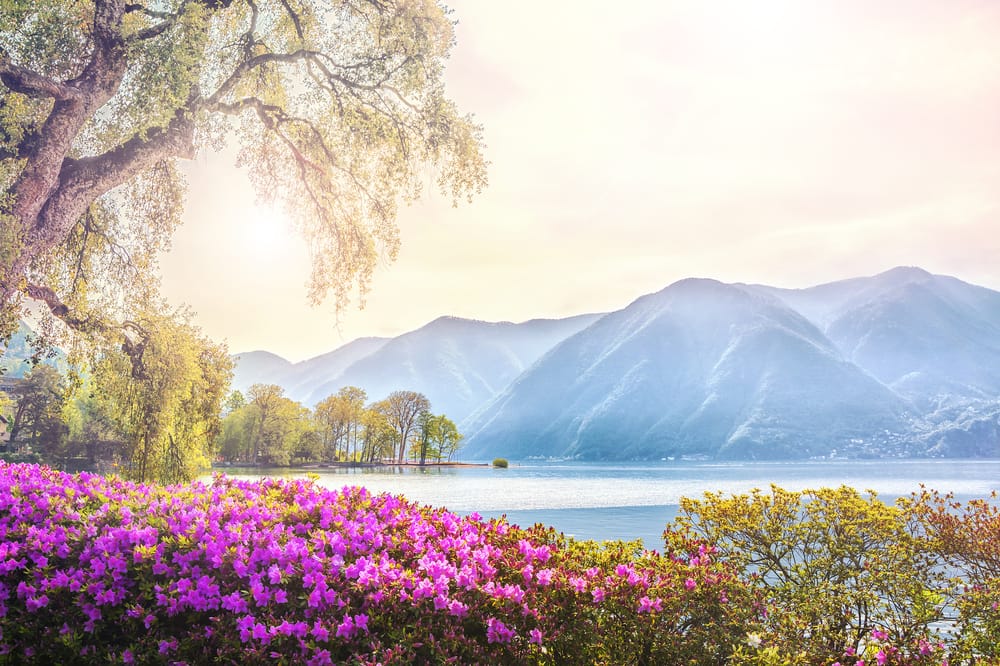 Down in southern Switzerland, bordering Italy, Lake Lugano is a glacial lake that is absolutely breath-taking. The area of Ticino offers the perfect harmony of mountains and lakes, as well as a mediterrean coastal experience. What's not to love?
Gruyères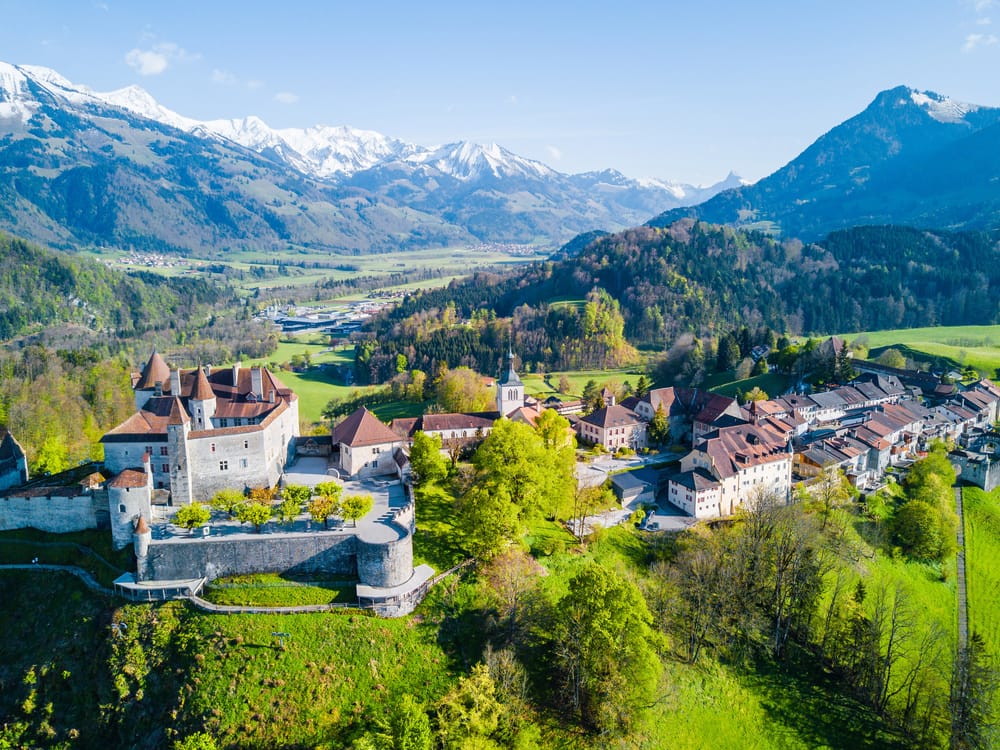 Named after the beloved cheese, this medieval town offers a cultural experience that is not to be missed. The main architectural highlights are the 13th Century castle, and the quaint cobbled streets that run through the town.
Creux du Van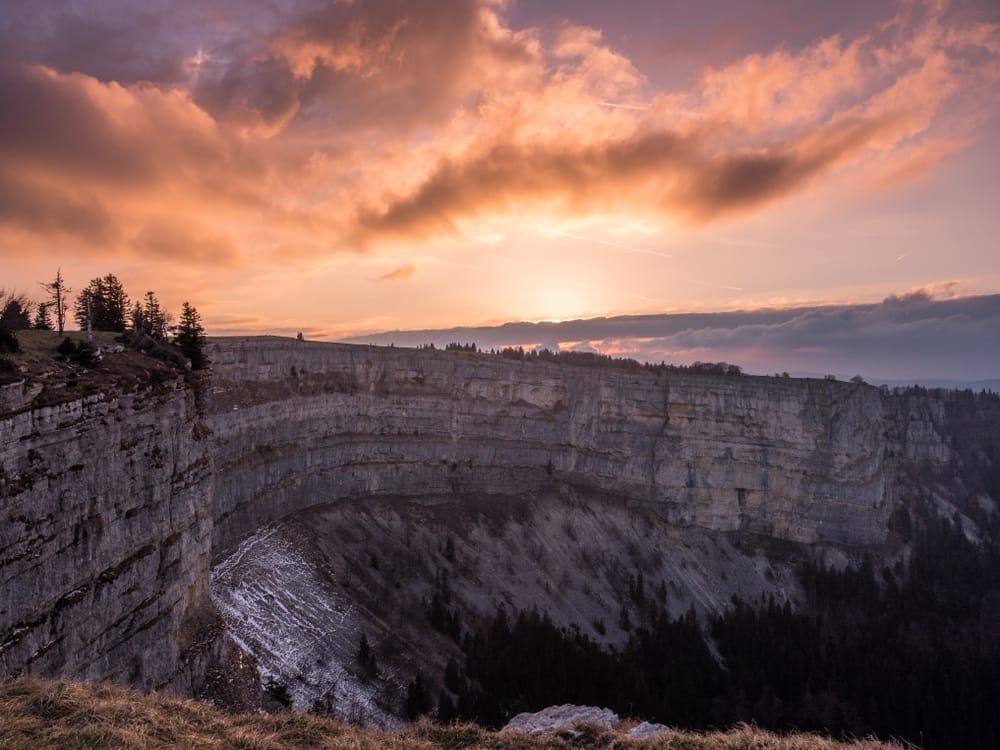 Something for the more adventurous, Creux du Van offers an astonishing landscape of a rocky cirque, that is approximately 1400 metres and 150 metres wide. There's lots of walking trails to explore in this area, giving you the opportunity to take in all the views.
Grindelwald
As well as being the name of a fictional place in the Harry Potter franchise, Grindelwald is a village situated in the Bernese Alps. It's a popular spot for skiing and winter sports enthusiasts and features winding hiking paths, waterfalls and limestone walls.
Montreux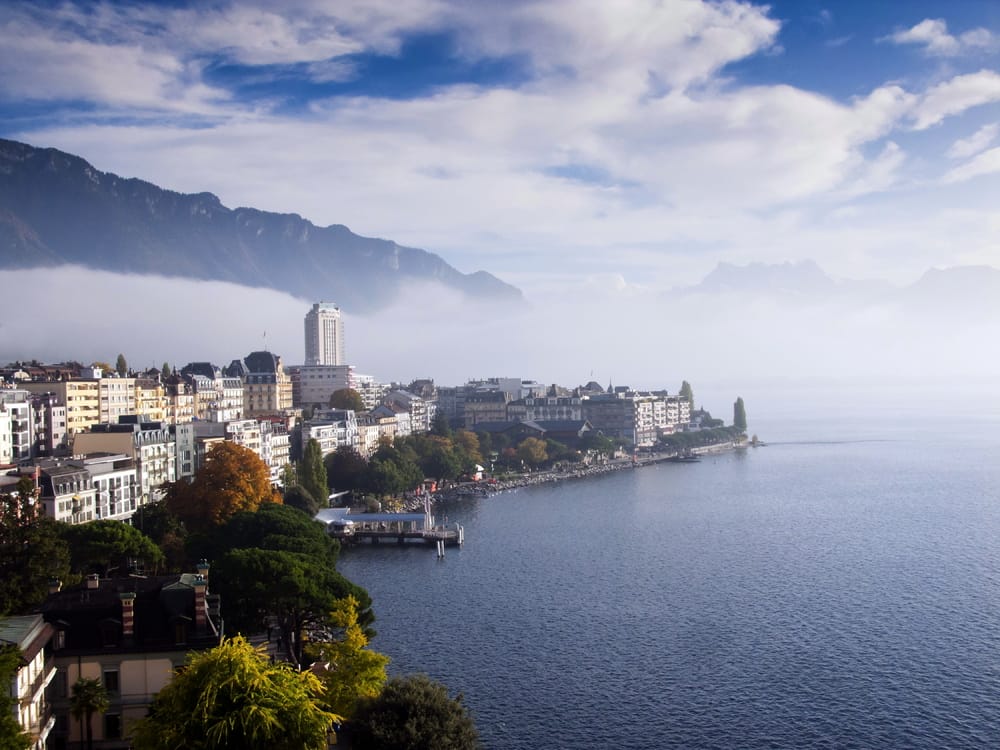 Montreux is the lakeside resort town that surrounds Lake Geneva. With steep hills on one side and the lake on the other, Montreux is known for its mild microclimate and pretty old town. It's Jazz Festival is a calendar highlight and one to look out for.
Lavaux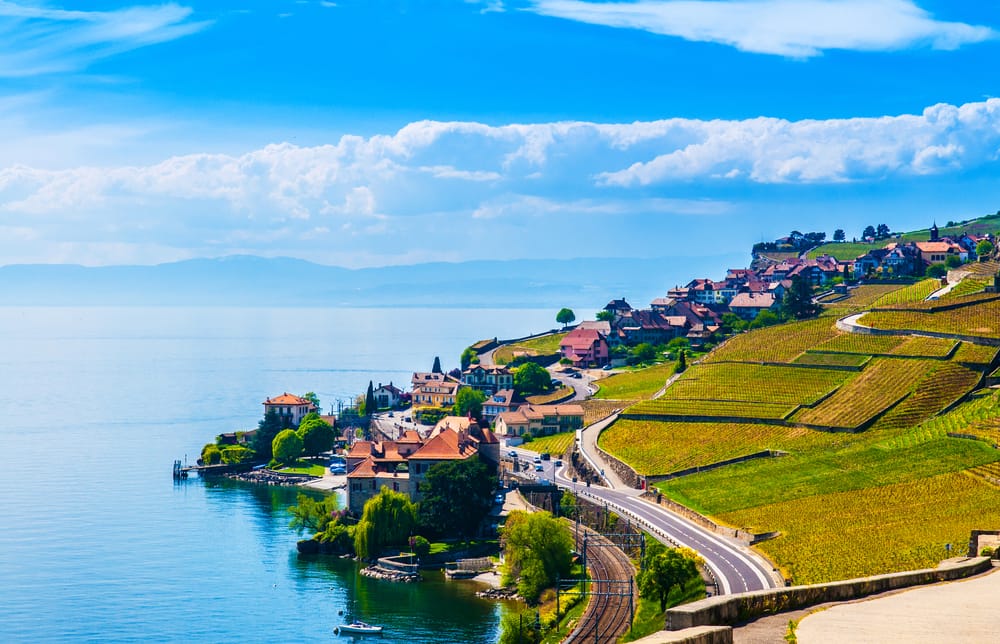 What will strike you about Lavaux is the vast space of terraced vineyards offering some of the country's finest wine. This landscape is a refreshing breather from the mountains and lakes, and shows that there really is everything to see and experience in Switzerland.
Titlis
This mountain, nearest to the city of Bern, is a popular skiing destination, and a place to experience cliff walking. You'll need to wrap up warm for this excursion, but we guarantee the views near the summit are definitely worth it.
Zurich
Zurich is not only a hubbub of finance and banking, but also a beautiful Swiss city, bordering Zurich lake and offering a stunning Old Town to explore. The turquoise river that runs through the city really sets it apart from other financial centres like London or New York, making the experience of visiting Switzerland's second city even more unique.
Rhine Falls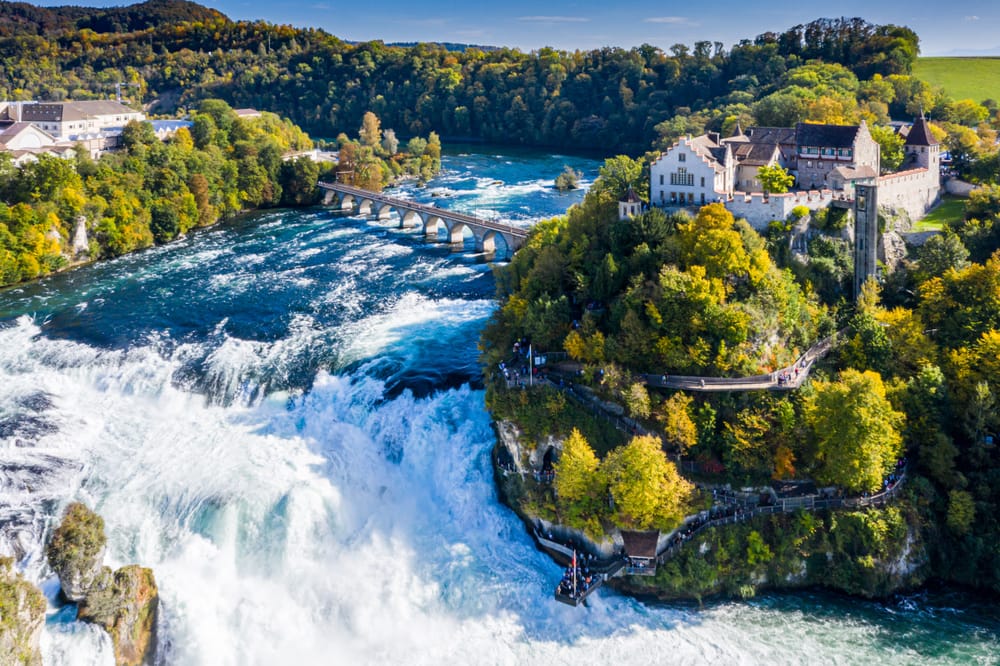 Rhine Falls holds the title for the most powerful waterfall in Europe. Located about an hour away from Zurich, this waterfall is as formidable as it is beautiful and worth the train journey to witness this incredible spectacle.
Nendaz
For that chocolate box Swiss village vibe, Nendaz delivers. In prime location for skiing, this winter-wonderland village is perfect for families wanting to explore the traditional side of Switzerland, surrounded by snow-capped lodges and chalets.
If these amazing images haven't convinced you to visit Switzerland, we don't know what will. So, what are you waiting for?