If you're travelling Europe during the summer, then finding a great beach on which to relax and unwind is pretty much essential. Europe has some of the most gorgeous beach getaways you're likely to find anywhere in the world; whether it's the coasts of Italy or the underrated beach spots of various UK countries, you shouldn't despair of finding a great beach just because you're not travelling across southern Asia or the Americas. Here are the most breathtaking beaches you're likely to find in Europe.
Navagio Beach (Zakynthos, Greece)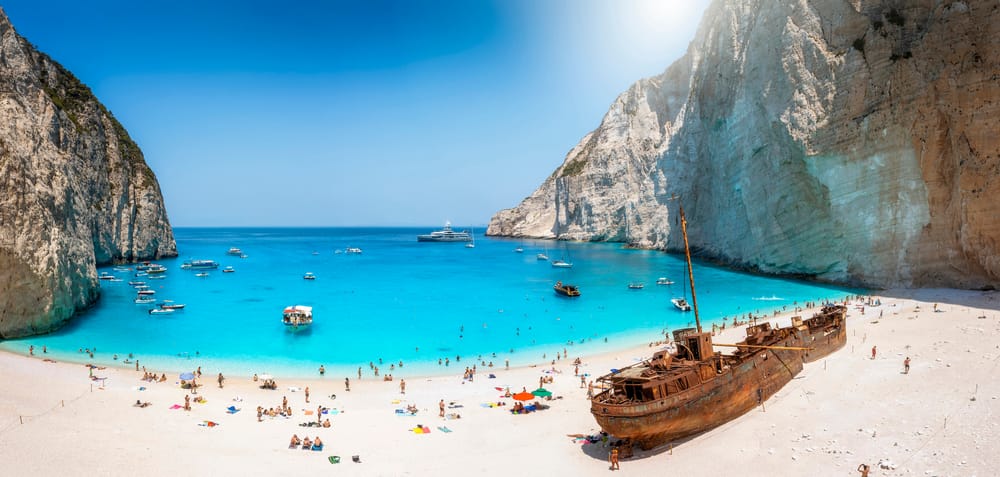 This beach is also known as Shipwreck Beach, largely because of the stranded 1960s cargo ship to which it plays host. Don't let that fool you, though; it's more picturesque than any other beach you're likely to find, and the ship just adds to its grandiose mystique. You can't actually visit the beach itself or lounge on it, but you'll find plenty of spots to admire it from, whether that's cruise ships or nearby lookout platforms.
La Concha (San Sebastian, Spain)
If you've ever visited Spain, then you may well already have made time for the beautiful La Concha, which should be on every European traveller's bucket list. It's an urban beach full of golden sand and gorgeous blue waters as far as the eye can see, and you'll also find lots of places to stay and eat nearby. This isn't a great beach if you want complete privacy and secrecy, but if you don't mind soaking up the rays with other tourists, head here.
Diamond Beach (Jökulsárlón, Iceland)
Iceland probably isn't the first place you think of when you imagine beautiful beaches, but Diamond Beach deserves its name and then some. You'll notice the massive ice chunks distributed across the beach as soon as you arrive, and the sands themselves are volcanic, so they're pitch-black. This creates a striking contrast between the shimmering ice and the dark sand that has to be seen to be believed.
Luskentyre (Isle of Harris, Scotland)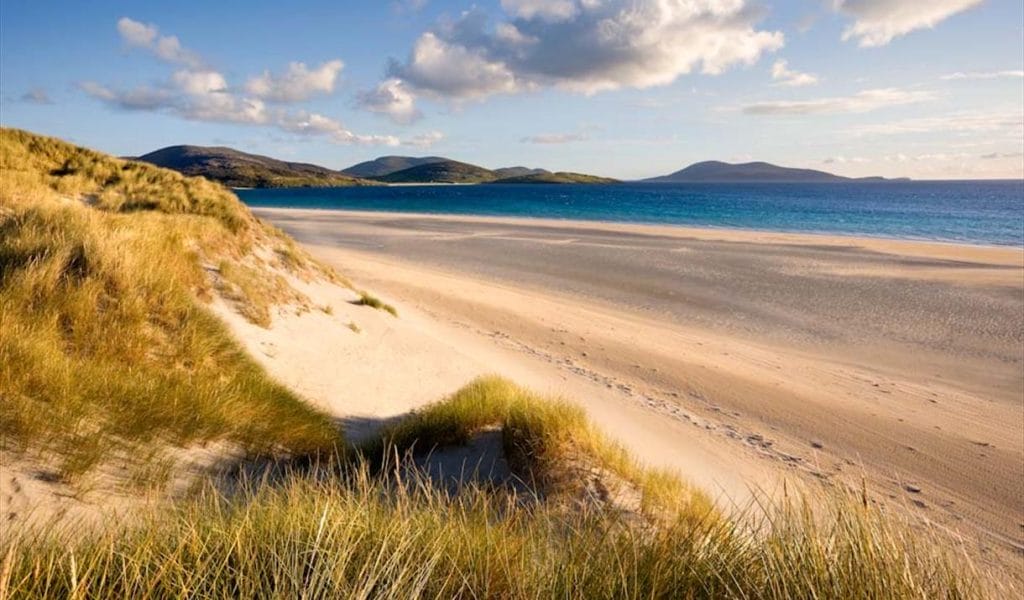 This remote Scottish beach has plenty for wildlife-lovers to enjoy; it's got ponies dotted around its shores, so you might well be able to spot one if you're lucky. Luskentyre can also boast a remote location, which means that you aren't as likely to encounter other tourists as you might be on any other European beach. If you like solitude and gazing out over the Scottish wilderness and you're not particularly interested in blazing sunshine, this is the beach for you.
Dueodde (Bornholm, Denmark)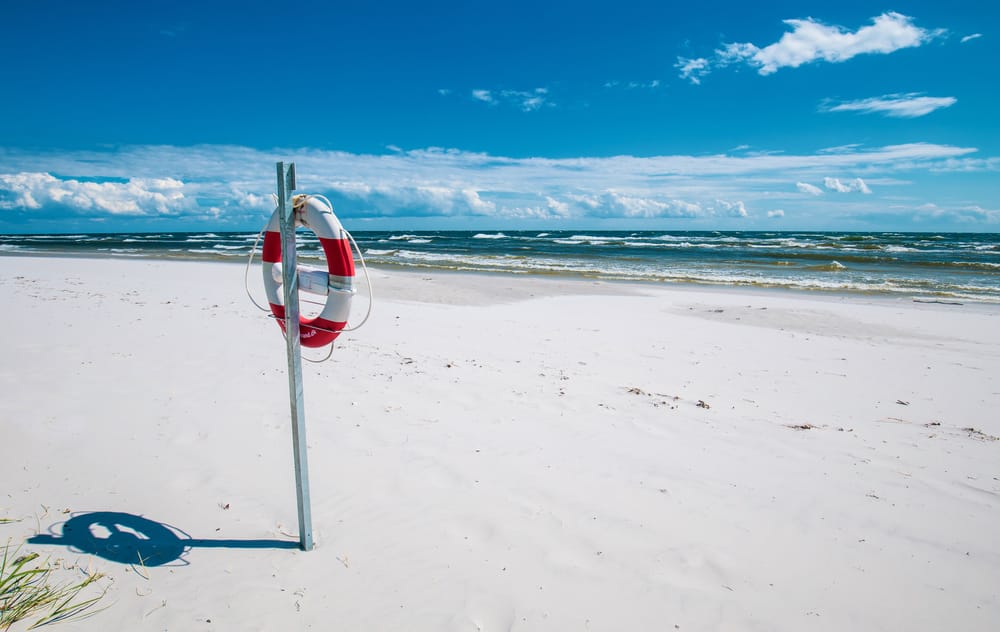 This lengthy beach has lots of variation in its geography, including plenty of sand bars that distribute water differently to different spots. You can even cycle along the ramps if you're of a mind to get some exercise in while you're exploring this picturesque Danish beach. Just be aware that the beach of Jomfrugård, which is at the end of Dueodde, is generally seen as a nudist beach, so if that's not the kind of scene you're into, make sure to stay away.
Cala Violina (Tuscany, Italy)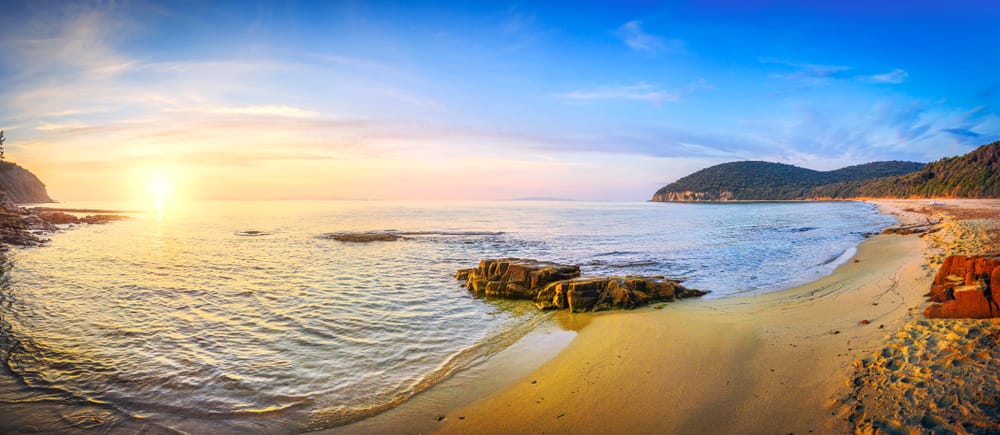 Are you feeling particularly adventurous? If so, then you might want to visit Italy's lovely Cala Violina (named, intriguingly enough, for its squeaking sand) during the "off-months" of September through March, where you might find it almost totally deserted. During the summer months, it's better-populated, but the walk from the nearest car park means that this isn't quite as tourist-heavy a beach as you might expect from the Italian sands.
Giant's Causeway (County Antrim, Northern Ireland)
The legend goes that a giant by the name of Finn MacCool (if a pro wrestler hasn't already taken that one, we'll be very surprised indeed) battled another giant called Benandonner, and that MacCool constructed the Giant's Causeway from interlocking basalt columns to provide a suitably epic arena for the battle. Whether or not you believe that legend, this causeway-come-beach is a stunning natural feature of the Northern Irish countryside.
Sveti Stefan (Budva, Montenegro)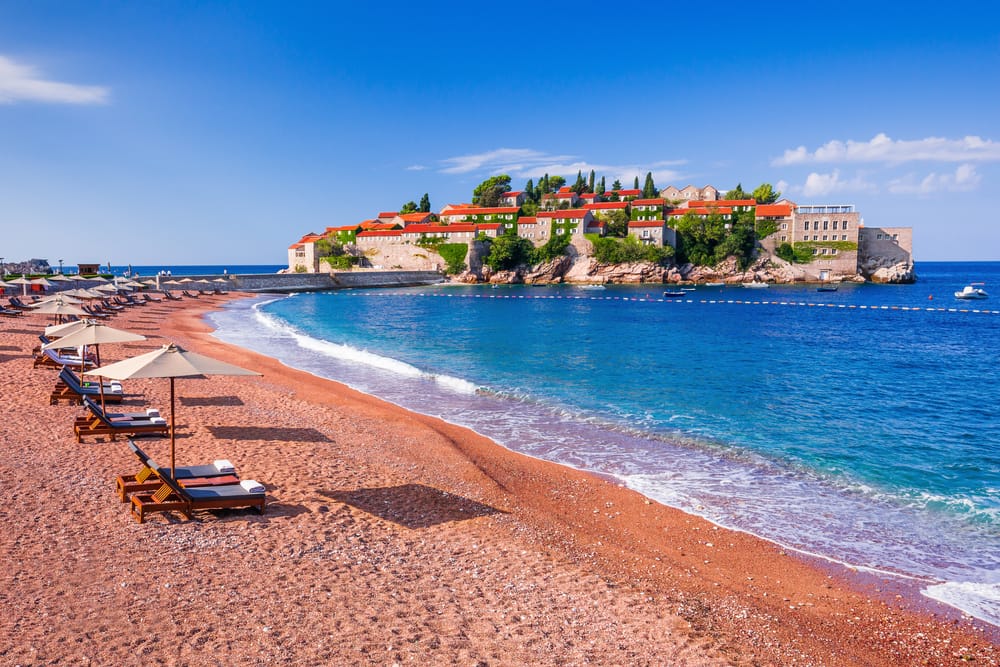 Sveti Stefan isn't what you would call "indie"; the islet's attractions are largely owned by the resort group Aman, so if you want to stay away from big-budget tourism, then you might want to swerve this one. However, the landscape itself is achingly beautiful, with lots of white sand and a swooping beach to explore, and what's more, part of that beach is open to everyone, regardless of whether or not they're paying Aman Resort customers.
Montmartin-sur-Mer (Normandy, France)
If you're in the market for a beach that's a little wilder and more untamed than your average European resort, you'll definitely want to make time to visit Montmartin-sur-Mer, which is a beautiful beach flanked by dunes covered in wild grass. This is a massive beach, so even during the height of tourist season, you won't find too many people out here. If you want somewhere quiet to contemplate your life and your circumstances, this is where you should go.
Praia da Marinha (Algarve, Portugal)
Last but certainly not least, we'd be remiss if we didn't mention Portugal, one of the most appealing countries in Europe (and, therefore, host to some of the best beaches). If you're of a mind to do some underwater exploration, Praia de Marinha will oblige thanks to its still and quiet waters, but if you just want to relax and soak up the sun while you do some reading or take a nap, this beach serves as the perfect spot to do so.