Are you the kind of traveller who would prefer to take the road less travelled instead of following the tourist trail? Do you love challenging yourself to step outside of your comfort zone and experience something exciting in some foreign countries? If so, then you are an adventure seeker! To help you plan your next adventure, check out this list of the best destinations for adventure seekers.
Tongariro National Park, New Zealand
Established in 1887, the Tongariro National Park is New Zealand's oldest national park. Given the park's varied landscapes, from desert to craters, forests, and snowfields, not to mention being home to three iconic volcanoes, the Tongariro National Park is a haven for adventures.
Road-tripping is an adventure you shouldn't miss while in New Zealand, especially if you're heading to Tongariro National Park. Most road trips will begin in Auckland, and it's worth spending a few days in the city to discover its many attractions before hitting the road. The drive to Tongariro is 344 km and should take around 4 hours. Make the experience more enjoyable by stopping at some beautiful locations, such as Hamilton City in Waikato and the Man O' War Vineyards.
Once you get to Tongariro National Park, brace yourself for more adventures. Conquer the Tongariro Alpine Crossing, a scenic trail with stunning volcanic sceneries taking you to Lake Taupō and Mt Taranaki. If you prefer short and easy hikes, you'll find many nature trails within the park, with some taking you to spectacular waterfalls like Taranaki Falls and Waitonga Falls.
Atacama Desert, Chile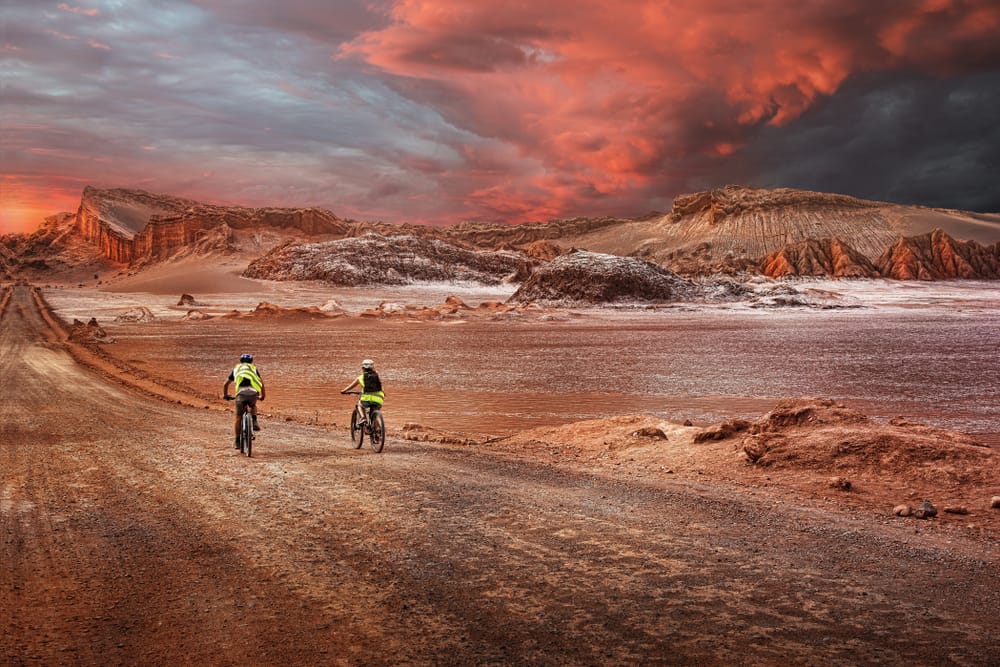 Featuring rugged landscapes, high-altitude geysers, and impressive lagoons, the Atacama Desert is a place full of adventures. You can experience a tailor made holiday in Chile, perfect for a range of adventure seekers. Nestled in northern Chile, it's the world's driest desert, stretching for over six hundred miles, with views that are totally out of this world. This remote place is perfect for adventure seekers seeking to connect with nature and discover volcanoes, salt flats, and more!
The Atacama Desert is famous for its impressive blue lagoons, and the most popular of these is Laguna Cejar, with majestic mountain views in the background. This lagoon has a high salt concentration, so expect to float as you jump through it! Before sunset, hike up Valle de la Luna, also called the Moon Valley, where you can admire Atacama's most gorgeous sunset views. It's nestled inside the Los Flamencos Natural Reserve and part of the Cordillera de la Sal. Aside from admiring the sunset views, marvel at the geological formations in the area that resembles the moon.
After spending several days in Atacama taking up adventures, the best way to relax is to bathe at the hot springs of Termas de Puritama. The waters are relaxing and therapeutic due to the presence of sodium sulphate, potassium, magnesium, and other minerals.
Serengeti National Park, Tanzania
The Serengeti National Park is one of the world's top destinations for a safari adventure. It has the highest concentration of large animals, so there's a higher chance of spotting elephants, giraffes, lions, and hippos when exploring the park. You'll also come across different kinds of birds, including flamingos and ostriches.
The biggest draw of the Serengeti National Park is the Great Migration, which sees the voyage of more than a million zebras, wildebeest, and other hoofed animals towards Kenya's Masai Mara in search of food and breeding grounds. It's a marvellous spectacle and something that wildlife lovers should witness.
While most visitors to the Serengeti would take the traditional jeep safari, you can choose to drive through the park to see the animals from the comfort of your vehicle and for a more thrilling adventure. Another exciting way to explore the Serengeti is on a night safari. Many operators offer after-dark game drives, an exciting way of discovering the park's nocturnal wildlife. Other exciting options include horseback safaris, walking safaris, and helicopter safaris. You can also try the hot air balloon safari, which is pricier but worth the cost!
The Galapagos Islands, Ecuador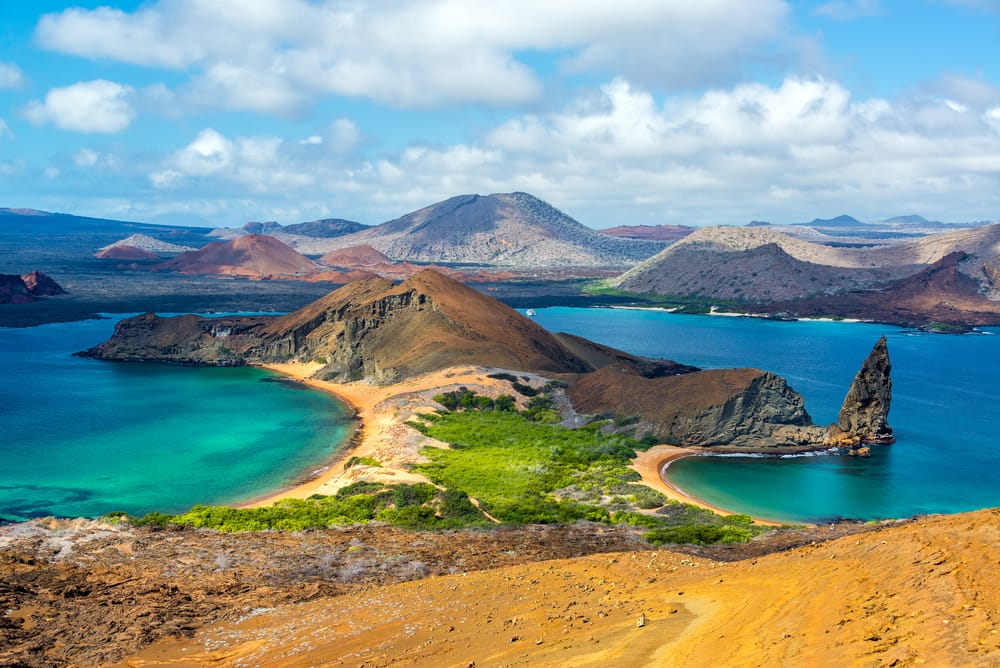 If you're seeking an adventure that combines incredible wildlife encounters, head to the Galapagos Islands. Home to an abundance of wildlife in a warm tropical setting, the Galapagos is a paradise for adventure seekers. After all, there's no other place on Earth where you can walk alongside giant tortoises, swim with aquatic iguanas, and play with sea lions!
While most visitors would come to the Galapagos to cruise, there are many other exciting ways of discovering the archipelago. If you're up for a hike, head to Santa Cruz Island and walk along the Dragon Hill, a 2-mile trail leading past cacti forests, a hill home to land iguanas, and a saltwater lagoon where you can spot some flamingos.
In Fernandina Island, visit Punta Espinoza, the largest marine iguana colony in the archipelago. The island is also home to a snorkelling spot where you can swim alongside marine iguanas, playful sea lions, and quirky penguins.
The Gobi Steppe, Mongolia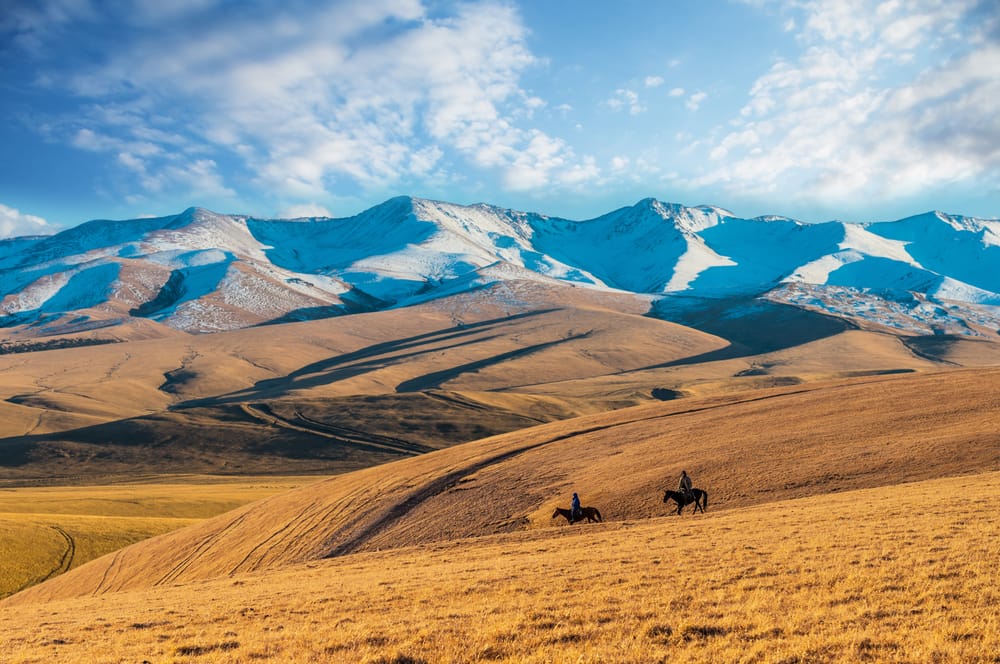 If you want to experience a one-of-a-kind adventure that will take you to some of the remotest areas on Earth, consider horseback riding in Mongolia's Gobi Steppe. Your journey will take you through the Bogdkhan mountains, past grassland steppes, vast dunes, and the massive rock formations of Zorgol Hairhan Uul.
The Gobi Steppe is a semi-arid area with no rivers or forests, which makes for an even more thrilling experience. It's an overwhelming visual experience of vastness and emptiness as your horse traverses through the steppe devoid of roads and structures, stretching into a far distance with no traces of humans except for a few nomadic tribes and their herds.
This guided horseback riding trek is a fascinating way to get insight into the concept of practical travel in Mongolia. You will be living with horses and camel cars as you explore the great outdoors, mimicking the life of nomadic tribes. The highlight is meeting the nomadic families living in this vast and open landscape, moving their herds from one place to another to search for greener pastures. It's an exciting activity well-suited for adventure-seekers.