The USA isn't necessarily a country known for the quality of its zoos, but that's a shame. In truth, the USA is doing a lot to improve the reputation of its zoo contingent; in the best zoos in the country, animals are well looked after, education and conservation programs are top of the agenda, and, of course, the carers and staff are well catered-for as well. If you've written off the USA for its zoos in favour of Europe, the UK, or anywhere else, you might have made a mistake. Here are the 20 best zoos in the USA.
This beautiful zoo recently welcomed a sloth pup into its fold, and the pup is just as adorable as you might imagine. There's a competition on at time of writing to name the pup, so by the time you visit, the little critter may well have a name, and it'll probably be just as cute as the creature itself. Other animals include gators, giraffes, and more, and there are plenty of events to enjoy at this zoo as well.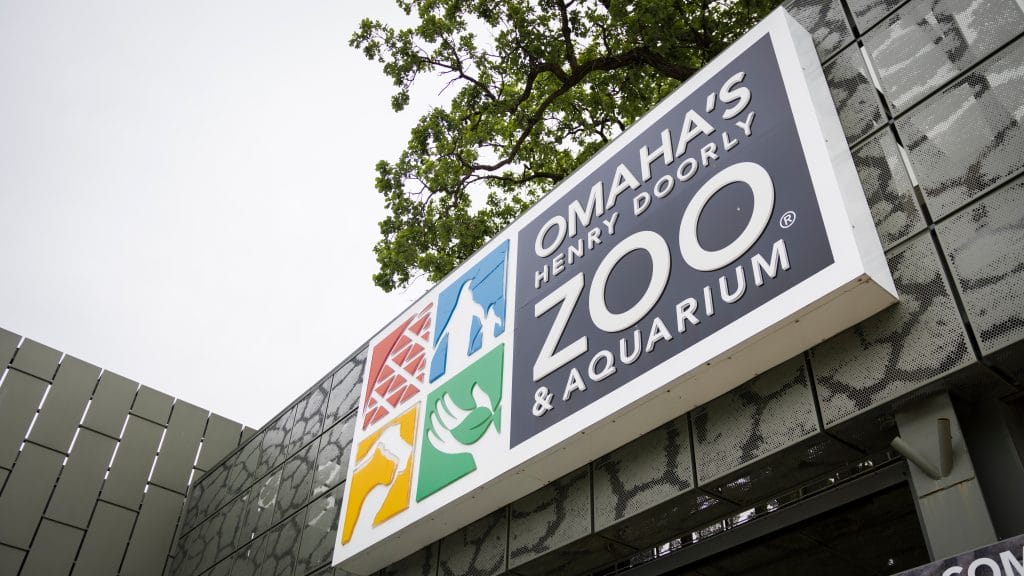 Not only is the Henry Doorly Zoo a wonderful place to visit, but it's also an architectural marvel. The building itself must be seen to be believed, and that's before you've even seen its animals. Creatures include the frankly adorable black-footed cat, one of the tiniest cat species in the world, as well as elephants, tiger beetles, and other exotic animals you'll love to learn about.
There's a strong historical dimension to Philadelphia Zoo; it was opened in 1859, then chartered in 1874, so it now uses the title of "America's First Zoo". The zoo itself reflects its origins, with gorgeous animals dotted throughout a generous space that houses them more than comfortably. Zebras, lions, and monkeys rub shoulders (although not literally, thankfully) in an educational and delightful experience.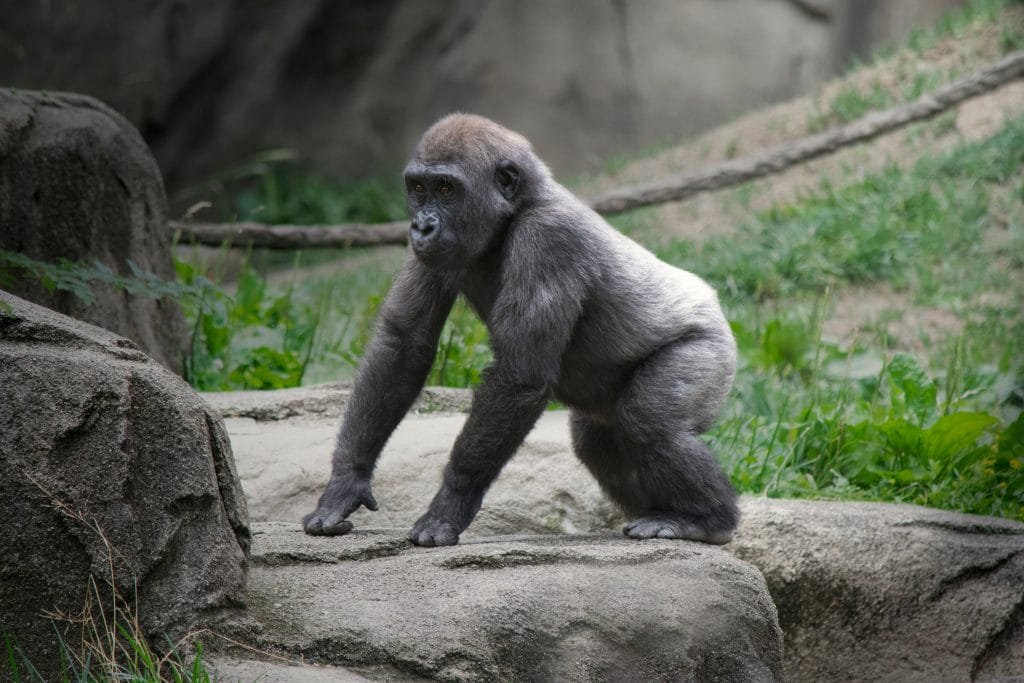 Cincinnati Zoo's slogan is "we make it worth your wild", which is a little groan-worthy, but it's a great zoo nonetheless. Animal encounters available via this zoo include giraffe feeding, elephant talks, and hippo education (which is to say teaching people about hippos rather than teaching the hippos themselves, as delightful as that would be). This is a great zoo to stop off at if you're in Cincinnati.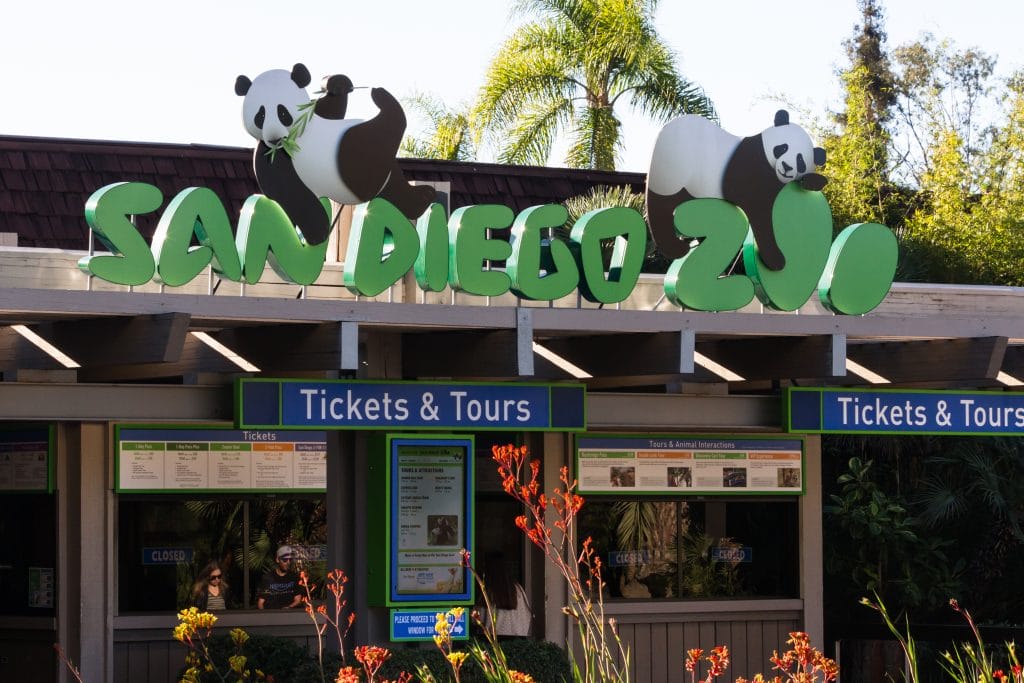 California's San Diego Zoo is over a century old now, and it's home to thousands upon thousands of animals, each with their own interesting story. The zoo is perhaps most famous for its bonobos, but there are lots of other animals living here too, including big cats, birds, and lots more. If you want to see some animals frolicking in the California sun, here's the perfect place to do it.
Visiting Columbus Zoo without taking part in one of the many talks and experiences available would be doing yourself, and the animals, a disservice. Experiences that are available include magical night hikes, spending time with elephants, and enjoying the company of red pandas, and there's also a twilight tour during which you can see some of the crepuscular animals come out to play.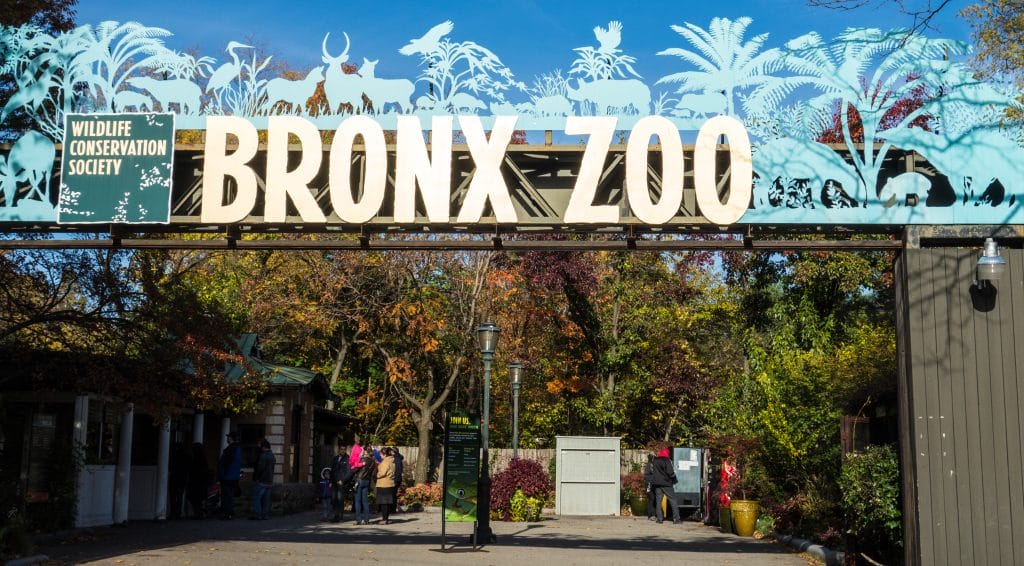 New York is a pretty delightful city, so it stands to reason that it would have some of the best zoos in the country as well. Bronx Zoo has peacocks, cheetahs, and sloths to see, as well as a summer camp experience for kids to get to know animals and the ongoing effort to conserve their natural habitats (the animals, not the kids). Check this park out if you want a little education with your fun.
This zoo is more commonly known simply as "National Zoo"; most people omit the "Smithsonian" part from the name. Here, you'll find all kinds of wonderful animals, including Western lowland gorillas (one of whom, adorably, is pregnant), as well as ring-tailed lemurs, big cats, and beautiful bald eagles. Of course, there are also the famous National Zoo giant pandas.
That's right – it's another zoo in California. More than 750 animals make their home here, including lions, elephants, and giraffes, so if you want an authentic African savannah experience, then this is a great place to go to get it. The live webcams, which show animals like grizzly bears, black bears, and elephants, are a good way to get a feel for the zoo before you visit.
Now, it's Texas' turn in the spotlight. Fort Worth Zoo is massive, with thousands of animals waiting for you to meet them. These include adorable monkeys thanks to the zoo's World of Primates division, which is home to great apes and monkeys aplenty, as well as a beautiful reptile enclosure where you can see some truly rare (and sadly endangered) animals.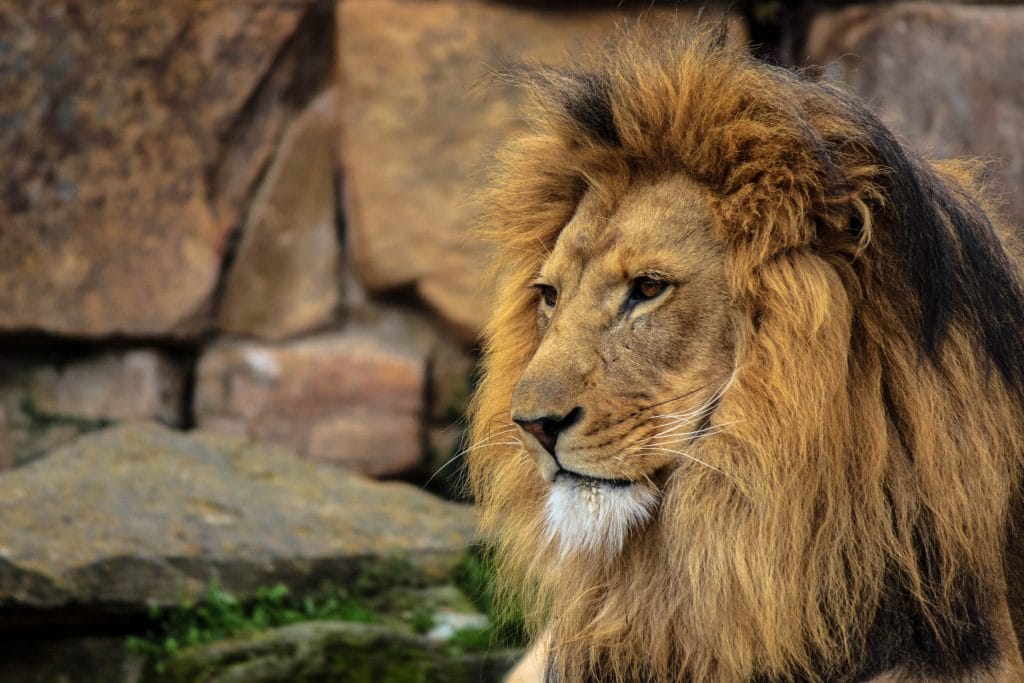 Another zoo dedicated to conservation and education, Saint Louis Zoo has thousands of animals on display, and meeting them feels like a privilege. Animals include zebras, addax, and tortoises, and there's plenty for kids to do as well, including a railroad experience and rides. If you find yourself in Saint Louis, you'd definitely do well to take a detour and check out this zoo.
You'll find Brevard Zoo in Melbourne, Florida, but it feels like a place out of step with the rest of the state. You can feed giraffes, go kayaking, and even feed adorable colourful lorikeets while you're at the zoo, and of course, there are keeper talks and experiences aplenty as well, so you can get to know the animals who call this wonderful facility their home.
This zoo's full name is – take a breath – the Miami-Dade Zoological Park and Gardens. Everyone just calls it Zoo Miami, though, and for good reason, given how long that name is. It's got plenty to offer animal lovers, including VIP tours, live cams for many of the animals, and more. Miami's climate provides a home for animals that hail from humid environments, too, like the fearsome komodo dragons.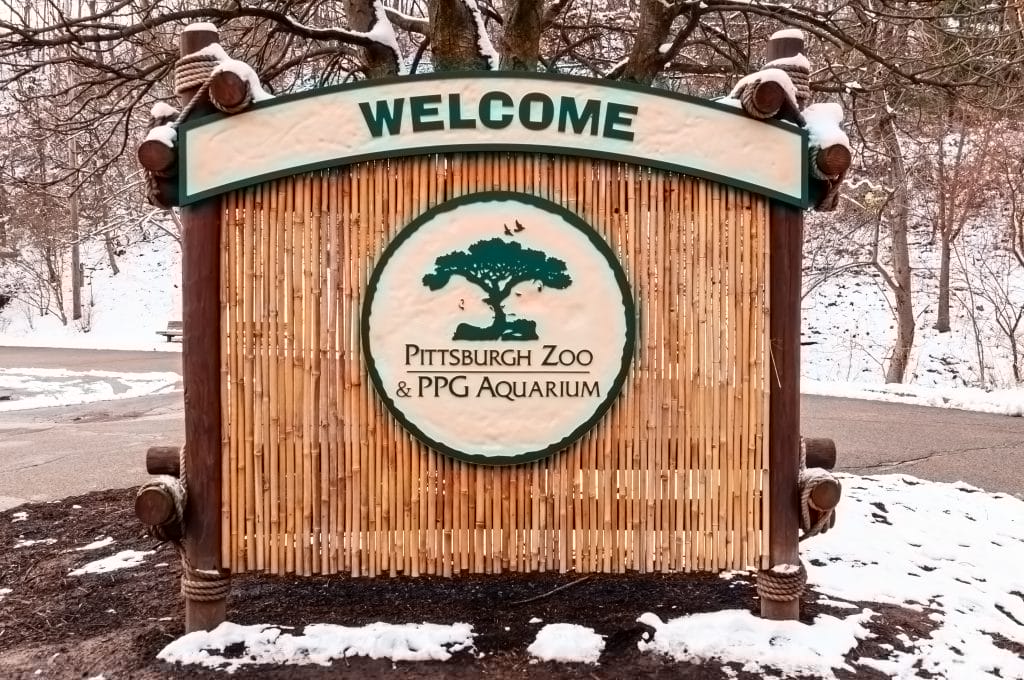 No prizes for guessing where Pittsburgh Zoo is located, eh? Not only is there a great zoo here, but there's also a huge aquarium that has lots of aquatic animals for you to hang out with. Some of the endangered species that Pittsburgh Zoo is helping to conserve include sea turtles, ocelots, and penguins, and not only that, but the zoo also makes every effort to release animals into the wild if possible.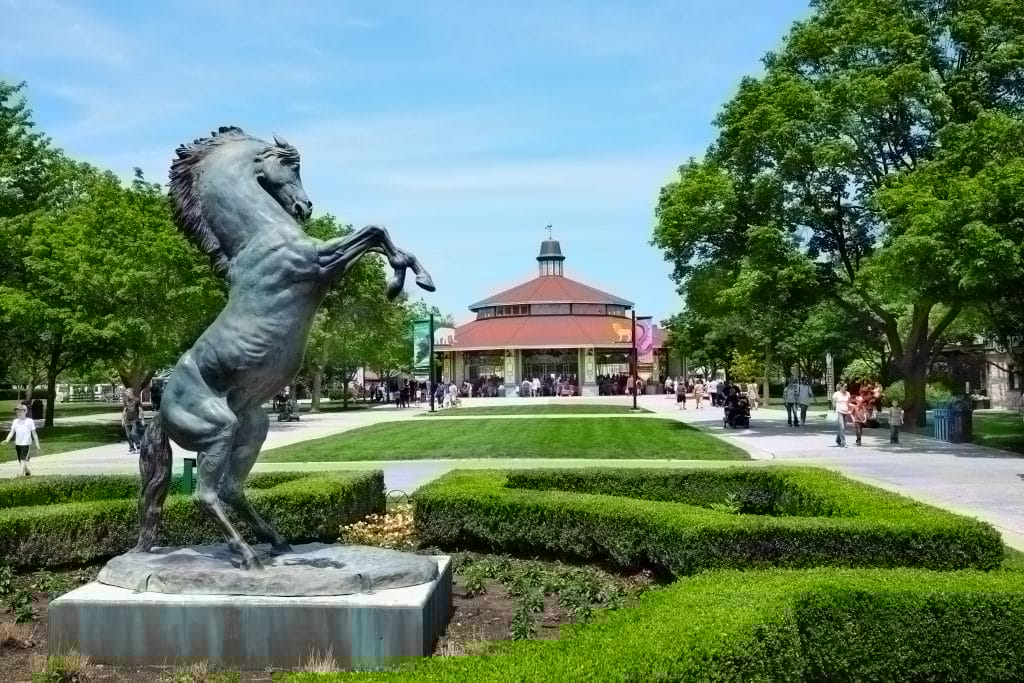 Situated in the beautiful city of Chicago, Brookfield Zoo is home to some of the most stunning animals you'll ever see, with lizards, snakes, owls, and many more creatures living in this space. It's a multi-coloured odyssey of wildlife; going to Brookfield will give you a new appreciation of just how diverse and important the natural world is, and why we should be fighting to save it.
Like many of the other zoos on this list, there's also an aquarium attached to Audubon Zoo, so you'll be seeing land-based and aquatic creatures while you're here. Crocodiles, monkeys, and bears are just some of the animals available, and, of course, you'll get to see giraffes, elephants, and many other zoo mainstays too. The zoo's distinctive wedge shape makes it fun to explore as well.
Many of Alaska Zoo's animals usually live in Arctic climates, so it's important to take a look at them and see what humanity is doing to their natural habitats. Animals you can see here include snow leopards, muskoxen, and more, and the zoo is doing a great job of keeping them and taking care of them. It's bittersweet exploring this zoo, but the animals are wonderful, so make sure to give them extra love (from a distance).
Another zoo with a slightly cheesy slogan, Woodland Park Zoo's website proclaims that "this is how we zoo". Ahem. Puns aside, Woodland Park prides itself on getting its animals' habitats as close to their natural environments as possible, so if you want an authentic representation of what the animals would look and behave like in the wild, this is probably as close as you'll get.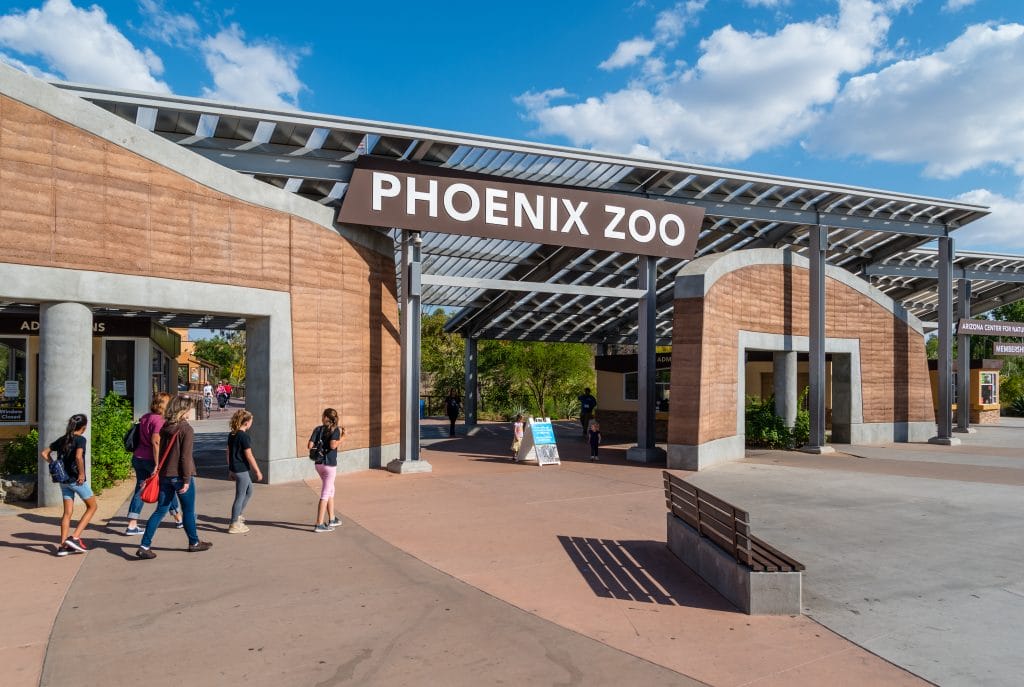 Arizona isn't just home to the Grand Canyon; it's also the place where you'll find this lovely zoo, complete with monkeys and other animals of all kinds. There are even dinosaurs here! Not real ones, of course; we don't want a Jurassic Park situation on our hands, now do we? Of course, there are plenty of living animals here for you to enjoy that won't stomp you into dust, so make sure to add this to your AZ travel itinerary.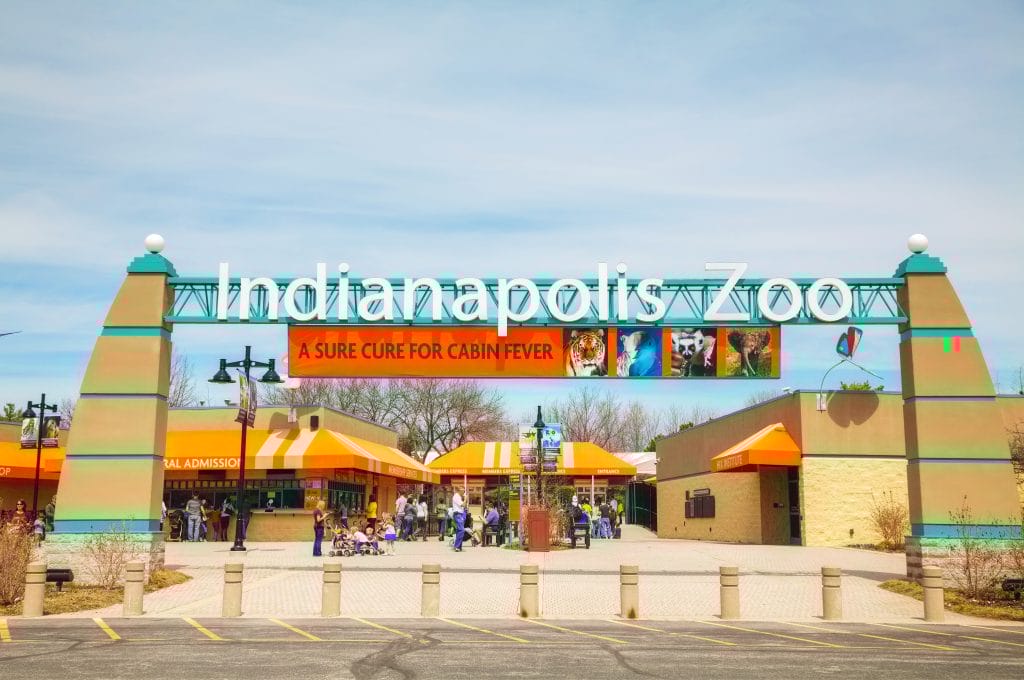 Last but not least on our list of the great American zoos is this Midwestern location. Like many other zoos, it places conservation front and centre in its mission statement, aiming to keep animals alive in the face of deforestation and other human threats. Sea lions, flamingos, and many other beautiful creatures wander around habitats that are well looked after and authentic.