Cannock, located in the heart of Staffordshire, England, offers a distinctive blend of cultural experiences, historical sights, and stunning natural beauty. From thrilling outdoor adventures to unique cultural highlights, this quaint town is full of surprises. Here are 18 activities you simply must experience in Cannock.
1. Explore Cannock Chase
Cannock Chase, an Area of Outstanding Natural Beauty (AONB), offers miles of walking, cycling, and horse riding trails amidst heathland and pine forests. Look out for the resident deer and diverse bird species.
2. Visit the Museum of Cannock Chase
This fascinating museum provides an insightful journey into the area's social and industrial history. Learn about Cannock's coal mining heritage and see artefacts from different eras.
3. Marvel at the German Military Cemetery
This somber site on Cannock Chase serves as a peaceful resting place for German military personnel from both World Wars. It offers a poignant reminder of the toll of war.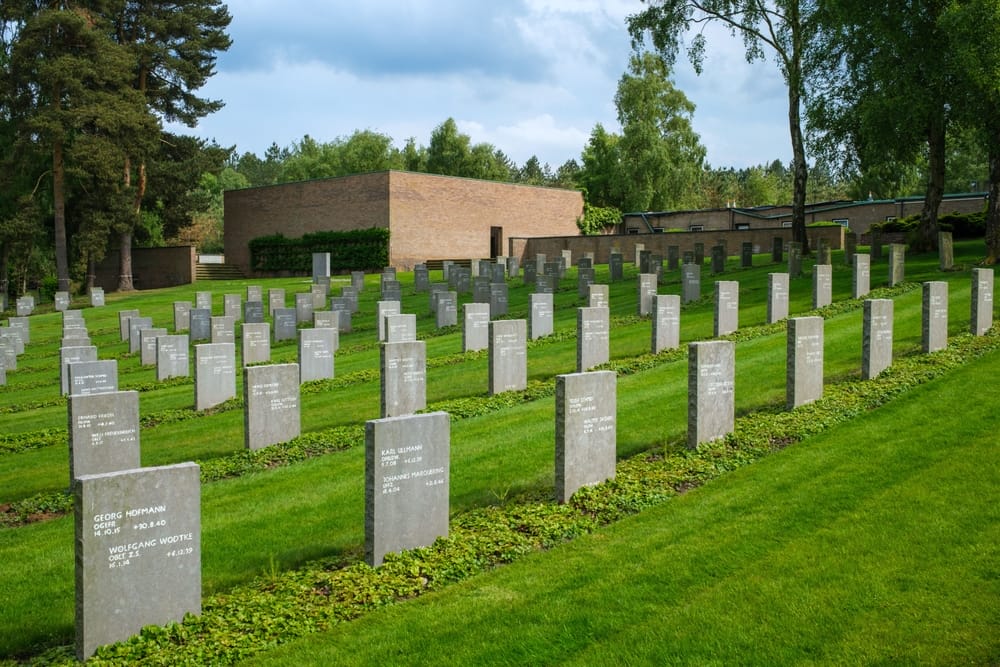 4. Get Active at the Cannock Park Golf Course
Whether you're a seasoned golfer or a beginner, this beautiful, well-maintained golf course offers a fun and challenging round. Don't forget to stop at the club house for a well-deserved refreshment.
5. Visit St Luke's Church
St Luke's Church, a Grade II listed building, is worth a visit for its impressive Gothic architecture and tranquil atmosphere. The churchyard also offers a serene space for quiet reflection.
6. Explore Cannock Shopping Centre
Shopaholics will find plenty to enjoy in the town centre, which boasts a variety of retail outlets, from well-known high street brands to independent shops selling unique local goods.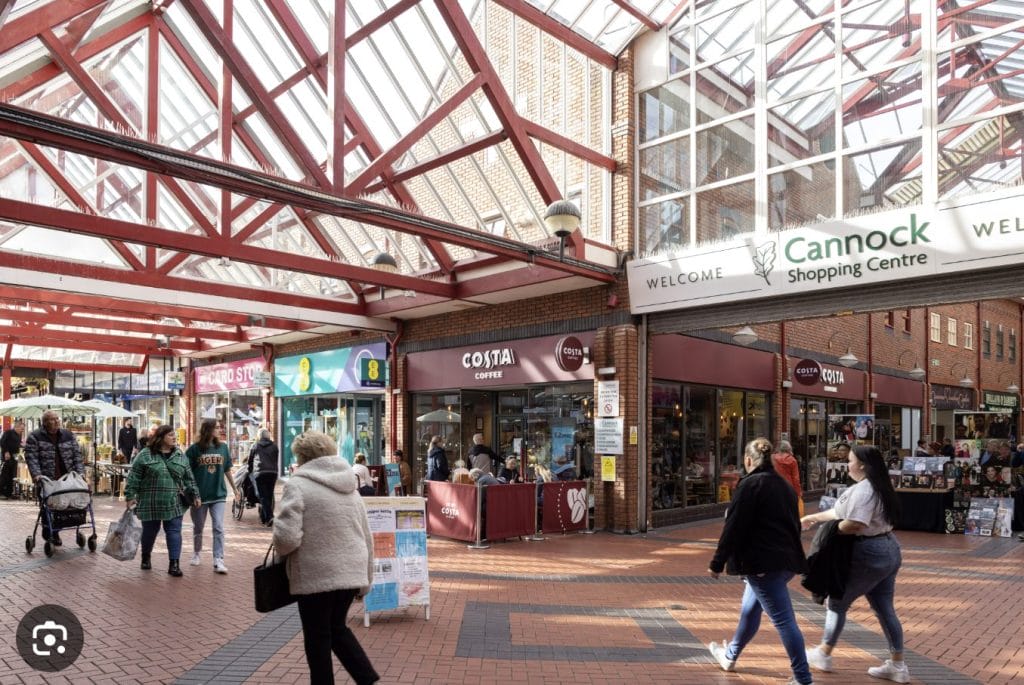 7. Satisfy Your Taste Buds
From traditional English pubs to international cuisine, Cannock's food scene caters to all tastes. Don't miss trying local delicacies such as the Staffordshire oatcake or a hearty Ploughman's lunch.
8. Visit Cannock Library
Beyond books, Cannock Library regularly hosts community events, reading groups, and craft activities. It's a great way to spend a quiet afternoon or engage with the local community.
9. Enjoy a Night at the Prince of Wales Theatre
This intimate theatre hosts a varied program, including plays, musicals, comedy nights, and concerts. It's the heart of Cannock's performing arts scene.
10. Relax at the Cannock Leisure Centre
Perfect for a rainy day, this leisure centre boasts a swimming pool, gym, sports facilities, and a variety of fitness classes.
11. Immerse Yourself in Nature at the Hednesford Hills
Just north of Cannock, these hills offer sweeping views of the surrounding area and feature diverse wildlife, perfect for a leisurely hike.
12. Explore the History at Chasewater Railway
Just a short drive away, this heritage railway offers steam train rides and a glimpse into the area's rich industrial past.
13. Take a Stroll in the Cannock Town Centre
Explore the charming streets, enjoy a coffee at a local café, and admire the town's blend of historic and modern architecture.
14. Experience the Great War Hut
Located on Cannock Chase, this replica of a First World War hut offers insights into the life of soldiers stationed in Cannock during the war.
15. Attend Cannock's Festivals
The town hosts a variety of annual events and festivals, from food and drink events to music festivals, offering a chance to join in the town's vibrant community life.
16. Unwind at the Mill Green and Hawks Green Valley Nature Reserve
Escape to this beautiful nature reserve, complete with walking trails, bird watching opportunities, and stunning wildflower displays.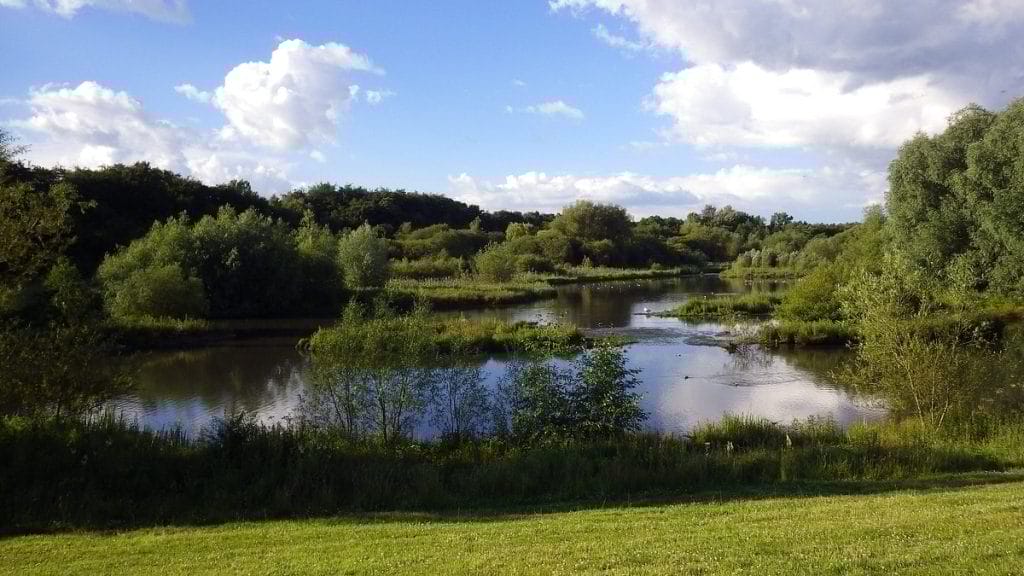 17. Get your Adrenaline Pumping at the Go Ape Cannock
Adventure seekers can enjoy treetop climbing, zip-lining, and off-road Segway rides at this popular outdoor adventure park situated in Cannock Chase.
18. Visit the Cannock War Memorial
This memorial, dedicated to the local servicemen and women who lost their lives in both World Wars, is a significant local landmark.
19. Spend the Day at Designer Village
A must-visit for fashionistas and those looking for a retail therapy experience unlike any other, the McArthurGlen Designer Outlet West Midlands is located just a stone's throw away from Cannock. Here, you can shop for high-end brands at discounted prices, dine in style at a selection of eateries, and enjoy the beautifully designed open-air setting.
20. Visit the Cannock Chase Trekking Centre
For horse lovers, a visit to the Cannock Chase Trekking Centre can provide a memorable experience. Suitable for all ages and abilities, the Centre offers horse riding sessions and treks across the beautiful Cannock Chase. It's a wonderful way to connect with nature and enjoy the peaceful countryside.
21. Take a Guided Walk Through Cannock Chase
If you're looking to fully immerse yourself in the natural beauty of the area, consider joining a guided walking tour through Cannock Chase. These walks often include informative commentary on the local flora and fauna, historical points of interest, and the area's mining heritage. Whether you're a seasoned hiker or a casual walker, these tours provide a fresh perspective on this Area of Outstanding Natural Beauty.
22. Experience The Magic of Freda's Grave
Another unique attraction at Cannock Chase is Freda's Grave. Freda was the mascot of the New Zealand Rifle Brigade stationed at Brocton Camp during World War I, and her grave has become a much-loved monument. Decorated with a carved wooden dog head and surrounded by flowers left by visitors, the grave is a touching tribute to a small but significant piece of local history. This lesser-known site is certainly worth the visit, offering a quiet place of remembrance and contemplation amidst the stunning natural landscape.
From history and culture to outdoor adventures, Cannock offers a multitude of experiences that cater to all interests. Whether you're a solo traveler, a family, or a couple, Cannock invites you to explore, discover, and create unforgettable memories.