The island country of Cyprus in the Mediterranean Sea is a destination that caters to tourists of all stripes and interests. It is famous for having beautiful beaches, a fascinating history, mouthwatering cuisine, and a pleasant temperature.
Discover the island's rich history by paying a visit to its many historical sites. Cyprus's history extends back thousands of years. You may go back in time by going to one of the numerous historical sites, such as the ancient city of Kourion, the Tombs of the Kings in Paphos, or the Venetian Walls in Nicosia. These are just a few examples. These locations provide a window into the history of the island and highlight the many different cultures that have called Cyprus home throughout the years.
If you are thinking about taking a vacation to Cyprus, these are some of the best things that the island has to offer.
Sea, Sand, and Sun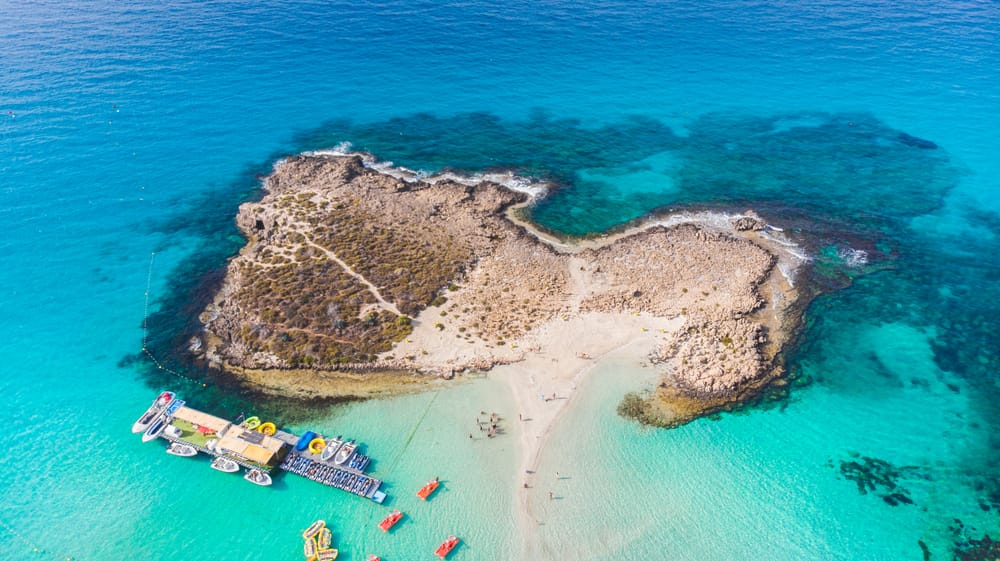 Cyprus is well-known for its gorgeous beaches, which have seas that are completely transparent and sand that is quite smooth. Nissi Beach, Fig Tree Bay, and Coral Bay are just a few of the excellent beaches on the island. You may spend the day relaxing on the beach, swimming in the ocean, and participating in various water activities like parasailing and jet skiing.
Despite all the other great things that Cyprus has to offer, the thing that the country is most famous for is its weather and its beautiful beaches. This is understandable. Most of us like to spend a bit of our time (or all of it) relaxing on the beach and taking a dip in the ocean when we're on holiday.
The golden sands you'll find at Lara Beach on Cyprus's north-west coast are simply a joy to relax on. It's one of the most quiet and non-touristy beaches in the country. And this beach is even home to green turtles, so you could see them making their way to the sea if you're lucky.
Extreme Sports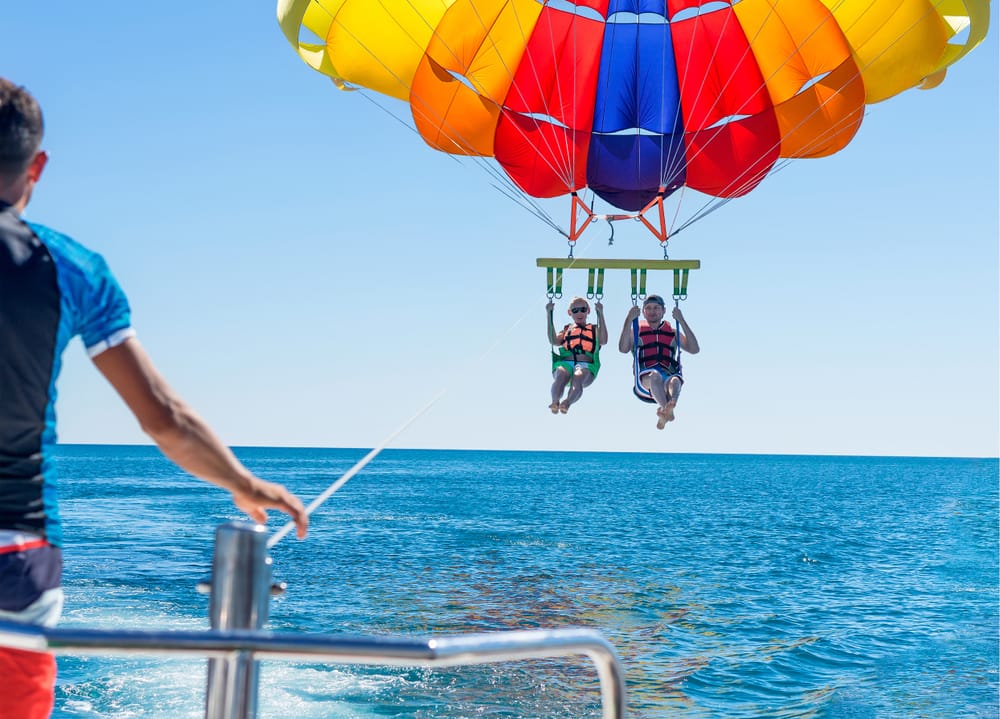 You might not realise this, but one of the best countries for partaking in extreme sports in the sun is Cyprus. If you like a thrill when you're on holiday, you've got to try tandem-paragliding that allow you to see the island from up high in the sky while you get pulled along at high speeds. It's certainly a unique experience.
You can even take flying lessons if you visit Cyprus Fly Adventures. Learning to take control of a plane in such beautiful surroundings is the kind of experience you'll never forget. It's well worth a try for any thrill seekers going to the country this year. Then there are all the incredible water sports that go on off the country's coastlines.
A Holiday for Everyone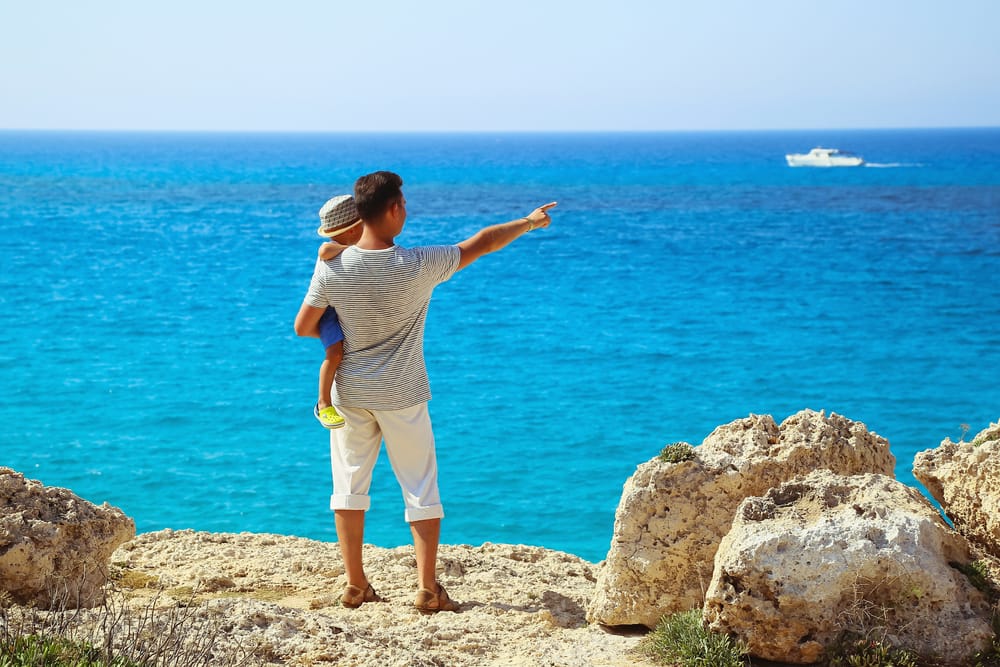 The strongest thing that Cyprus has going for it is the variation that's on offer. There aren't many other places in Europe (or the world) that can have such great sporting activities and facilities and also be renowned for its relaxing beaches. There's truly is something for everyone who visits the country.
There are even companies that offer disabled holidays in Cyprus. So, no matter what your preferences or physical limitations, you'll find something that suits you and the people you're travelling with. This variation clearly appeals to families who can split up and each do the things that most appeal to them.
Hiking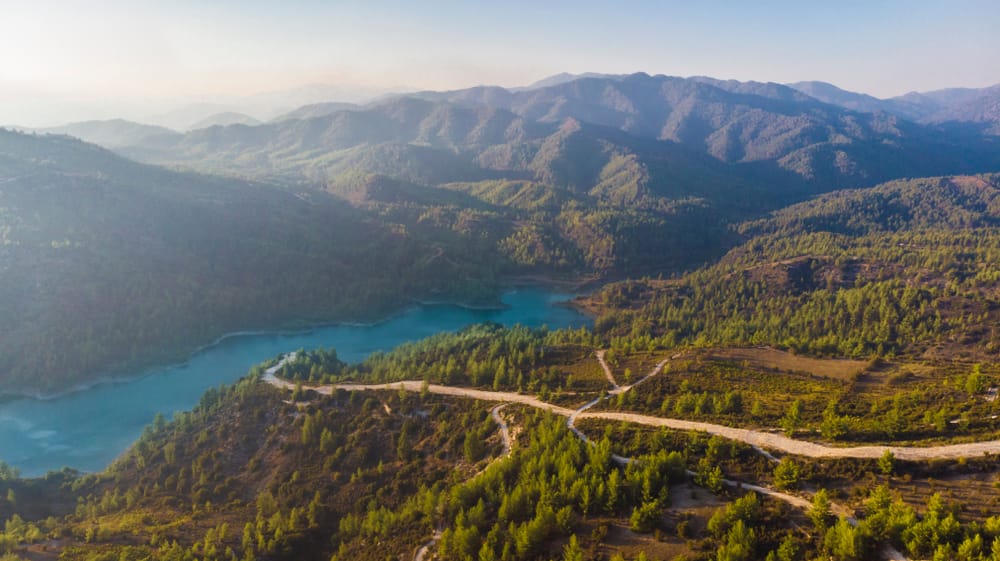 Try one of the numerous lovely hiking paths that are available in Cyprus; these routes give breathtaking vistas of the surrounding area. The Tröodos Mountains, which can be found in the middle of the island, are one of the most popular places to go trekking. There are a number of routes that, when followed, will get you to the heights of the mountain, and along the way, you will pass through historic Cypriot towns and breathtaking waterfalls.
Luckily for visitors, the region – which covers more than 90 square kilometers – is protected as a national park. This means the area's wildlife and geography can't be damaged in any way. There are even some very small and quaint villages in the region for you to explore while you're up there.
Cuisine
Try some of the regional specialties: Cyprus is famous for its mouthwatering cuisine, which is a fusion of tastes from the Mediterranean and the Middle East. Among of the foods that you really have to sample are the halloumi cheese, souvlaki, kleftiko, and moussaka. You may also sample some of the region's finest wines and spirits, such as zivania and Commandaria, among many others.
Scuba Diving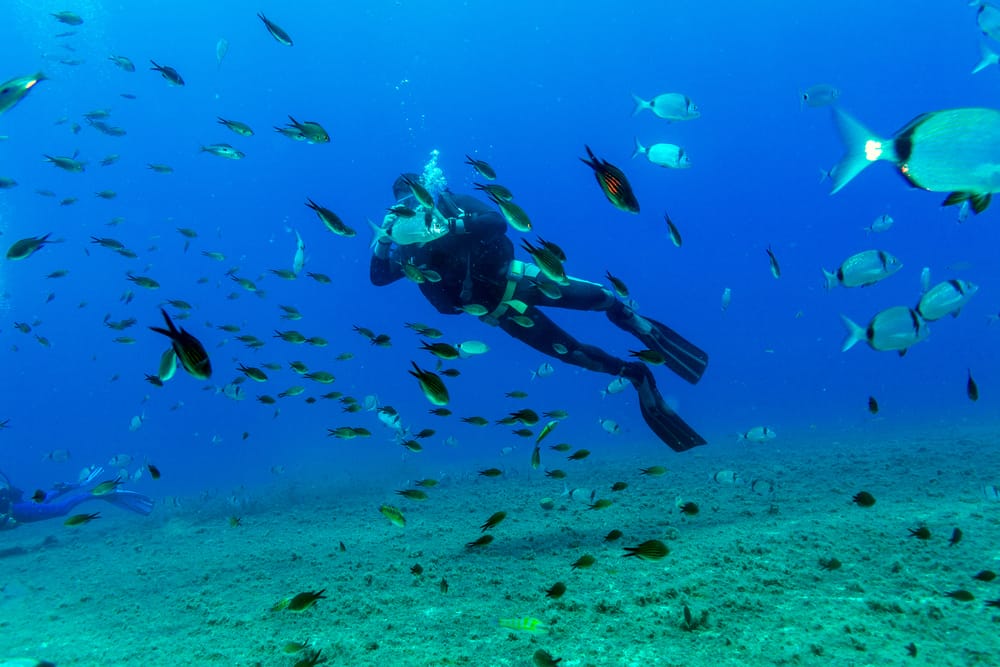 Try your hand at scuba diving: the seas surrounding Cyprus are home to a diverse array of marine life and provide some of the best conditions for the sport. Shipwrecks, underwater tunnels, and reefs are all available for exploration. Along the perimeter of the island are several dive facilities that provide instruction for inexperienced divers as well as guided dives for more advanced divers.
City of Salamis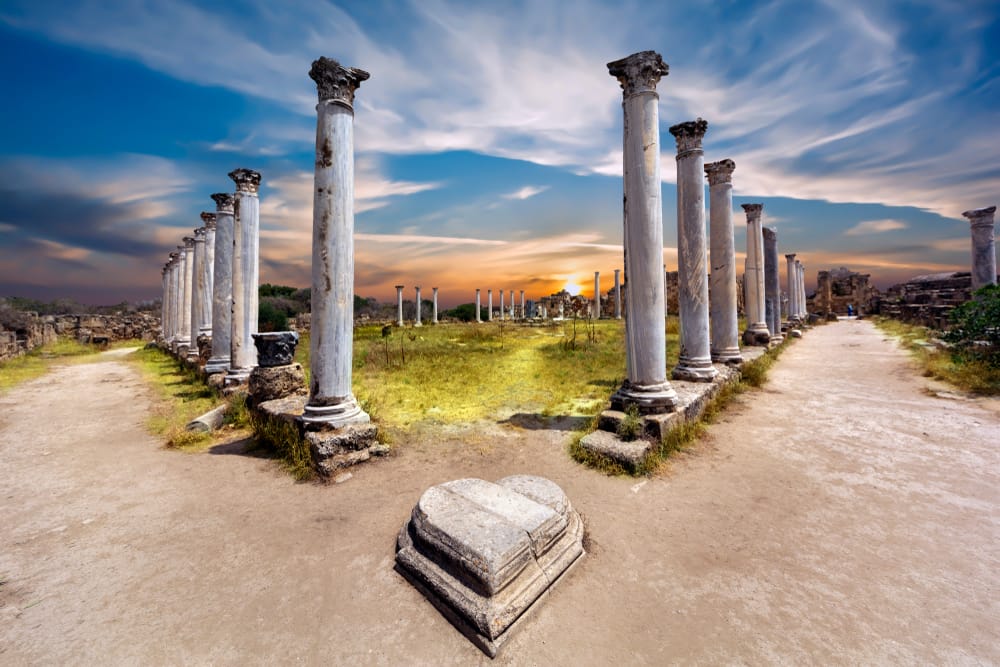 See the ancient city of Salamis, which used to be one of the most prominent towns on the island of Cyprus and is now situated on the eastern coast of the island. It was established in the 11th century BC and served as a significant commercial and cultural hub for many centuries after its founding. Nowadays, travellers have the opportunity to see the remnants of the city, which include a Roman amphitheatre, a gymnasium, and a theatre.
Boat Trip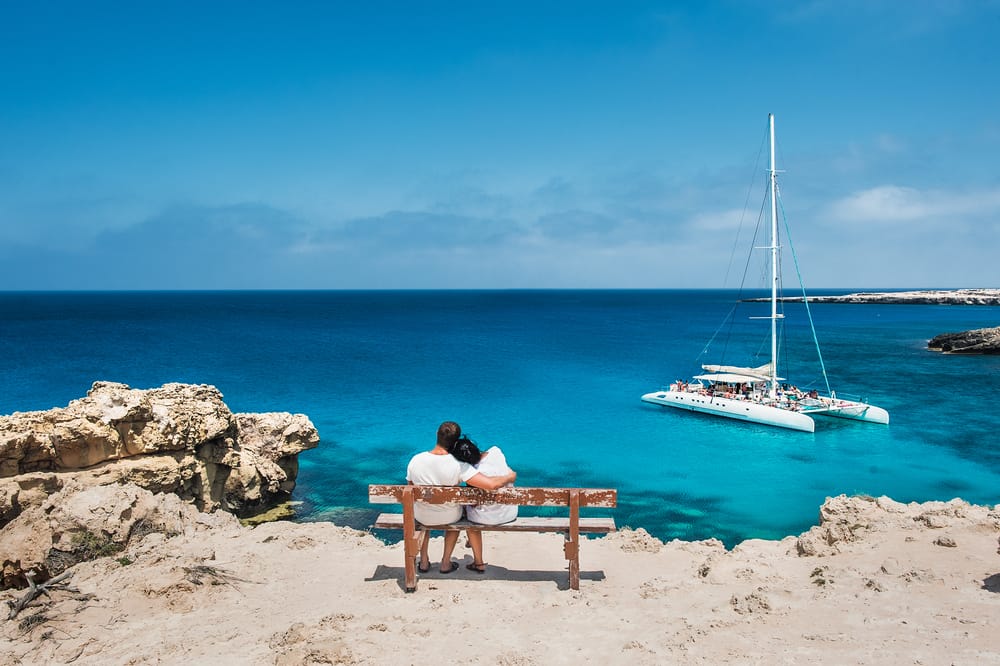 There are many various boat journeys that can be taken throughout the island of Cyprus, and each one provides a unique opportunity to explore the island from a new angle. You have the option of going on a fishing expedition, a sunset cruise, or a tour of the coastline. In addition, many boat cruises include stops at hidden beaches and bathing places along the way. You can also rent your own boat and enjoy the freedom to go where you like.
Akamas Peninsula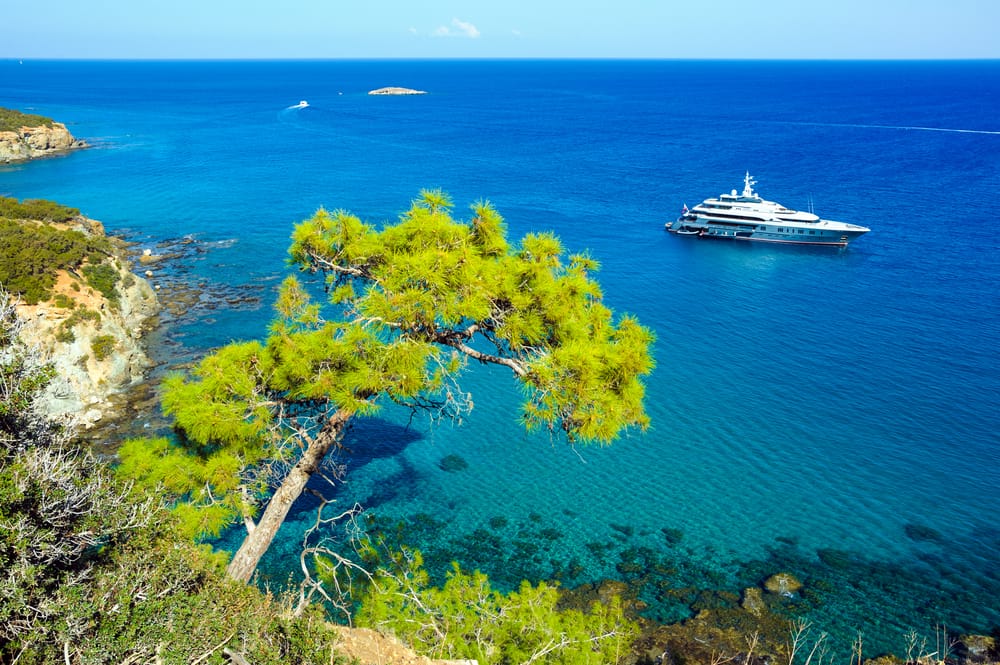 It is highly recommended that you pay a visit to the Akamas Peninsula, which can be found on the island of Cyprus's northwest coast and is a protected region known for its natural beauty. It is home to a large number of endangered plant and animal species and has some of the most beautiful beaches on the island. Walking, driving, or taking a trip on the water are all viable options for getting about in the region.
Wine Tasting
Participate in a wine tasting: Cyprus has a rich heritage in the production of wine and is home to several wineries that welcome visitors for tours and tastings. You will have the opportunity to try regional varietals including Xinisteri, Maratheftiko, and Commandaria. In addition to wine tastings, some vineyards also provide food pairings, such as cheese and wine pairings.
Spas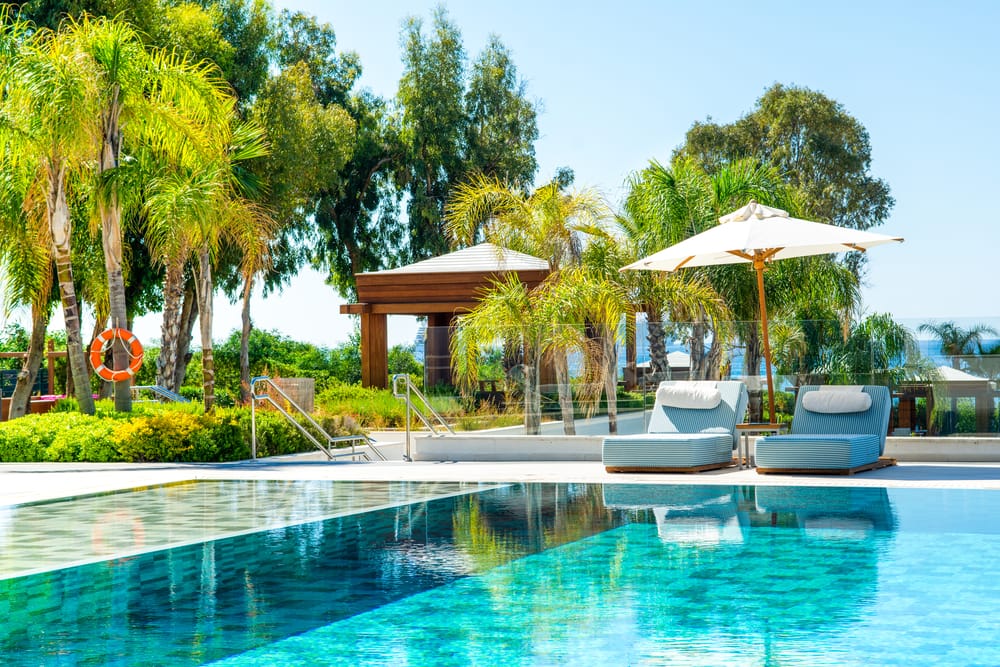 Unwind at one of Cyprus's numerous spas, which include a variety of services, including massages, facials, and body scrubs. Cyprus is home to a large number of spas. The majority of these spas can be found inside five-star hotels and resorts, and they provide visitors with the opportunity to de-stress and decompress.
————-
In conclusion, Cyprus is a gorgeous island country that provides its guests with a wide variety of activities to choose from. Regardless of whether you have an interest in the past, environment, or cuisine,