The Austrian capital of Vienna is well-known for being a cultural hub. Whether you love music, art, sculpture, or fine dining, you'll find plenty to love in Vienna, and its gorgeous architecture and winding streets are easy to get lost in as well.
If you're thinking of travelling to Vienna, then there are some foods you absolutely must try; while many of these foods are well-known outside of the city, they're at their best inside its borders. So, what food is Vienna known for, you ask? Read on to find out which foods you have to try when visiting Vienna!
Strudel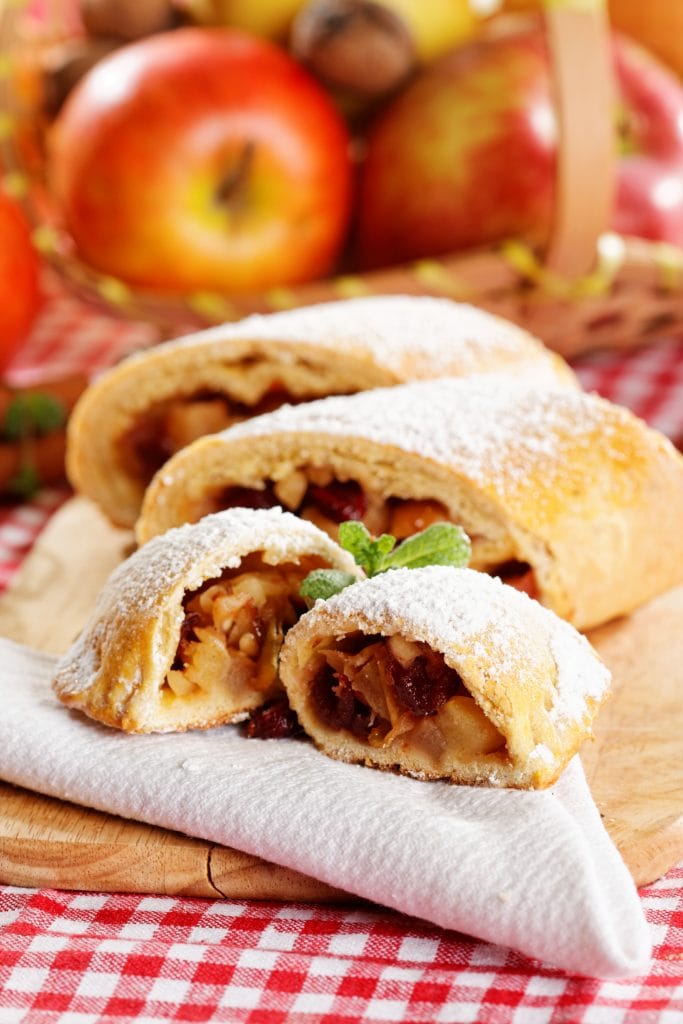 Strudel is as indelibly associated with Austria, and particularly Vienna, as pasta is with Italy, but there's a good reason for that. When strudel is cooked right, its layered flakes of pastry melt in your mouth and its filling adds a delicious coda for your tastebuds. Of course, the best strudel in Vienna is apple strudel, which is best served with custard (or cream if you prefer), but did you know that other variants of strudel, including savoury ones that contain meat, exist as well?
Gulasch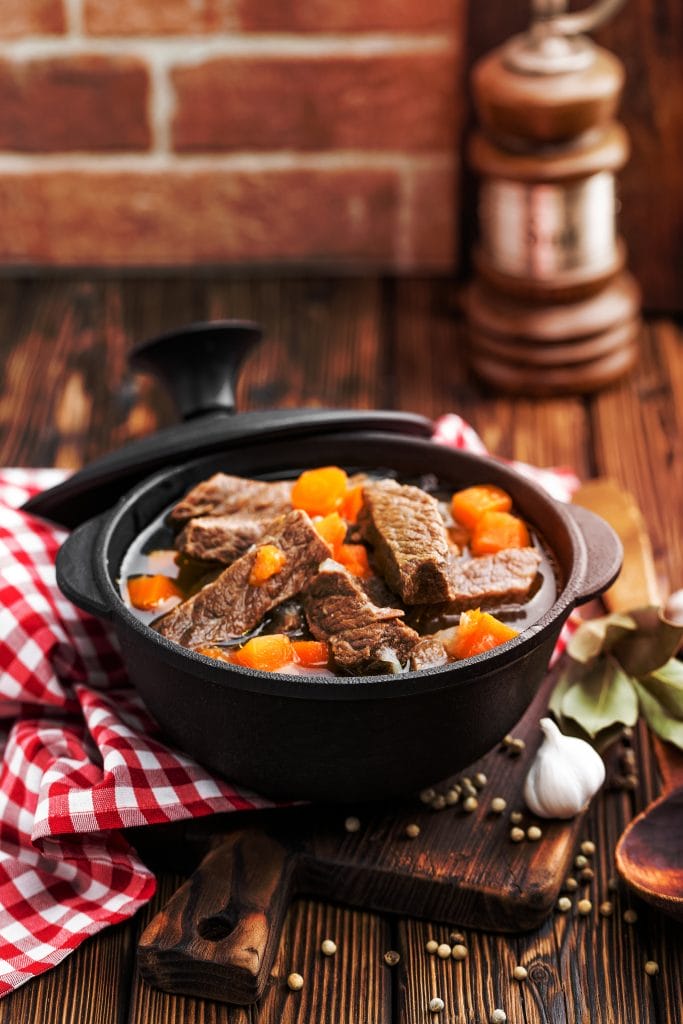 If you're etymologically-inclined, you've probably noticed that "gulasch" sounds a whole lot like "goulash". That's because it's essentially the same dish; the gulasch is the Austrian variant of Hungarian goulash, but it's got a uniquely Viennese spin, combining delicious thick stew with plenty of onions and the signature Hungarian paprika. If you're looking for a dish that truly melds cultures, then look no further than gulasch, but try to get it from a small authentic deli if you can find one.
Wiener schnitzel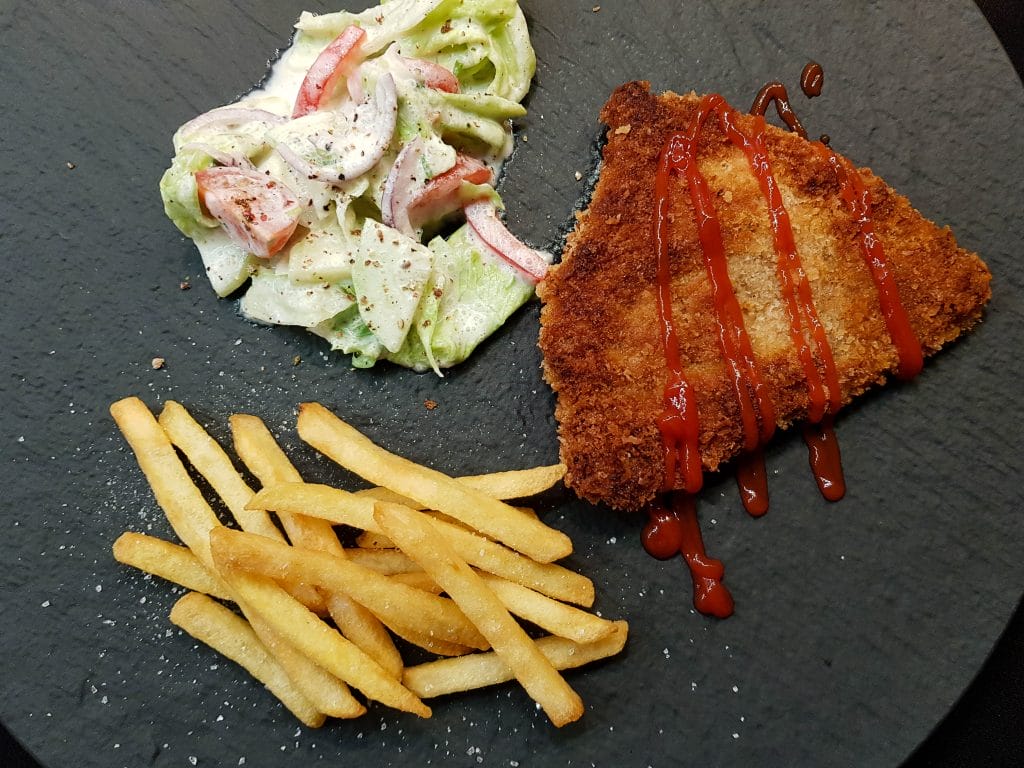 Schnitzel is a breadcrumb dish that consists of a cut of meat – often veal, but we've seen other meat like pork used as well – coated in breadcrumbs and pan-fried. You'll often see Wiener schnitzel served alongside boiled or roasted potatoes, but you can also get it served with fries, mashed potatoes, or even salad if you're feeling health-conscious. However you eat it, Wiener schnitzel is absolutely delicious, so make sure that you set aside some time to try this delectable Austrian national dish.
Spargel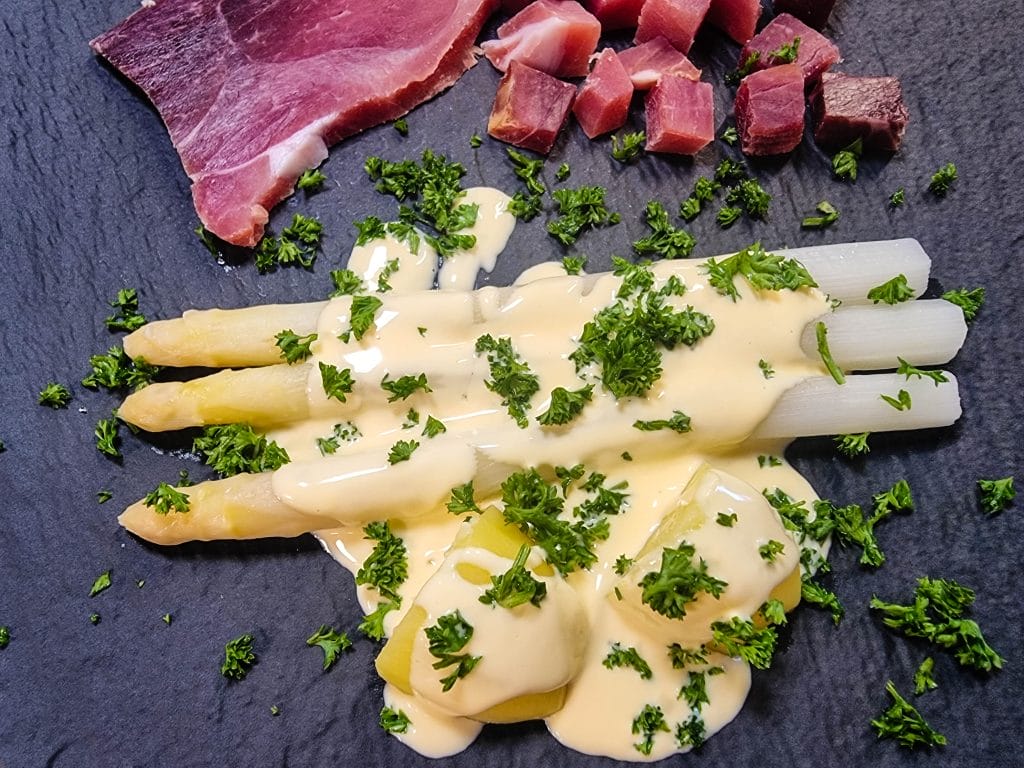 Asparagus on its own might not sound like the most appetising dish in the world, but trust us when we say that the magic of Austrian cuisine finds a way to make this dish delicious. Often, spargel is served with a plain accompaniment like parsley butter or lemon, but at other times, you'll find it as a side that comes with a main meat dish. Again, however it comes, spargel is well worth your time to try, so don't let the fact that it chiefly consists of asparagus put you off!
Wiener melange
Every cafe in Vienna seems to have its own spin on the melange, but generally speaking, this delightful Austrian drink is essentially a cappuccino with varying degrees of milk. You may, for instance, find it made with a half-and-half mixture (or "melange", if you will) of hot milk and foamed milk, or you may find it made with milk and cream. Either way, make sure to ask for a melange wherever you find one, because you'll be sure to have a delicious coffee experience if you do.
Wiener Würstel
You might see this dish spelt variably as "Wiener Wurstchen", "Frankfurter Würstel", or various other variants on these words, but however the phrase is written, it's a Viennese sausage that is absolutely mouth-watering. You'll find them served in hot dogs, alongside fries, or simply on their own, and they often come with a variety of different toppings and fillings as well. Cheese-filled sausages are common in Austria, so try one for a truly decadent dining adventure.
Sachertorte
If you're wondering where Sachertorte gets its name from, the story is actually pretty simple. It was invented by a Viennese chef by the name of Franz Sacher, but although there's no romantic story behind the naming of the dish, the flavour itself is something else entirely. This is a decadent, thick chocolate torte with an apricot tinge thanks to its layer of apricot jam. Eat this one alongside a cup of coffee and a dollop of whipped cream for the ultimate dessert, but make sure to walk it off afterwards!
Kaiserschmarrn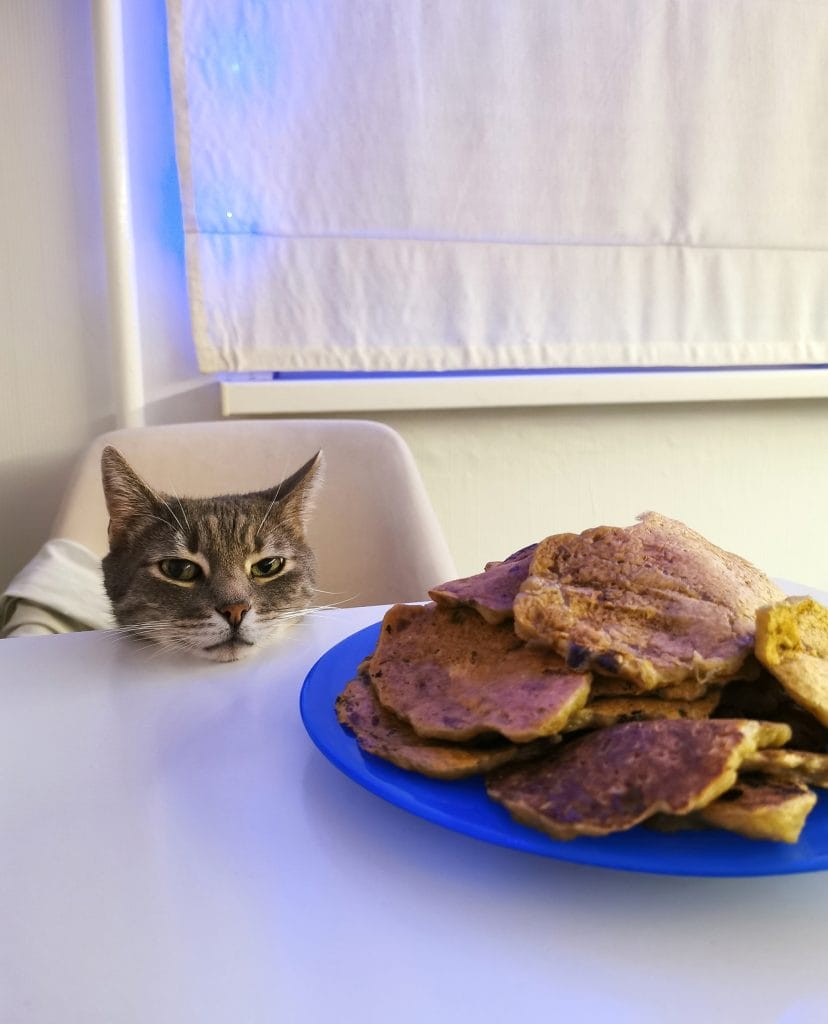 Vienna is famous for kaiserschmarrn, which is a kind of pancake crafted from sweet batter. You'll usually find it served alongside boozy fruit or jam, and that's how it's best consumed; kaiserschmarrn sometimes contains rum raisins, too. Whatever you find on top of it, the pancake itself is delicious; it's light without feeling insubstantial, and it'll still give you a run for your money if you're looking for something to fill you up. Pair this one with a glass of wine if you want a rich, heady meal.
Punschkrapfen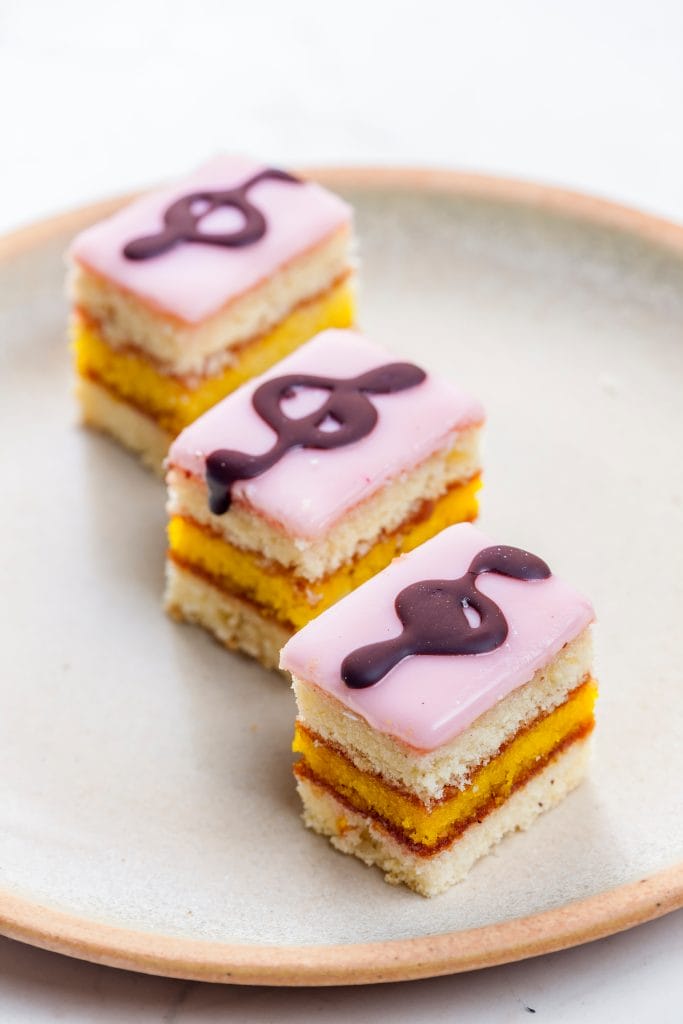 Punschkrapfen looks a little like a French fancy (or a fondant fancy as they're sometimes known); it's a sponge cake covered in icing. However, this is a little different to the fondant fancies you know and love. Punschkrapfen is usually a rum-soaked sponge that can have all kinds of fillings, but apricot jam is common, as is nougat. It's a delicious treat that's best served alongside tea or coffee as part of an afternoon tea setup, so grab some strudel and some sandwiches and make sure to make the most of a warm afternoon with some punschkrapfen; you won't be sorry you did so.