The world is full of all kinds of people with all different tastes. One thing is common across the populations of all wealthy developed countries is the desire to get away from it all for a couple of weeks and see a different part of the globe. Yes, I am talking about the annual vacation.
One man's rubbish is another man's treasure. Never was a saying so true when it comes to where we live. The other saying that springs to mind is that familiarity breeds contempt. We just don't appreciate what we have on our own doorsteps while other people will spend thousands of dollars on a trip to explore what we have to offer in our country. I'm sure they feel exactly the same way as we leave our shores behind during the summer months.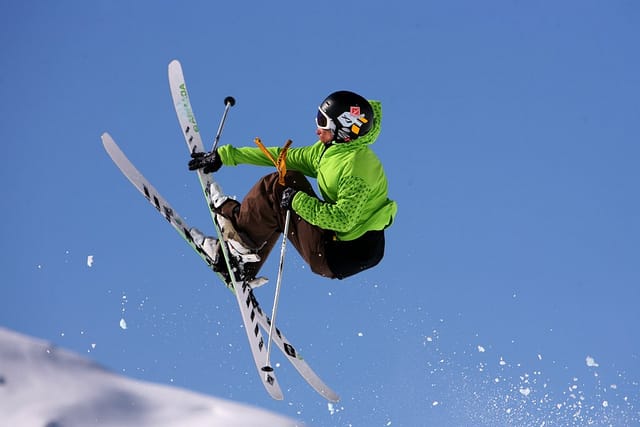 The world is a beautiful and varied jewel floating in an endless void of lifeless space. When our sun turns into a red giant, it will consume this planet and blow every trace of life into the depths of space. Yes, eventually the atoms that make up your body will be floating out there for all eternity. But I don't want to bring you down, you are here to find out how to make the most of the time you have.
I guess the first step to take when deciding on the best vacation for you is to look at your personality and lifestyle. If you spend your days riding a bicycle through a busy city working as a courier, I will guess you are a thrill seeker. If, however, you enjoy nothing more than pottering around the garden on a sunny day wearing sunscreen and your best gardening hat, I suspect that you like to take things easy. Maybe you love to read about far off, inaccessible places, where only the brave dare go. In that case, I suggest you are somewhat of an adventurer or explorer. Whatever your personality or lifestyle, there is a destination waiting for you out there.
Action Holidays
If you are looking for an action holiday, you will be spoiled for choice. A few suggestions for an action holiday are:
Skiing & Snowboarding

Mountaineering

Surfing

Rafting
Skiing and snowboarding are the number one sport for thrill seekers, and you don't have to travel far to find the ideal European location. Here are my favourites:
Avoriaz. If you are taking your family along with you, Avoriaz is the place to go. There are no cars allowed in this resort and people get around using ponies and sleighs. The ski area covers over 600km and the altitude of the village stands at 1800m

Val Thorens. Arguably one of the most popular destinations, Val Thorens stands at a mighty 2300m above sea level and is set in the French alps. The ski area spans three valleys and covers over 590km. Because of its elevation, snow is virtually guaranteed to be perfect all year round.

Val D'isere. This is my favourite resort of all. If it is good enough for the Olympics, it is good enough for me. It stands a little lower than Val Thorens, at only 1850m, but it is still a high elevation. I naturally ski off-piste and enjoy the top class accommodation on offer there
Now, if you prefer your action to happen in warmer, wetter surroundings, maybe you should jump on a flight to visit our antipodean cousins down under. Queensland, Australia, offers the best surfing in the world on its renowned Gold Coast. Here you will find over 69 kilometers of sunny beaches. Gold Coast is known as surfer's paradise for good reason as great waves are virtually guaranteed all day on the best beaches. Try Narrowneck, Mermaid, The Spit, and Palm beach to name but a few. Watch out for those sharks though.
Relaxing Holidays
If action is not your thing, there are plenty of holidays that can be taken in order to relax and soak up the sun. The best vacations for relaxation are, without a doubt, cruises. There are hundreds of cruises to choose, that set sail from right here in the UK, at Cruise1st.co.uk and many other sites online.
A mediterranean cruise is an awesome experience as the sea is small compared with the world's oceans. European and Asian countries have beautiful coasts surrounding this wonderful body of water. When pulling into port, coach trips will await to whisk you away to some amazing locations. Let's take a look at a few places to visit on your cruise around the med.
Italy. Pompeii and Herculaneum await you. Step back two thousand years and walk in the steps of roman ancestors. When Mount Vesuvius erupted in 79ad, the populations of these cities suffered the most horrific deaths at the hands of the pyroclastic flow that raced down the sides of the volcano when the ash cloud collapsed. Burned and choked to death, the bodies remained where they lay and were buried, along with the cities, in up to 20 feet of volcanic ash. The bodies decomposed, but archeologists have poured plaster into the cavities left behind to recreate the people in their death throes. These cities remain as they were on the day they were destroyed and must be seen to be appreciated. Venice is a place that everyone has heard of. Everyone should enjoy a gondola ride through the canals. They can be a bit smelly at times and the city is always full of tourists, but it is worth a visit. Romance flows in Venice; I should know.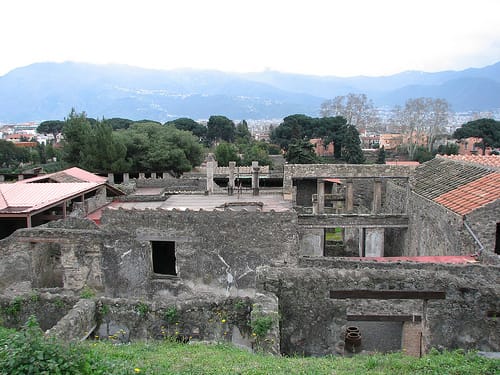 Spain. Valencia is a timeless spanish town where the culture can be soaked up with its cuisine. It boasts delightful beaches and lives life at a relaxed pace. Barcelona is the ultimate spanish city where incredible works of art are displayed in world class museums. The nightlife is the envy of the world, and it holds major festivals during the summer. Barcelona also boasts beaches to die for.
Greece. The beautiful island of Santorini awaits the weary traveller with its volcanic slopes and white homes. The entire island was created from the remains of a once massive volcano.
Well, I hope by now you are thinking as little more clearly about the style of holiday that is right for you. I have travelled to all of these places and have snowboarded the slopes, surfed the waves, and soaked up the mediterranean sun. So rest assured, these places deliver. Happy trails.